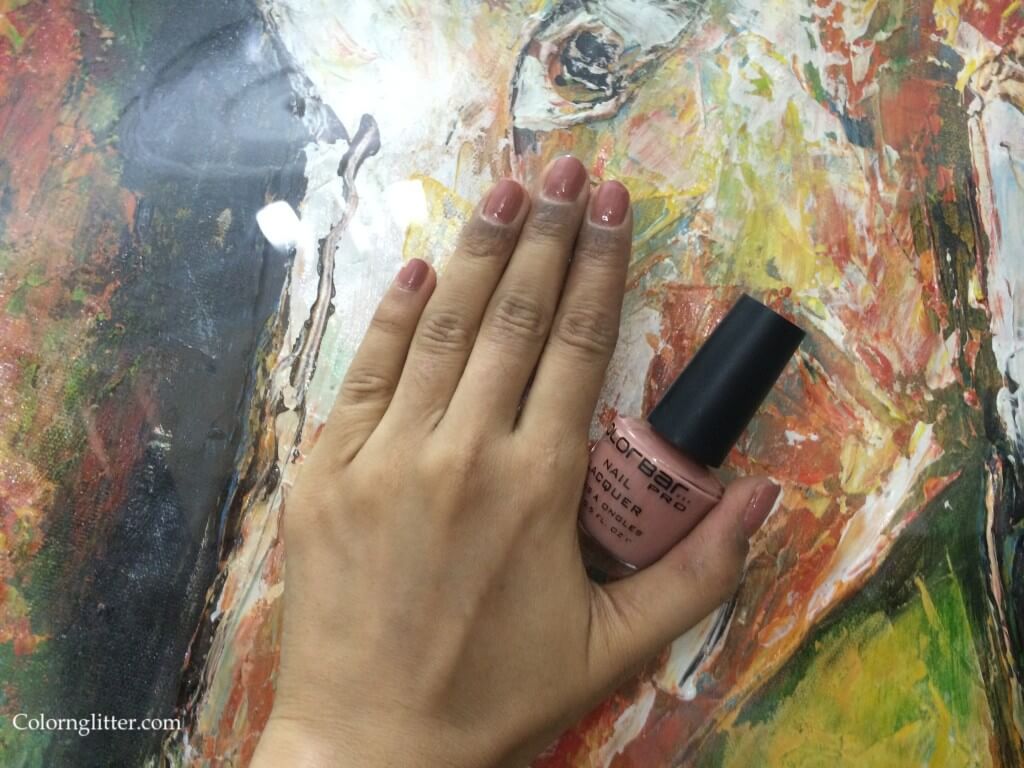 The Pro Nail Laquer range from Colorbar is supposed to provide long lasting wear with magnified shine.
Flirt is a warm flesh toned nude nail polish. It applies smoothly and there is no streaking at all. Two coats are needed to get the true color as seen in the bottle.
This is such a lovely color. It is the kind of color that would not clash with the color of any outfit, so you could wear it all week long without worrying. You can wear this polish to work as well. I wonder why Colorbar decided to call this shade Flirt. Flirt would be more appropriate for a hot pink sort of a color. Anyway, the name doesn't matter. This is a great nail polish.
I like the flat brush this nail polish comes with – it facilitates quick application. The polish has a glossy finish.The color looks great soon after application but the shine begins to fade after the first day. Not that it begins to look dull and sad but it looks best on the first day after application.
The polish lasts for 5 days (with minimal chipping).
I had bought this nail polish from the Colorbar counter. These nail polishes are also available online for Rs 400 on the Colorbar website (http://www.colorbarcosmetics.com). It is sometimes available at discounted price on websites like http://www.violetbag.com.
Yays!
Long wearing.
The color lasts for 5 days with minimal chipping.
Colorbar nail polishes are easily available. There is a Colorbar counter in nearly every mall in India. They are widely available online too. Websites other than the Colorbar website also deliver these nail polishes.
Nays!
The shine begins to fade after the first day.