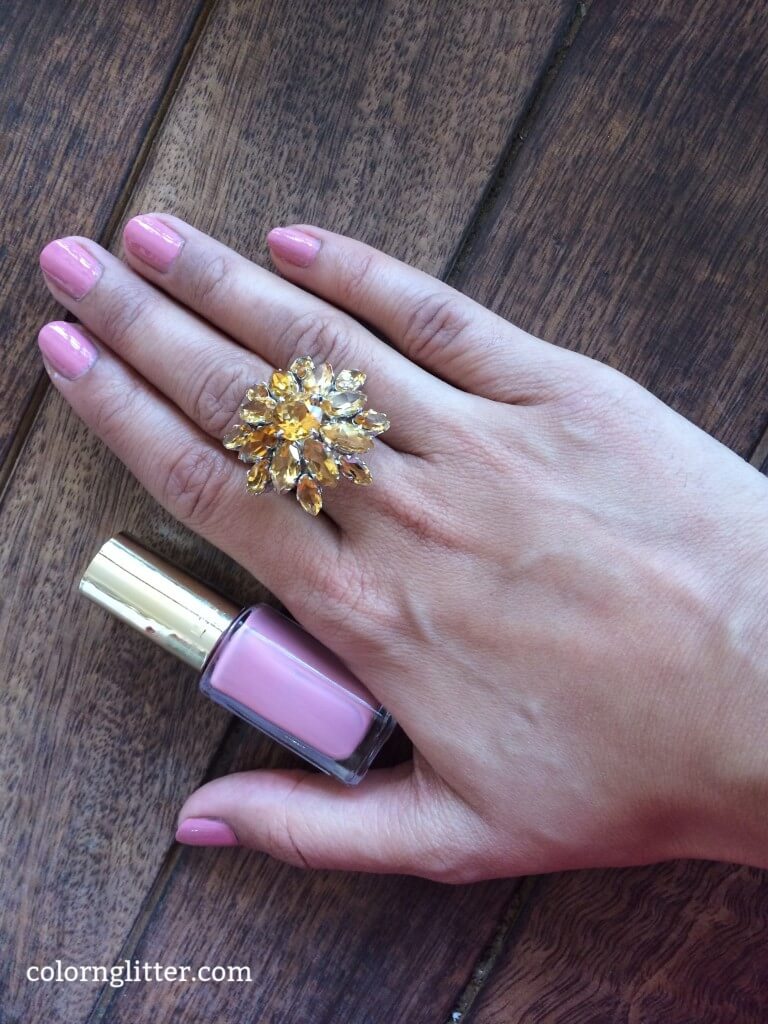 I recently tried my first nail polish from the L'Oreal Paris Color Riche Vernis range – #204 Boudoir Rose . It is a lovely dusty rose pink. In natural daylight, it looks like a beautiful creamy pink while indoors it looks slightly peachy.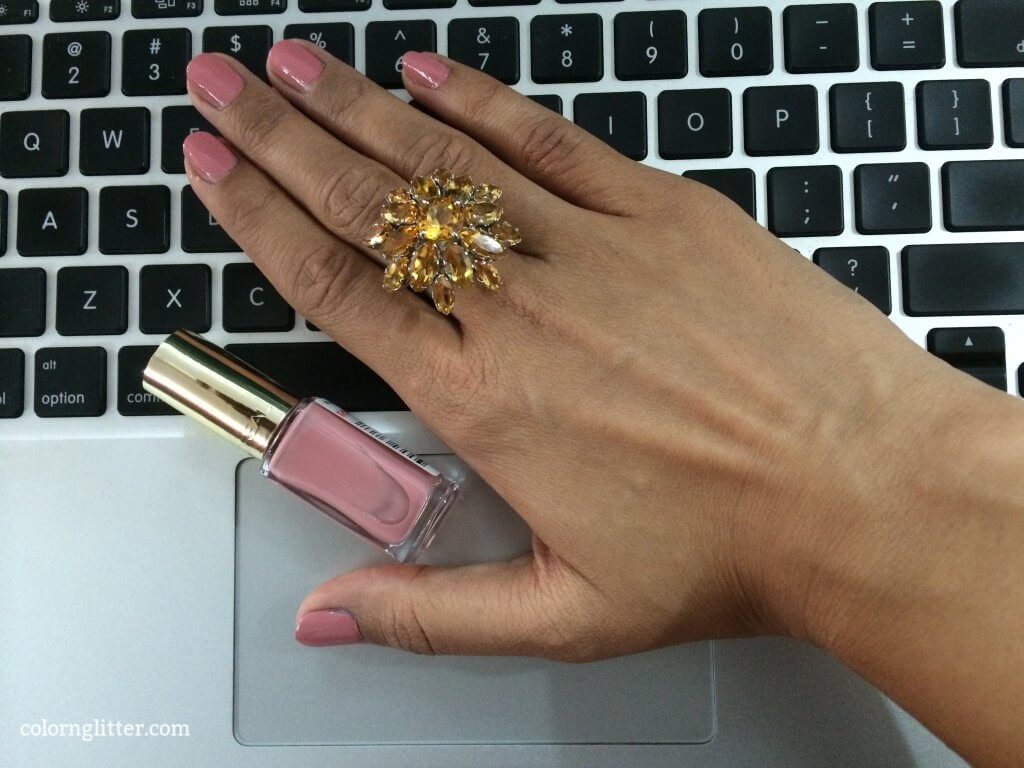 This shade works well for casual as well as formal occasions. You can wear it to college or work as well. It is the perfect neutral pink nail polish. Everyone who has seen me wearing this nail polish loved it! If you're looking for a nice girly neutral pink nail polish – try this out.
The formula is nice but not perfect. Though it spreads easily, it is somewhat thick so if you're not careful, you may end up with bubbles or sometimes bald patches. You need two coats for opaque coverage. It has a glossy crème finish. I didn't experience any chipping till day3. It didn't really last a full week but maybe its just me – my hands are exposed to water quite often. Most nail polishes don't last a full week on me.
Customers in India can buy this product online via Jabong for Rs 235. Customers in UK can buy this product via Superdrug for £4.99.
I tried searching sites via which customers in USA could buy this product online but I couldn't find any. I did see another shade from L'Oreal Paris Color Riche Vernis range on Amazon but didn't see this one 🙁
Yays!
Beautiful neutral pink that works well for formal as well as casual occasions and doesn't really clash with any outfits.
Awesome glossy crème finish.
Nays!
Easy to end up with bubbles or few bald patches if you aren't careful while applying the polish.