If you like bold and vibrant pinkish purple lipsticks, here's Violetta for you! Violetta is bright, gorgeous and sensual! It reminds me of the vivid and bold lipsticks I saw in the 80s. Violetta is a bright purplish magenta lipstick with slight shimmer. It has beautiful iridescence to it. It is creamy and easy to apply. The finish is mostly creamy but it has a slight frosty effect to it too. You can either wear it sheer or build it up to get the bold color in the tube. The color looks bold and scary in the tube but when swatched, it looks very pretty.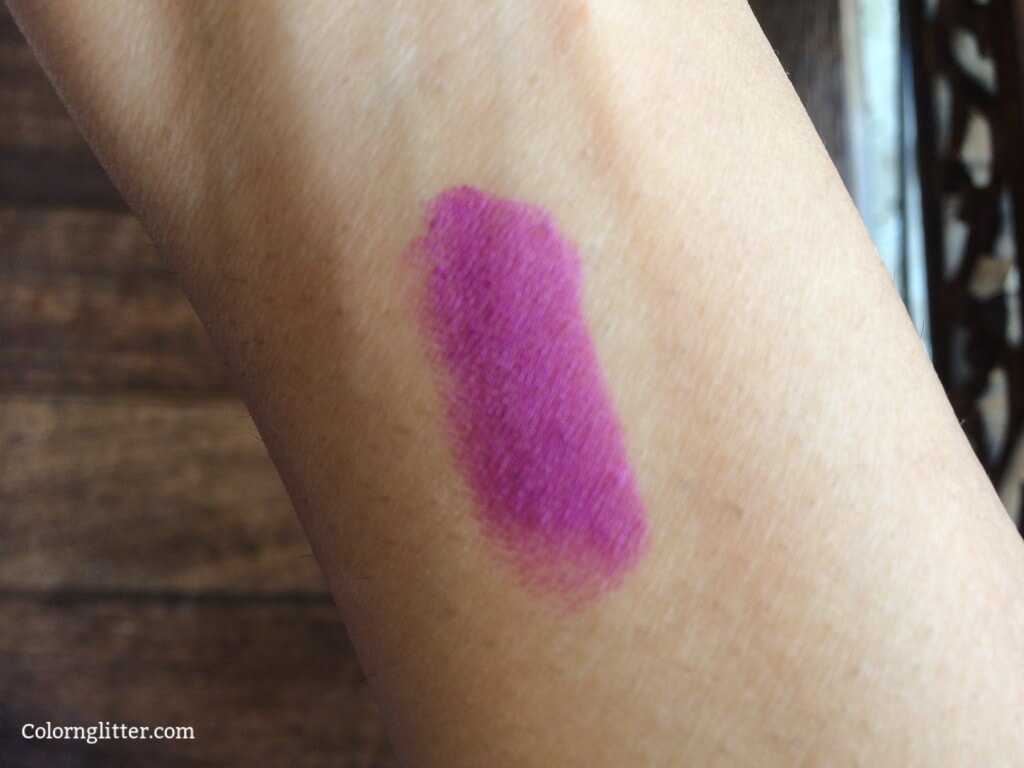 I sometimes use MAC Magenta Lip Liner to keep it neat. Using this lip liner makes the lipstick look less purplish though ( and I don't like underplaying the purple). If you want the purple in the lipstick to stand out, using a stronger purple lip liner would help. I haven't tried MAC Grape Lip Liner yet, but from what I've read, it would pair well with Violetta. I this picture, I am wearing Violetta on its own, without a lip liner or gloss.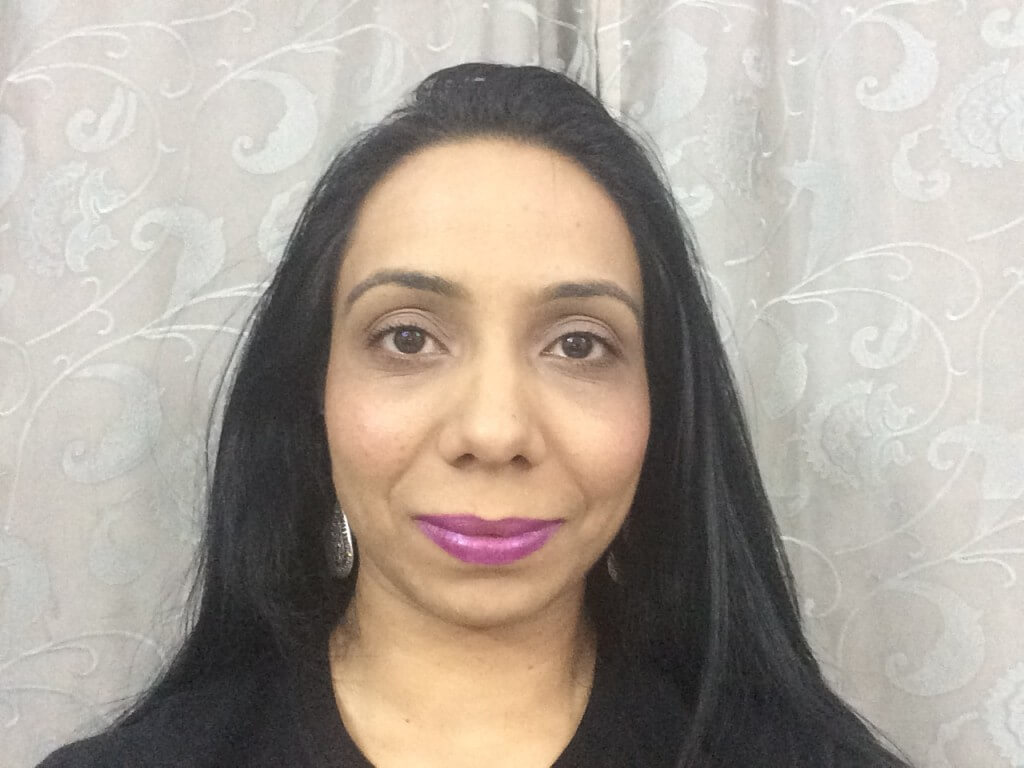 If you like experimenting with bold looks or love wearing a bold lip, try Violetta. When I first saw this lipstick on display at the MAC store, I didn't even dare to try it on. But somehow, I was always drawn to it. I would go look at it and then dismiss the thought of trying it because I felt it was too bold. After several months of back and forth, I tried it on one day and it was love at first swatch! I got it home with me the same day. I'd say try it when you are at MAC the next time. You may either love it, or hate it but just in case you fall for it, you'll have this unique shade in your collection. Its not a shade you see on faces very often. If you finally decide to buy it, you'll love wearing it with a black dress, neutral eye makeup and lots of attitude!
I bought Violetta directly from the MAC store for Rs1450.
Customers in USA can buy Violetta from the Official MAC website for $16.00. UK based customers can buy this product directly from the MAC UK website for £15.50.
Yays!
A beautiful, glamorous and unique pinky purple/violet lipstick.
I love the creamy texture.
It has decent staying power – it lasts on me for about 6 hours.
You can either wear it sheer or build it up to get opaque coverage depending on the look you're going for.
Nays!
This lipstick isn't easily available in stores. I am not sure why. They say it is a MAC Pro Range Lipstick. I am not quite sure what that means but its tough to get your hands on this one. I wish all MAC lipsticks were easily available. Why complicate things by making them "Pro"…