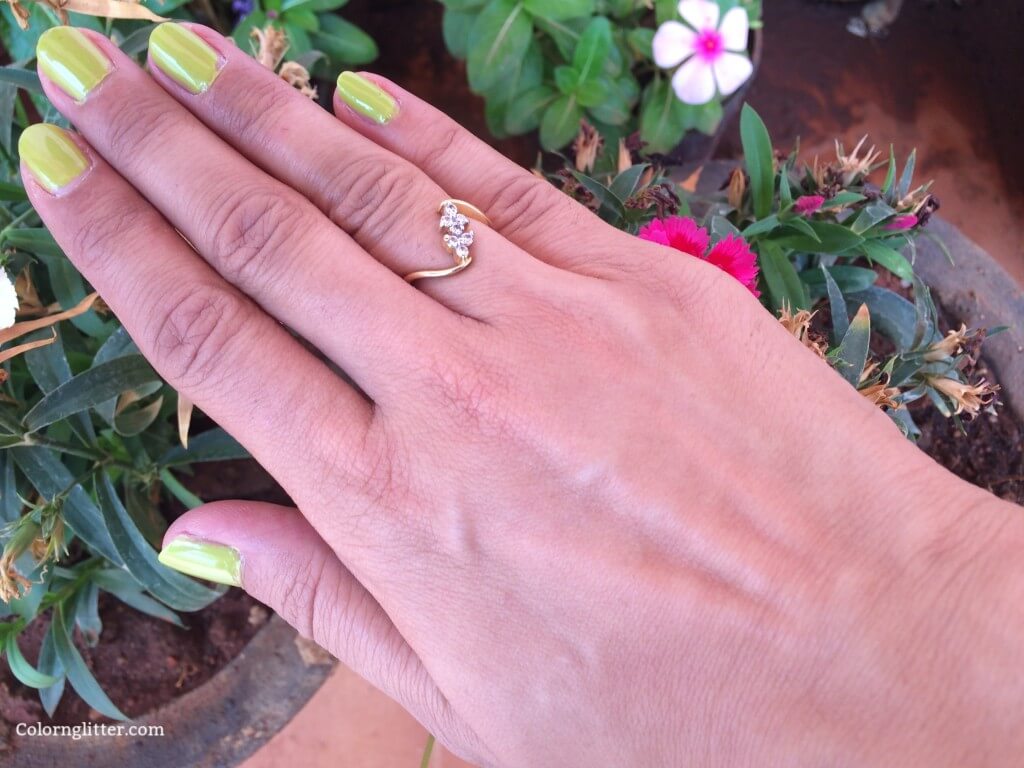 #954 is a fresh lemony green nail enamel with very fine brilliant green shimmer. I love wearing this nail polish during spring and summer.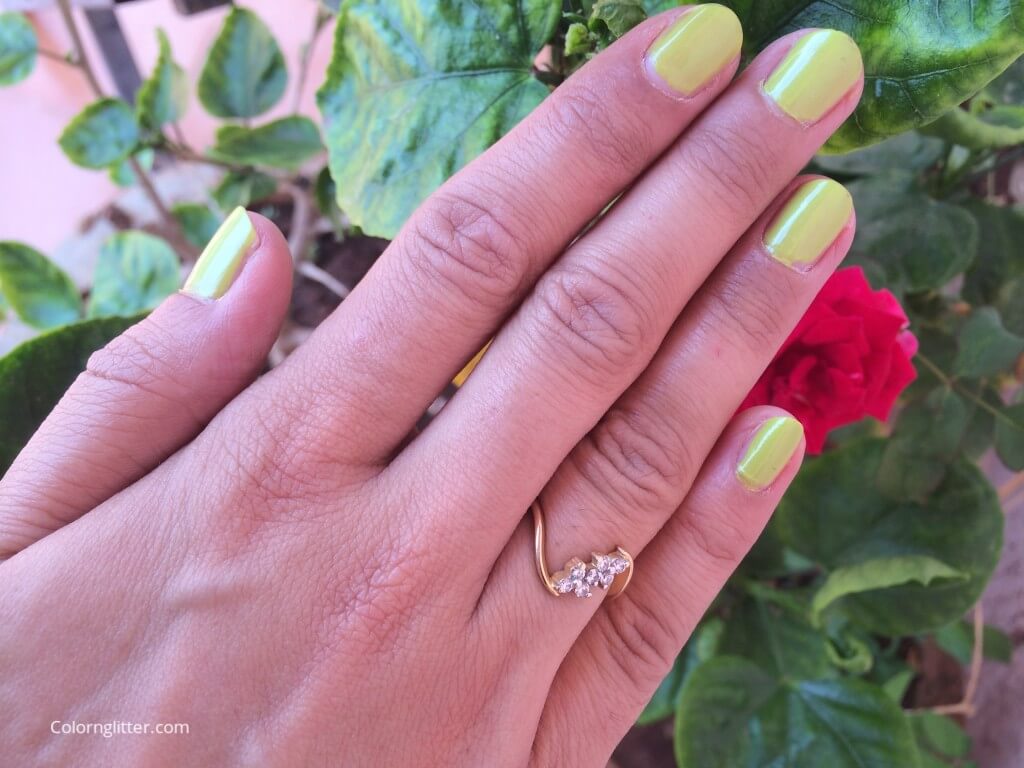 It looks green most of the time except for very bright light when it begins to lean towards lemon yellow.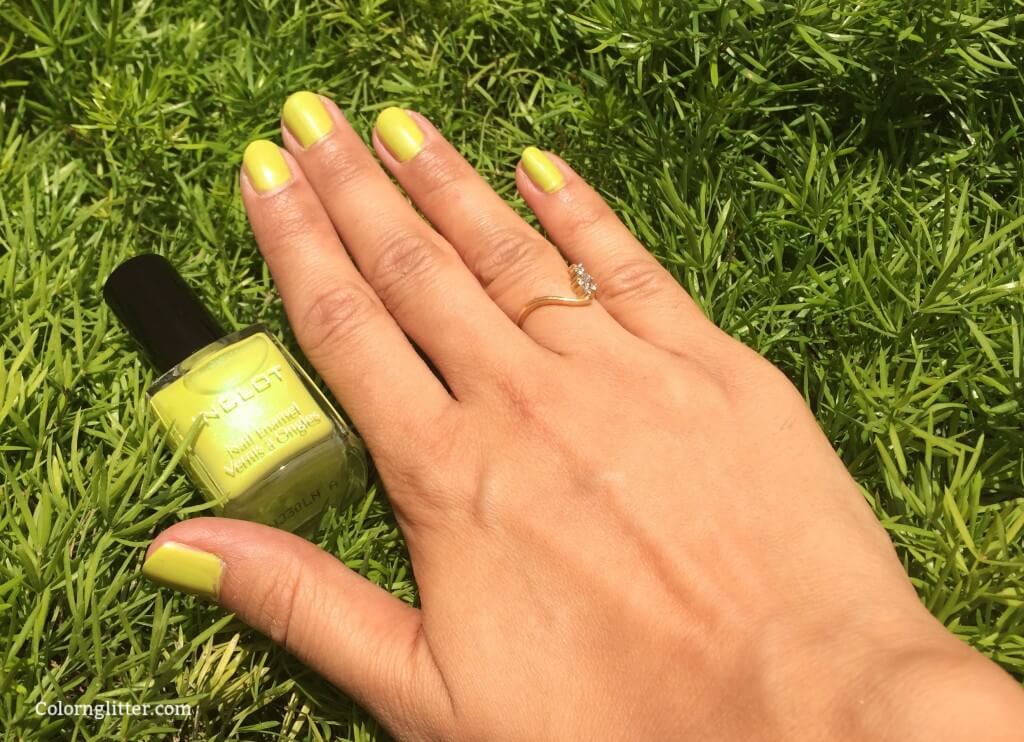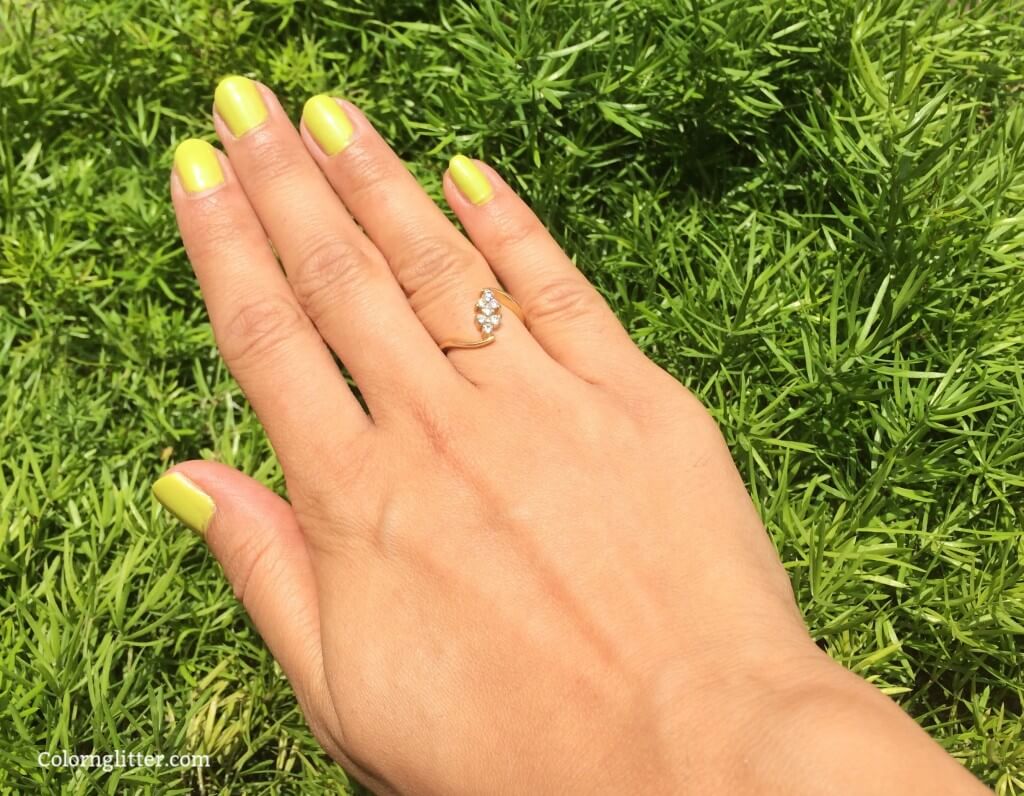 I had initially thought that I wouldn't wear this shade for more than a day because this color would clash with most of my outfits but surprisingly it isn't making me feel uncomfortable. Though this shade is definitely not as subtle as a neutral nail polish, it does not look like an eyesore with outfits of colors other than black, white or gray.
The formula is easy to work with. It is a two coater though I'm wearing three coats in the pictures. It has a glossy crème finish. I was also happy about the fact that it did not take too long to dry.
Inglot nails enamel #954 are widely available online. In India these nail enamels are available via Majorbrands for Rs 600. This product is available online in UK via the Official Inglot UK for £9.00. It is currently available in USA via the Inglot USA website for $6.00 (discounted price, else it costs $11.00).
Yays!
#954 Beautiful and unique summery nail polish.
The formula is very easy to work with.
Doesn't take too long to dry so it is an excellent choice for a quick manicure
The green shimmer adds to the unique charm of this nail polish
Nays!