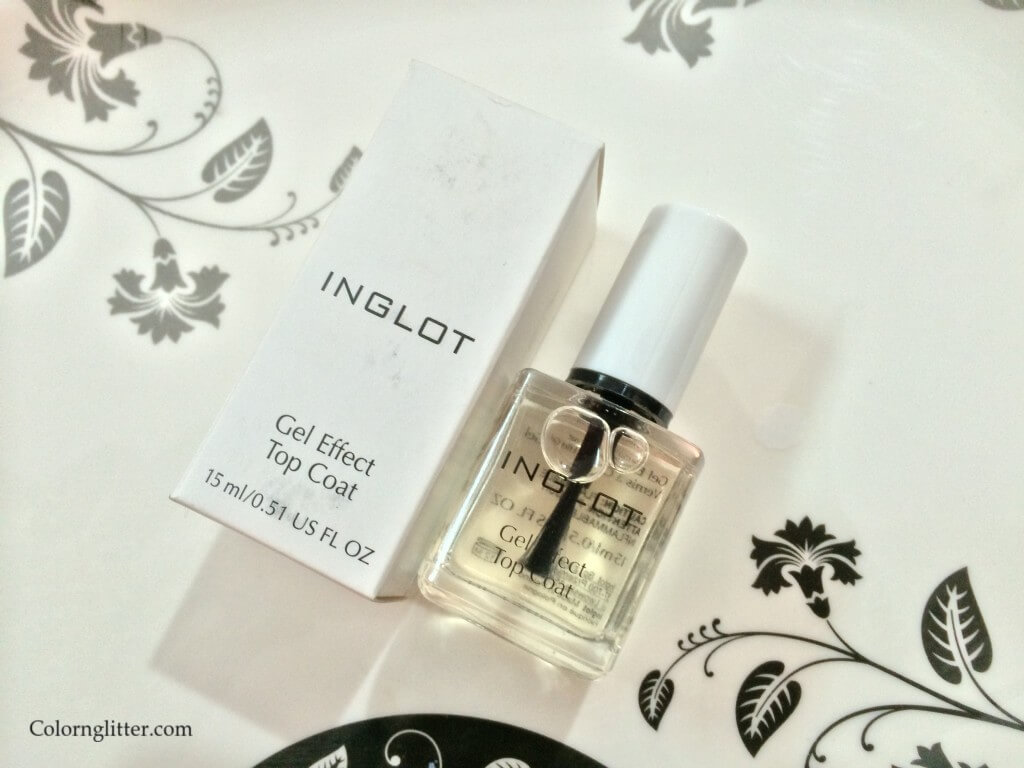 This clear transparent formula from Inglot is meant to give the nails a high shine, gel like finish. It also extends the life of the manicure.
It had been long since I tried a top coat and since this one was supposed to create a gel effect, I got tempted. It feels very cool and comforting on the nails – I thought nails were dead cells and did not have any sensation but this top coat felt good, am not sure how. It did create a glossy gel like film on the nails but here's the thing – all high quality nail polishes these days are glossy so does this top coat really make a difference?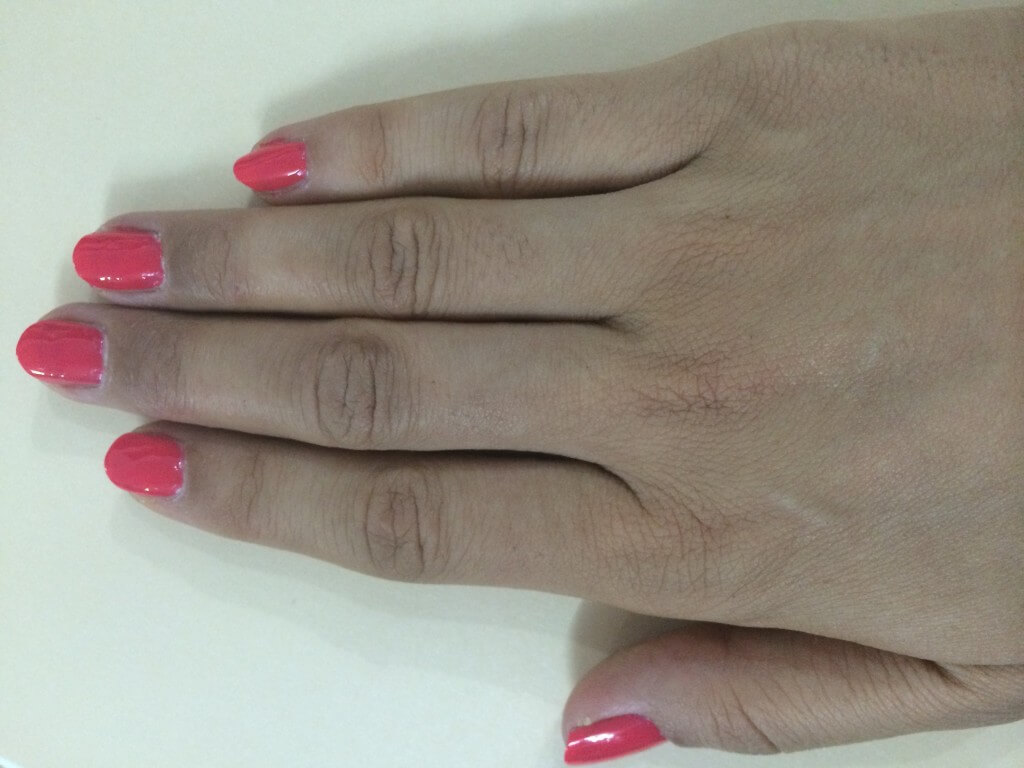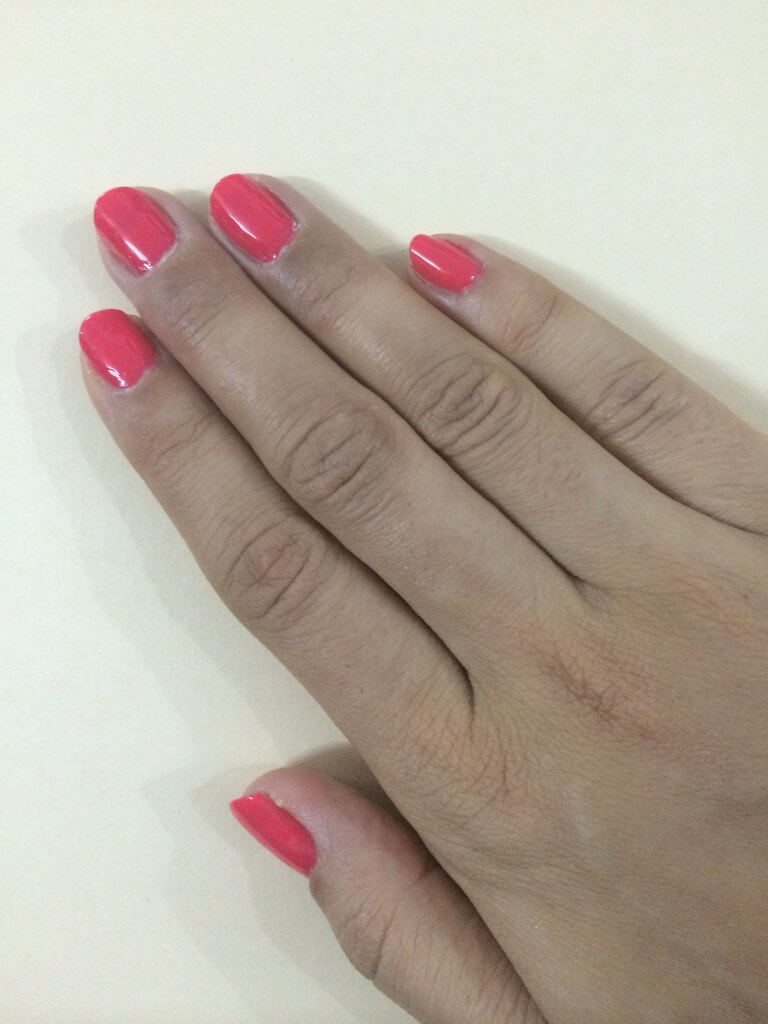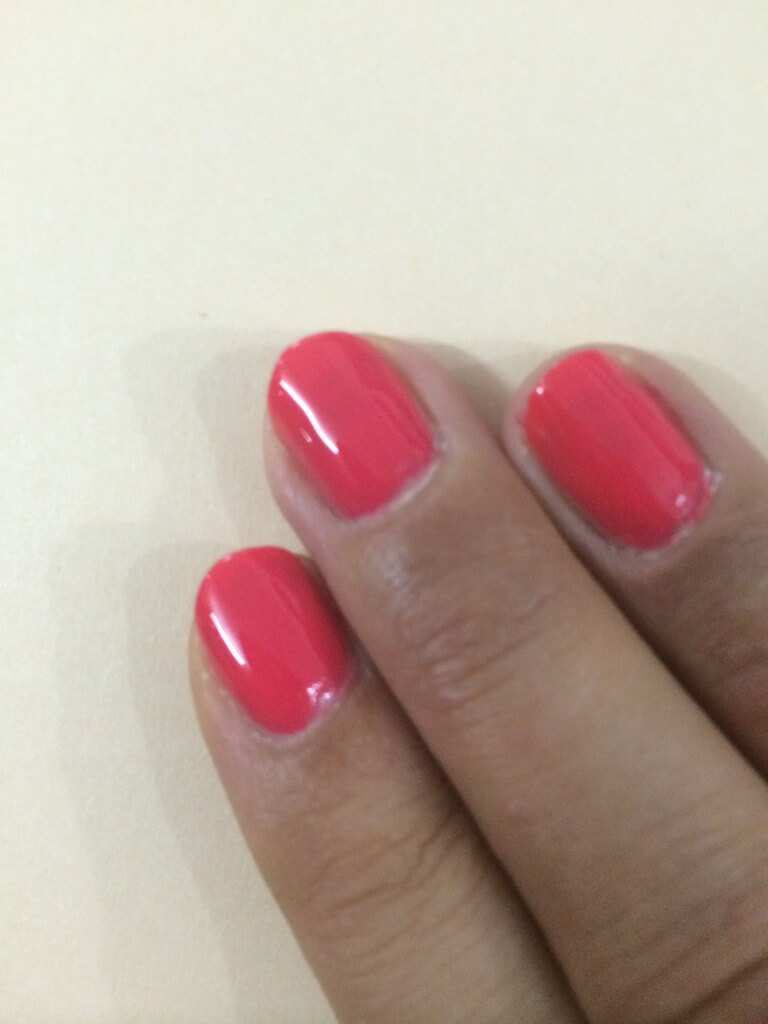 I've been observing my nails with polish and this top coat. I do notice a difference in terms of the gloss/shine but it isn't a "huge" difference. One may notice it with polishes that aren't already glossy. I currently don't have any such nail paint so I can't test.
It definitely prolongs the life of the polish because my hands are exposed to water very often and my polish cant stand up to that. It usually chips pretty quick. This top coat is doing a good job of not letting the polish chip. I think this product will be great for those who do a lot of nail art. Also, if you've not been attentive while applying polish and there are minor imperfections or smudges, this top coat will take care of it and they won't be visible . It dries pretty quickly which is good if you are in a hurry.
Overall, I like the product. It is not a must have but it is a good to have.
This product is available via the Majorbrands Website for Rs 650. US customers can buy this via the Inglot USA website for $10.00. UK customers can buy this via the Inglot UK website for £ 8.00.
Yays!
Provides additional shine to the polish.
Prolongs life of the polish.
Dries quickly.
Ideal for sealing your nail art.
Hides minor imperfections or smudges created while applying polish.
This product does not contain toluene, formaldehyde, DBP or camphor.
Nays!