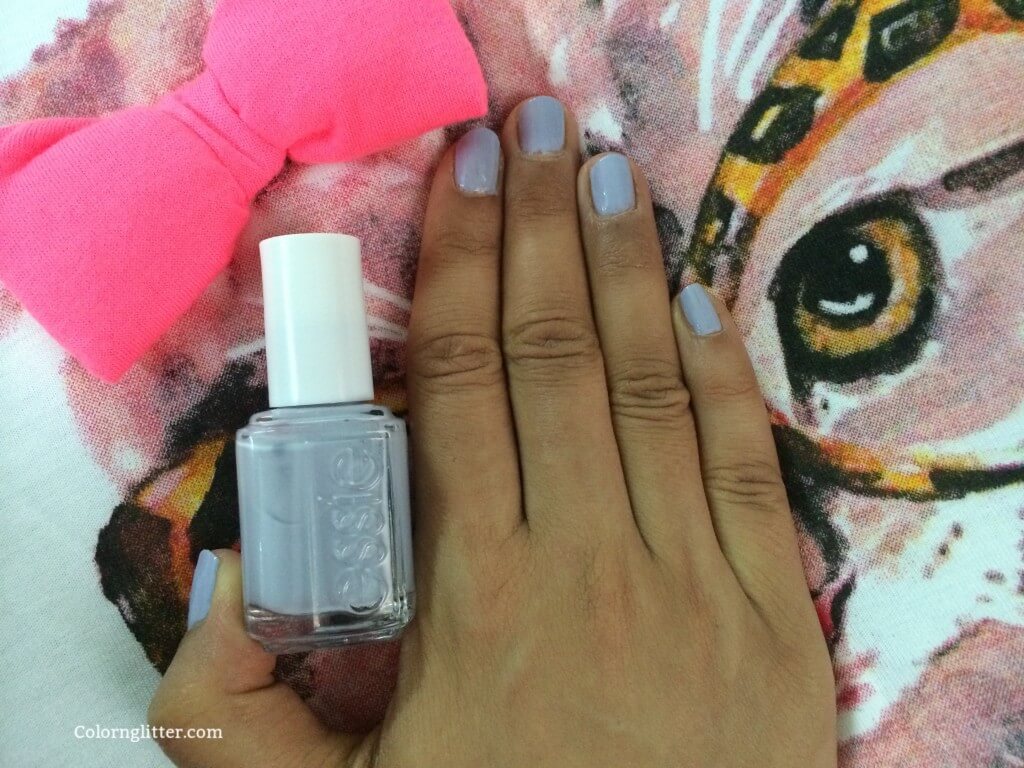 Essie describes Lilacism as a satiny smooth lilac polish. While it has a satiny smooth finish and it is lilac, it doesn't create the prom nail look shown on the Essie website – the color is different. The actual color is less vibrant, more milky and has less of lilac. Up close, Lilacism is a milky grayish lilac polish. I was expecting a more intense lilac color so I was disappointed. Don't get me wrong, it is very beautiful, just that it isn't what I expected.
Lilacism is undoubtedly a pretty pastel polish perfect for spring and summer.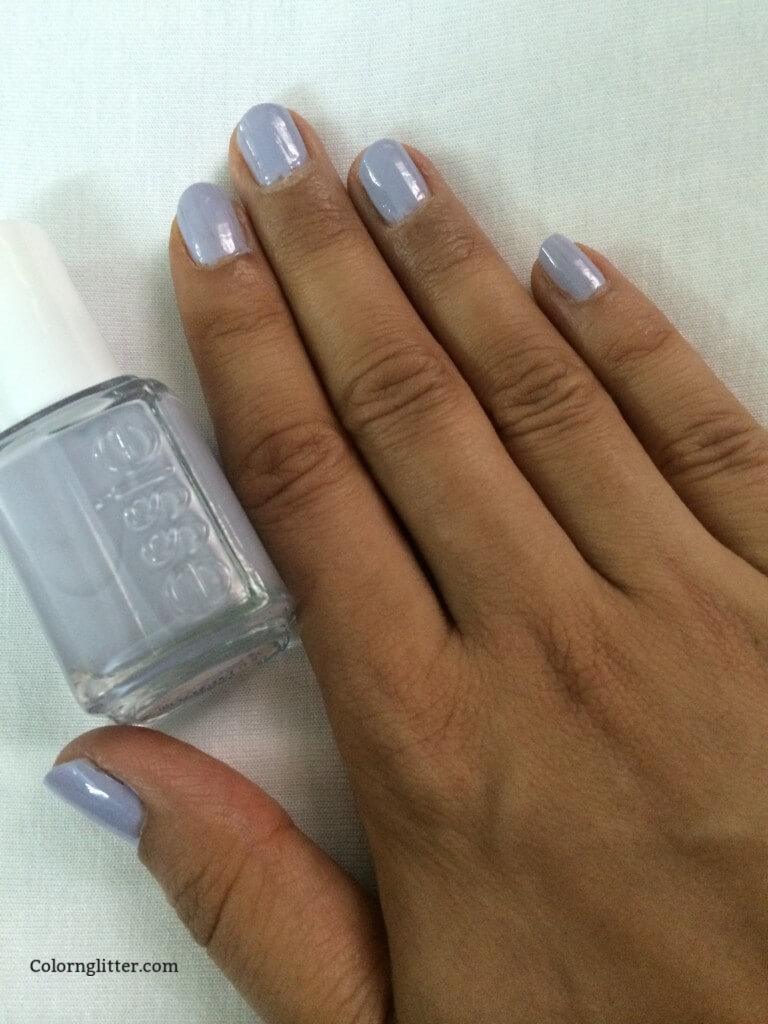 This is a two coater. The first coat looks very sheer and a bit streaky but the second coat provides a perfect glossy crème finish. It dries pretty quickly. It lasts for about 4 days with minimal chipping.
Overall it's a nice pastel nail polish but for me, it isn't a must have unlike Essie Bikini So Teeny, Under Where or Cascade Cool. Check out Lilacism if you are looking for a muted pastel purple/lilac polish.
Indian customers can get this product via the Rediff Shopping website for Rs 1540 (very expensive – more than double the actual price). US customers can but it directly from the Essie website for $8.50. UK customers can buy this product from Amazon for £7.25.
Yays!
Pretty pastel nail polish for spring & summer.
Very nice glossy crème finish.
DBP, Toluene And Formaldehyde Free.
Nays!
I would have been happier if the color was less muted. Its too pale for my tastes.
Availability for Indian customers – these polishes are available online for a much higher price compared to the original.