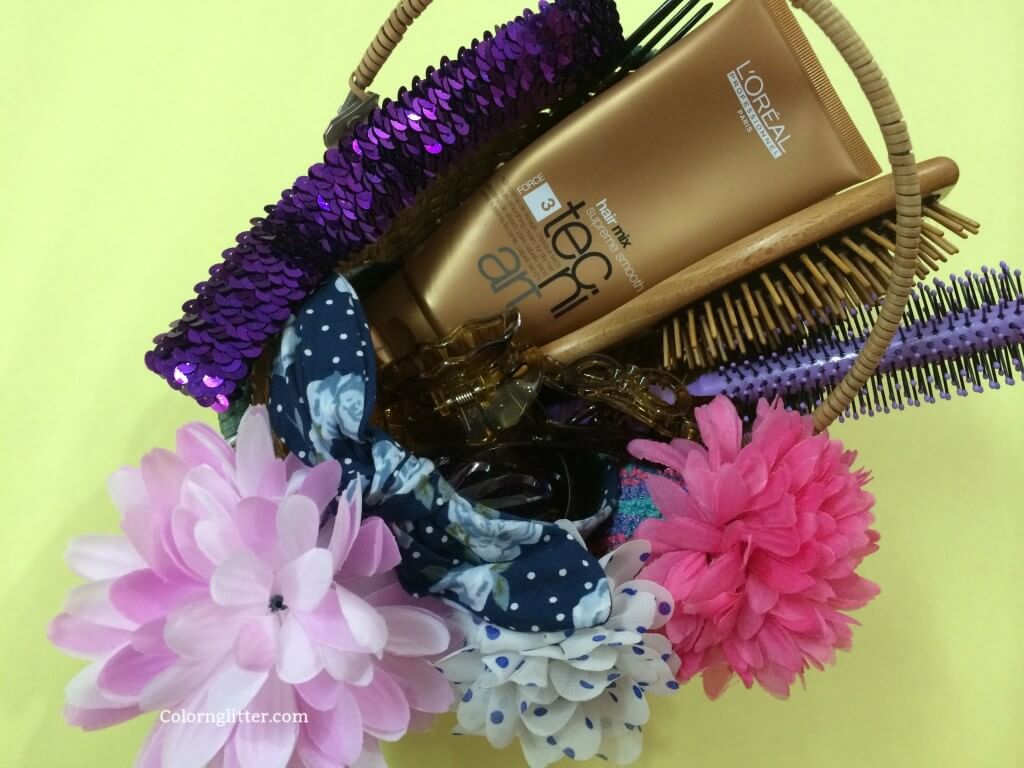 Supreme Smooth Hair mix is supposed to add moisture , tame and smooth hair whilst controlling frizz. It is also said to protect hair against damage from heated styling tools. I came across this product during my quest for the perfect leave in conditioner. I gravitated towards this product because the description mentioned that it protects hair against damage from heated styling tools so to me that meant using one product less while flat ironing my hair.
The instructions say that this is suppose to be applied into towel dried hair, section by section – and following up the application with blow drying is suppose to leave hair smooth. I just apply it to towel dried hair and let it dry naturally. I really like the results – my long hair is usually tough to comb but this cream leaves it easy to comb. My hair is distinctly more manageable, softer and smoother after using this product. A single tube lasts quite long – I use this product at least twice a week and I buy only two tubes a year. Try this product if you have dry hair and you want to control frizz.
I buy this product directly from salons but it is available online. One tube costs Rs 600. In India you can buy it online from Purple.com.
UK customers can buy this product from Amazon for £13.5 . I couldn't find this product online for US customers. If anyone knows of any website where this product is available online for US customers, please leave a comment below.
Yays!
A single product takes care of multiple needs – hydrates the hair, controls frizz, protects from heated styling tools and makes the hair manageable.
A single tube lasts a long times.
Doesn't weigh your hair down.
Nays!
Wonder why it isn't easily available for US customers. I'd be very happy if I could find a website that makes this product available in the US as well.