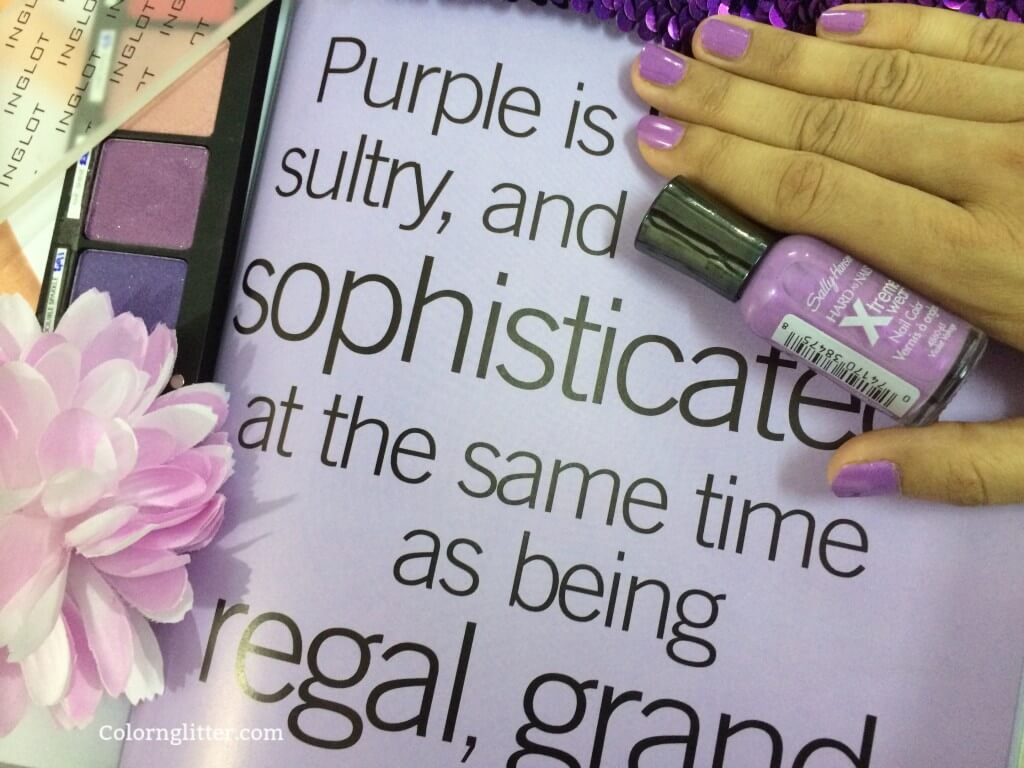 I love violet so it is not surprising that that I flipped for this nail polish. Violet Voltage, as the name suggests, is a bright violet shade with subtle pinkish iridescence. I've tried 3 nail polishes from the "Sally Hansen Hard as Nails Xtreme Wear" range – Green With Envy, Pacific Blue and Violet Voltage. Green with Envy was tough to work with because it was somewhat thick and gloopy. Pacific Blue was easy to work with but Violet Voltage is the best! Single stroke application with no streaking and I got opaque coverage in two coats. The finish is glossy – just the right kind of shine nothing over the top. Though the nail polish doesn't chip, in my case it starts fading on the sides second day onwards because my hands are heavily exposed to water. Using a top coat helps.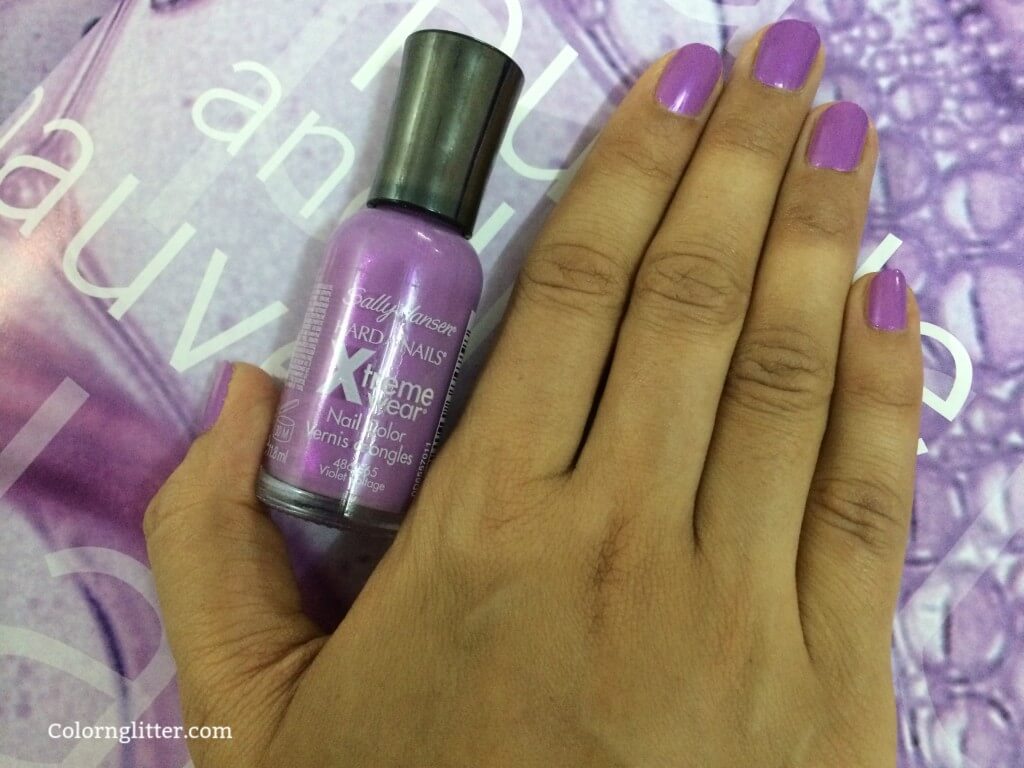 In India Violet Voltage can be bought online via Amazon India for Rs 250. It is also available via Parcos outlets. US cutomers can buy this product via Ulta for $2.99. UK customers can get this product via Amazon UK for £4.44.
Yays!
Love the color and the subtle pinkish iridescence.
Streakfree application
Nays!
The background themes in photos for this post are inspired by one of my favorite books called "Unforgettable Color" by Revlon, Selene Milano. In fact the beautiful background pictures in both photos are pages from this wonderful book.