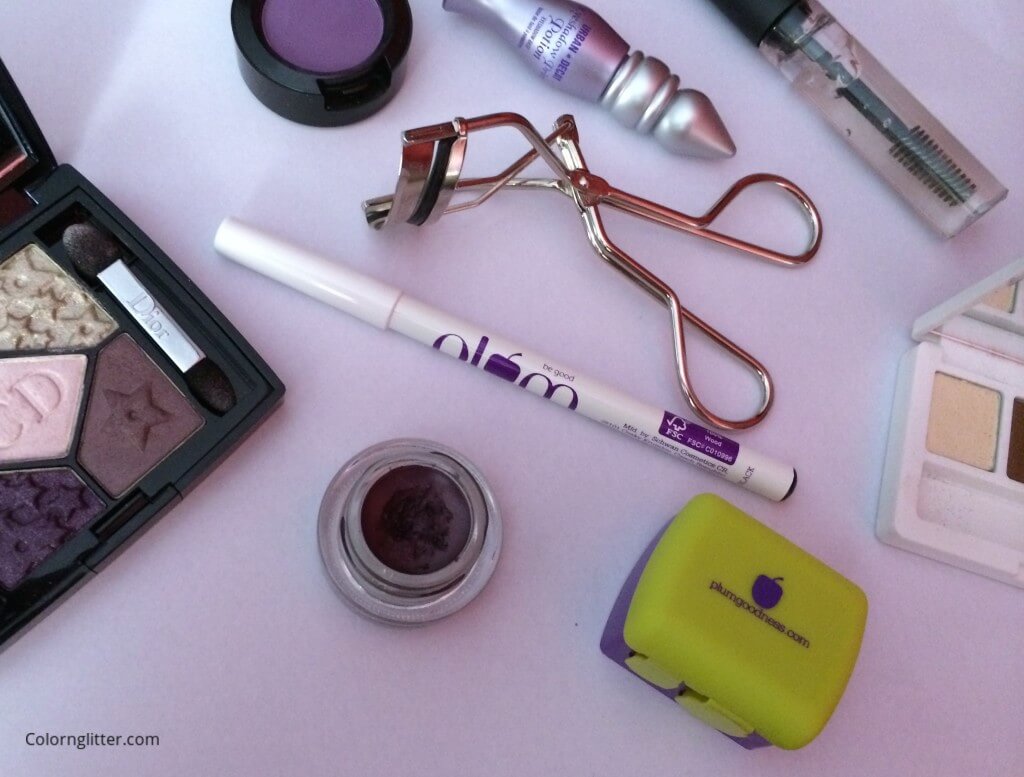 I love collecting intense black kohl pencils (in spite of the fact that black kohl looks harsh and severe on my eyes). When I saw this lovely wooden black kohl pencil while browsing the Plum Goodness website, I couldn't resist getting one of myself 🙂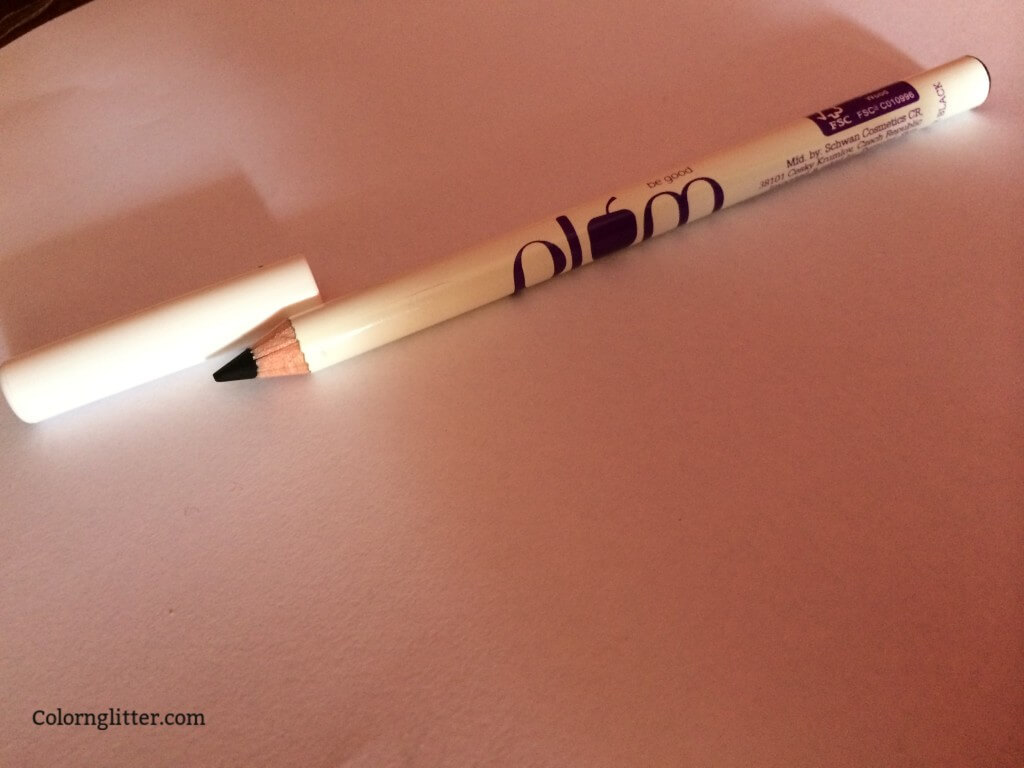 The fact that it has a 100% natural formula makes it an absolute must have. This kohl is made of Jojoba oil, Macadamia oil, Mango seed oil and Camomile flower extracts! The formula brings back memories of the all natural kajal my Mom used to make for me at home 🙂 The nostalgia made me feel that I just had to get this kohl pencil. When it arrived, I was so thrilled holding it in my hand. I love the look of this pencil – the traditional wooden pencil with the purple logo on white background!
I couldn't contain my enthusiasm and tried it on my waterline right away. The texture is silky smooth. The kohl just glides onto the waterline effortlessly. Unlike some other kohl pencils, I didn't have to go over and over again to get color on my waterline. I have sensitive eyes and this formula didn't irritate my eyes at all. In fact it felt soothing. The intense velvety black color looks great!
This kohl isn't totally smudge proof. The color starts fading after about 4 hours. While it does fade, it fades evenly. If you have watery eyes, some of the pigment will certainly make its way onto the lower lashline.
I tried it on the upper lashline and it worked equally well. It was quite easy to trace the upper lashline with this pencil and the color stayed intact all day. It is perfect for simple everyday makeup looks. Here's a picture of me wearing a simple look with Plum True Black on my upper lash line and lower waterline (I didn't go too dark on my waterline for this look)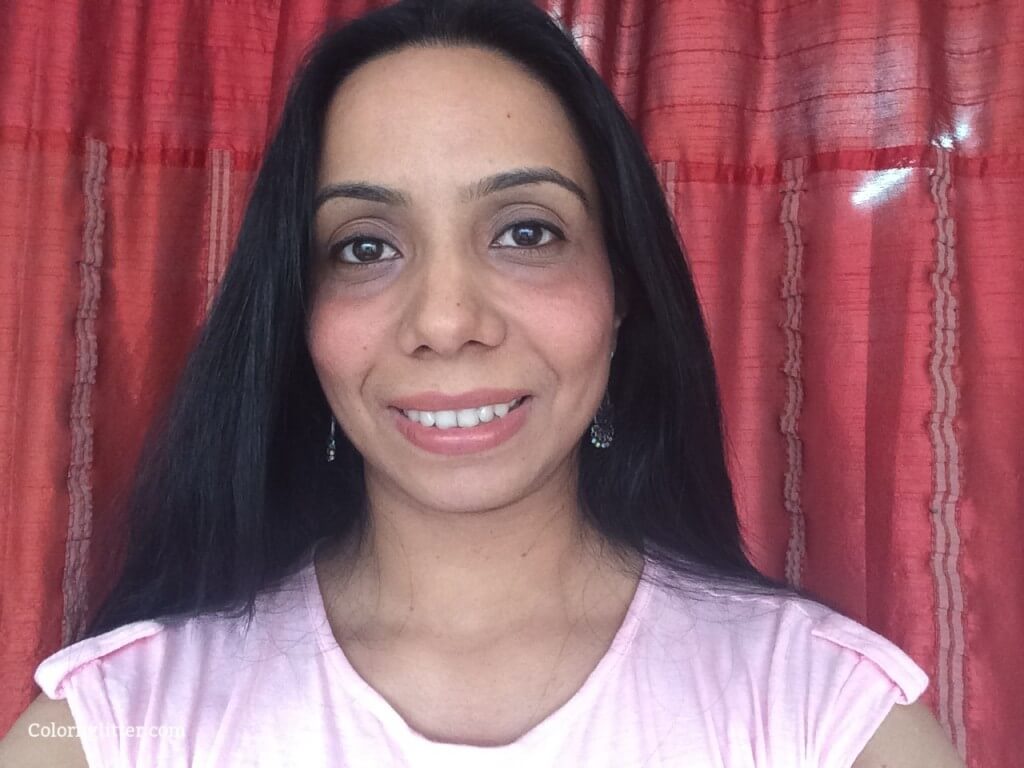 I've been using Plum True Black in a couple different ways:
On the waterline like traditional kohl (if you have watery eyes, it will smudge).
Tracing upper and lower lash lines – It lasts all day when used on the lashline though it does begin to fade after 4-5 hours. However, you can prevent fading by setting it with a black eyeshadow.
My favorite way of using this pencil is to use it to create smokey eyes. I like using this kohl on my upper and lower lashlines and then smudging it with a grey eyeshadow. Here's the look.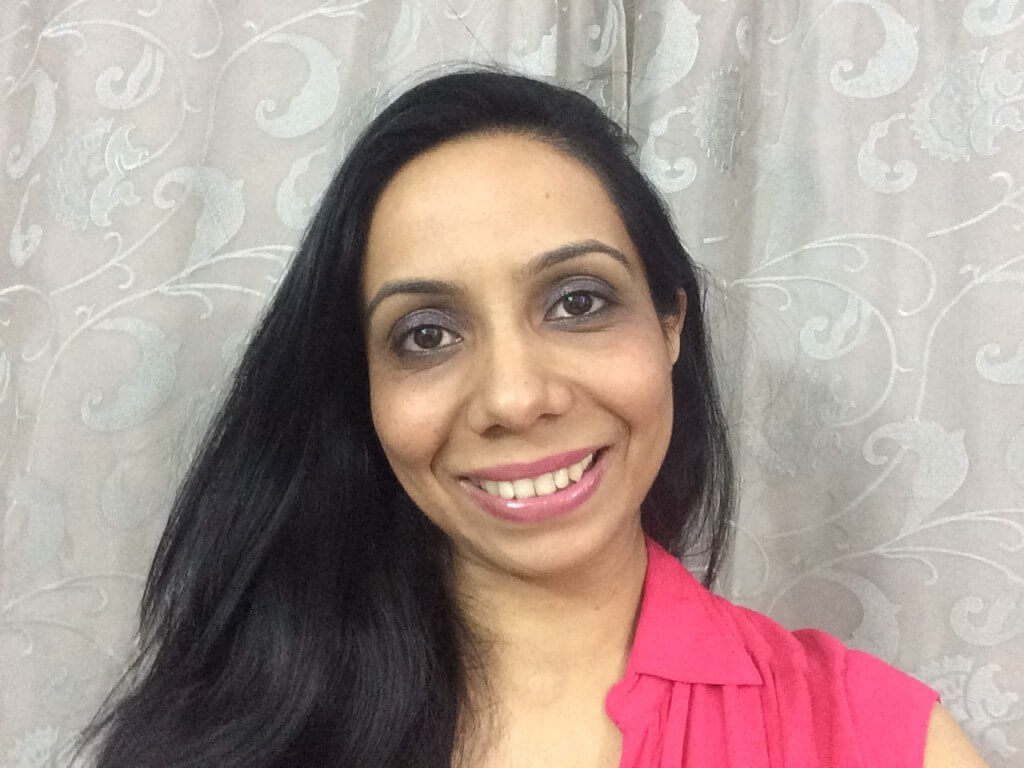 Overall, I love this pencil! The quality is really nice. Priced at Rs 425, it is totally worth the cost. Just to give kohl and eyeliner fans a sense of how it is compared to other popular eyeliners/kohls, I have swatched it alongside MAC Smolder and MAC Black Ice.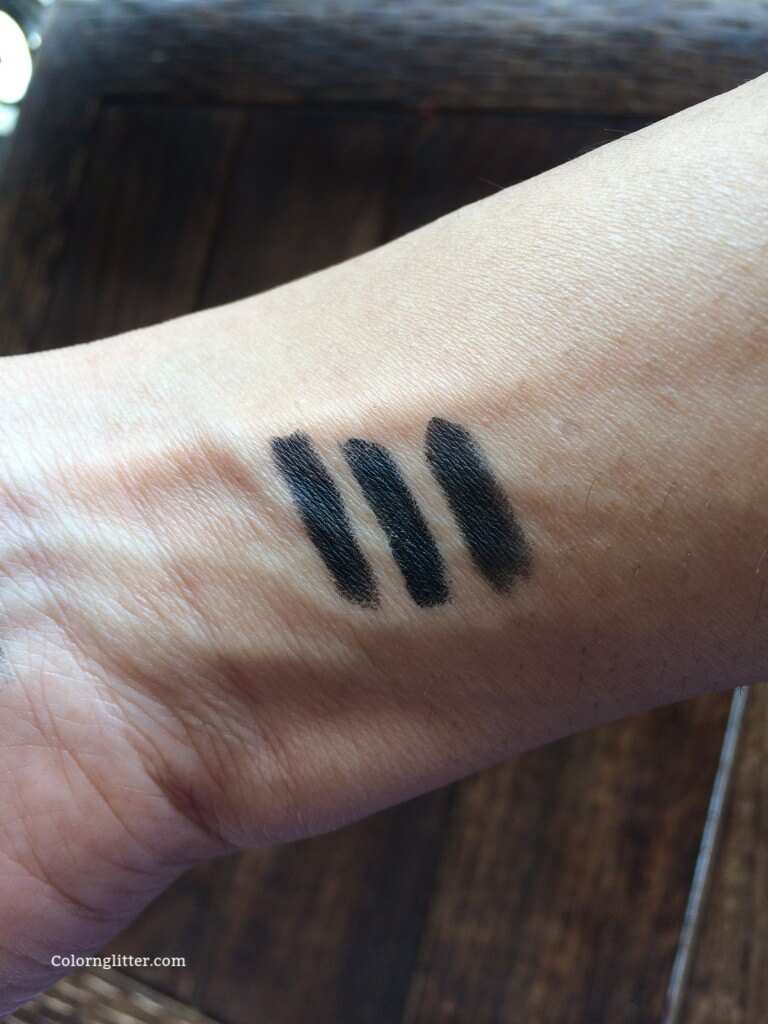 MAC Smolder is a relatively more intense black kohl but the texture is similar. Both MAC Smolder and Plum True Black blend easily with eye shadows to create dramatic eye looks. Another similarity between MAC Smolder and Plum True Black is that both smudge on watery eyes. That's where MAC Black Ice comes to rescue – Black Ice does not smudge at all once it sets so it is perfect for those who want a neat smudge free liner meant especially for the waterline. In terms of color, Plum True Black and MAC Black Ice are similar, Smolder of course is close but has more black in it. However if I were on a budget and I had to buy a dupe for MAC Smolder, I would go in for Plum True Black simply because it blends as well as Smolder to create smokey eye looks 🙂
Plum True Black didn't break while sharpening. Plum has an amazing sharpener that has two slots – an 8mm slot and a 12 mm slot. So it works for regular pencils as well as jumbo pencils. It comes with a protective cover and a cleaning stick! It costs only Rs 125 – totally worth it! And guess what…currently there's an offer – you get the sharpener free with the Angel Eyes kohl pencil!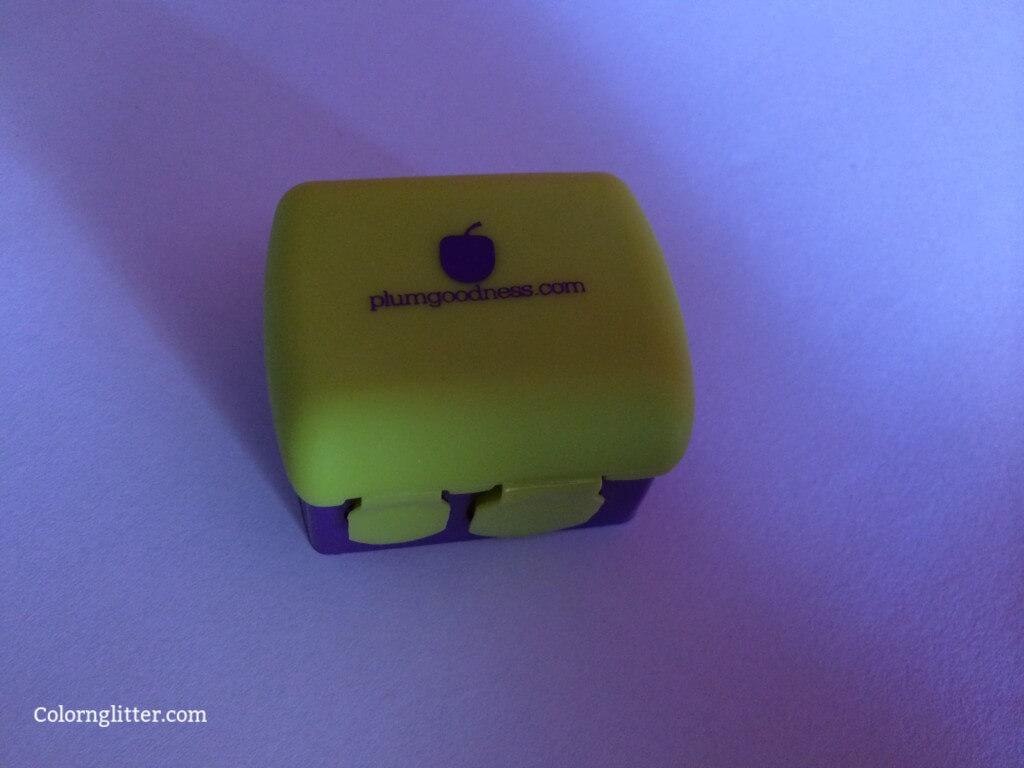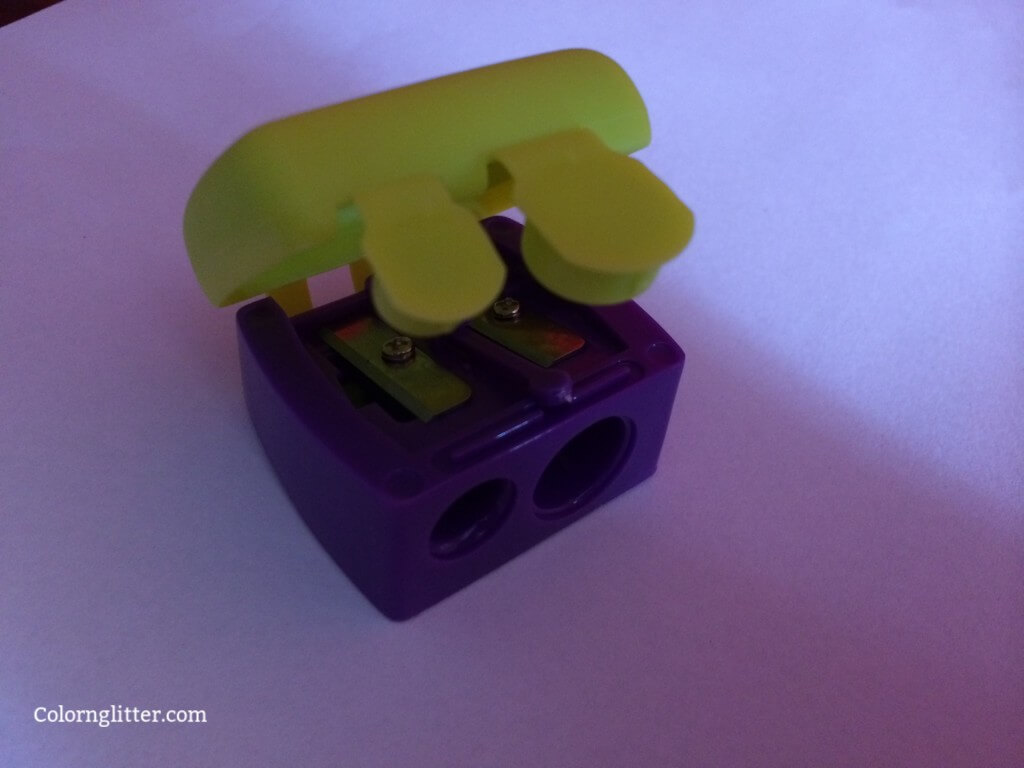 Plum True Black is available online via the Plum Goodness website for Rs 425. Customers outside India can place their orders by writing to hello@plumgoodness.com and Plum advisors will assist them with placing the order. Current exchange rates would apply and the shipping happens via FedEx.
Yays!
The formula is 100% natural.
Kohl lovers will fall in love with the rich velvety black color
Blends well with eye shadows making it easy to create a variety of looks.
Doesn't irritate the eyes.
Nays!
Some may not like the formula because it smudges but most kohls are not smudge free. If they don't smudge they wont blend either so I'm not disappointed – I wasn't expecting it to be totally smudge free.