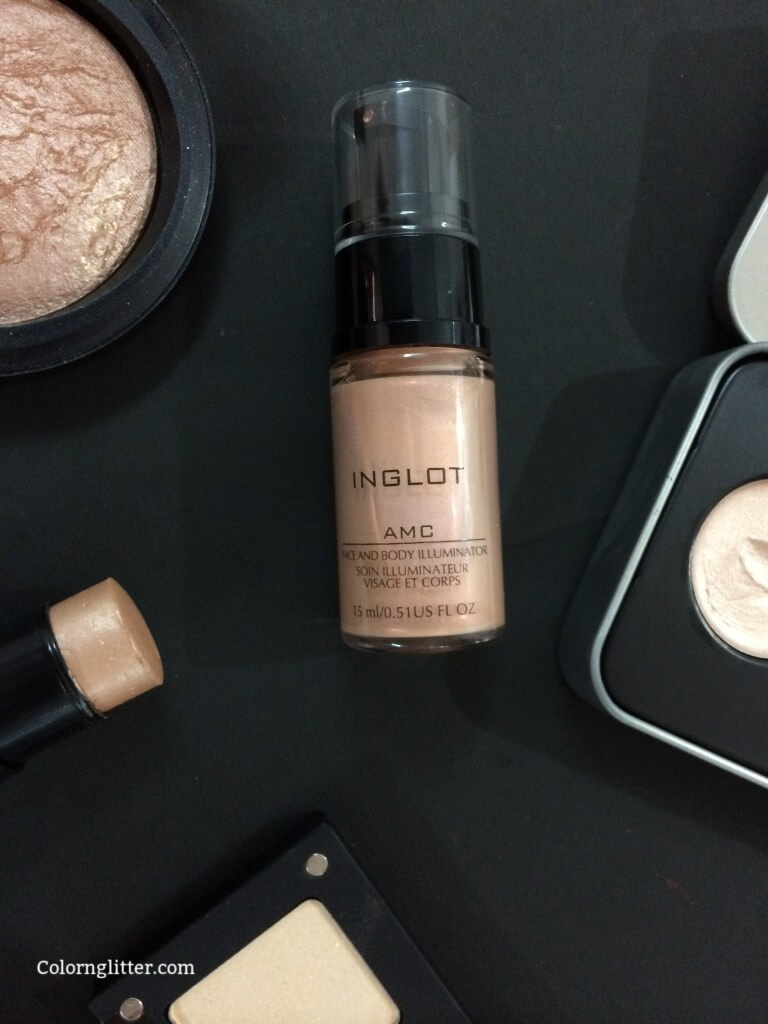 Here's something for those days when you want subtle luminosity to your skin rather than dramatic highlights. Inglot AMC Face And Body Illuminators are liquid luminizers which contain pearlescent molecules that give your skin a soft glow. These illuminators come in 7 shades ranging from silvery white shades, pale golds, pinky golds to gold peachy pinks and deeper bronzy golds. I picked up #63 which is warm gold peachy pinkish luminizer.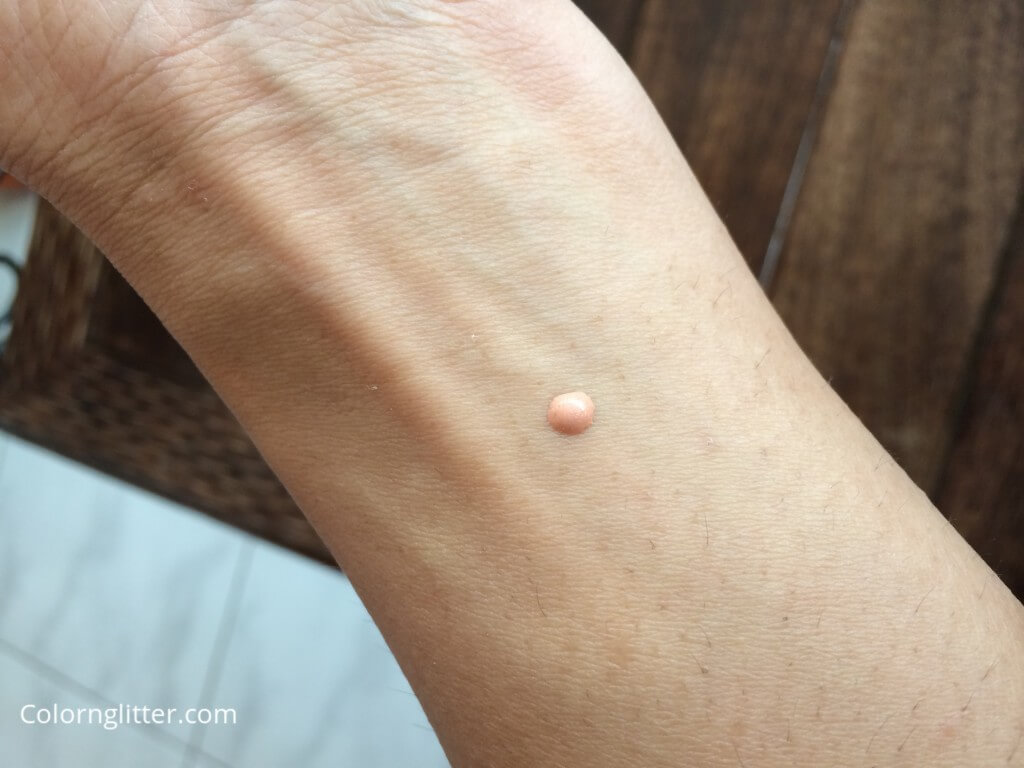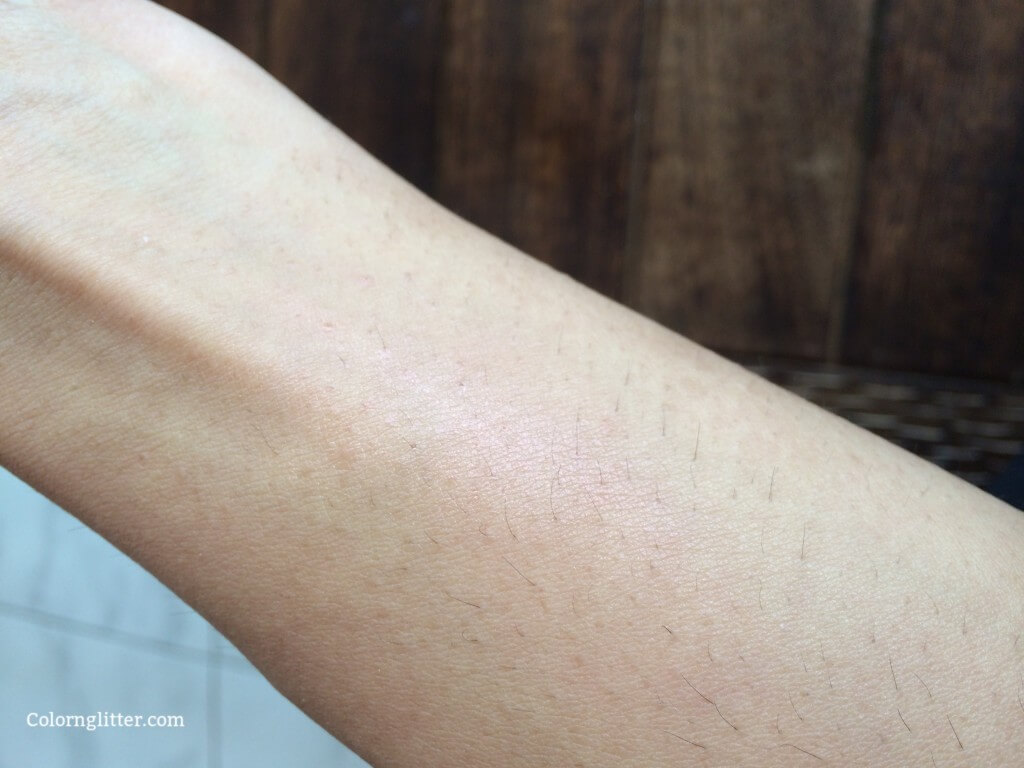 I loved the fluid texture of this product. It is this lightweight fluid texture as well as subtle and sheer luminosity of the product that makes it such a fabulous multitasker. I use it in a couple of different ways:
I mix it with my foundation to get a dewy, fresh and luminous glow. I usually mix a tiny bit – about half a pump.
I sometimes wear it under my foundation to let the luminosity of the product show through the foundation. I vary the amount of product I use depending on how much luminosity I want. I start with half a pump and build up the intensity if I need to.
On days when I want to skip makeup but still want a glow on my face, I mix this product with my moisturizer.
I use it with my concealer to lift shadows from the under eye area.
I sometimes use a tiny bit to give my lipsticks some shine.
It also does a good job of subtle highlighting on the high points of the face – cheeks, bridge of the nose and cupids bow. However, it doesn't create the dramatic effect that highlighters create when applied on the cheekbones because the effect of this product is very subtle. Also, one has to be careful while highlighting cheekbones, or bridge of the nose. Though it blends very easily on bare skin, while using it over foundation, it is best to use it after the foundation has settled onto the skin and not immediately after you've applied the foundation. Tap gently to blend it over the foundation so that the foundation doesn't look worn away in areas where you apply the illuminator. Needless to say, this product is to be applied before setting makeup with powder. It will get streaky if you apply it over powder.
This product will look great when used on body, especially at night.
Overall, I love this product, especially because I can use it in so many different ways. Try it out when you're at the Inglot counter the next time, chances are that you'll also fall in love with it 🙂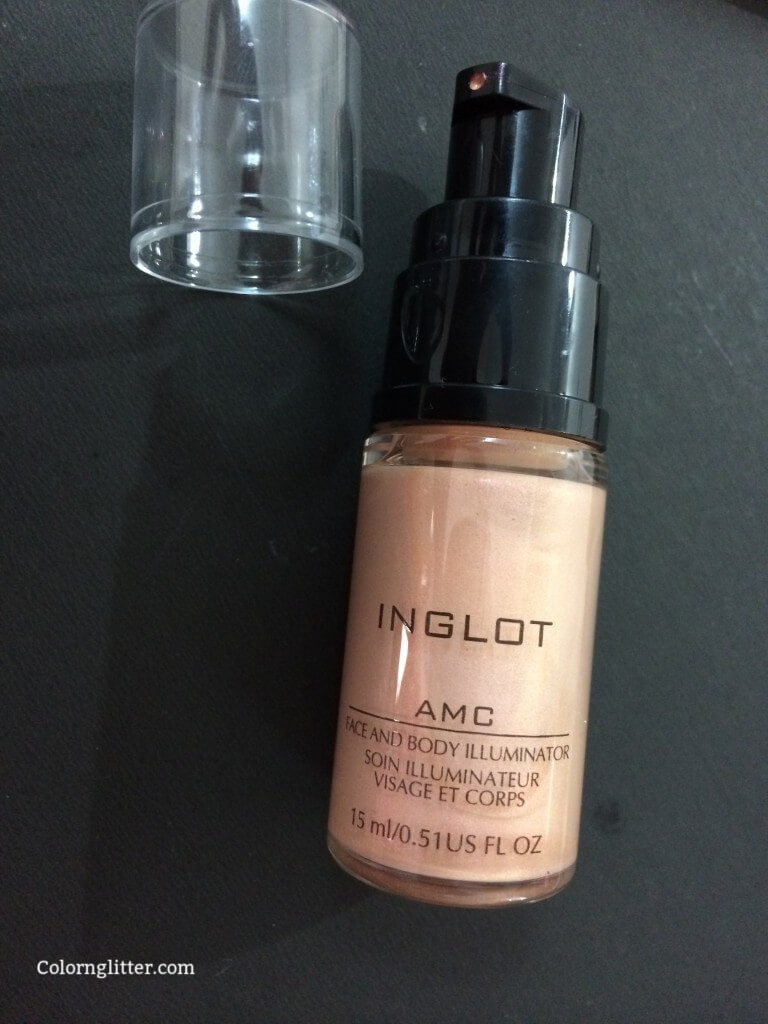 The packaging of this product is great! The small transparent bottles with black pump tops look very cute. The pump dispenser ensures that chances of contamination are minimal – you don't have to put fingers or brushes into the bottle! Each bottle contains 15 ml of product which is sure to last a long long time.
Customers in India can buy it via Majorbrands for Rs 1500 ( some other shades cost lesser -Rs 1350). Customers in US can buy it directly from the Inglot USA website for $16.00. Customers in UK can buy it directly from the Inglot UK website for £13.00
Yays!
The peachy pink gold luminizer gives a warm healthy glow to the skin. I really like the overall effect it has as a face luminizer.
The fluid texture makes it super blendable and easy to mix with foundations, concealers or moisturizers.
I love the fact that this product can be used in so many different ways.
The packaging is sturdy and travel friendly.
The bottle contains 15 ml of product which is bound to last a long time even if I use it everyday 🙂
Nays!
None! I love the product!