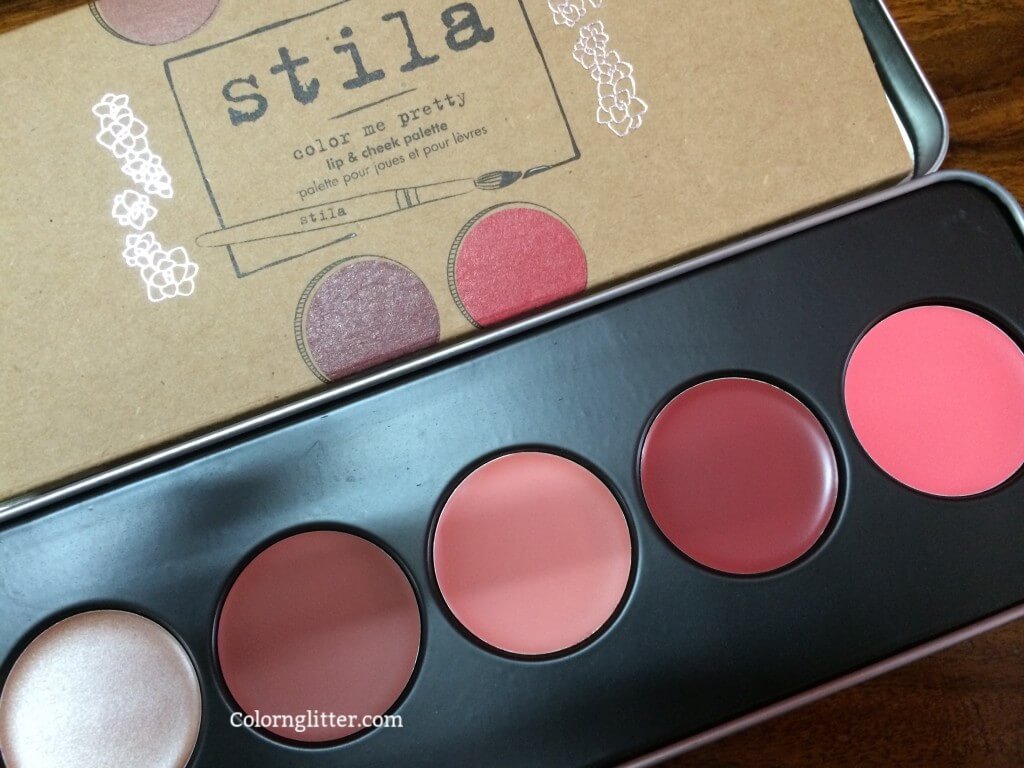 This fall/winter I decided to go in for cream blushes because I thought they'd be more forgiving on my dry skin. Not surprising that I jumped at the sight of this beautiful Lip & Cheek Palette when I saw it at Sephora. Who doesn't like products that multitask….this palette has got a lovely highlighter called Kitten that can be used on the cheeks and brow bone. It can even make your lipsticks shimmery when you mix a tiny bit with lip colors. I loved the packaging too – it's an artist inspired tin that holds these 5 gorgeous colors! Here's more about the colors.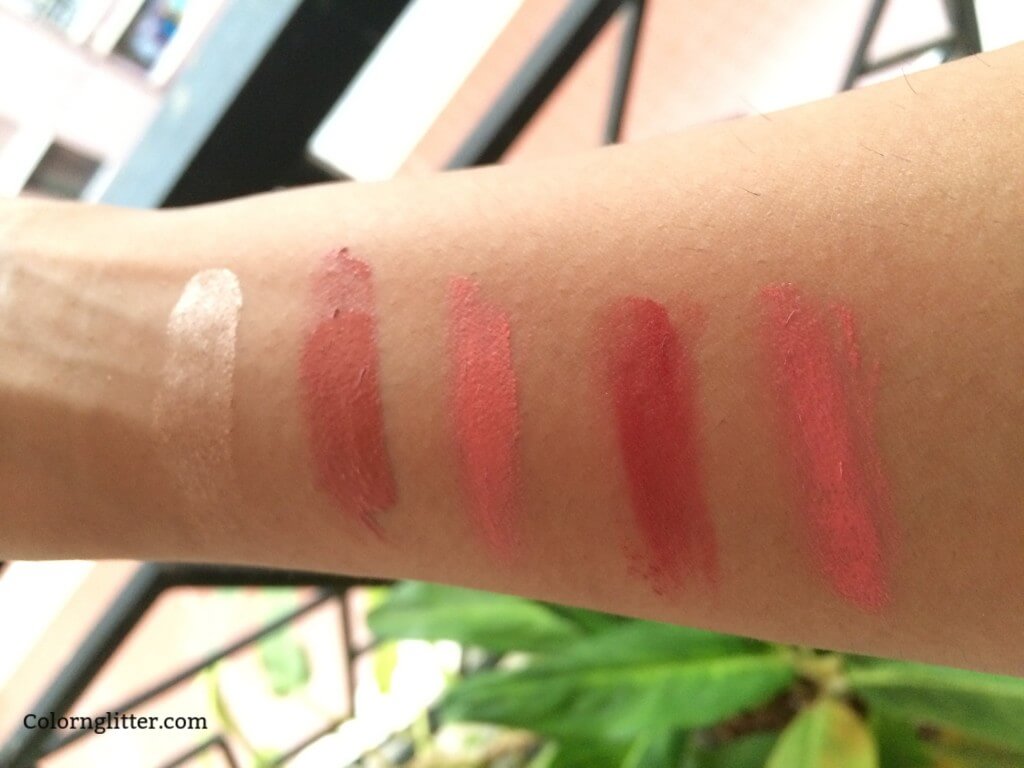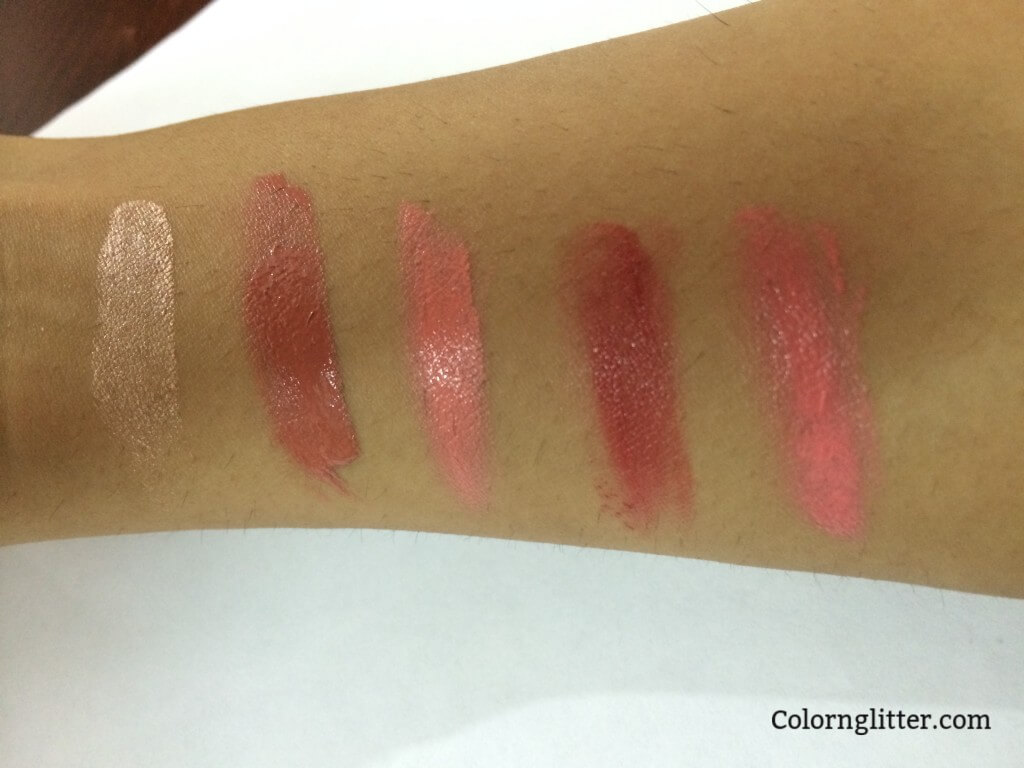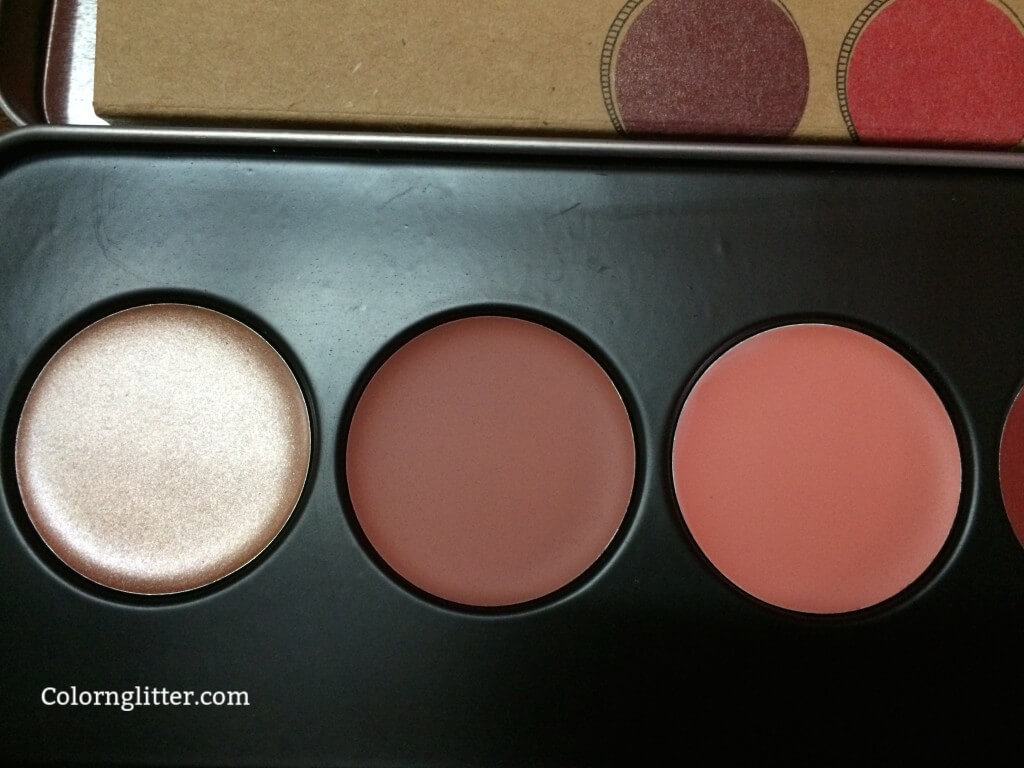 Kitten is a champagne colored highlight. It is very pigmented and looks great on the cheek bones as well as on the brow bone. I've also tried tapping a tiny bit on the center of my lower lip over some lipsticks and it looks great!
Peony is a brownish rose shade. Love it ! On the cheeks it looks like a bronzer with a rosy tint. It warms up the skin tone. Perfect for days when you don't want the typical pinks or corals on your cheeks. It looks great on the lips too – ideal for a nude lip kind of a look.
Gerbera is a peachy pink shade. It would look great on pale skin. On my NC42 skin, it just looks like a gentle wash of peachy pink color. Its too pale for my lips though.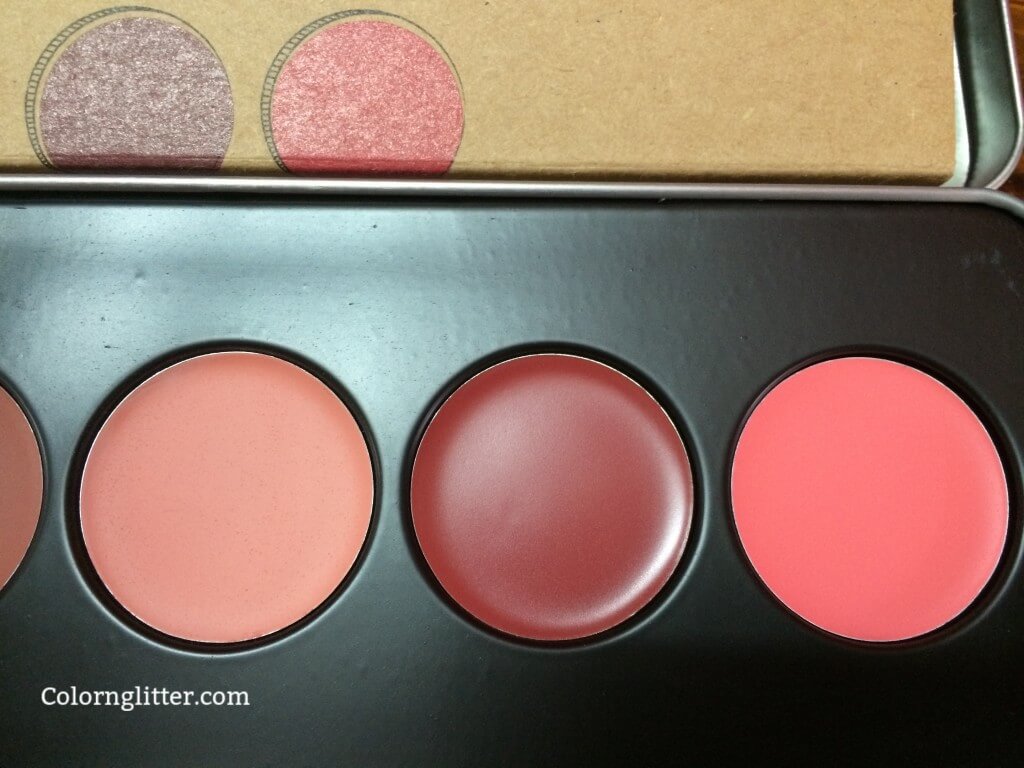 Rose is a deep red with a brownish tint. I initially thought it would not look good on the cheeks but when I gathered the courage to try it on – it looked great. It gives that just-ran-around-the-block kind of flush on the cheeks. It's a great color for the lips too.
Petunia is a bright pinky coral. It is similar to Peony but brighter with a distinct coral tint. I love it on my cheeks but again, its too pale for my lips.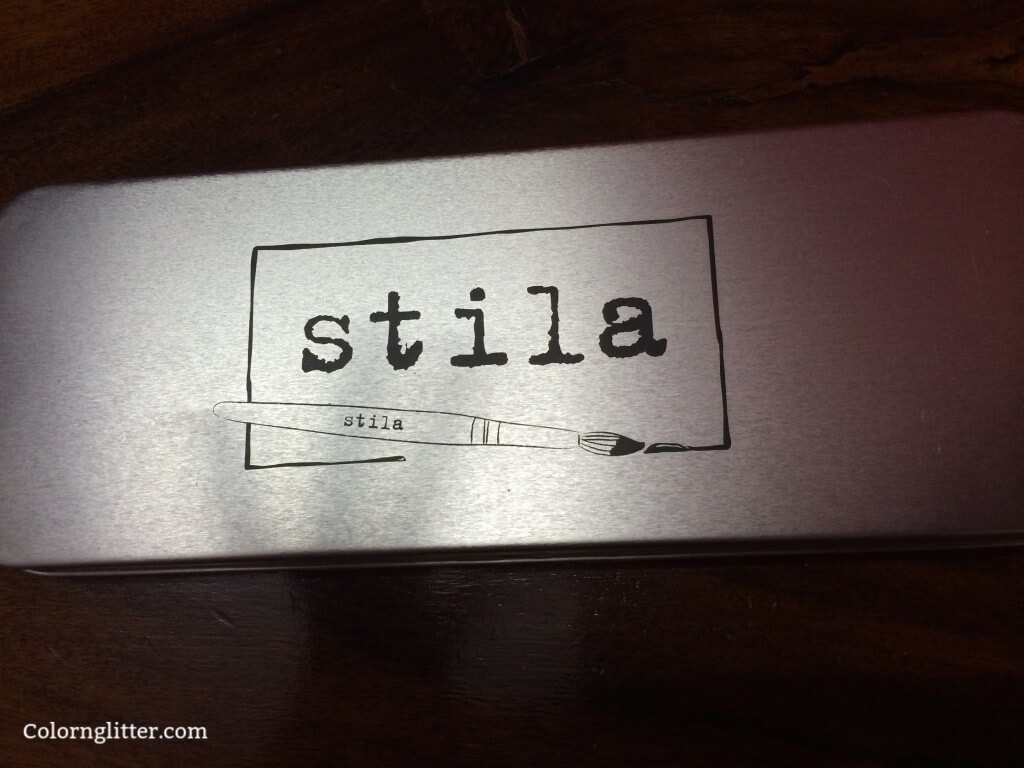 Overall, I love the palette. All the colors are very pigmented and creamy. They are easy to work with. You can either use a brush or tap on some color with your fingers. On the cheeks they give a nice translucent finish and look very natural. They look great on the lips too but last longer on the cheeks. I find this palette very useful for traveling. I like having this neat palette with all the colors lined up so that I can create different looks. I love mixing and matching the colors on the cheeks and the lips. No wonder this palette is a best-seller!
I bought this directly from Sephora in DLF Promenade, Delhi for 1700. It is available online via Beautybay for an amazing price (Rs 1488) though it is currently out of stock 🙁
This palette is available to Indian customers online via Macys for Rs 2203! It is also available via Junglee.com for Rs 2400.
US customers can buy this palette directly from the Stila website. It costs $28.00 but it is currently out of stock. It is available via Nordstrom but it is out of stock there too 🙁
UK customers can buy this via Boots for £19.50. It is also available via Space.NK.Apethecary for £9.50 but it is currently out of stock 🙁
Yays!
This product is a wonderful multitasker – a single palette has cheek colors that double up as lip colors plus one highlighter!
Excellent value for money!
The formula is easy to work with. Blends easily. The colors look very natural on the cheeks.
The palette is very light and travel friendly.
Nays!
The product is out of stock on many websites 🙁