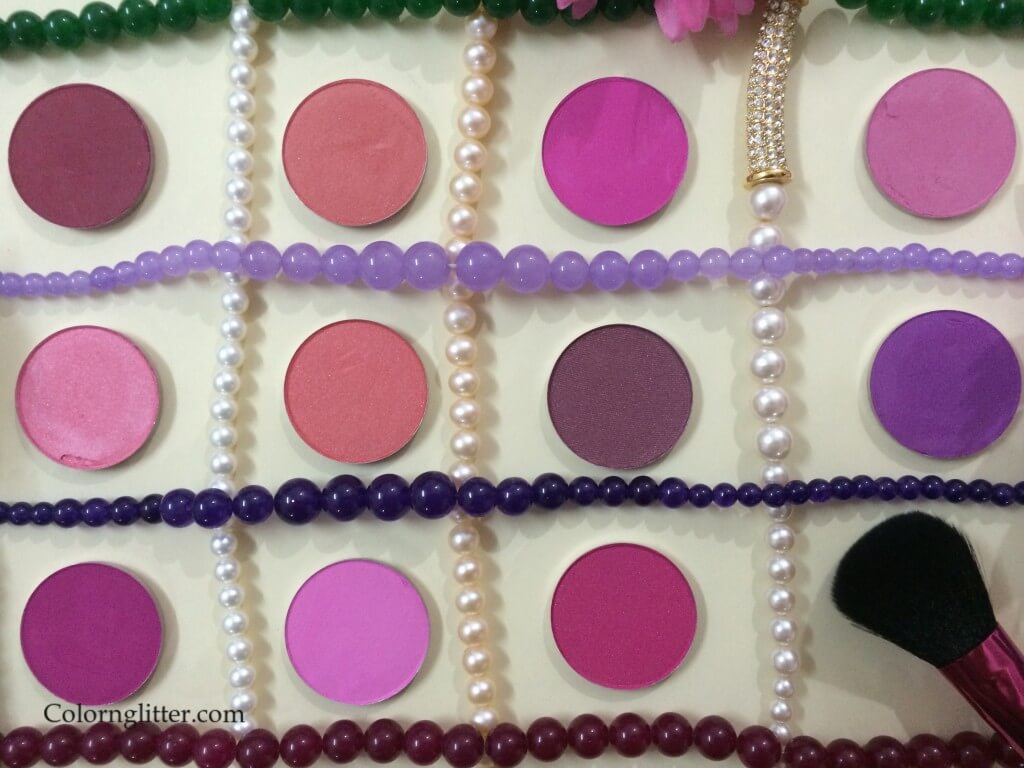 La Femme Blushes were originally made for professionals. They were created for artists and performers who had to face high intensity lights and survive long days with make up. These blushes were therefore formulated with intense pigmentation.
La Femme blushes come in matte and shimmer finish and there are around 50 shades to choose from.You can log on to http://www.makeupmania.com and either order individual pans for $5.10 (excluding taxes) or order refill pans, each pan for $3.50 – refill pans are the more interesting ones because you can create your own palette with them. An empty 12 well blush palette costs $12 (it is a sturdy cardboard palette with pin holes at the bottom to facilitate removal of blush pans when you want to refill). So you can order 12 shades of your choice and fill the empty palette to get your own customized blush palette! And all this for $54.00 only. Compare this with high end blushes – you may be able to get only one high end blush for this cost. The pigmentation of these blushes is great and they will stay on the cheeks for over 10 hours…what more can one ask for?
Here are some pictures of my palette – I didn't get one shade (cinnabar) that I wanted so I have 11 blushes in the palette instead of 12.
The following image is that of an empty palette. Please ignore the labels on top – I have put labels so that I can identify the shades.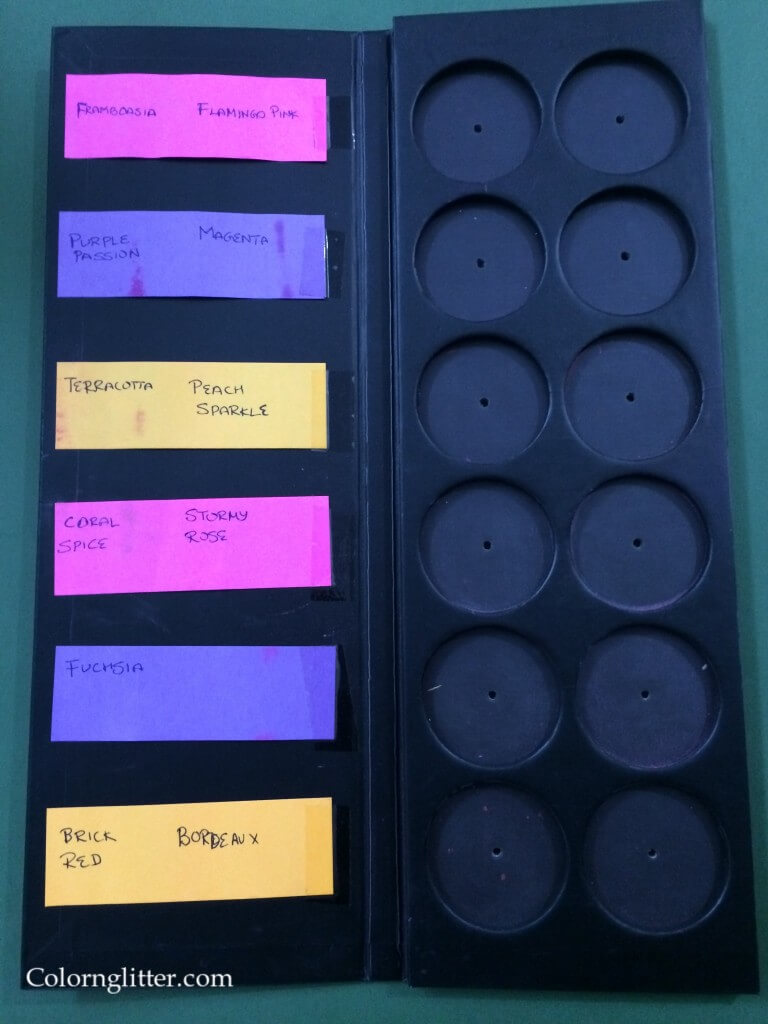 And here is what the palette looks like when it holds the wonderful La Femme blushes.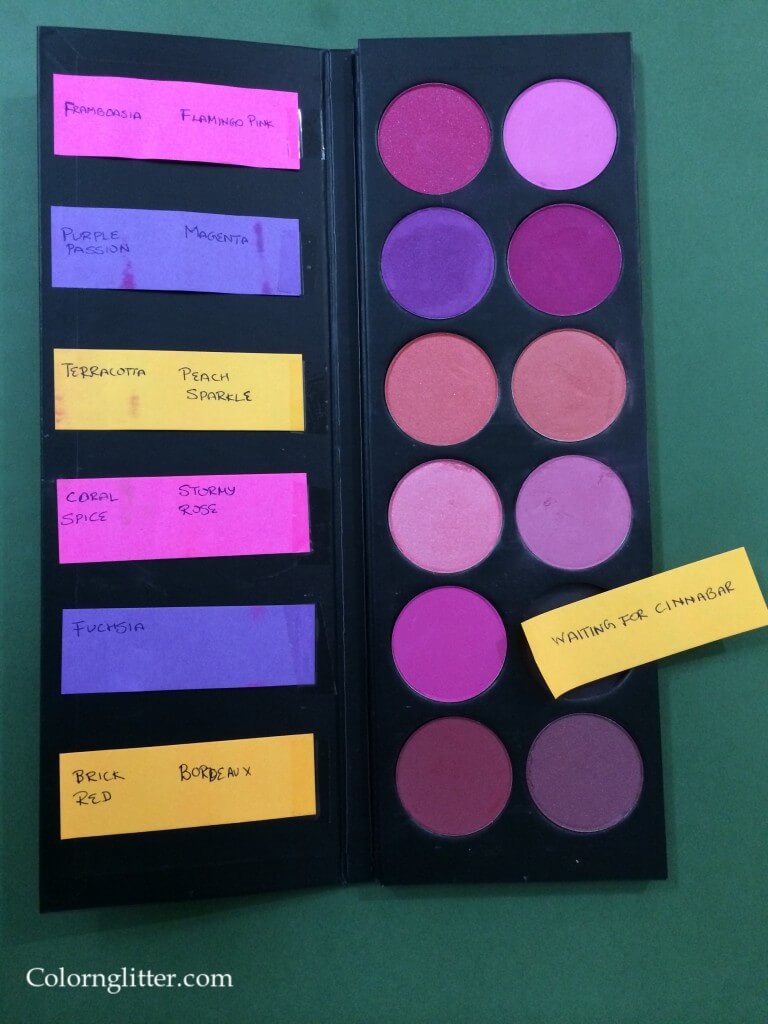 Here are swatches of the 11 shades I have: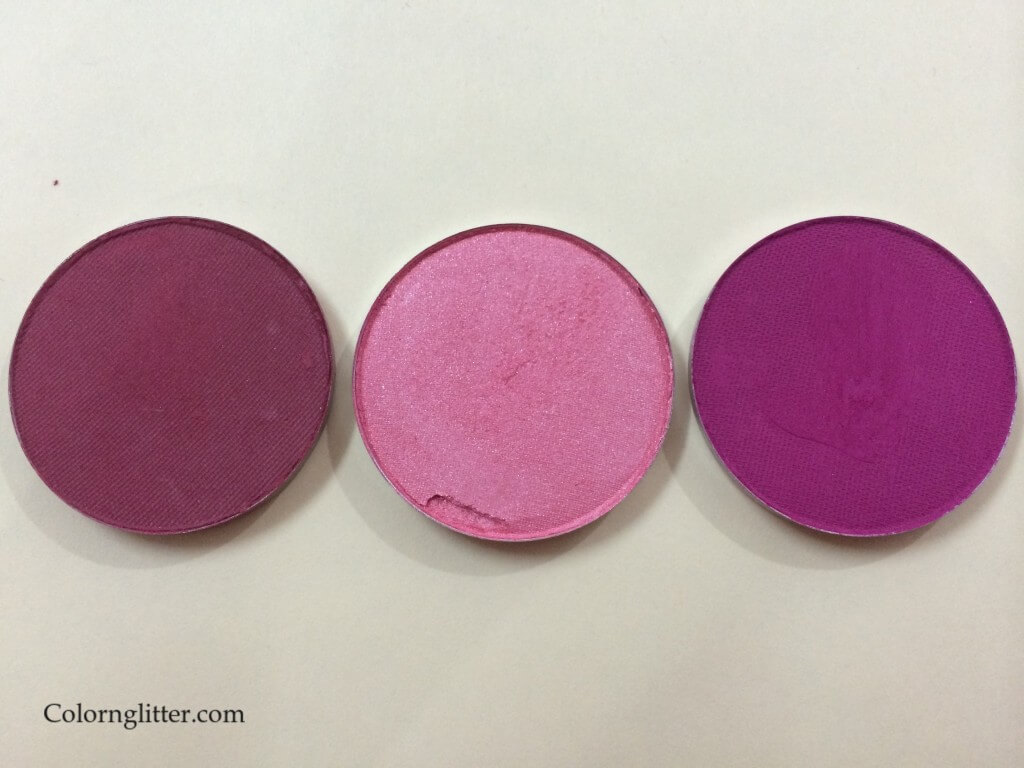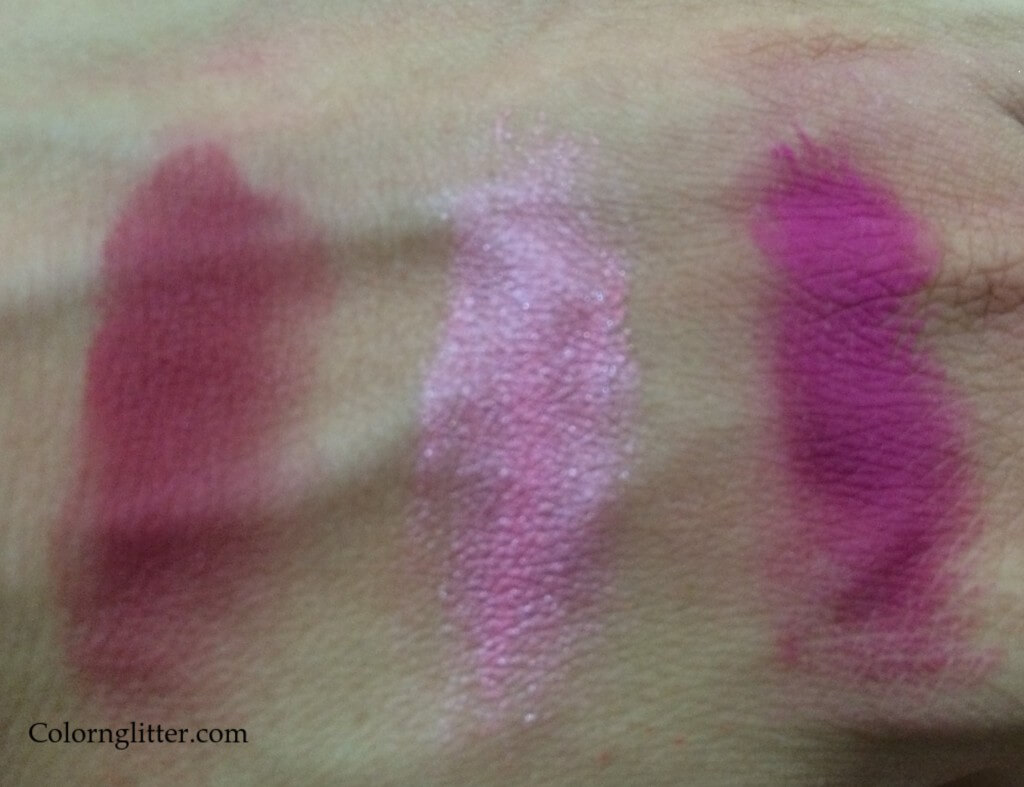 Brick Red is a muted wine red color. It has matte finish though in the pan it may look like it has shimmer but the shimmer doesn't show at all once it is applied onto the cheeks.
Coral Spice is a peachy pink blush with shimmer that gives a beautiful sheen when it is applied on the cheeks. It is like a blush and highlighter combined. This blush is very soft and crumbles, making it little tough to work with.
Magenta is what magenta should look like! It is smooth, easy to work with. It has a matte texture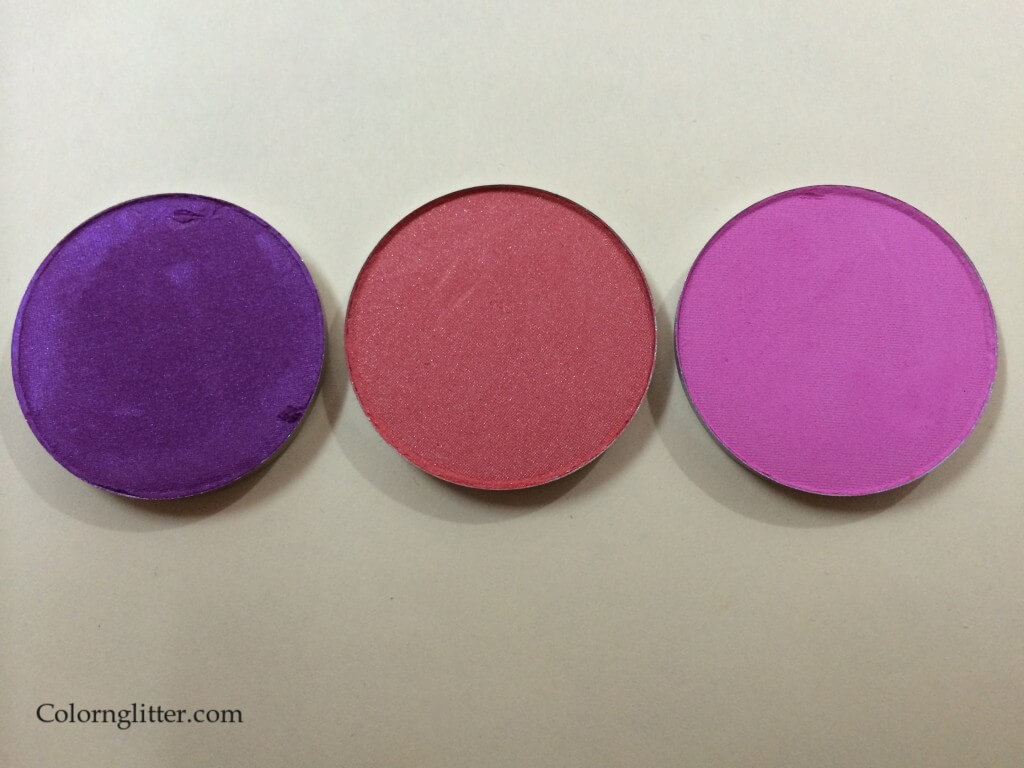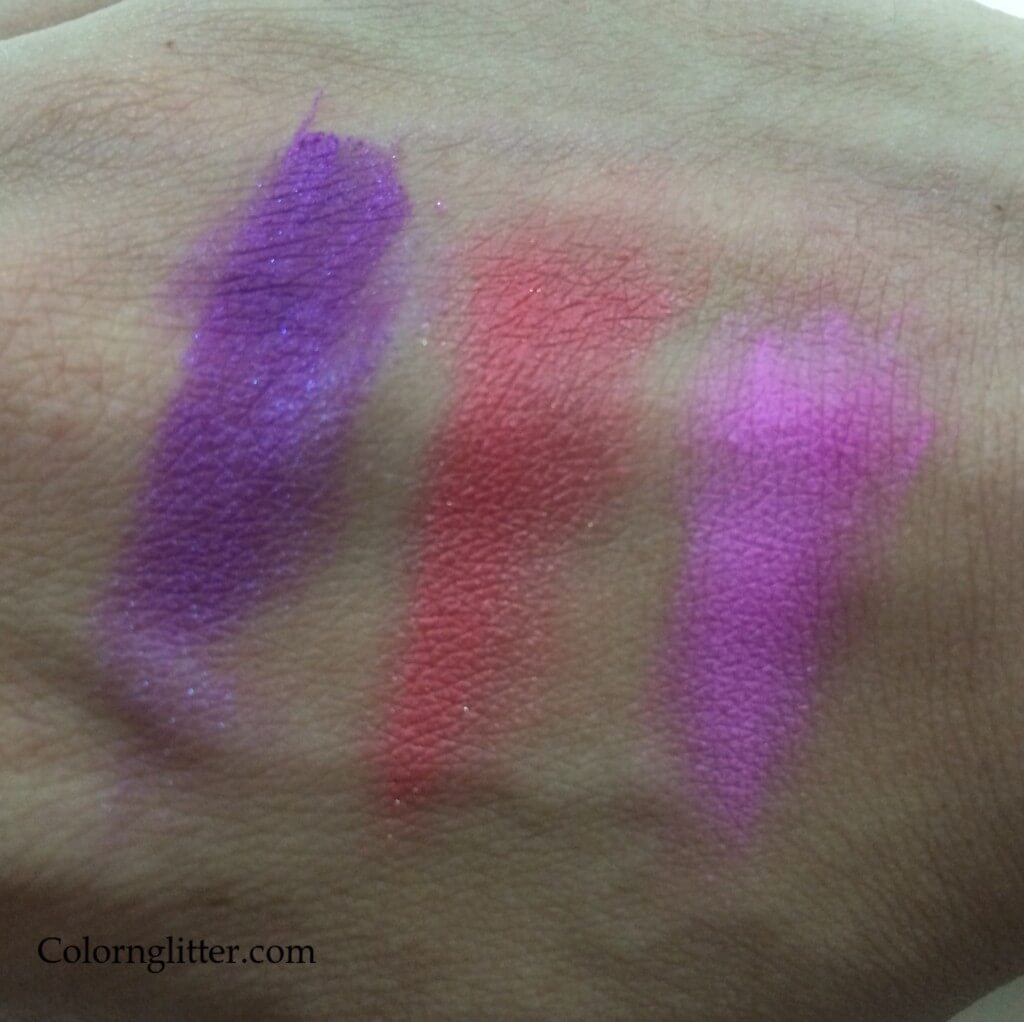 Purple Passion is a bright purple blush with beautiful blue shimmer! This blush is very soft but not as crumbly as Coral Spice.
Terracotta is a bright shimmery orange-melon mixed kind of a shade.
Flamingo Pink is a light blue based pink blush. It is bright, even though it's light (wow, that rhymes) . Beautiful color –very playful.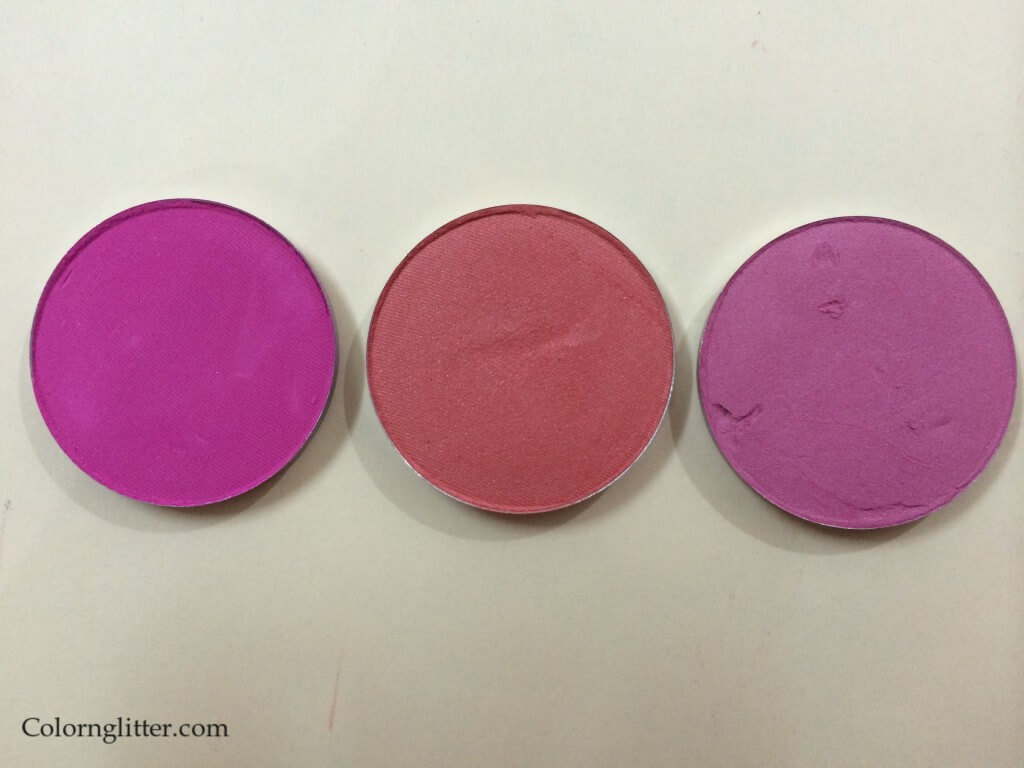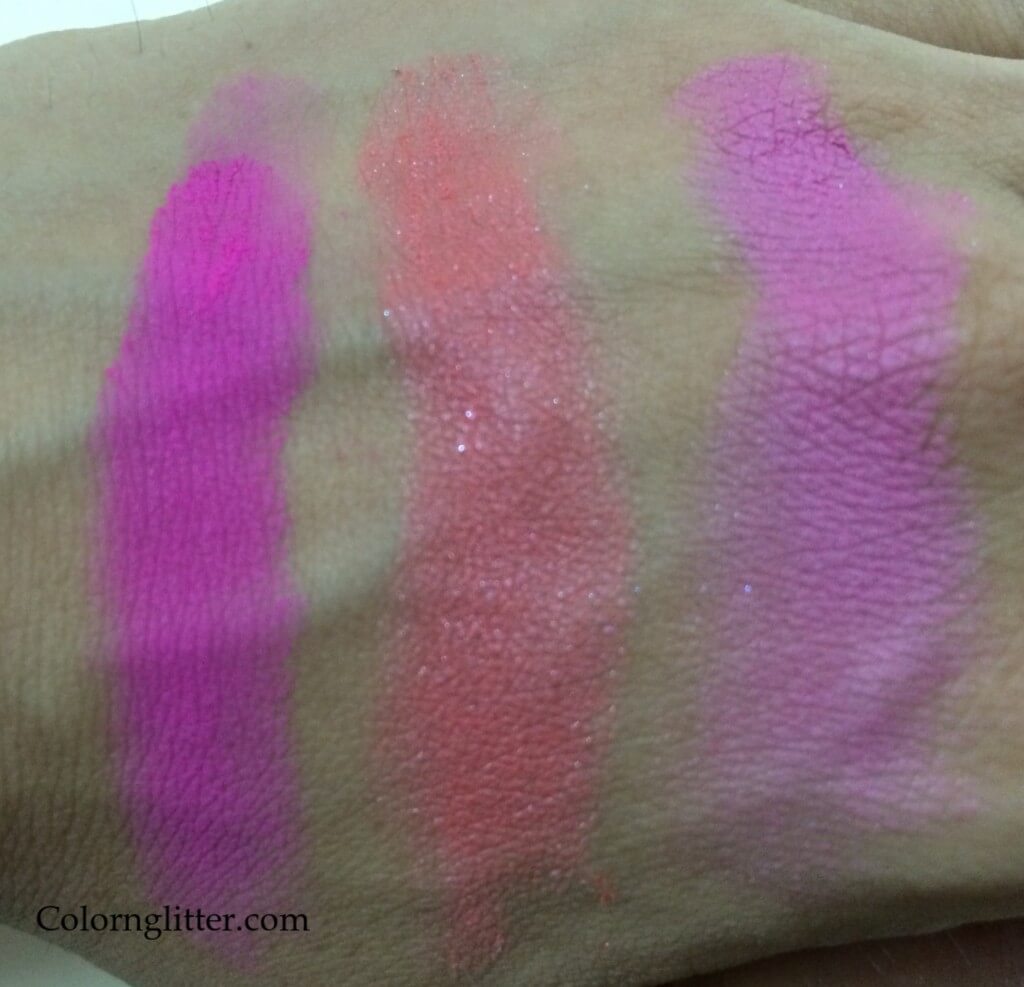 Fuschia is a bright hot pink matte blush. Very smooth and easy to blend.
Peach Sparkle is a coral blush with shimmer but the shimmer doesn't really show on the face. It just gives a nice sheen.
Stormy Rose is beautiful carnation pink blush.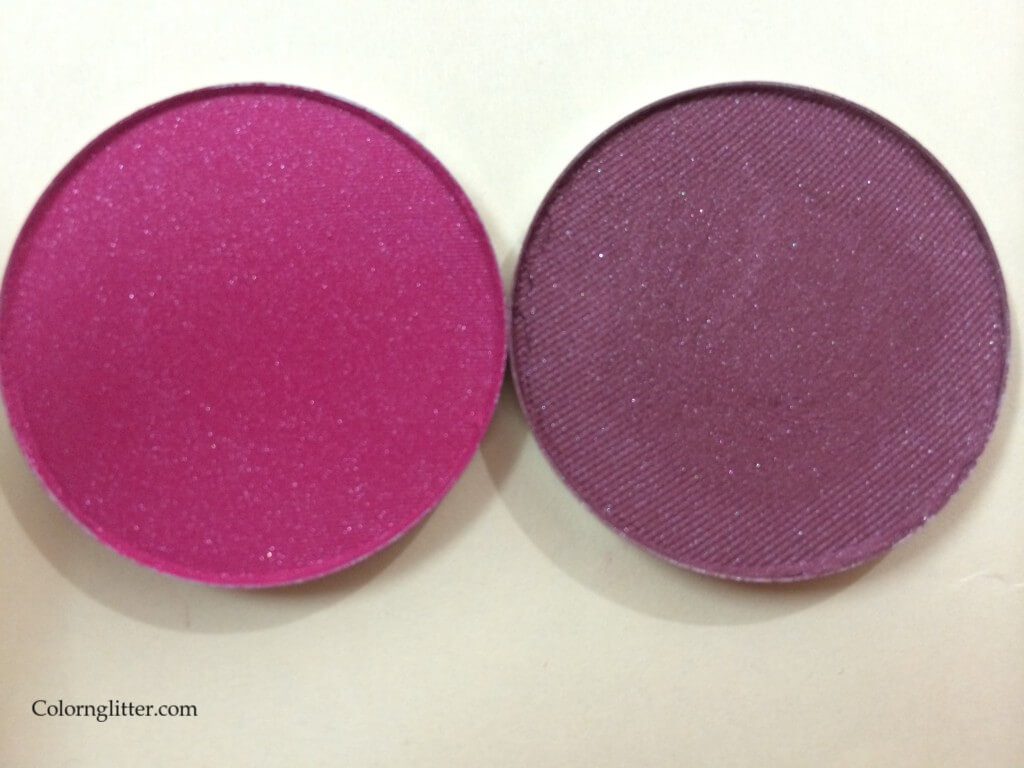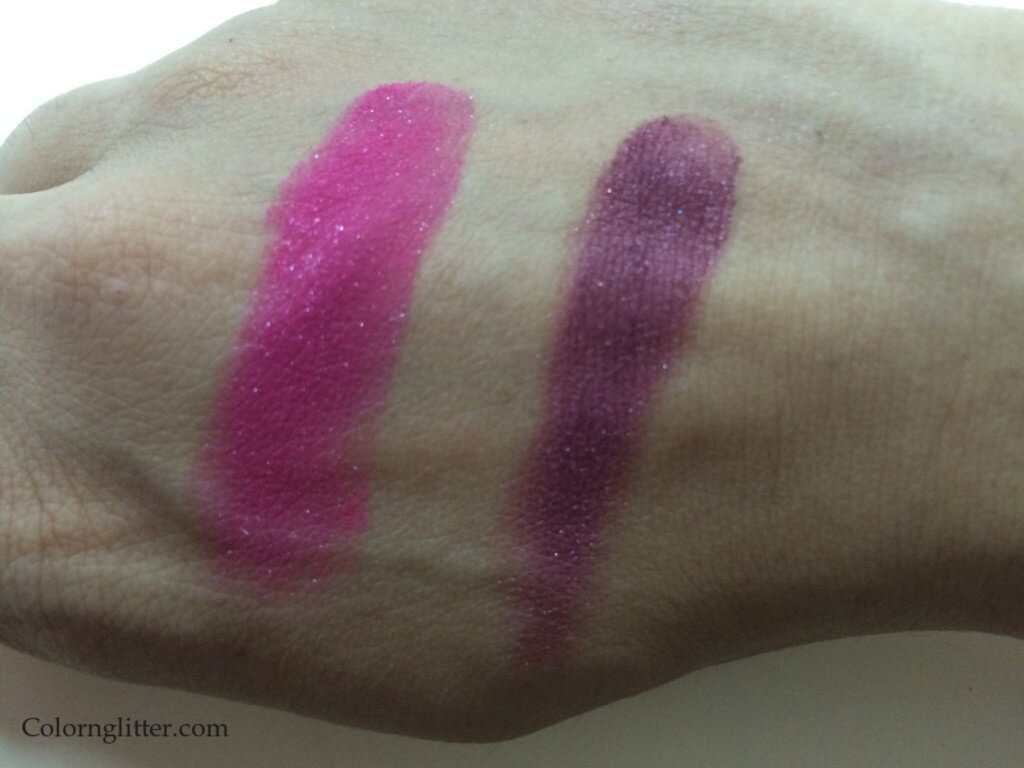 Framboesia is bright rich deep strawberry pink blush with sparkle. Very smooth and blendable.
Bordeaux is an intense burgundy color with sparkle. Silky smooth and easy to work with.
Overall I am extremely satisfied with these blushes. I love their range of colors too. All blush lovers should certainly try these. There are many more colors to choose from. There are shades that can be used for contouring and highlighting too. All these blushes are extremely pigmented so one has to proceed with caution and use a very light hand to avoid putting too much color on the cheeks.
Like I mentioned in the beginning of the post, these blushes are available via the Makeupmania website – http://www.makeupmania.com. Makeupmania ships internationally and shipping and handling charges for delivery to India are approximately ~$11.00.These blushes are also available at http://www.camerareadycosmetics.com and they ship internationally as well. UK customers can also source these via http://www.geniecosmetics.co.uk
Yays!
Super pigmented blushes that can double up as eye shadows or mixed with lip balms to give them a slight tint.
A wide range of colors to choose from.
Very reasonable cost.
Nays!
Some of these blushes are a bit crumbly and tough to work with but then…for the cost, this is something I can certainly live with.