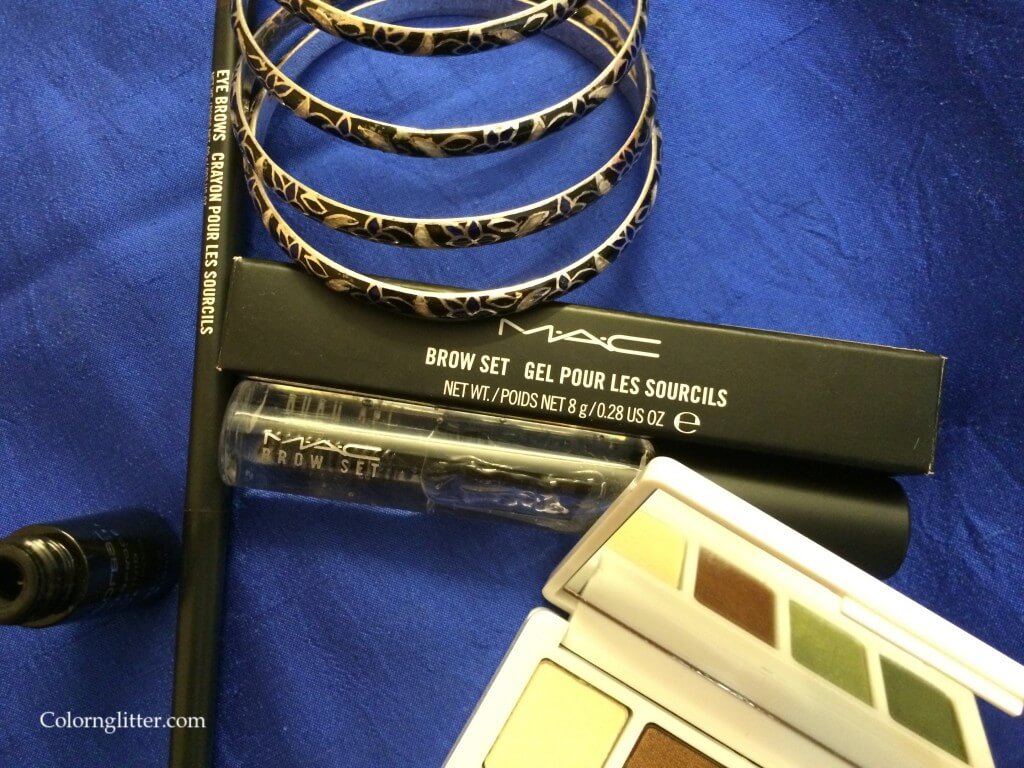 This brush-on gel is meant to keep eyebrows in shape. It also adds shine without causing any flaking, stiffening or discomfort. It can be used to style lashes as well. It is available in 4 shades, three out of which are tinted (Beguile, Girl Boy and Show-Off) and one is clear (it is called Clear). The one I am reviewing is Clear.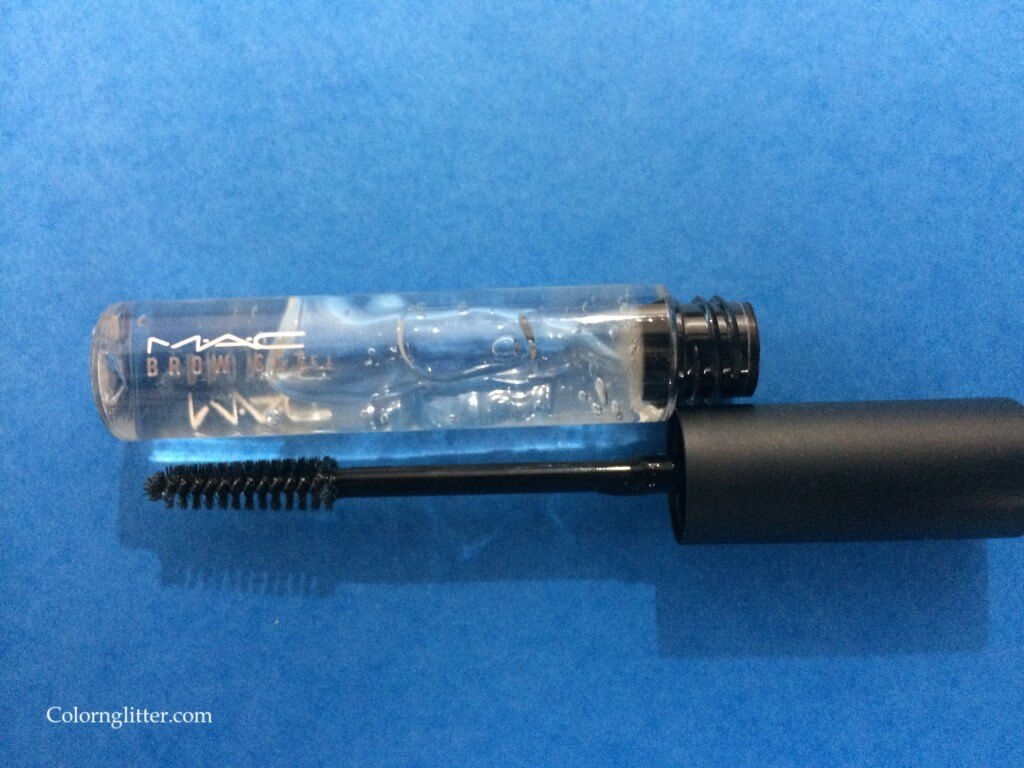 This is one of the few products I have repurchased because I really like it. It does a great job of keeping the brows in shape and gives the face a clean and well-groomed look. I was told by the makeup artist at MAC that the gel needs to be applied after filling in the brows so that is exactly what I follow. It keeps a hold on the brows all day (8 hours or so). I didn't like it when I used to look at the mirror and catch a glimpse of my unruly brows – always a couple of strands pointing in random directions untidily so I really needed something like this.
No one will be able to tell that you have this gel on your brows! I also like the fact that I can use this gel on my lashes as a clear macara on days when I am going for a no makeup look and don't want to wear a black or brown mascara.
I pair this with MAC's eyebrow pencil called Stud which is a shade of deep brown.
I bought this from the MAC counter for Rs1100 (for 8gms of product). It is available via the official MAC website http://www.maccosmetics.com for $16.00. For UK customers, it is available via http://www.maccosmetics.co.uk for £13.00. http://shop.nordstrom.com also has this product available and deliver internationally.
Yays!
I like the fact that this comes in a clear tube. I can always see how much of product remains so that I have an idea about whether its time to restock or not.
The product doubles up as a clear mascara too!
Dries quickly.
Doesn't feel uncomfortable – doesn't leave any residue, no flaking.
Holds the brows all day.
The wand in the tube is of great quality! Easy to use and sturdy.
Nays!
I think the product is overpriced. Also, once you open the tube, it can be used for 6 months only.
Are there any brow gels that you'd like to recommend?