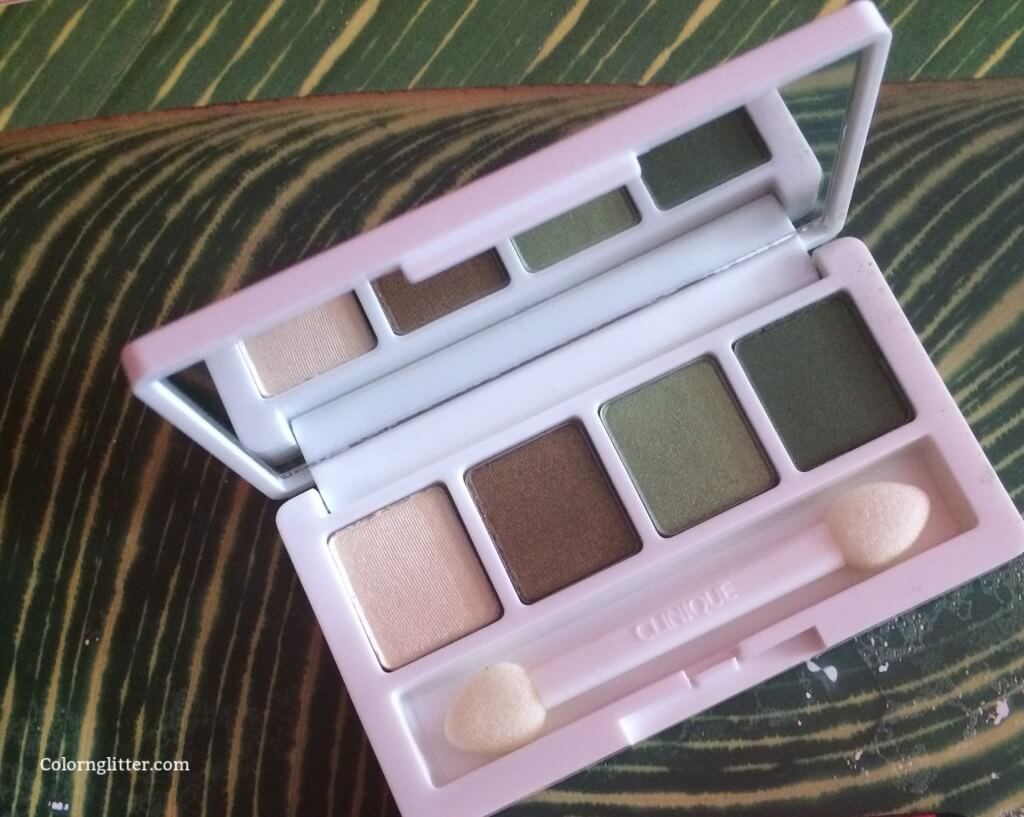 "All About Shadow" range of eyeshadows from Clinique promise long wear time and resistance to creasing and fading. I had never tried Clinique eyeshadows but I got my hands on one of these quads that Clinique gives out as gifts with purchase. This quad contains an assortment of shadows from their quads, duos and singles.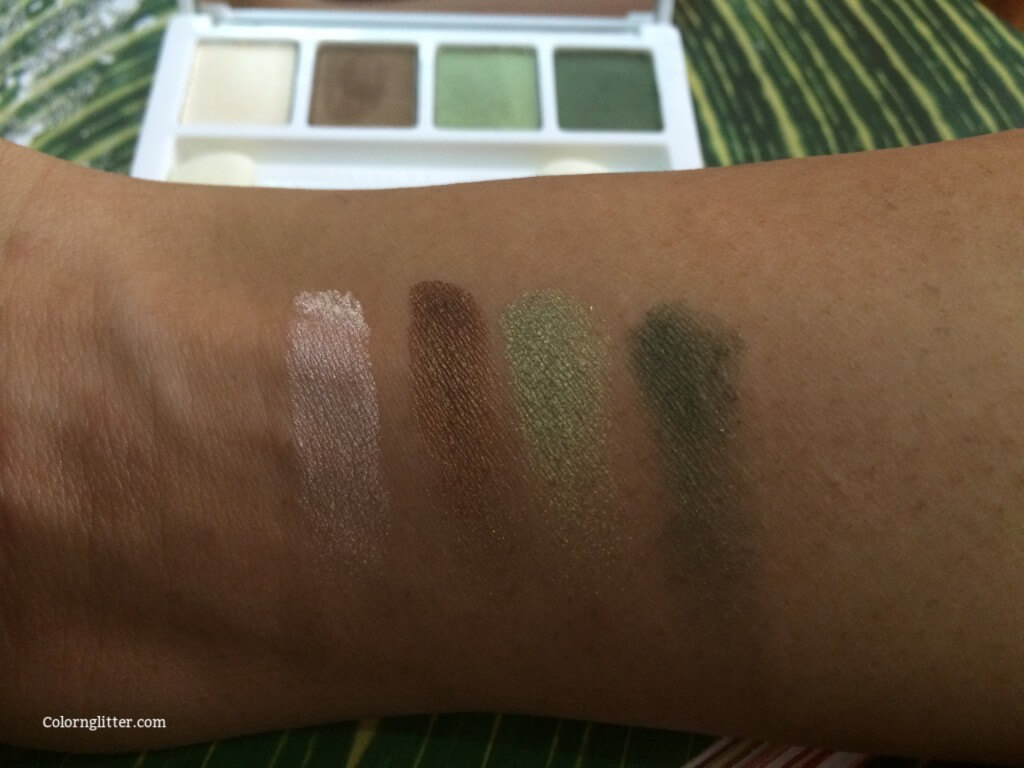 The deep green shadow is from their "On Safari" Quad, the lighter green is from their range of singles. It is called Lemongrass. The remaining two shades are from their range of Duos – this duo is "Buttered Toast".
I wasn't impressed with the colors when I first saw them in the quad but I've changed my opinion after swatching them.
All the 4 eyeshadows were extremely soft, blendable and pigmented. I've used a single swipe for the swatches. I didn't use the primer and yet they lasted all day.
The deep green eyeshadow is an olive green kind of shade with very little shimmer. The "Buttered Toast" duo has a beautiful shimmery golden brown eyeshadow along with a shimmery cream colored highlighter. "Lemongrass" is a shimmery pale green eyeshadow. I think it will look great on blue eyes.
I now feel I should have tried Clinique eyeshadows much earlier. I will definitely get some now. The texture is great, the application is smooth and I checked out the entire range on the Clinique website – the colors are so wearable for work. These eyeshadows are available as Singles, Duos and Quads. The packaging is sleek and travel friendly. So, if you are looking for a useful set of wearable high quality eyeshadows that you will actually use daily – take a look at these.
In India, these quads are available online via Strawberrynet for Rs2294. The website says that "All About Shadow" duos will also be available soon for Rs1705. The singles are available for Rs1240. In the US, the quads are priced at $28.00, duos at $20.00 and singles at $16.00. They are available online via the official Clinique website. In UK, the quads are priced at £28.00, duos at £20.00 and singles at £16.00. They are available online via the Clinique UK website.
Yays!
Excellent quality – these eyeshadows are buttery and blendable. They last all day.
The quads, duos and singles have a good selection of wearable colors that you will actually be able to use.
Nays!