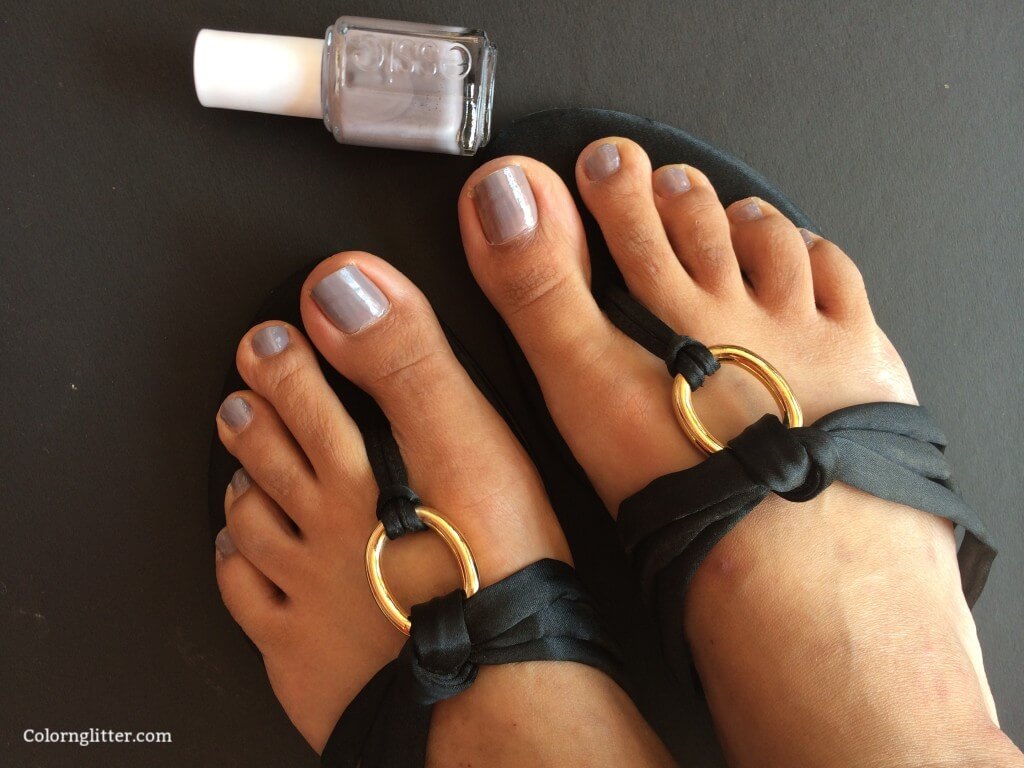 Essie describes Chinchilly as "jet set cool. a sleek granite gray polish that positively radiates urban chic and subtle sophistication. this luxe of lacquers goes with everything". This is an award winning nail color from Essie.
Chinchilly is a very pretty and unique cool toned misty grey nail polish. It has a slight blue tint to it. This nail polish is classy and work appropriate yet edgy. There are many grey nail polishes but most of them are much deeper and have a hint of green in them. Those greys are pretty too, but I somehow love this subtle light grey. I love this for my pedicure but I'm sure a manicure with Chinchilly would look great too!
The formula is hassle free. The consistency is thin. There is no streaking. I got opaque coverage in two coats. The polish dries quickly.
Overall, I am very happy with this nail polish! Its supposed to be a fall nail polish but I'd love wearing it any time of the year.
Chinchilly is available online via Junglee for Rs 840. Customers in the US can buy this directly from the Essie website for $8.50. UK customers can buy this product via Amazon UK for £7.72
Yays!
Very unique and beautiful gray nail polish.
Work appropriate.
The formula is extremely easy to work with.
Nays!.
Essie nail polishes are sold at much higher prices in India. Hope that gets fixed soon.