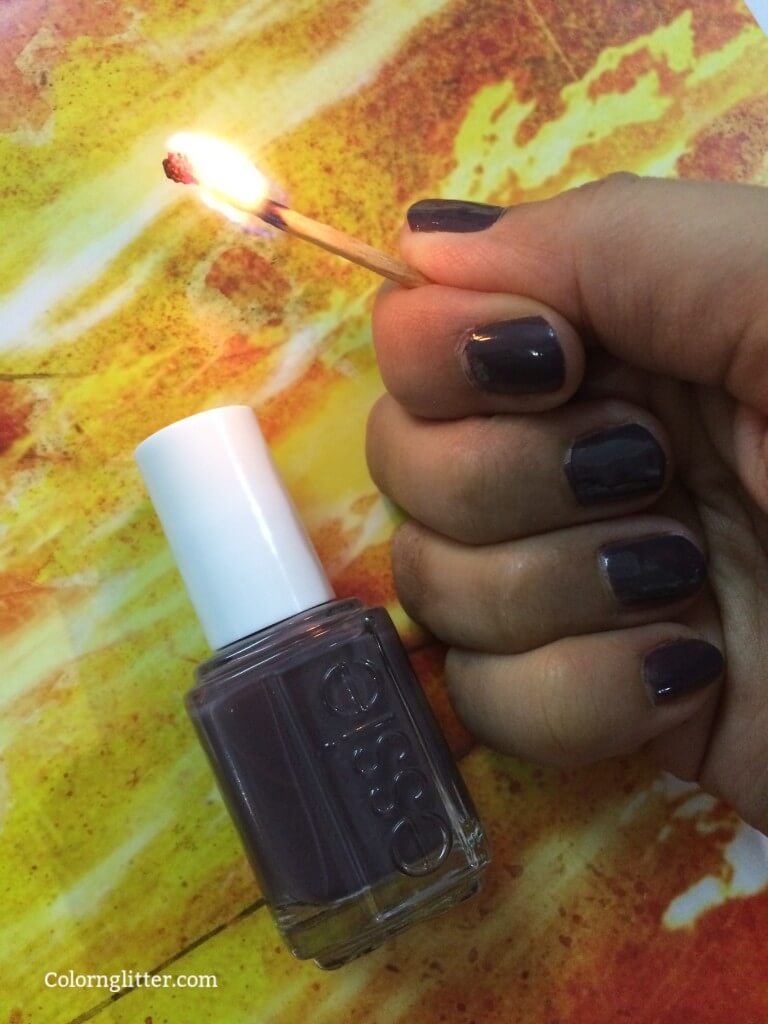 Essie describes Smokin' Hot as "a stone-cold fox gray that burns hotter than any flame". The Essie website also mentions that Smokin' Hot is a runaway runway hit that claims cult status with nail pros and beauty editors worldwide.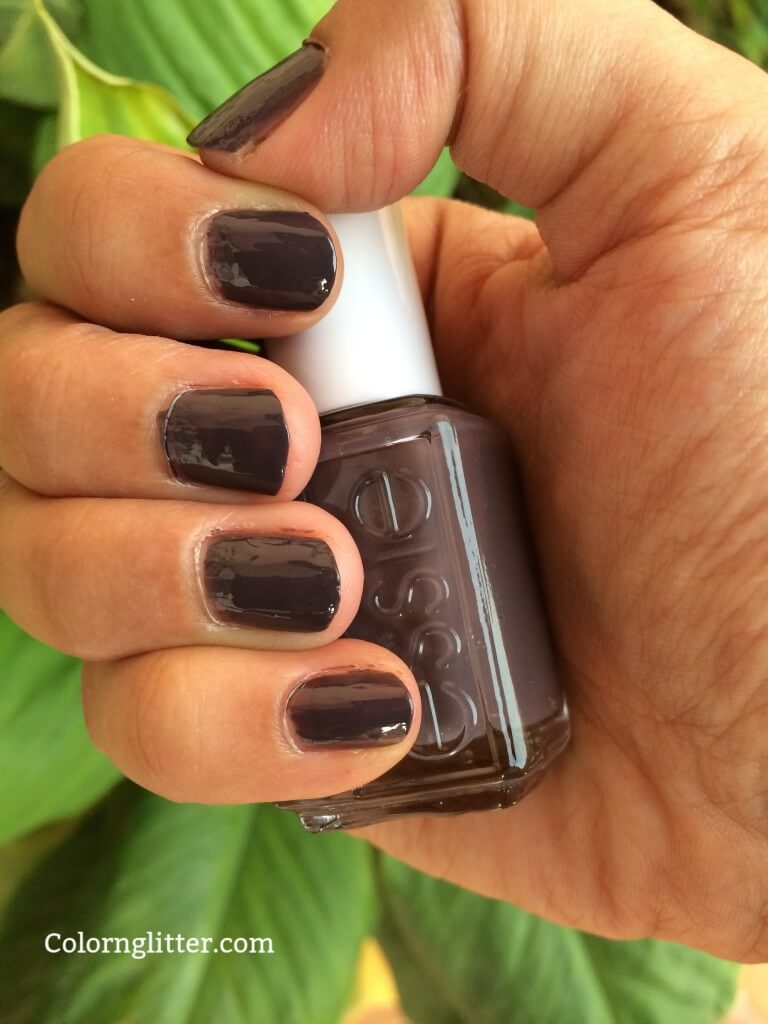 Smokin' Hot is a intense dark gray mixed with deep purple. It looks more purple in the bottle than on the nails.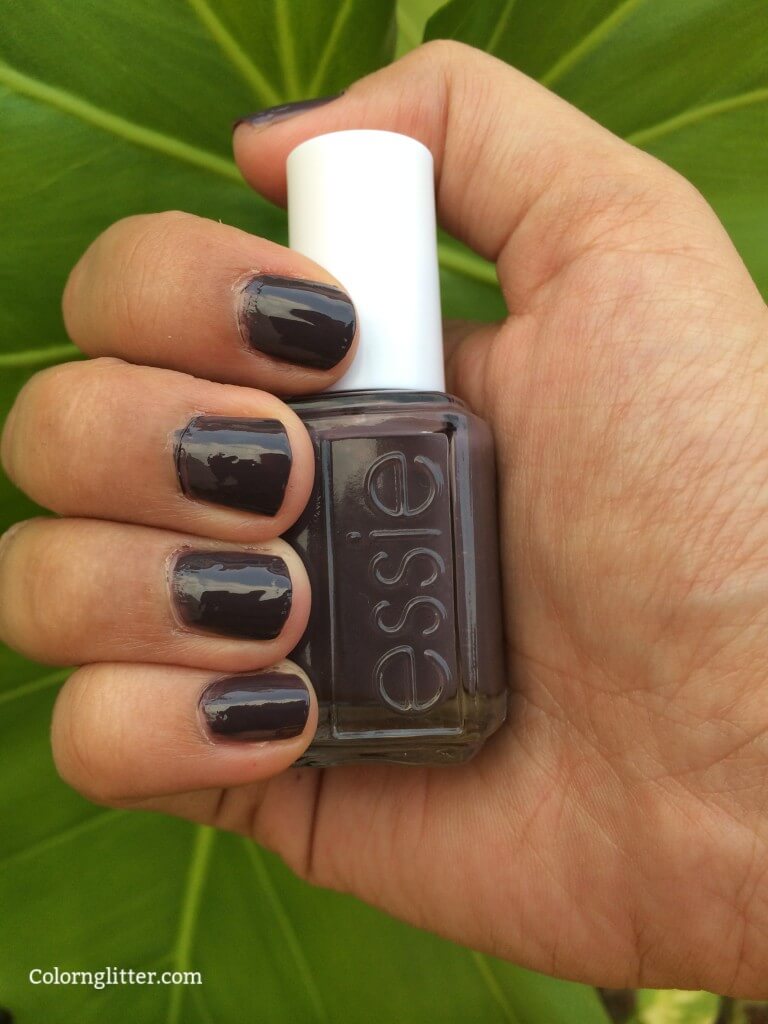 Nail polish lovers who like modern and edgy unconventional neutrals will appreciate this shade. This is also a good color for those who want to branch out to shades other than reds, pinks, plums or purples.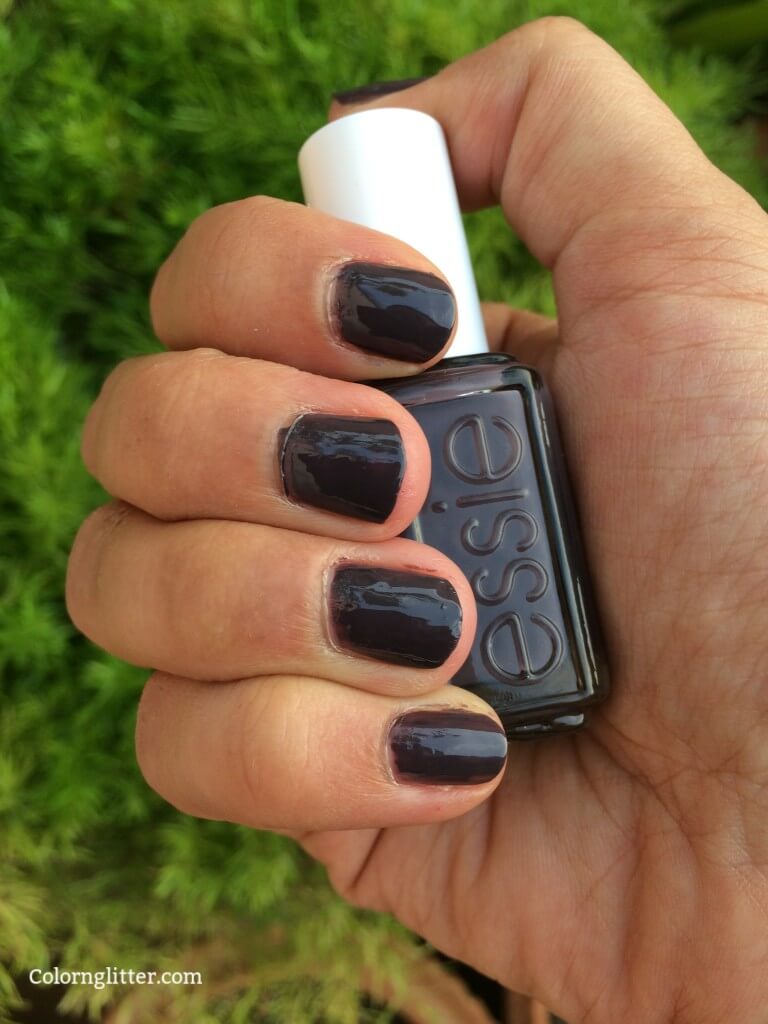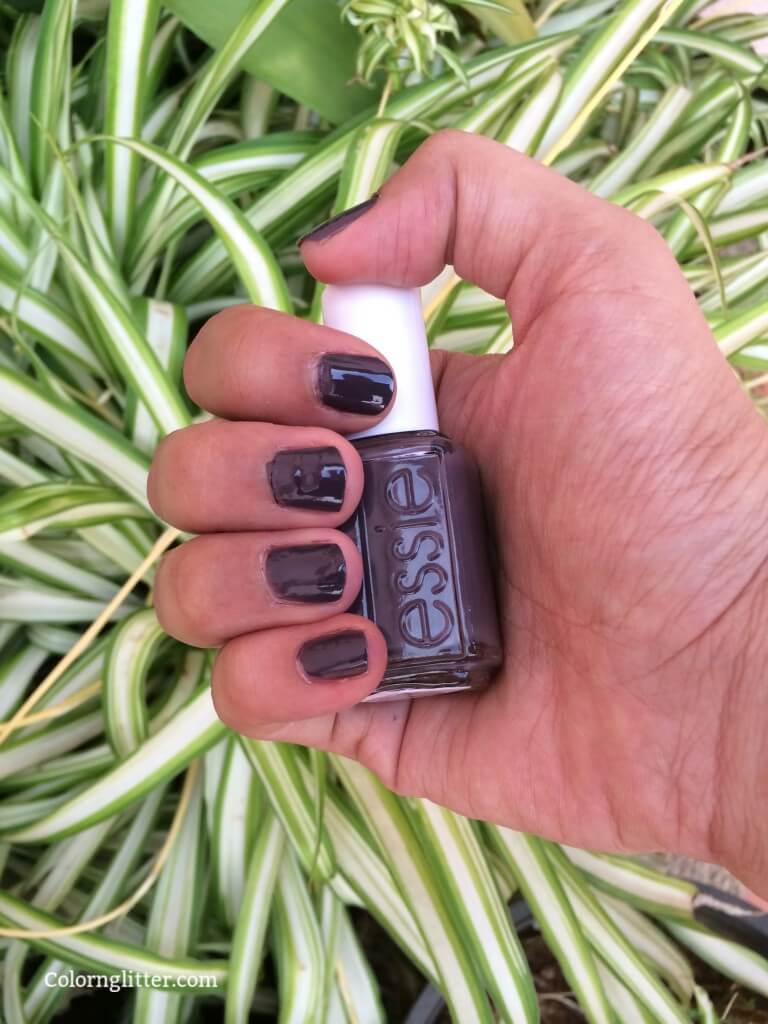 The finish is awesome – beautiful and glossy! It's a great color for autumn and winter.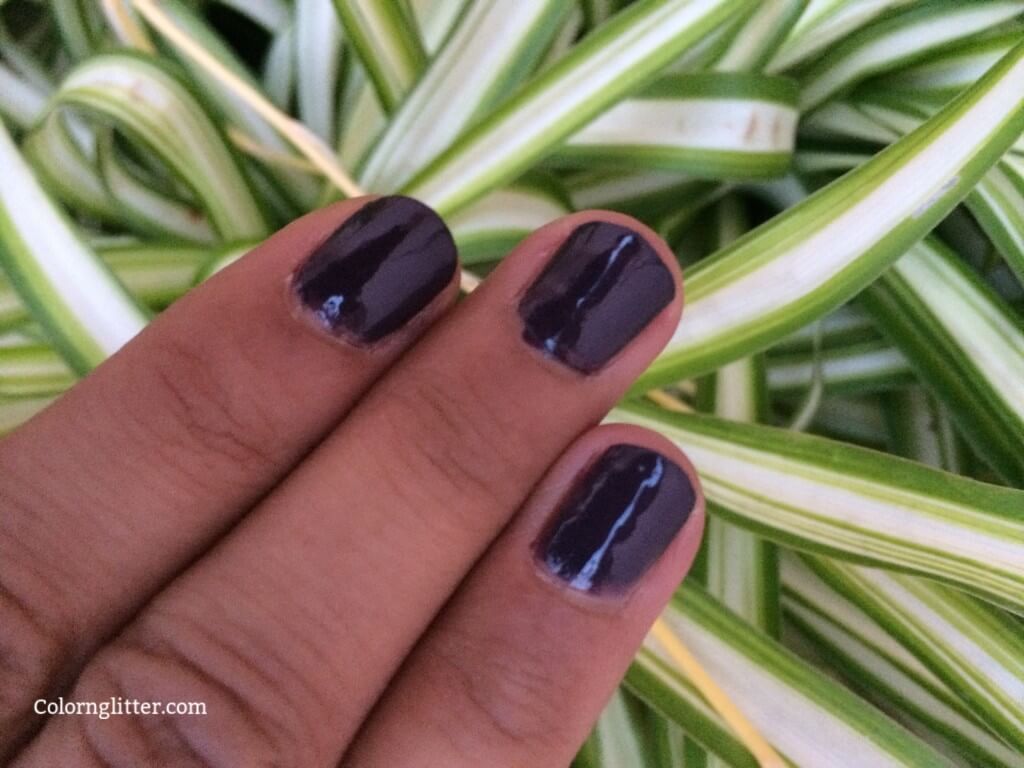 The formula is easy to work with. The polish is thin and spreads easily. I got opaque coverage in 2 coats. Essie brushes are thinner and I usually have a tough time covering the width of my nail. Sometimes I end up ruining the finish because of the brush being too thin. In this case, the brush fanned out well so I didn't run into any problems.
Smokin' Hot is available to Indian customers via Elitify for Rs 890! It is also available via Bodypixels but the price is higher – Rs 1550. US customers can buy this product via the Essie website for $8.50. UK customers can buy this product via Amazon for £7.23.
Yays!
A smooth purplish gray.
Perfect nail polish for Autumn and Winter
Beautiful glossy crème finish.
The application was fuss free.
DBP, Toluene And Formaldehyde Free.
Excellent quality
Nays!
Availability for Indian customers – Essie Nail polishes are available online for a much higher price compared to the original. But I am glad Smokin' Hot is actually available for under Rs 1000 in India. That's a better price compared to some of the other shades that are priced as high as Rs 2170.