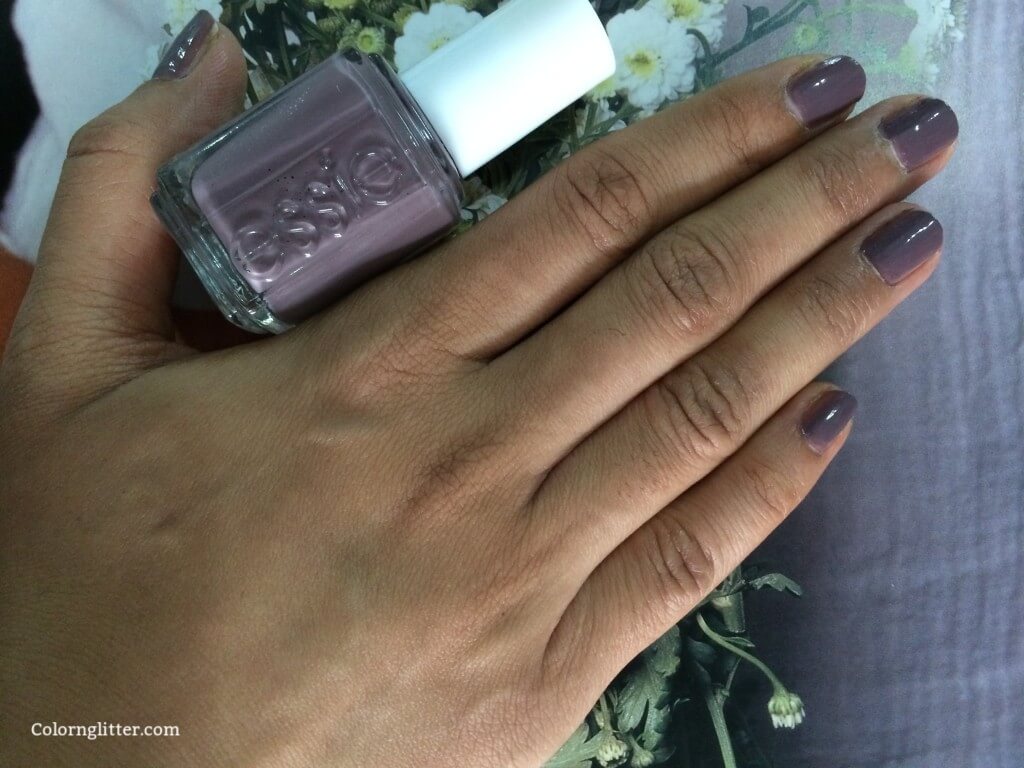 Essie describes Merino Cool as a sensuous autumn mulberry nail polish. Sounds beautiful isn't it? Merino Cool is indeed a very beautiful and interesting greyish purple nail polish with a hint of brown. The grey gets muted because of the purple cast. It is one of the originals among unconventional edgy neutrals. It's a great color for autumn/fall and winter.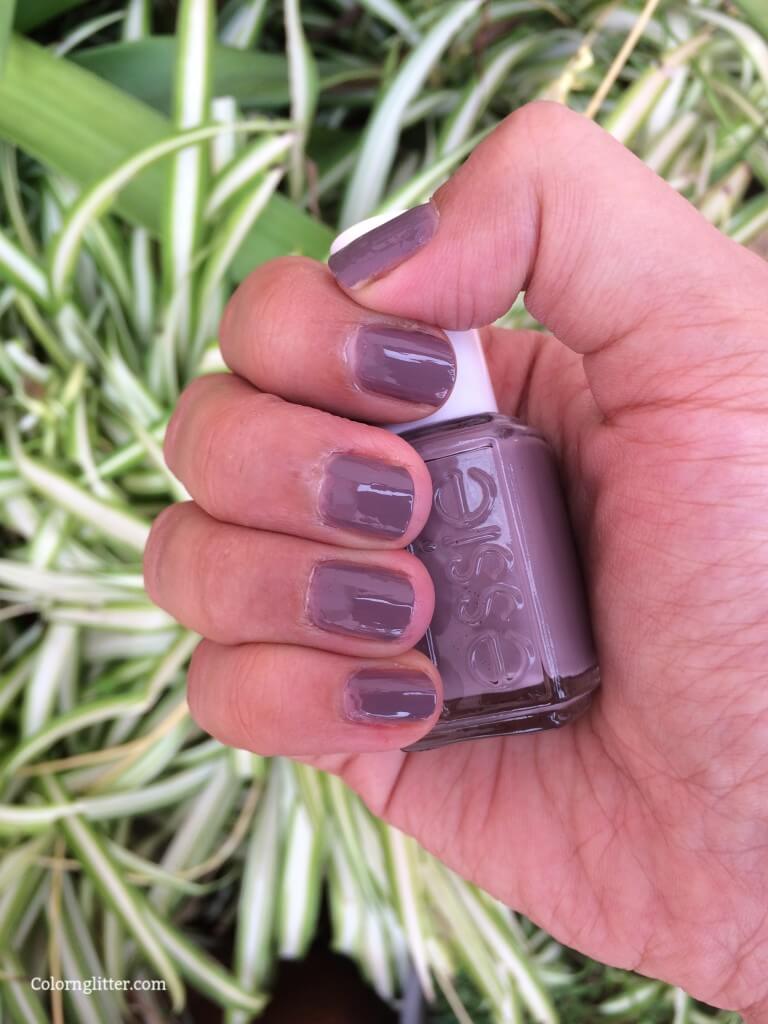 The formula is great. It applies flawlessly without much hard work. Three thin coats work best. It has an amazing glossy finish. You don't need a top coat with this one.
Overall, a beautiful neutral nail polish for autumn/winter! Loved the color as well as the formula.
Indian customers can buy this online via Junglee for Rs 929. Customers in the US can buy it directly form the Essie website for $8.50. Customers is the UK can buy it from Amazon UK for £5.49.
Yays!
Beautiful neutral nail polish for autumn/winter.
Fuss free flawless application.
Glossy finish.
DBP, Toluene And Formaldehyde Free.
Nays!
Availability for Indian customers – these polishes are available online for a much higher price compared to the original. But I am glad these days I see lot of shades available for under Rs 1000 in India. That's a better price compared earlier days when most of the shades were priced over Rs 2000.