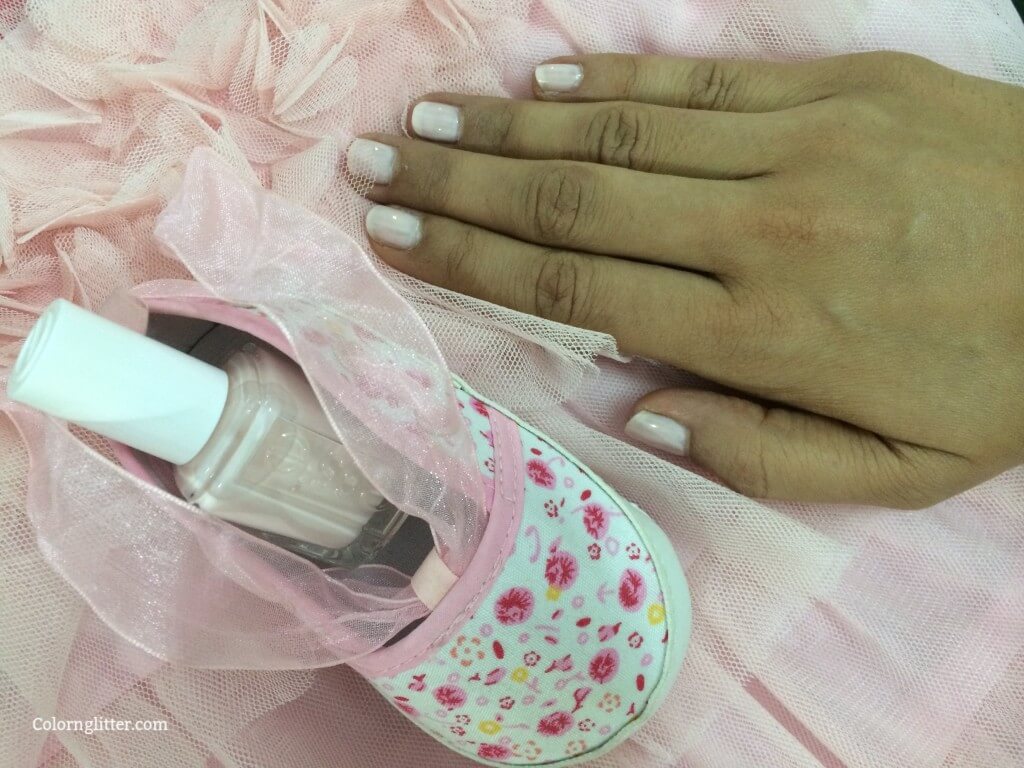 Per the Essie website, Ballet Slippers is one of their award winning, best selling classic pale pink nail polishes.
Essie describes "Ballet Slippers" as a pale pink nail polish with sheer finish. That's exactly what it is! The color is beautiful, looks very sophisticated and chic on the nails.
The formula is tough to work with. It is streaky. If you have uneven nails, then things get worse. The thin Essie brush only adds to the problem. I had to do all my nails twice because it isn't easy to get this nail polish to look good. The trick is to go slow and paint very thin layers. I usually need 3 to 4 layers. A base coat will certainly help those who have uneven nails.
While working with this nail polish, I was thinking, how on earth could this be an award winning, best selling nail polish? After, I was done and I saw my nails, I really liked the color and the finish. It looked very classy. That's what makes this a winner even though the formula is awful. I like wearing this polish when I want a break from bright colors.
I wanted to call out two aspects of this color. First – It makes my skin tone look a shade or two darker. Second – It draws attention to any imperfections like pigmentation around the nail beds. This color looks best if your nails and hands are in top condition.
Ballet Slippers is available online to Indian customers via Junglee for Rs 892. Customers in the US can buy Ballet Slippers directly from the Essie website for $8.50. UK customers can buy this product via Amazon UK for £7.26.
Yays!
Very pretty! Classic pale pink nail polish.
Looks very chic and sophisticated.
DBP, Toluene And Formaldehyde Free. I have very sensitive nails and most nail polishes irritate my skin but Essie never irritates my skin.
Nays!
Formula is streaky. If you're not patient, you may end up with bald stripes on what you thought were painted nails.
Availability for Indian customers – these polishes are available online for a much higher price compared to the original. But I am glad these days I see lot of shades available for under Rs 1000 in India. That's a better price compared to earlier days when most of the shades were priced over Rs 2000.