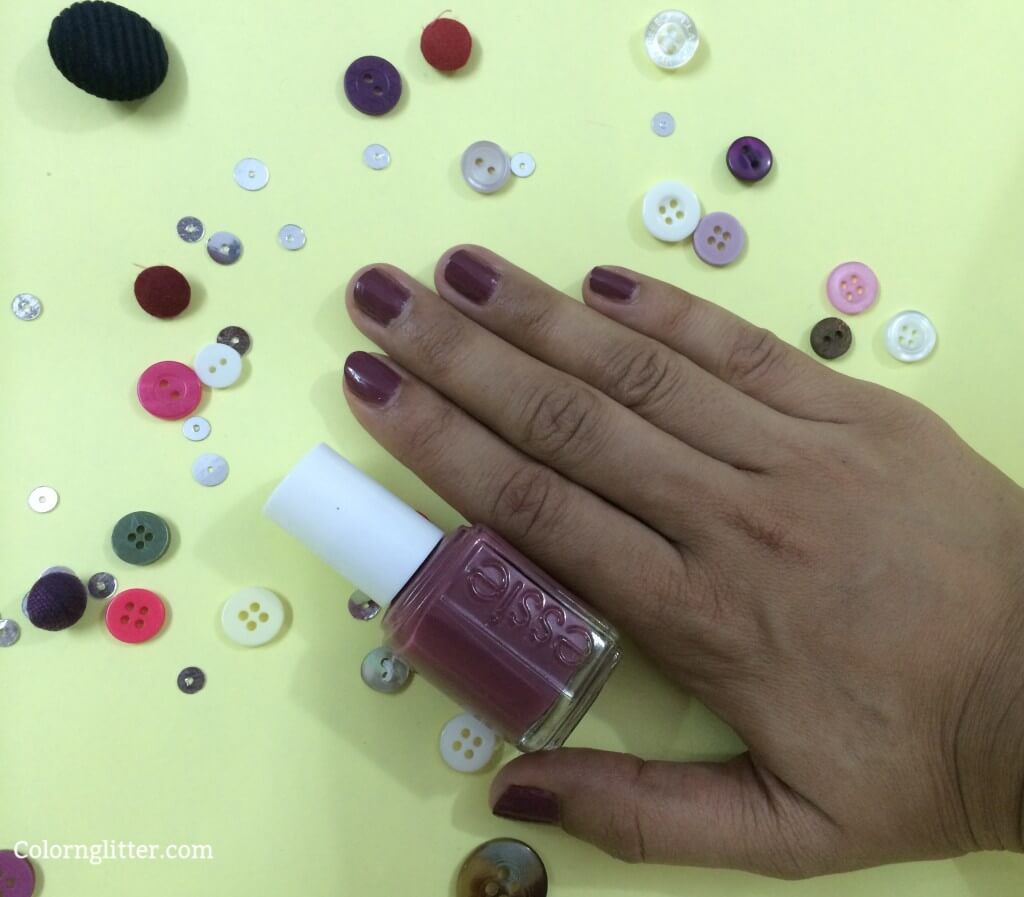 I love wearing Essie Angora Cardi during autumn/fall and winter. Essie describes this shade as a creamy deep, dusty rose. I'd say it's a plummy mauve with a very slight hint of brown. Its an interesting color – it assumes different hues based on the lighting. It looks more brownish indoors in artificial lighting, while it looks like a dusty plummy rose pink nail polish outdoors in natural light. I love the color. It is office appropriate. Doesn't really clash with the color of most of the outfits or footwear. It is like the deeper neutral colors one would want to wear in autumn/fall and winter.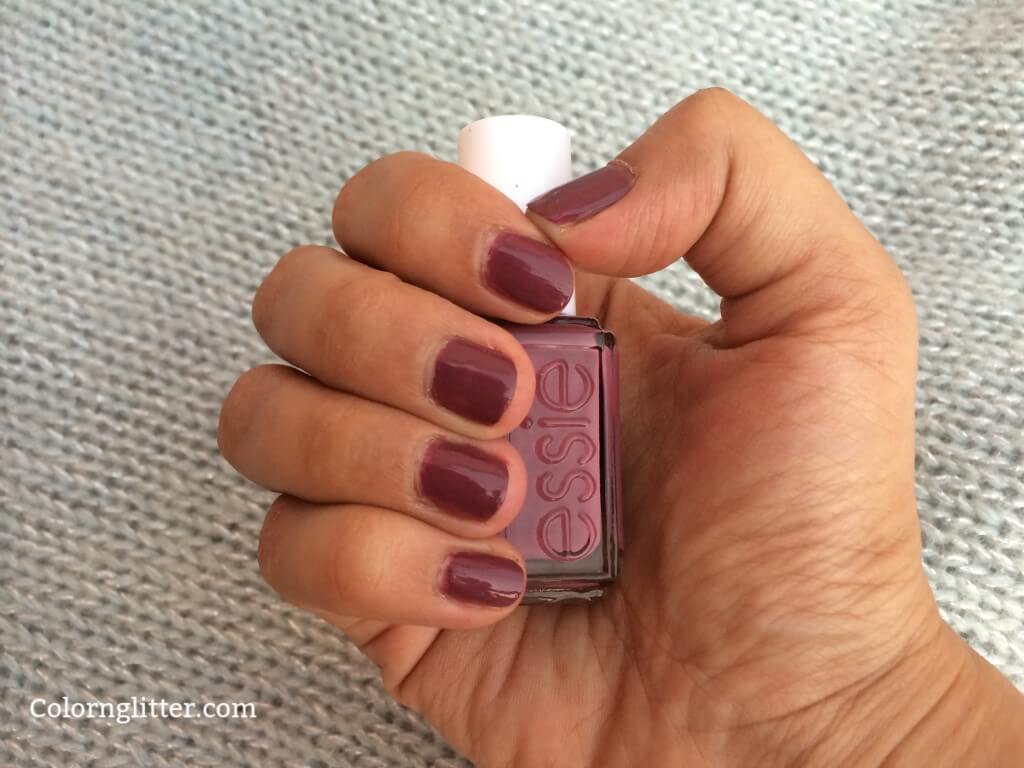 The formula is strictly okay. It is somewhat gloopy and the thin brush only adds to the problem. Because it dries quickly, if one isn't quick with the application, the finish gets ruined. You get nearly opaque coverage with a single coat. It is best to use a light hand and work patiently with this polish. Two thins coats will work best. The finish is glossy. Looks great even without a top coat.
Overall, I love the color but the formula could have been better.
Indian customers can buy Angora Cardi online via Elitify for Rs890. It is also available via Junglee for Rs 926. US customers can buy Angora Cardi directly from the Essie website for $8.50. UK customers can buy this via Boots for £7.99 or from Amazon UK for £6.92
Yays!
Beautiful color. Suitable for Autumn/Fall and Winter.
Work appropriate.
DBP, Toluene And Formaldehyde Free.
Nays!
The formula is a bit thick and gloopy which makes it tough to work with the thin Essie brush.
Availability for Indian customers – these polishes are available online for a much higher price compared to the original. But I am glad these days I see lot of shades available for under Rs 1000 in India. That's a better price compared to earlier days when most of the shades were priced over Rs 2000.