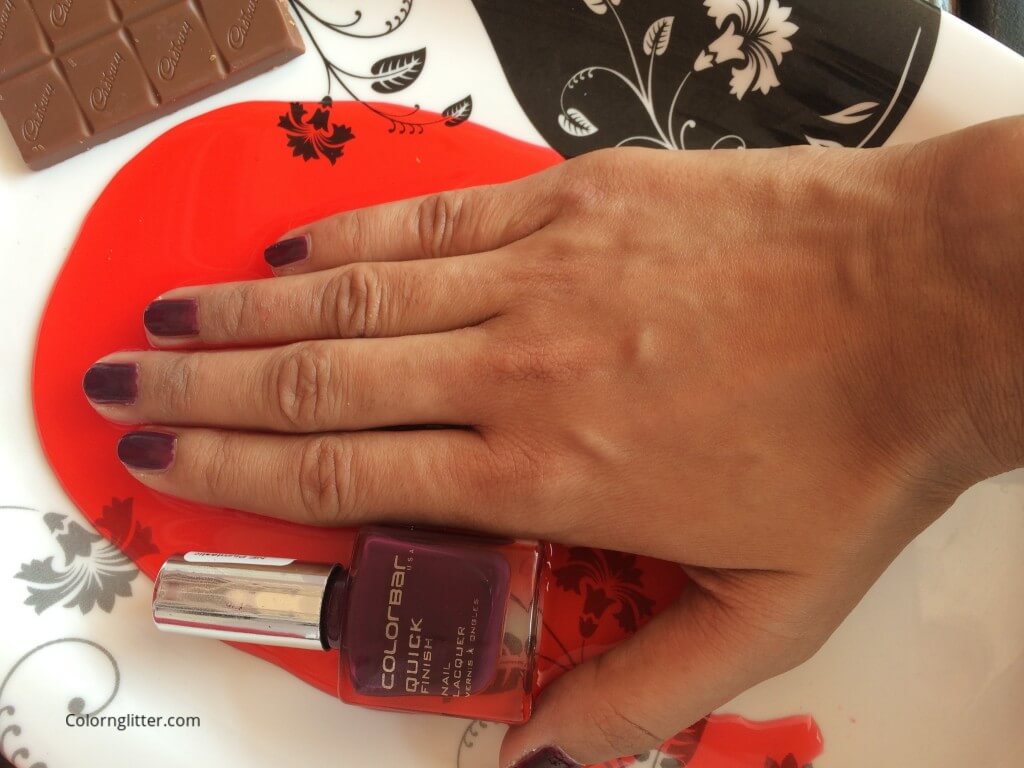 I had bought this beautiful deep wine colored nail polish earlier this year but didn't wear it because I wanted to save it for autumn and winter. So I'm glad I am finally wearing it today. I'd love to wear deep berry and plum lipsticks while Plumtastic is on my nails. Deep berry, plum, wine and reds are few shades where the concept of "matching lips and fingertips" actually works quite well.
Plumtastic has a thick consistency so the application isn't all that easy. It is a two coater provided you get two even coats. Be prepared to get nearly opaque coverage with the first coat itself. The second coat will cover any patches left after the first coat is done. I have uneven nails so I had a tough time getting even coverage. I was also trying to aim at two thin coats but that didn't work because the polish is thick and it dries pretty quickly. I used a top coat, because I am addicted to Inglot Top Coat Gel Effect but you can skip a top coat. This polish has a nice glossy crème finish
Plumtastic is available online via the Colorbar website for Rs 210. I don't think Colorbar ships internationally. But here are some similar shades.
Covergirl Stay Brilliant Nail Gloss in the shade Wine Stain.
Rimmel London I Love Lasting Finish in the shade Wine Not
Revlon's Devil's Lure
Yays!
Beautiful Wine Colored Nail Polish that's perfect for Fall and Winter.
Dries pretty quickly!
Its got a nice glossy crème finish.
Nays!
I wish the consistency of the polish was slightly better – I would have preferred it to be a bit thinner. That said, it is not a polish you can't work with. Its just that the application would have been a breeze, had it been thinner