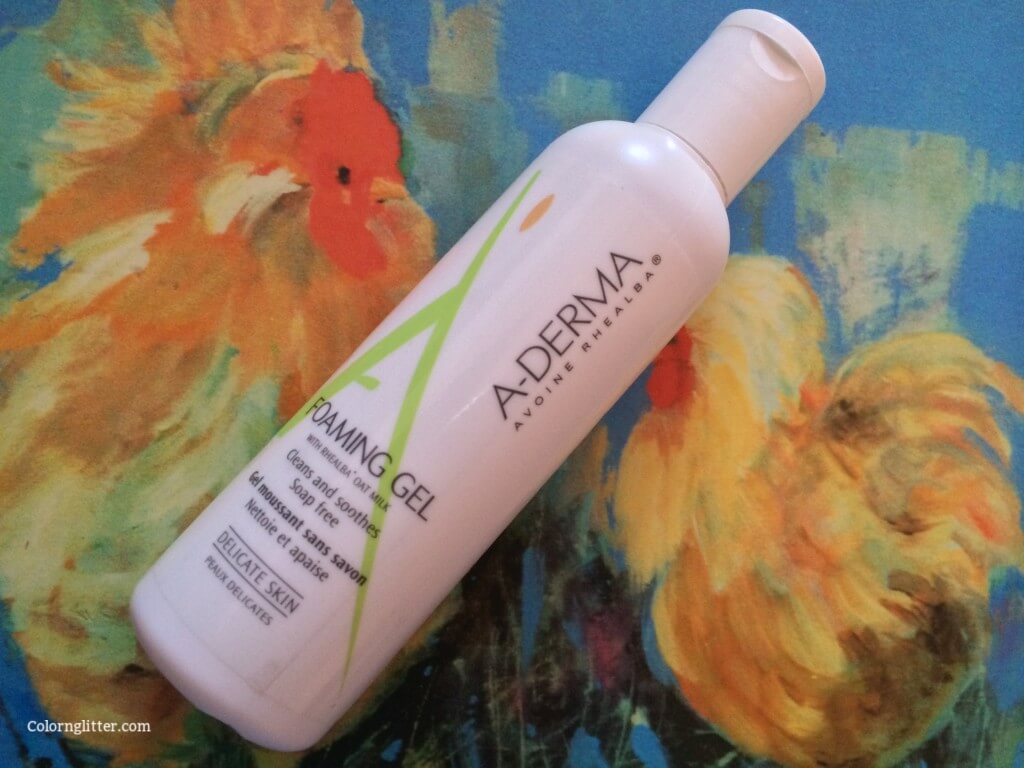 A-Derma Foaming Gel was recommended by my dermatologist to help me manage my dry and irritated skin. I had tried all sorts of different cleansers, creams and ointments, so I wasn't expecting much from A-Derma. But such is life – sometimes we get pleasant surprises when we expect them the least. My skin felt relieved right from the first time I used A-Derma. I use A-Derma as a face wash as well as a body wash. I also use it as a handwash. Every other cleanser including Cetaphil was making my hands dry and sore. I suffer from Atopic dermatitis – so my skin is very sensitive and prone to dryness. A-Derma is the only cleanser that has worked for me so far. I always keep at least one bottle of A-Derma as a backup because I don't think I can survive without it if it ever goes out of stock. In case you're suffering from cutaneous dryness and sensitive skin, I suggest you check with your dermatologist if you can use A-Derma as a cleanser. If it works for you, then your quest for the perfect cleanser may finally come to an end.
A-Derma has a soap free formula. It is a gel based cleanser with thin consistency. It is nearly transparent – it has a slight lemony yellow tint. It doesn't generate too much lather but it cleanses well nonetheless. It gives the skin a squeaky clean feeling. A-Derma's gentle cleansing base has a pH of 6.5. My sore hands are now healing – Thanks to A-Derma. After each hand wash with A-Derma, I use Ducray Ictyane HD Emollient Cream (another great product for those suffering from dry irritated skin conditions).
A-Derma contains Rhealba Oat. While some pieces of medical literature discourage use of oat as an ingredient in cleansers or ointments for Atopic skin, I've never had a problem with A-Derma. I have been using it continuously for the last 6 months. Rhealba Oat, used in this cleanser is said to have anti irritant and soothing properties. While A-Derma contains fragrance, it is very mild. Cleansing with A-Derma has never left my skin feeling dry and stretched. I am extremely satisfied with this cleanser. Highly recommended!
A-Derma is available online to Indian customers via Purplle for Rs 440 (100ml). It is also available via Nykaa but is currently out of stock. Customers in US can buy this product online via Amazon for $18.99 (250ml). Customers in UK can also buy A-Derma foaming gel from Amazon for £5.75 (250ml).
Yays!
Soap Free formula that doesn't leave the skin feeling dry and stretched.
Very mild and gentle.
Nays!