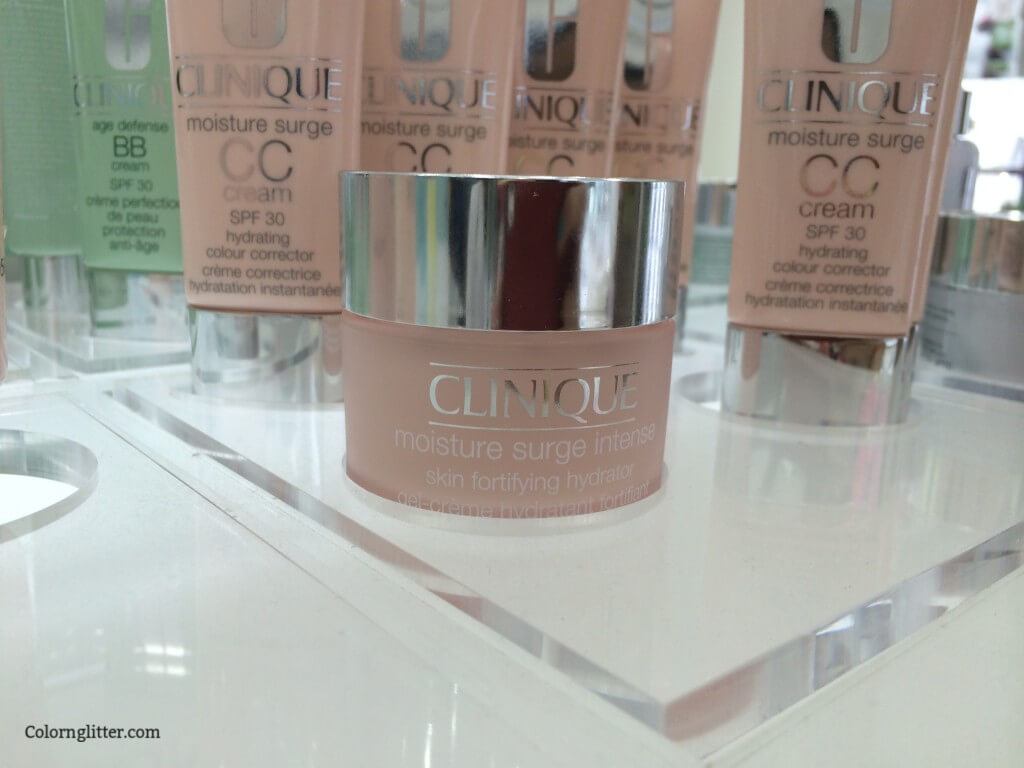 Clinique Moisture Surge Intense is formulated for Very Dry/Dry and Dry Combination skin types. It is described as a rich, oil-free cream-gel that plumps the skin with 24 hour-hydration. As per the Clinique website, it rehydrates the skin instantly and helps repair skin's moisture barrier over time. I was quite happy using Clinique DDML and wouldn't mind repurchasing it but I like trying new skin care products so I decided to try Moisture Surge Intense when I needed to buy a moisturiser this time. I was drawn to this pretty pink jar that holds the pale pink Moisture Surge Intense Skin Fortifying Hydrator. I had tried this product at the store and I loved the texture.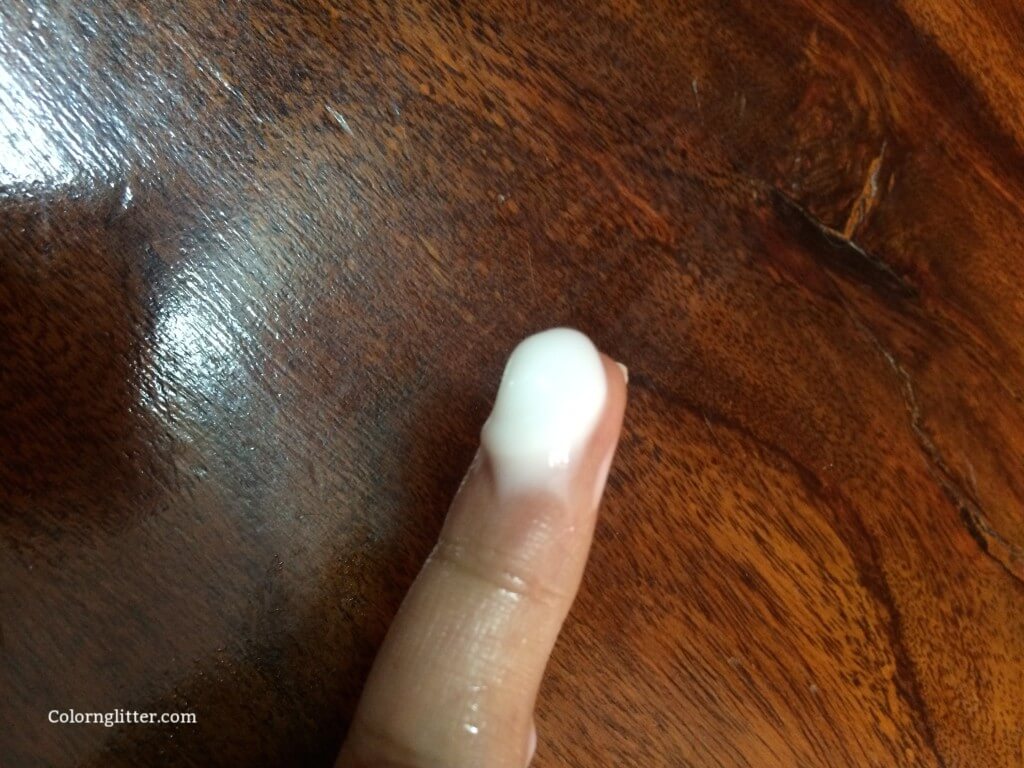 It has a gel-crème texture which is extremely smooth and easy to blend. When applied, it leaves behind a very thin film on the skin for about half a minute before it sinks in completely. I have been using this moisturizer for nearly 3 months now and I love it. My skin used to be very dry till last year and it is currently dry combination. It feels tight, stretched and uncomfortable near my cheeks and forehead after I wash my face. I often get dry patches on my skin – usually at the tip of my nose and my forehead. My skin gets instant relief when I use Moisture Surge Intense. It has helped considerably with my dry patches. It also leaves the skin supple and plump. I love the effect. It is fragrance free. Overall this moisturizer works very well for my sensitive dry-combination skin. I would definitely want to repurchase this product.
Coming to what could have been better – the packaging could have definitely been better. While I was drawn to the pretty pink jar, I feel a tube or pump type packaging would have been hygienic. I do not like dipping my fingers into the jar. I wish this product contained SPF 50 ( though it does have squalane that offers UV protection but I do not know what SPF it equates to). The product smells a little medicinal because it is fragrance free and there is nothing to camouflage the original smell of the ingredients.
I bought this product directly via a Clinique store for approximately Rs 2700. It is available online via Strawberrynet for Rs 3446.50 (50ml). Customers in US can buy this product directly from the Clinique USA website for $38.50. Customers in UK can buy this product via the Clinique UK website for £34.00
Yays!
This product provides excellent hydration and immediate relief to dry combination skin.
The texture is excellent. The gel-crème spreads and applies effortlessly.
Helps control dry patches on the skin.
Nays!
I do not like the jar packaging due to hygiene reasons.
The product has a medicinal odour.
The packaging doesn't mention any SPF so I am unsure whether this product offers enough sun protection. It does contain squalene that prevents UV damage but I don't know what SPF that equates to.
This product contains wheat bran extract. Though chances of this product entering the digestive tract are extremely slim (unless you apply it on the lips or it enters the mouth via fingers), those affected by Celiac disease need to know about this ingredient. I did not see any parabens listed in the ingredient list but this product contains Chlorphenesin which is said to cause irritation and contact dermatitis. However, my skin is prone to dermatitis and I haven't experienced any problems in the three months that I have used this product