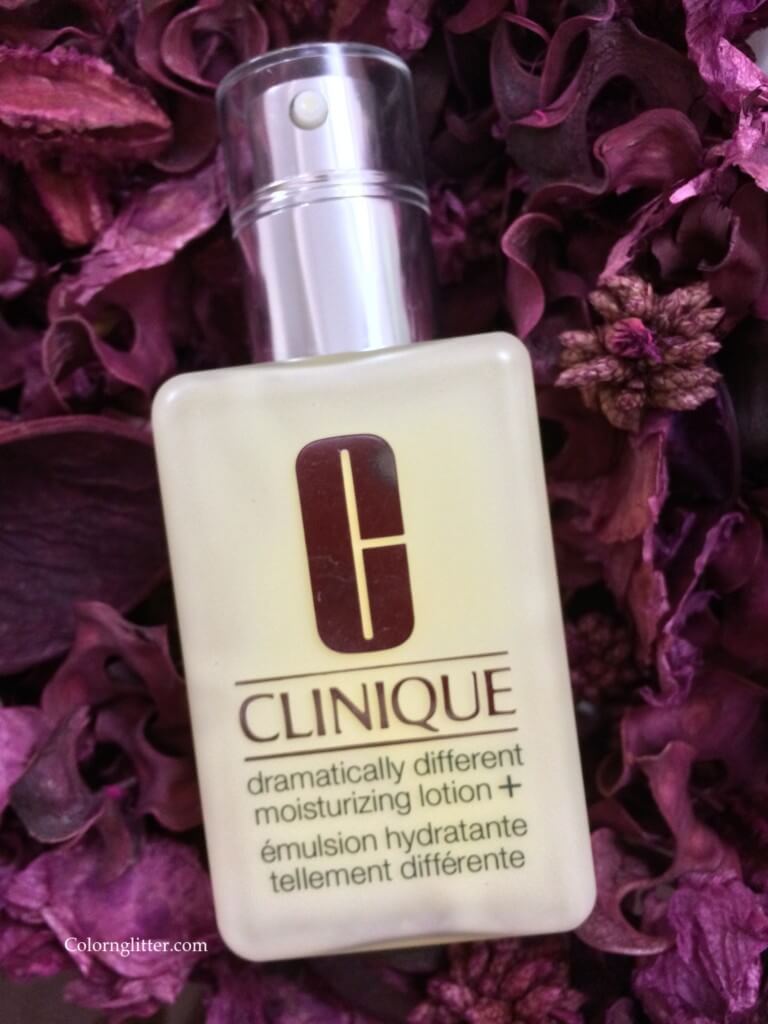 My quest for the perfect moisturizer seems to be a never–ending affair. On one of my recent visits to a nearby mall, I stopped by the Clinique counter. I decided to pick the new version of the cult classic Dramatically Different Moisturizing Lotion. The packaging of the new version seems exactly the same except for a change in the name printed on the bottle . There is an additional plus sign : Clinique Dramatically Different Moisturizing Lotion+. I bought the 125ml bottle for Rs 2850.
The key question for those who have used the old formula, which was hailed as one of the best moisturizers for the last 45 years, would be – What's different in the new formula. There is a detailed comparison on the futurederm website (please refer to the following link : http://www.futurederm.com/2013/07/17/is-the-new-clinique-dramatically-different-moisturizer-plus-really-better-than-the-original/). Per this comparison there are quite a few additions, key ones being Glycerin, Hyaluronic Acid, and Urea. The futurederm website also explains the role these ingredients play in enhancing the new formula. I am quoting from the content on futurederm. Glycerin, Hyaluronic Acid and Urea are excellent NMFs (Natural Moisturizing Factors) which help binding water to the skin. Hyaluronic Acid works well in both high and low humidity conditions. It also improves wound healing process and skin's water retention capability probably because it is a free-radical scavenger that could be helpful in preventing oxidative damage to the skin (International Journal of Pharmaceutics, 2003). Urea reduces skin's susceptibility to the irritant sodium lauryl sulfate (SLS) which is commonly found in soaps and shampoos ( American Journal of Clinical Dermatology , 2003; Contact Dermatitis , 2004).
Parabens have been replaced by Trisodium EDTA and Phenoxyethanol. This is the science behind the moisturizer – coming to the results. My skin becomes particularly dry and flaky in winters. There have been some small dry patches on my face which did not disappear no matter what I did. I was thrilled when the dryness disappeared after the use of this moisturizer. The hydration lasts for 12 hours. I use it twice a day – mornings and nights. I use about 2 pumps each time. For my skin the lotion is not heavy and I wake up with soft and smooth skin in the mornings. Make up sits perfectly well with this moisturizer as the base. I use the Clinique clarifying lotion 1 before this lotion . The clarifying lotion helps better absorption of the moisturizer. I am loving this moisturizer however, for those interested in trying it, I suggest you pick up samples from the counter before you purchase.
Yeas!
Excellent Long Lasting Hydration
Paraben Free
The bottle has a good quality pump dispenser which ensures you don't end up wasting any product
Makeup sits well on this product
Nays!
Couldn't think of anything that I didn't like about this product