Clinique claims that their Smart Custom-Repair Serum understands the particular needs of the skin, providing custom repair for damage that's visible as well as for damage that isn't visible yet. It aims at diminishing fine lines and wrinkles, firming and lifting the skin, reducing dark spots, evening skin tone and improving radiance and texture. Since this serum works on more than one type of skin issue, it has a mechanism of identifying what needs to be fixed and where – which area of the skin needs firming, which one needs dark spot correction etc. Apparently, the skin sends out a distinct and unique signal for each kind of damage and this serum recognizes those signals and responds accordingly by bringing the right ingredients into action. I honestly can't fathom how serums can do something like this. I'll have to do some reading and research to understand this complex mechanism but for now, I just love this product and what it does for me.
I chanced upon this product when I was at the Clinique counter to take a look at their moisturizers. While the claims made about this product are quite interesting, I got floored by the texture of this product. This milky serum with a peachy luminous tint felt silky smooth on the skin. It gave my skin instant radiance, hydration and a silky smooth feel. I liked the effect so much that I decided to take it home with me.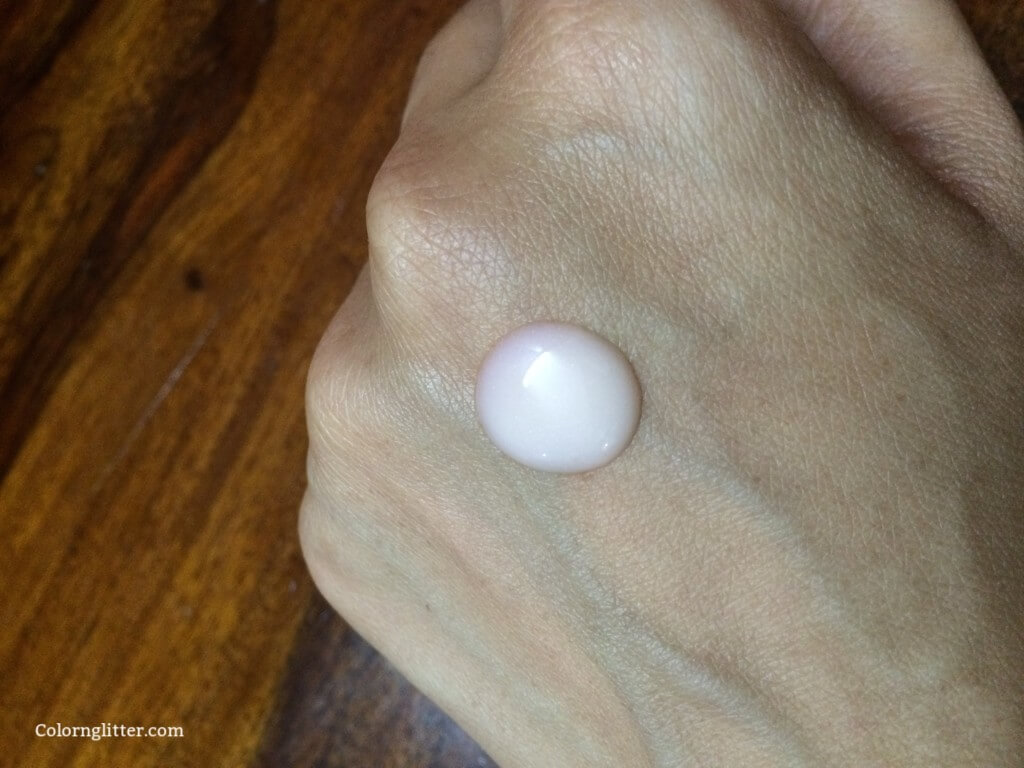 I use this serum morning and evening, after toning and before my moisturizer. It gets absorbed into the skin in about a minute or so and leaves the skin with a subtle glow. It also gives the skin a smooth texture. I sometimes skip my primer before applying foundation because this serum creates a good base for foundation. I've been using this serum for about 45 days now and I have seen improvement in the texture of my skin. My skin tone looks relatively more even too. I don't have any dark spots and wrinkles so I cannot say whether it fixes those issues or not. I love this serum as a quick fix for skin issues on days when I've had less sleep and my skin looks dull and dehydrated. On such days, I don't like wearing too much makeup. Instead, I like using skin care products that give my skin the additional help it needs. This serum is one product that makes an instant difference. It is packed with antioxidants. Following up my Forest Essentials Pure Rose Water Toner with this serum makes my skin look alive and fresh. I read an informative review of this product on Beautypedia. Here's a link. This review mentions that this product has higher than usual amounts of grape fruit peel extract which contains certain ingredients that can cause photo toxic reactions resulting in skin discolouration if one isn't using UV protection. It is therefore extremely important that you use a sunscreen in case you are using this serum. The instructions on the packaging also advise use of sunscreen.
A 50ml bottle of this serum costs a whopping Rs6500/ $89.00/ £68.00 – so it is quite expensive. While I love the product, I will be on the lookout for less expensive products that can deliver similar results. However, I will continue to repurchase till I find a substitute. I bought this product directly from the Clinique store but it is available via StrawberryNet (50ml for Rs7393 while the stores were selling it for Rs6500). Customers in the US and UK can buy it directly form the Clinique US website and Clinique UK website respectively.
Yays!
Lovely texture! This serum feels silky smooth on the skin.
Gives the skin instant radiance and luminosity.
It has improved the texture of my skin.
A great SOS product for days when the skin needs a quick fix.
The product comes in sturdy, airtight travel friendly packaging.
Nays!