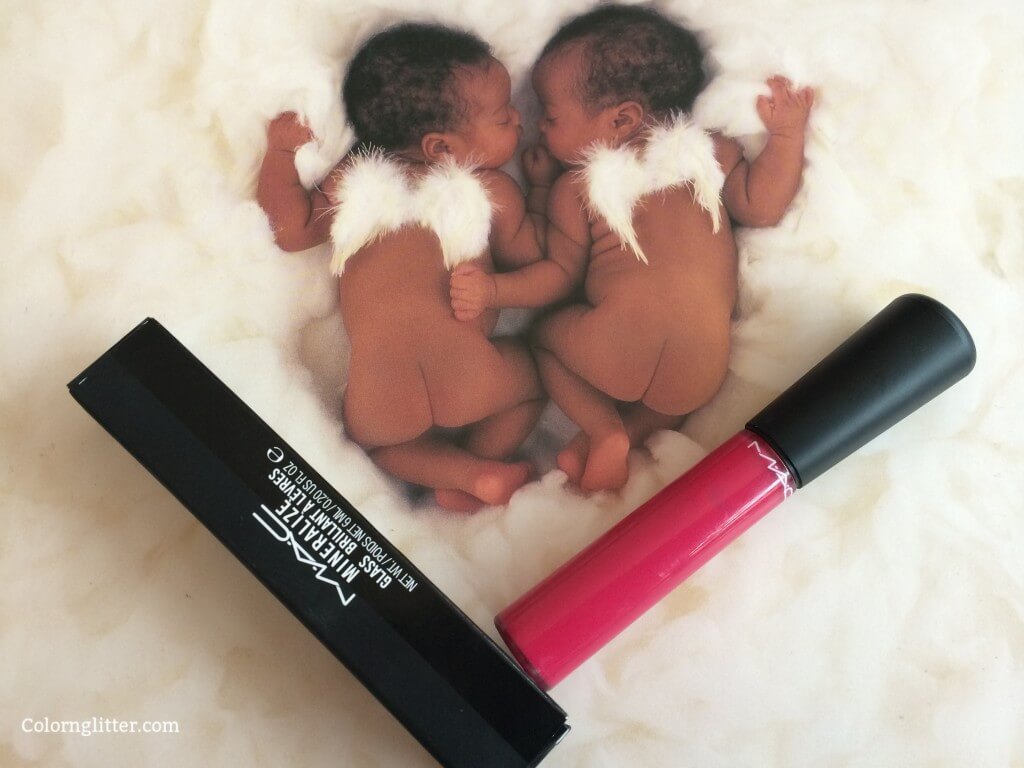 According to MAC, their Mineralize Lipglass formula is enhanced with a 77-Mineral Moisture Complex that keeps lips soft and silky, providing a luminous, modern shine.
I picked up the shade called New Love which is described as midtonal berry cream . The description is accurate! New Love is a pretty berry pink with a crème finish. I love the color!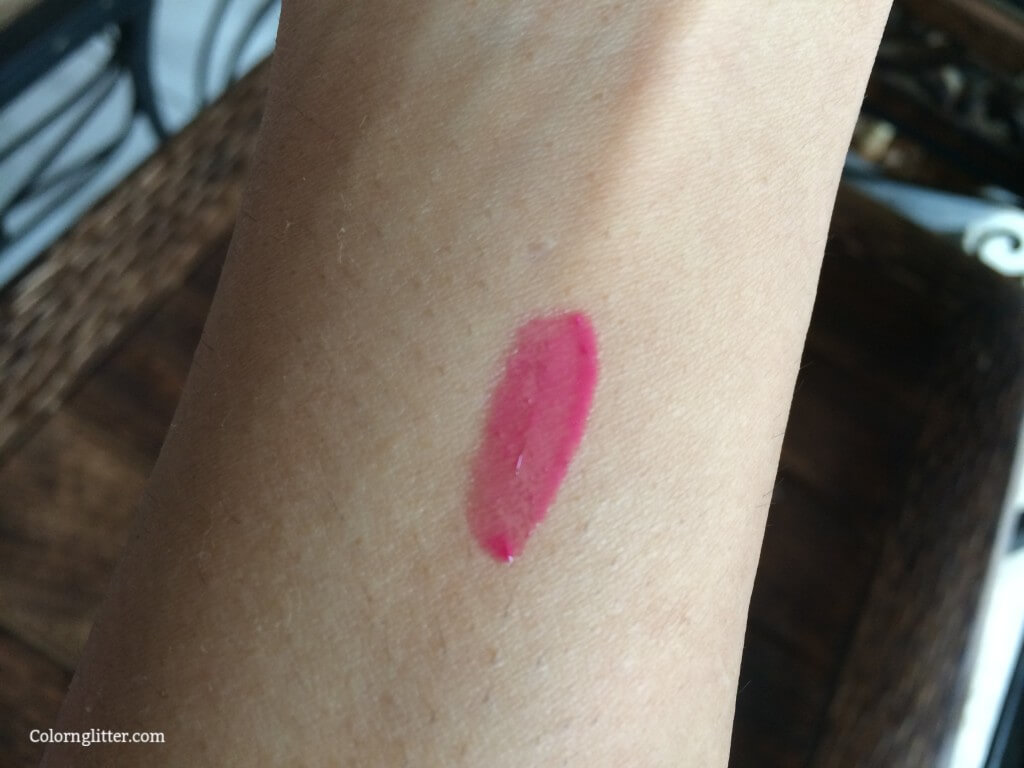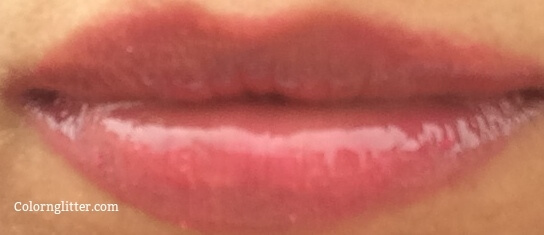 The coverage is semi-opaque. You can build up the coverage to get relatively intense color but it isn't possible to get opaque coverage. How the color looks on the lips will depend on your actual lip color because the lips show through the lip glass.
The texture is really nice and light. It doesn't feel heavy or sticky on the lips. I liked the applicator. It is not the typical doe foot applicator. It is oblong-ish, soft and flexible. Not only does it feel great on the lips, it also gives more control during application.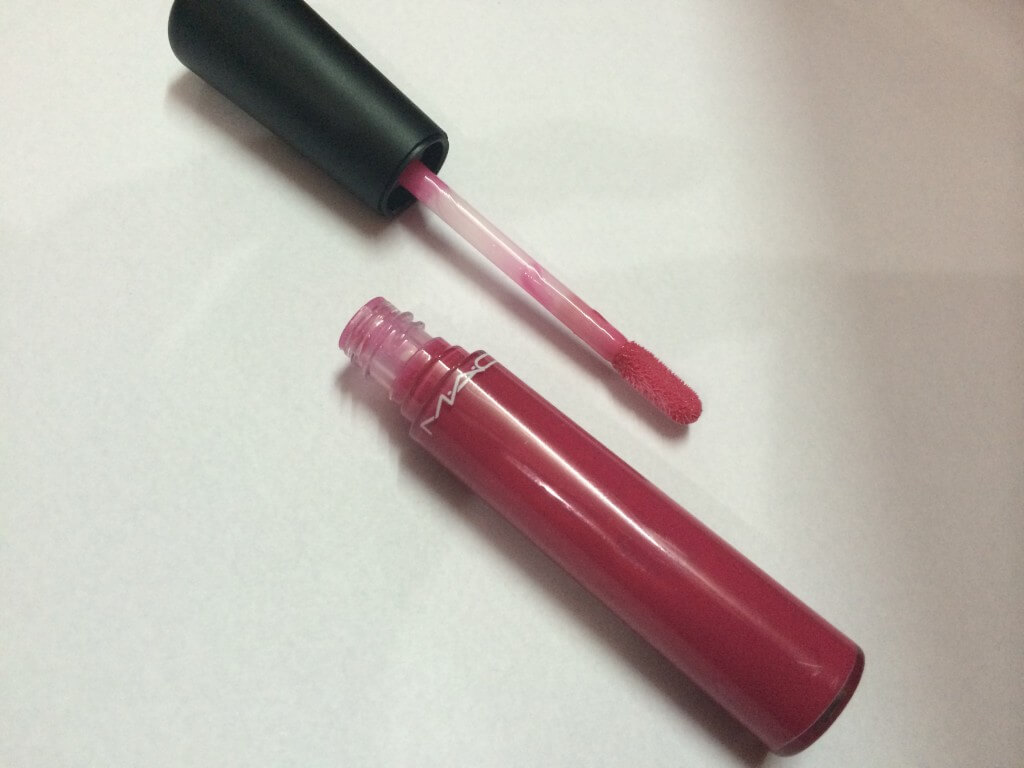 While I initially felt that the formula is gloopy and doesn't apply evenly, it turned out to be the self leveling kind. It evens out within a minute or so and acquires a nice sophisticated glossy finish. The formula is very hydrating. I like the fact that it isn't sticky. It lasts on me for about 4 hours. While it can survive a light snack or coffee, it definitely won't last through a full meal.
I was disappointed with the packaging. The tube looks awkward and bulky. Also, the opening of the tube is quite narrow due to which most of the product gets wiped off before the applicator is pulled out of the tube. So you have to dip it at least 2-3 times to get the desired intensity of color on the lips. I wouldn't say this is an absolute deal breaker, but it is very annoying.
Overall I like the formula but I don't think it is anything out of the ordinary. It hasn't motivated me enough to go and grab few more lipglasses yet. I don't know if the formula will get me addicted as I continue using this product. We'll see.
There are 16 shades available in this range. Again, they're all nice shades and I'm sure I wouldn't regret if I picked up a few, but they were nothing to die for and seemed quite dupable. I will certainly update the post if I eventually pick up a few more of these.
I bought this product directly from the MAC store for Rs2100. Customers in the US can buy it from the Official MAC website for $22. Customers is the UK can buy it from the Official MAC UK website for £19.00
Yays!
The formula is hydrating and feels comfortable on the lips.
I like the applicator. It is very soft and flexible.
Love the berry pink shade!
Nays!
I didn't like the packaging – it looks awkward and bulky.
I would love to see the 77 minerals that this product contains. Not because I don't trust MAC but purely out of academic interest and the feel good factor of using something that is "mineral rich". Sad that I couldn't find the list 🙁
The background picture used for the cover picture of this post is from a beautiful book called Little Thoughts with Love by Anne Geddes