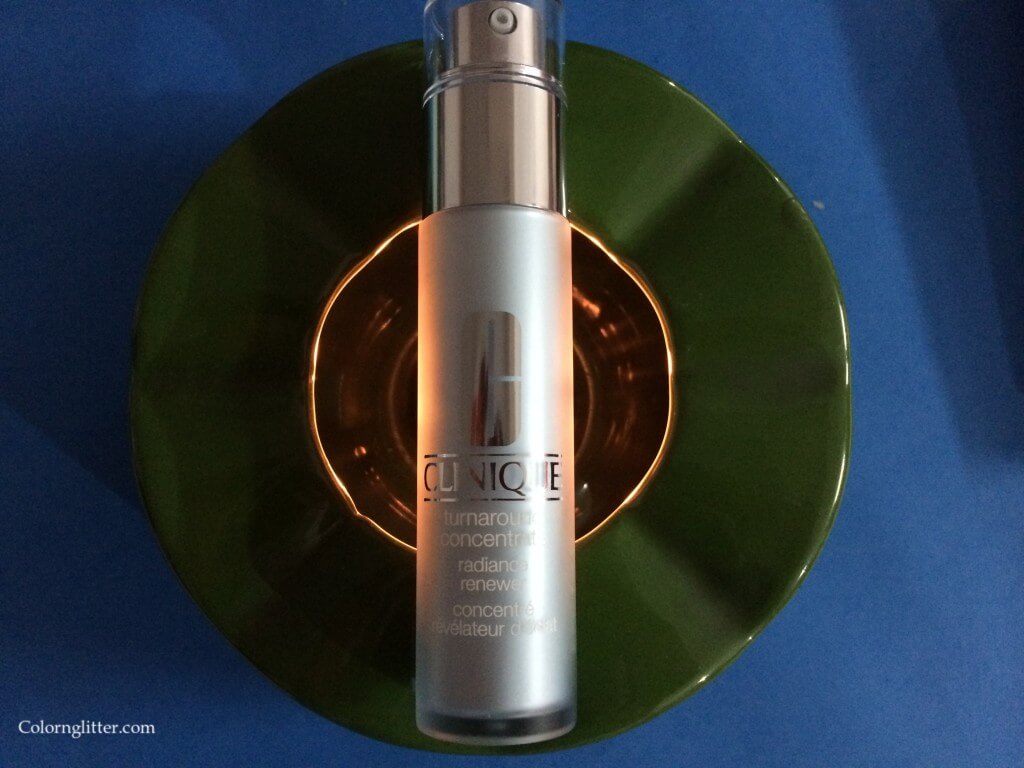 This silky smooth serum from Clinique claims to instantly create a luminous from-within radiance. It is supposed to work as a gentle exfoliator and reveal the skin's finest texture. It optimizes natural skin renewal, gently and continually unveiling brighter, healthier and more uniform skin, making it younger and softer over time.This serum is to be applied morning and night before moisturizing (eye area to be avoided).
I've been using this product for the last 2 weeks – morning and night. This serum has a very smooth texture that feels great on the skin. It does leave a very light shiny film on the skin for some time. I let it settle for about 2 minutes before I moisturize. During the day, I don't notice any difference, maybe because there is so much going on with the face…with make up it is tough to notice a difference other than the fact that the serum feels good on the skin and under makeup. But after using it at night, when I wake up in the morning, my skin looks visibly better – it glows. This product contains lactobionic acid, which in principle, works like AHA's but is said to be less sensitizing for the skin. It also contains a number of botanical extracts that work as antioxidants, facilitate repair work and improve the texture of the skin.
Overall, I found this product to be effective and I am happy that I wake up glowing, with my skin looking nourished and well rested.
I bought this product directly from the Clinique counter for Rs3850 (for 30ml product). It is available online for Rs 5469.50 (for 50ml of product) via Strawberrynet
Customers in USA can buy this for $45 (30ml) via the Official Clinique Website.
Customers in UK can buy this for £35.00 (30ml) via the Clinique UK Website
Yays!
Exfoliates the skin gently and effectively.
Contains botanical extracts that facilitate skin repair.
Is effective in giving the skin a healthy glow
I have very sensitive skin and this product didn't cause any breakouts or redness.
Nays!
It is expensive but then all such serums that I have used have been in a similar price range, so cannot complain much.
Have you used any similar products that are effective? Please leave you response in the comment box below.