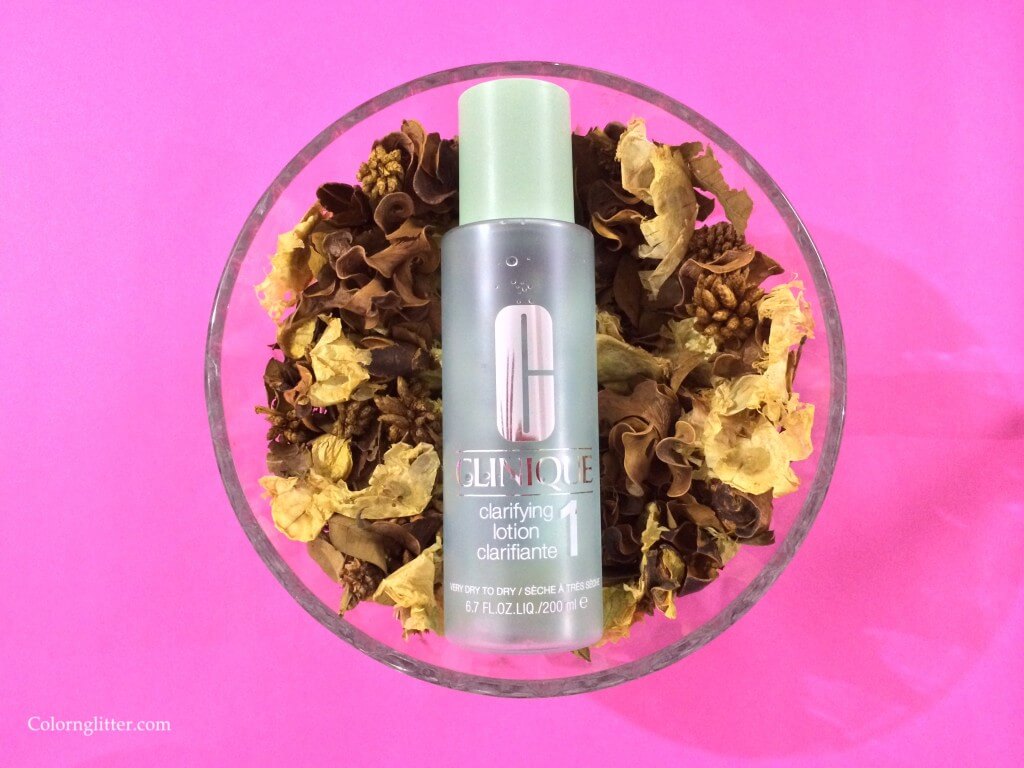 Per the Clinique website, this lotion helps clear away pollution, dulling flakes for smooth, glowing skin. Helps pores look their smallest. Skin accepts moisture better. Grows more resistant to impurities. Stays healthier, younger. Dermatologist-reformulated to be comfortable, non-drying.
Clinique is known for their 3 step skin care line – the 3 steps being cleanse, exfoliate and moisturize. This clarifying lotion is the exfoliation step.
When I tried this lotion at the Clinique counter, I followed it up with the moisturizer and noticed that my skin absorbed the moisturizer better when used after this lotion. I was still hesitant in using it because it contains alcohol. Nevertheless, I picked it up. I am glad I did because this has certainly helped my skin. My skin has lesser whiteheads now. The skin certainly feels noticeably clean after using this. I can't say if the pores look smaller.
One thing I do not like is the way it smells (I thought it was fragrance free but I feel it smells like alcohol though it doesn't smell very strongly).
Following is the ingredient list for this lotion :
Water, denatured alcohol, glycerin, butylene glycol, witch hazel, salicylic acid, acetyl glucosamine, sodium hyaluronate, sodium hydroxide, Tetrahydroxypropyl Ethylenediamine, Disodium EDTA, Phenoxyethanol, Benzophenone-4, Yellow 5, and Blue 1.
It seems more like a toner to me, not sure why it is called a lotion. While this has worked for me and I am satisfied with it, I strongly recommend a trial before purchase. My apprehension still remains the same – alcohol is an irritant and may affect those with hypersensitive skin. Please ask for samples at the counter before you purchase the full size bottle. I am very hesitant in wholeheartedly putting my stamp of approval on this product because it may not work for everybody. Clinique has launched their Mild Clarifying Lotion which is supposed to be gentler.
I bought this product from the Clinique store at one of the malls – 200ml bottle for Rs1400. US customers can buy this from the Official Clinique Site for $13.00. UK customers can buy this from the Clinique UK website for £16.50
Yays!
Effective daily exfoliant
Leaves the skin with a squeaky clean feeling
Nays!
I wish this product did not contain alcohol
Though the smell is not very overwhelming, would have been better if there wasn't any smell at all
It would help if the bottle had a dispenser.