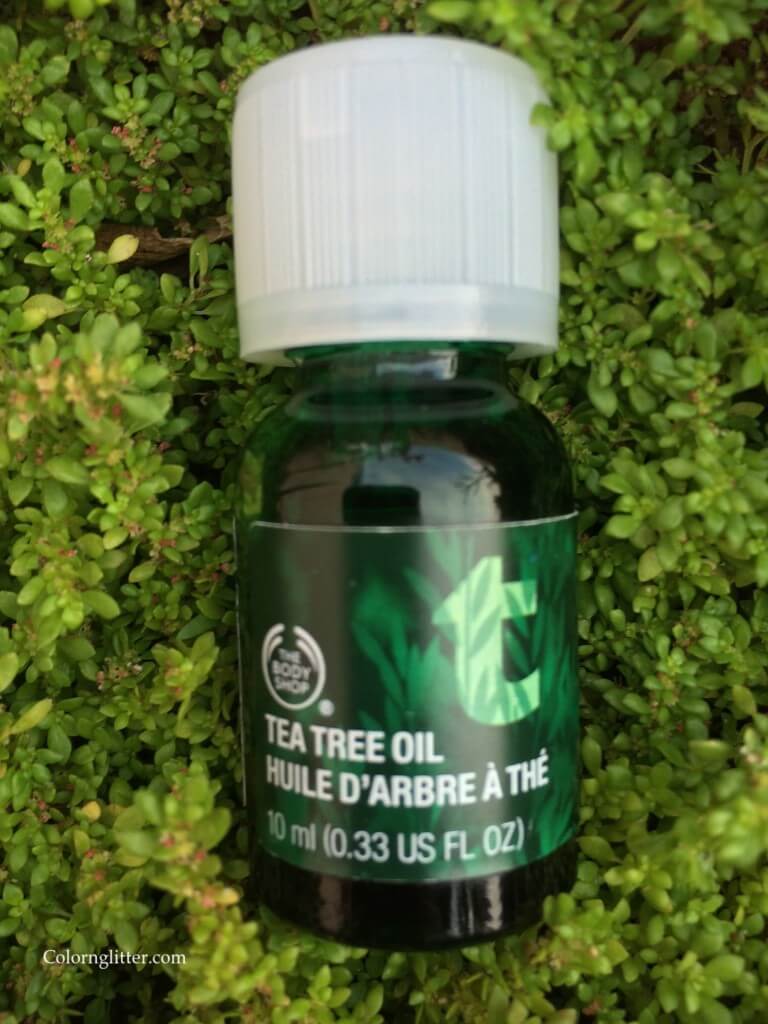 I had read about the versatile Tea Tree Oil and so I couldn't resist picking up this lovely looking bottle from The Body Shop. It has been with me for a couple of months and now I feel I cannot live without it (I mean Tea Tree Oil, not necessarily the one from Body Shop – I am open to trying other brands). Going forward, I plan to keep a bottle of tea tree oil with me always, at home and while travelling
Tea Tree Oil has the following properties – analgesic, antibacterial, antifungal, anti –infectious, anti–inflammatory, antiparasitic, antiviral and immunostimulant properties. Unadulterated Tea Tree oil has been found to be non–toxic and non-irritating to the skin and can be applied undiluted on the skin. Due to its properties, tea tree oil helps heal many troublesome skin conditions.
I have used it in the following ways :
1) To treat a mild episode of dandruff – I mixed a few drops with my regular shampoo and I could see results after just one wash.
2) Used it in my bath (just put few drops in my bathing water) to get relief from inflammation after an allergic reaction on the skin.
3) I have also used it to heal minor cuts and bruises.
4) As a mouthwash ( 3-4 drops in a glassful of water).


One has to be careful not to ingest tea tree oil
There are numerous other ways to use this miracle oil. Here are a few useful links on how to use it.
https://www.positivehealthwellness.com/beauty-aging/use-tea-tree-oil-natural-body-wash/
http://www.care2.com/greenliving/20-great-uses-for-tea-tree-oil.html
The Tea Tree Oil from body shop has a 15% concentration
Yeas!
A single bottle serves as a SOS product for many conditions
Natural Product
The Body Shop Tea Tree oil packaging is travel friendly
Nays!
The smell of Tea Tree oil may be annoying to some.