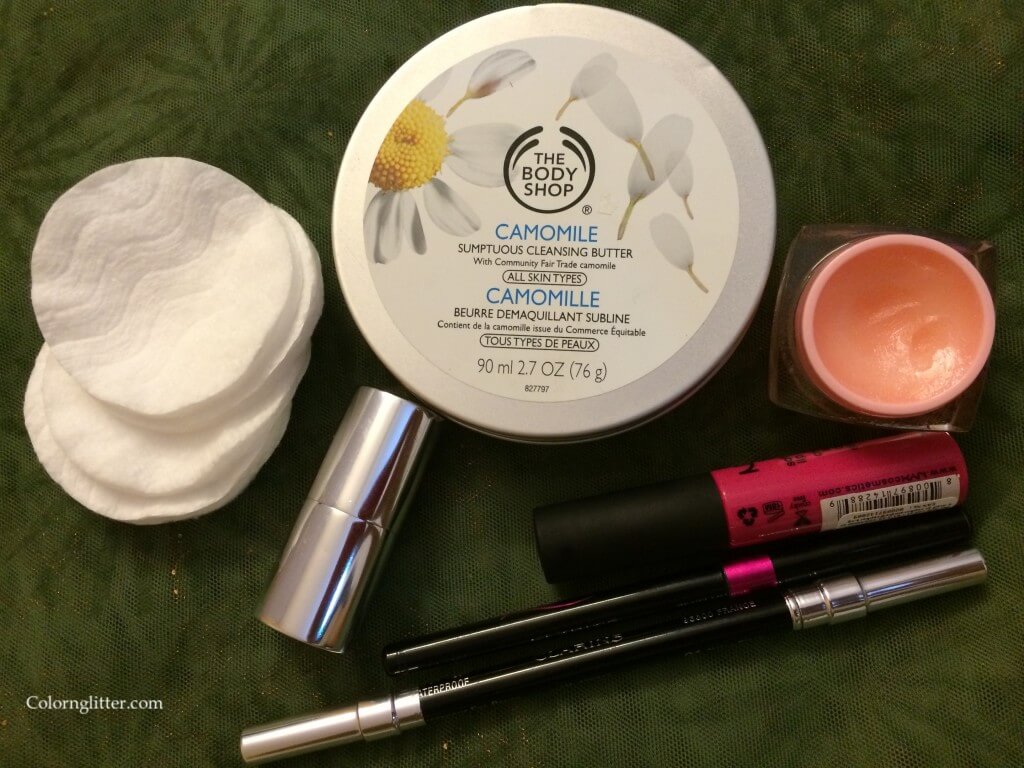 Per The Body Shop website, Camomile Sumptuous Cleansing Butter is supposed to be a cleanser/makeup remover for the entire face. It is meant to gently and efficiently melt away makeup and impurities, leaving the skin feeling clean, petal soft, refreshed and pampered. The Body Shop claims that this product is suitable for sensitive skin as well as contact lens wearers.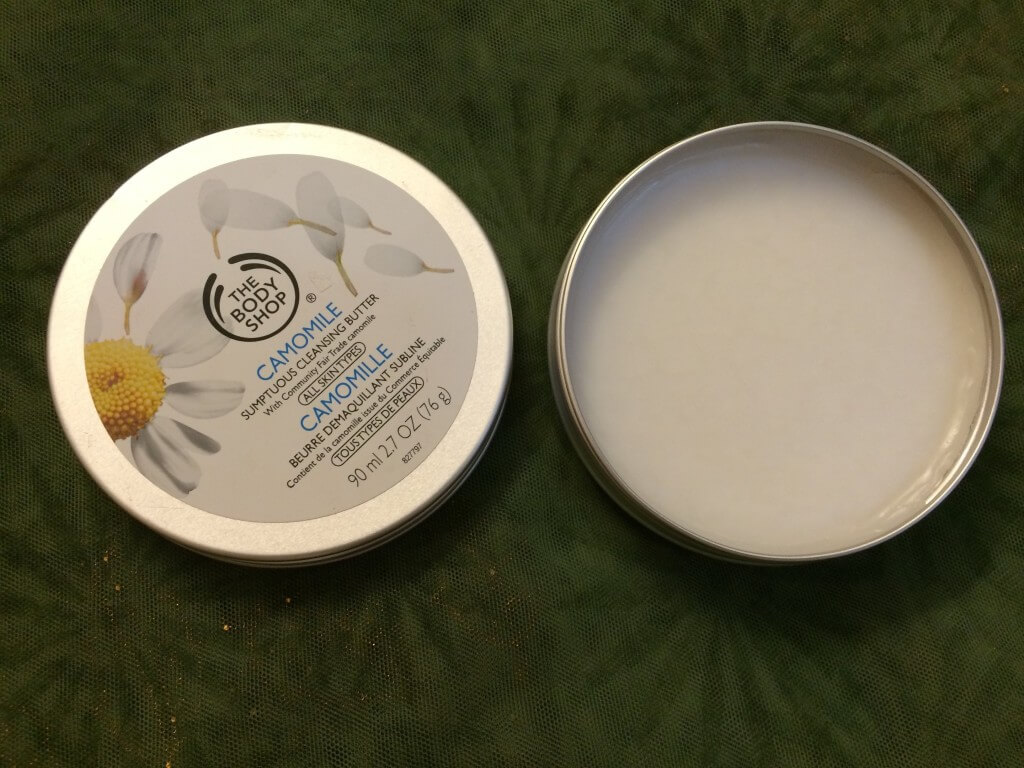 This cleansing butter comes in a nice looking round tin container. The packaging is indeed beautiful and I will retain the container even after I used up the cleanser.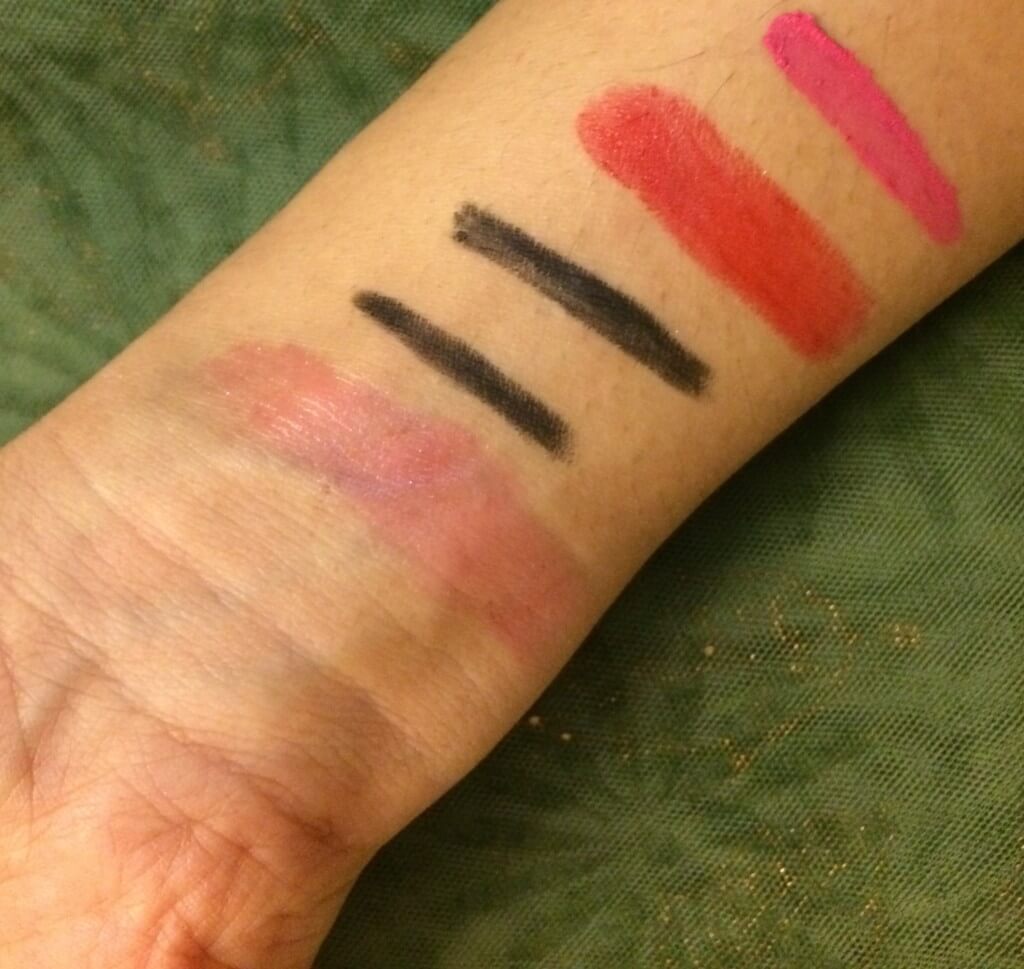 I tested this cleanser on a long wearing eyeliner, a waterproof eyeliner, a bright pink matte long wearing lipstick, a red lipstick and a long wearing cream blush which usually leaves behind a stubborn stain.
This product has a smooth and wax like consistency with a very mild and pleasant floral fragrance. Per the instructions, the butter needs to be applied on to dry face, followed by a gentle massage into the skin. Finally it is to be removed with either a good rinse or a gentle rub with a warm wet muslin cloth. For my testing, I used a cotton pad so that we could see the results via images. I swiped the cotton pad onto the butter. Not much of the butter got onto the cotton wool – understandable because the product has a wax like texture. However I was pleasantly surprised that even with a tiny bit of product, I was able to remove most of the swatches on my hand. The only stain left behind was from the long wearing blush. My skin felt clean and moisturized after using this butter. I have sensitive skin, and this butter was quite gentle on my skin. I think this cleanser is ideal for dry skin. I don't wear contact lens so I cannot speak for the claims made about the product being suitable for contact lens wearers.
The fact that this cleanser is a butter and not the usual liquid makeup remover makes it travel friendly. The lovely tin packaging is an added plus. Overall, I am very happy with this cleanser even though it couldn't remove the stain from my long wearing blush – I can live with that as long as it removes long wearing eyeliners and lipsticks.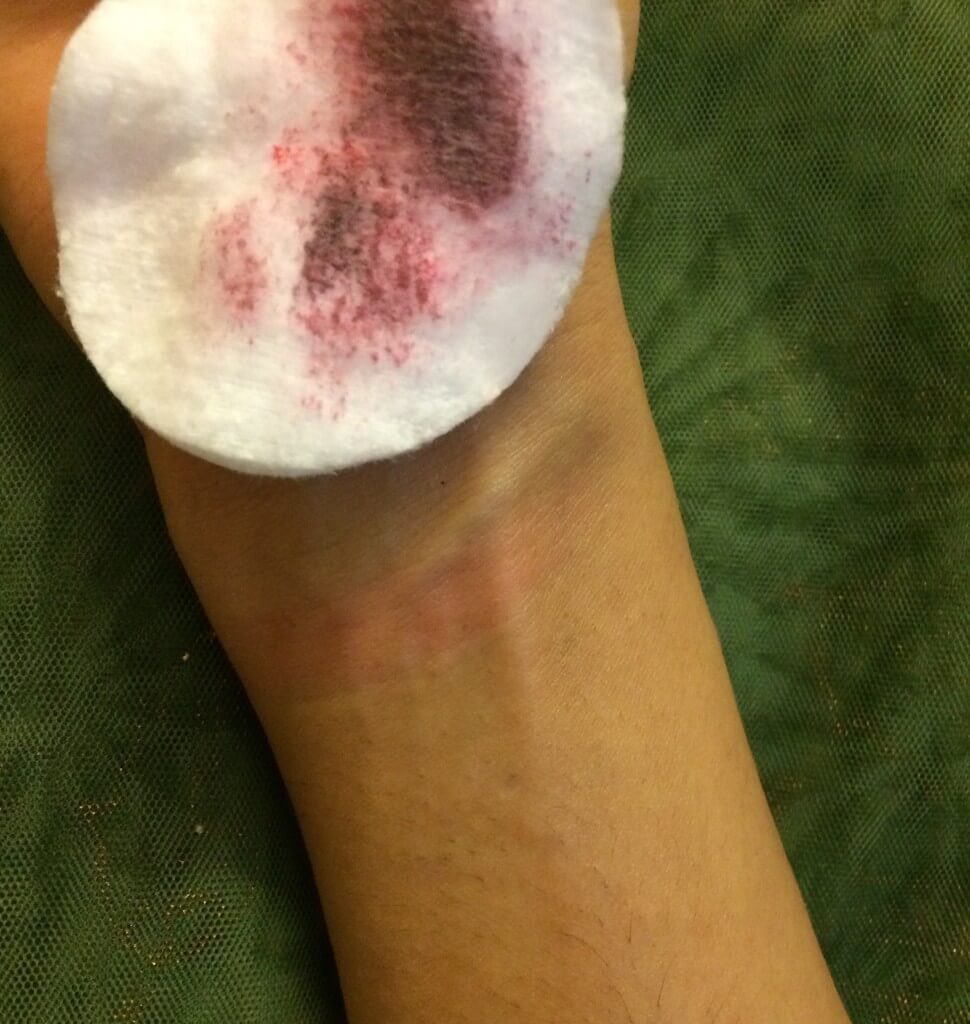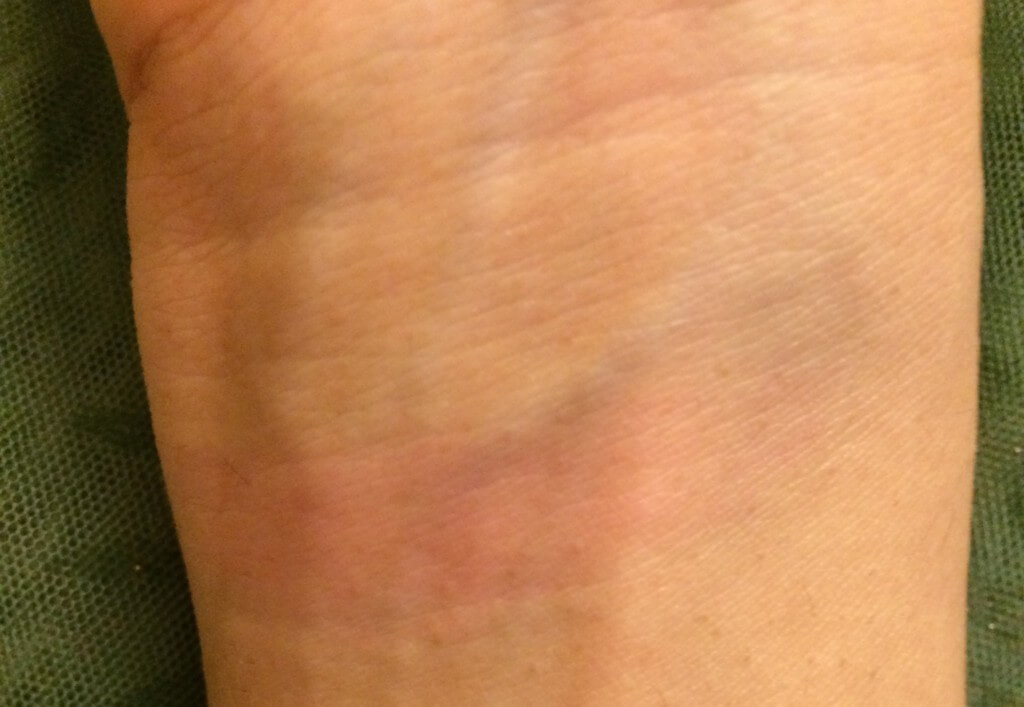 I bought this product from The Body Shop store. It is also available online via http://www.thebodyshop.in for Rs 1095 .UK customers can buy this product online from http://www.thebodyshop.co.uk for £12.00. US customers can buy this product via http://www.thebodyshop-usa.com for $15.00
Yays!
Gentle on the skin. Ideal for dry skin.
A little product goes a long way.
Travel Friendly packaging.
Removed most of the tough makeup I used during testing.
Nays!
How I wish it had removed the blush stain as well…
Have you the Camomile Cleansing Butter? Have you used any other cleansing butters? How did you like them compared to the Camomile Cleansing Butter?