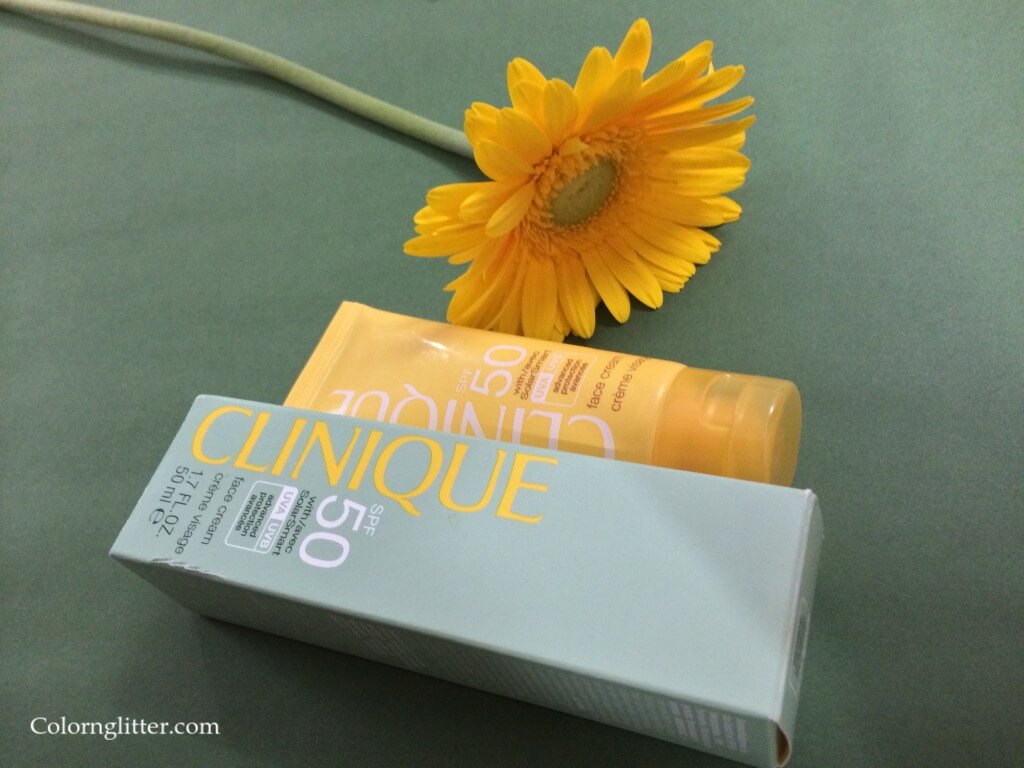 Clinique says this sunscreen is suitable for all skin types. It uses, what Clinique calls their Innovative SolarSmart Technology to protect against aging and burning effects of UVA and UVB rays. UVA rays are the ones that age the skin while UVB rays can burn the skin (there is also a third component of sunlight called UVC which, I am glad doesn't reach us because it is absorbed by the ozone layer). Clinique also claims that this cream triggers a repair process to prevent signs of aging. It also contains solar activated antioxidants that help prevent visible damage. This cream is dermatologist tested and can be used on sensitive skin. It is oil free. Like other sunscreens, this needs to be applied 15 minutes before sun exposure and needs to be reapplied (at least every 2 hours) after towel drying, swimming or perspiring. By the way, this cream has also made it to the Elle Approved – The World's Best Beauty Products list.
So after quoting claims made by Clinique, I'll move on to my experience with this product. The cream has a light texture that feels good on the skin. It is fair to say that this cream is oil free. It is almost fragrance free (I didn't see the website or the text on the packaging mention that it is fragrance free) – just a very mild odor that may be annoying for some. Initially I was applying this over a moisturizer but I felt better when I used this cream by itself. Though I have dry skin, this cream alone was enough to take care of the dryness as well as protection from the sun. Make up sits fine on it. I didn't get sunburnt, it didn't clog my pores nor did it cause any breakouts. Also, I didn't need a lot of product for each application. It doesn't leave behind any residue and gets completely absorbed into the skin. Overall, I am satisfied with this product and will repurchase.
I liked the packaging – it comes in a bright sunny yellow tube. Cute!
It costs Rs 1550 at Clinique counters. It is available on the Clinique website for $21.00
Disclaimer – Please don't buy without trying this out at the Clinique counter because I feel, if you have oily skin this may feel a little heavy. Always good to try a tester first.
Yays!
It is light and feels comfortable on the skin.
Offers advanced protection
A single application doesn't require a lot of product so the tube lasts for a long time.
Nays!
Though the odor isn't strong, but it may annoy some.