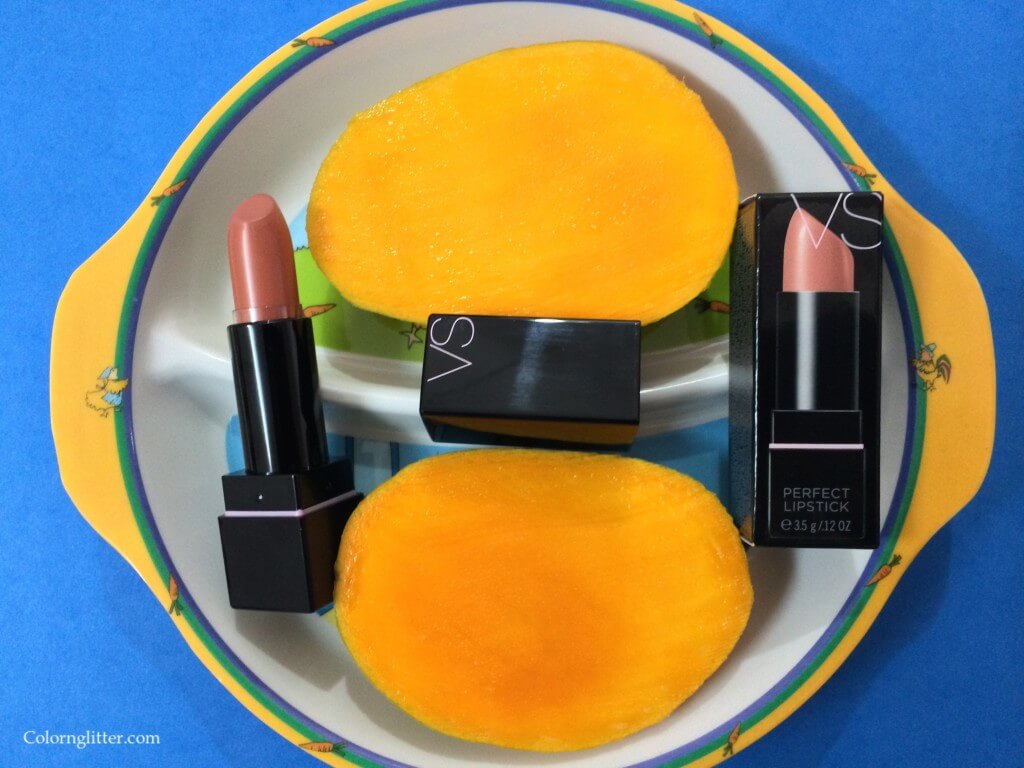 Scrumptious is a very pretty peachy nude lipstick. The texture of the lipstick is creamy though it sets to acquire a matte type finish after application. It does not dry the lips but a good dose of lip balm is needed to prep the lips before you apply this lipstick. The application is smooth and you will need just one or two swipes to get opaque coverage. After it sets, the lipstick appears semi matte (and not entirely creamy). It lasts on the lips for about 4 hours.
It settles into the fine lines of the lips and if you have too much of it on your lips, it will look cakey. It does survive a light snack and coffee but you will certainly need a touch up. It has a very mild vanilla fragrance.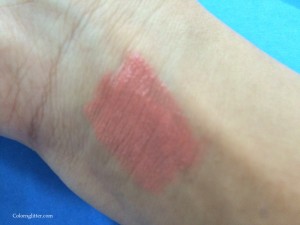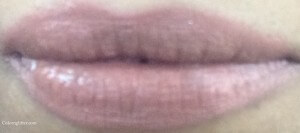 I find this lipstick a little tough to work with because it washes me out (I am NC42) but I love it so much that I cannot do without it. So sometimes I wear it with lip liner or I use it in combination with MAC Mocha. It looks great with gloss over it – I use MAC Overindulgence with it.
In the picture below, I am wearing Scrumptious on its own (without a lipliner or gloss nor have I mixed it with any other lipstick)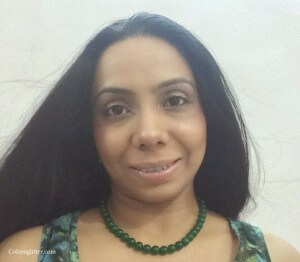 Overall, though not all aspects of this lipstick work for me, I am still a fan of Scrumptious just because I find it beautiful.
Indian customers can order this lipstick online via http://www.jabong.com/Victorias-Secret-Perfect-Lipstick-Scrumptious-191630.html for Rs 1199.
or via http://buyt.in/victoria-secret-perfect-lipstick-scrumptious-012-oz-buy-online-4199194 for Rs 1243.
I could not find any website where this lipstick was available for UK and USA based customers. So I contacted Victoria's Secret directly. I got to know that it will no longer be available online because Victoria's Secret make up is now while the supplies last and they will discontinue selling majority of their makeup collection. They have made the decision to focus on Victoria's Secret Direct (online and catalogue) product assortment on lingerie, beauty, swim, sport, PINK and loungewear. Therefore, if you have any favorite makeup products you'd like to get your hands on, please check your local stores.
Since Scrumptious will no longer be in production, I tried to find out a dupe – MAC Shy Girl is a similar shade.
Yays!
The shade is absolutely gorgeous. One of the most amazing nude lipsticks.
The application is smooth and you just need 1 or 2 swipes to get full coverage
Nays!
I don't like the fact that it settles into the fine lines and begins to look cakey.