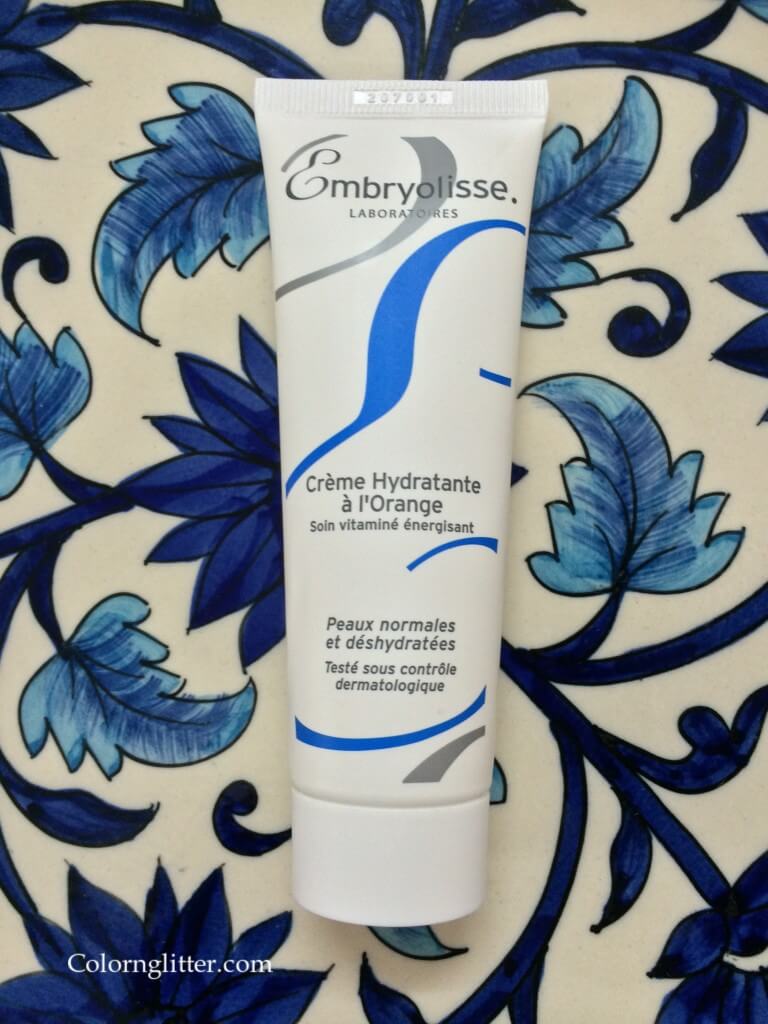 I first heard about Embryolisse on youtube. It instantly aroused my curiosity since it was being hailed as a make up artists' best kept secret. It wasn't very easy to find this product though. There were only 3 sellers providing Embryolisse products to Indian customers – junglee.com, Snapdeal.com and StrawberryNET.com. Embryolisse Concentrated Lait Cream 2.6 Ounce was priced at Rs 3430 on jungle.com. Snapdeal had Embryolisse Concentrated Lait Cream 2.6 Ounce at Rs 2722.I found a larger range of Embryolisse products on StrawberryNET and among these I chose Embryolisse-crème hydratante à l'orange (priced at Rs 2363 for 50ml). This was the least priced and so I chose it – I felt the others were too expensive and I didn't want to feel like I was using liquid gold instead of a moisturiser.
This was my first order from StrawberryNET so I didn't know what to expect in terms of tracking and delivery however I was pleasantly surprised to see that they have a good tracking mechanism. The order came in a cute white box with a purple ribbon.
US customers can get this product via https://www.embryolisseusa.com and http://www.dermstore.com ( dermstore also has a nice summary about this product – I have also referred to information on dermstore)
Coming to the product. The crème has a lovely smooth texture that gets absorbed into the skin almost instantly. It gives the skin a soft matte finish. I have to say it is one of the best moisturizers I have used. It contains orange extracts rich in vitamin C, vitamin E, sweet almond oil, sesame oil, beeswax , UV filters and paraben free preservative complex. This moisturizer is ideal for normal to combination skin. The orange extracts help reduce hyperpigmentation, retain elasticity of the skin and helps minimize large pores. Sweet almond oil hydrates and repairs the skin.
The packaging isn't very fancy but good enough for travelling. It comes in a soft plastic tube and it is easy to control the amount of product that you want to dispense
Final verdict – try this if you are not on a budget.
Yeas!
•Instant hydration and absorption
•Skin feels energized soon after application
•Works well as a primer
•Good all year round moisturizer
•Paraben free
Nays!
•Availability for Indian customers
•Though it has UV filters, the tube did not mention any SPF .