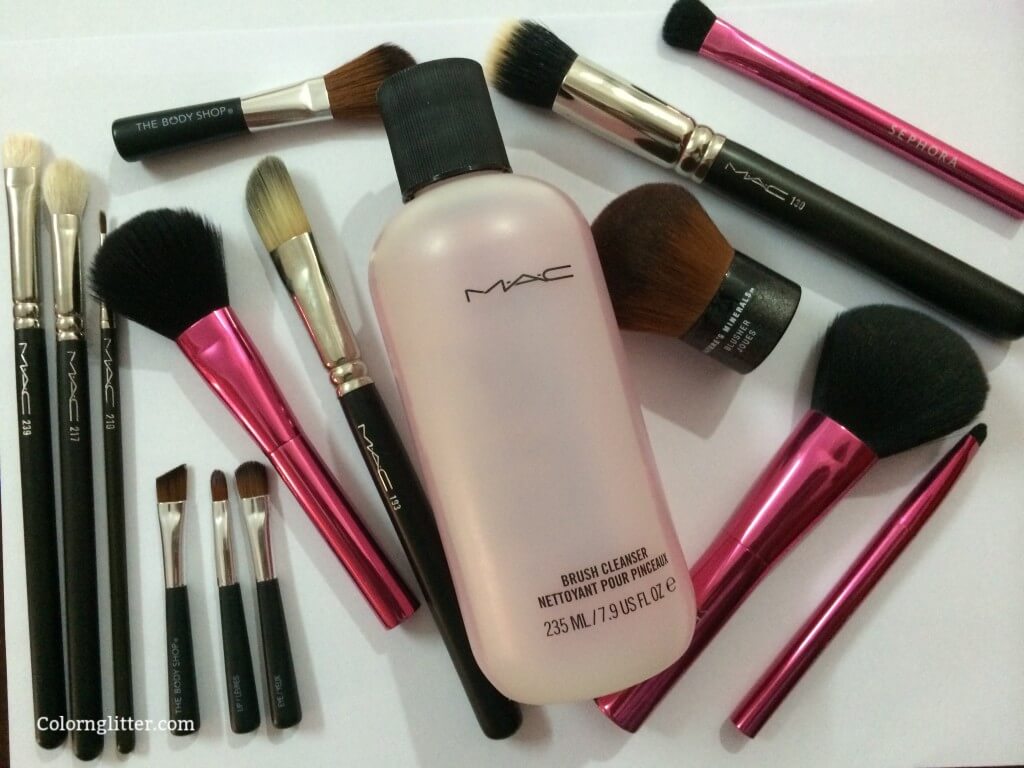 MAC Brush Cleanser is a wonderful product for those who like cleaning their brushes after each and every use. This product can be used for both spot cleansing as well as deep cleaning. For spot cleaning, I dab a few drops of this product on a disc of cotton wool and gently swipe the bristles of the brush on it. This effective cleanser takes off the most stubborn stains almost immediately. So brushes with white bristles turn white again (from pink, purple, green or whatever color they were after use). The bristles are left a bit damp after cleansing but they dry pretty quickly (within 5 minutes or so) and are ready for use again. Though this process cleans the brushes thoroughly, the bristles do not look as fluffy as they look after a wash. That's because this cleanser leaves a residue behind. It is therefore a good idea to wash them once every three or four days. As per the instructions on the packaging of this product, this cleanser is to be used on damp brushes followed by a thorough rinse. I usually put a few drops of this product into luke warm water in a bowl or a tumbler. I ensure that the level of water is such that only the bristles get submerged in water and absolutely no water seeps into the ferrule. I swirl the brush into this solution a couple of times.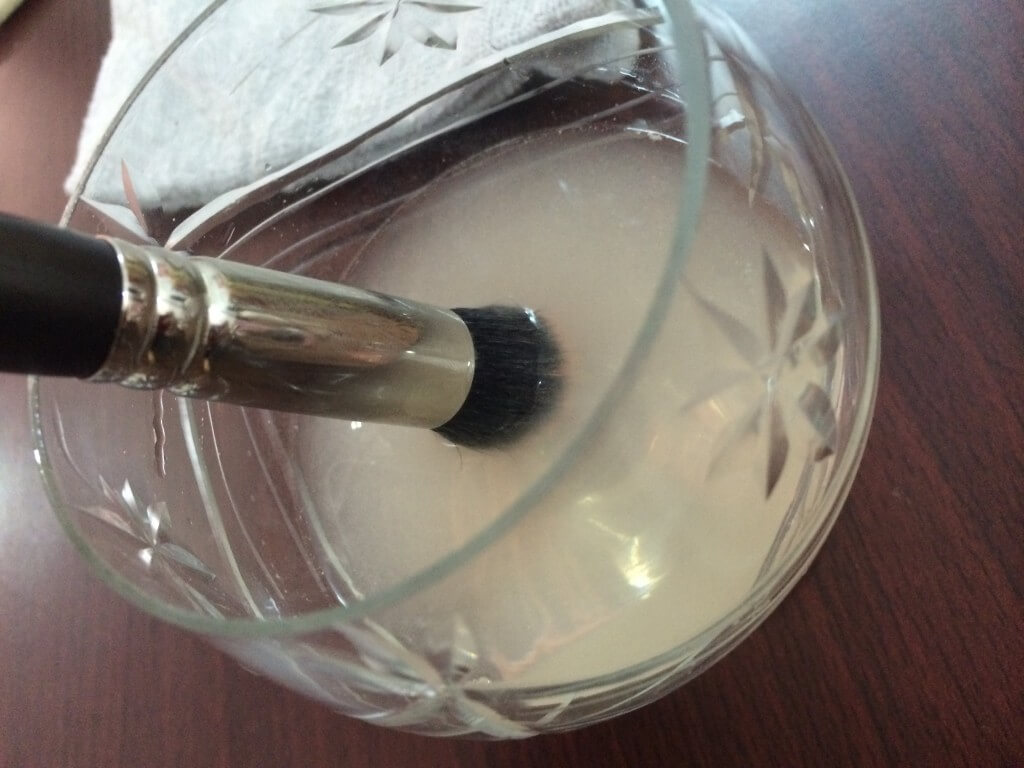 If needed I do another round of cleansing in fresh solution. I then wash the tumbler/bowl and fill in clean water – again, ensuring that the level of the water is such that only the bristles are submerged. I swirl the brush in clean water a couple of times till the water runs clear. I gently squeeze out the excess water and lay the brush flat on a towel and leave it to dry. If needed, I reshape the brushes once they have dried.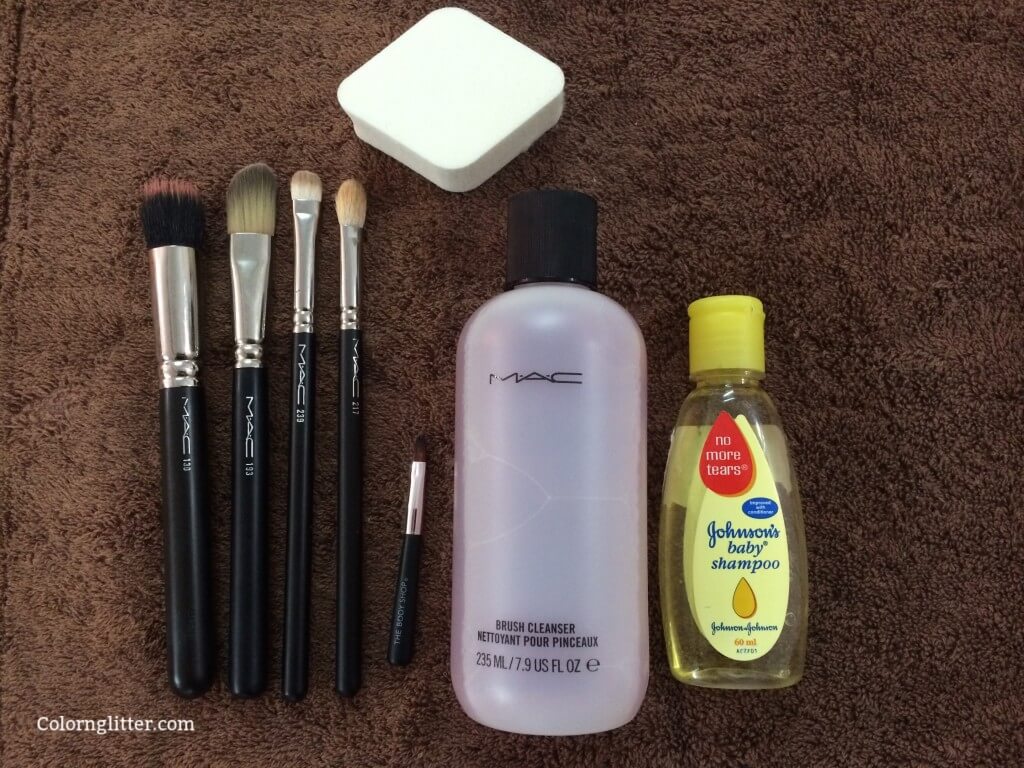 If I have some time, I also like to include baby shampoo into my brush cleaning ritual. I first swirl my brushes in a solution of baby shampoo and warm water followed by cleansing with the MAC Brush Cleanser and warm water solution. Finally, I lay the brushes flat on a dry towel for drying. I let them dry for 12 – 14 hours.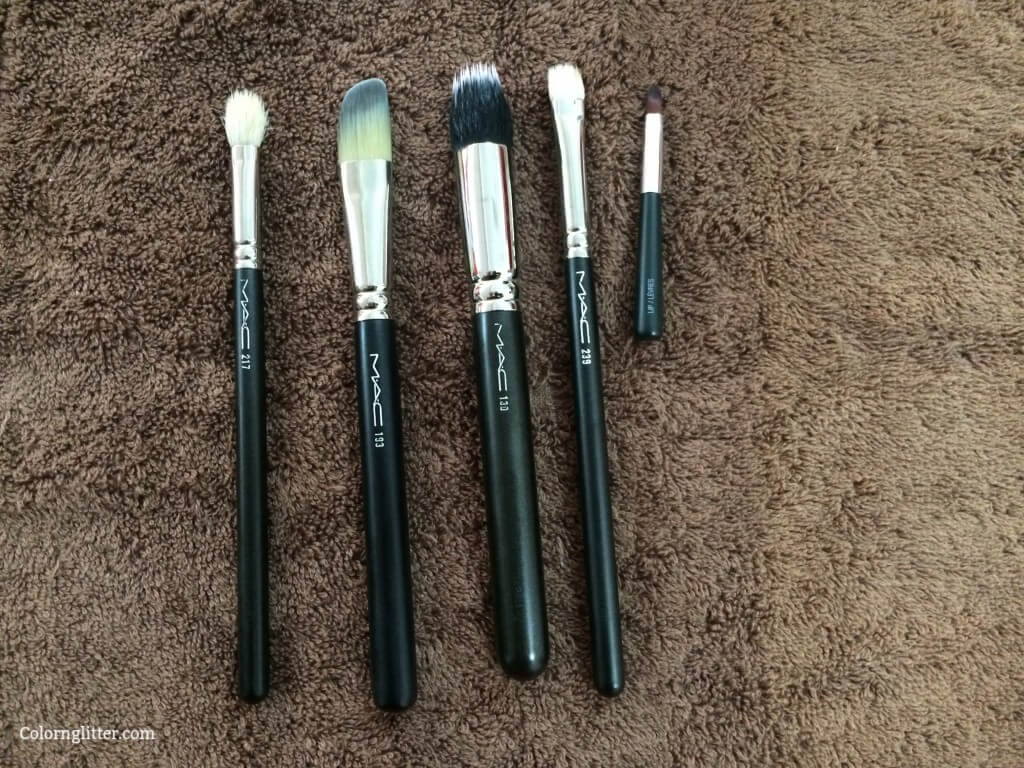 Brushes can be deep cleansed with only warm water and baby shampoo. They look pretty good after being washed in baby shampoo but using the MAC Brush Cleanser puts my mind at ease because it disinfects and conditions the bristles too.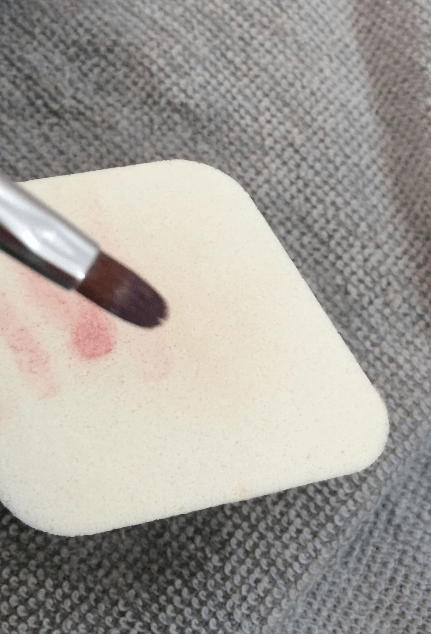 For Travel Size Brushes, which are much smaller, I use a slightly different technique. I soak a sponge in the MAC Brush Cleanser + Warm Water Solution and lather it up. I then gently rub the travel size brushes on this lathered sponge. To rinse them, I swirl them in clean water filled in a tumbler. I keep the level very low so that no water seeps into the ferrule.
MAC Brush Cleanser is available in India via MAC stores. I had bought it for Rs 650 (235ml) but that was an year back. The price may have gone up by now. Customers in USA can buy this product directly from the MAC website for $15.00. Customers in UK can buy this product directly from the MAC UK website for £11.00
Yays!
Spot cleaning brushes with this product is very quick and simple.
This product not only cleans brushes but also disinfects and conditions the bristles.
You need very little product each time you clean a brush so the 235ml bottle lasts a long time.
Nays!
The lid of the bottle has a built in dispenser that doesn't really give good control over the amount of product dispensed. If I'm not careful, I would almost always end up dispensing more than I need. A dropper like mechanism would have helped.