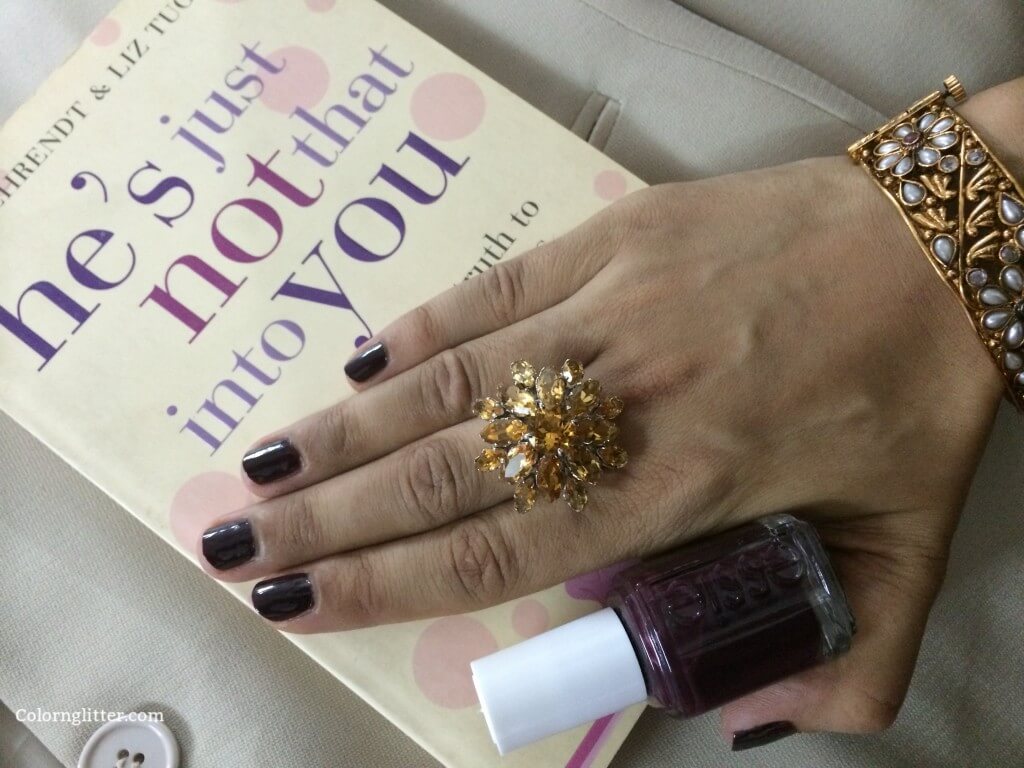 "Carry On" is a deep plum shade. It is perfect for autumn/winter. It is rather bold. Actually it is so dark that it looks nearly black. You get so see the plum tone when you're doing the first coat. You need two coats for opaque coverage and by the time the second coat is on, the color gets really deep and intense with just a hint of plum. I was actually expecting more of plum and not the nearly black look. I liked the formula – it wasn't really tough to work with. It spreads evenly. The brush could have been better though. Its too thin and therefore in an attempt to cover the entire nail, one may end up spoiling the finish. The polish dries pretty quickly to acquire a glossy crème' finish. Essie describes this shade as a deep romantic burgundy nail polish that makes for an adventurous manicure and is an ideal travel companion. I quite like the name. To me, "Carry On" is a bold and sultry nail polish that brings up an image of a spirited girl who doesn't waste her time, so what if "He's Just Not That Into You" , "Carry On"!!!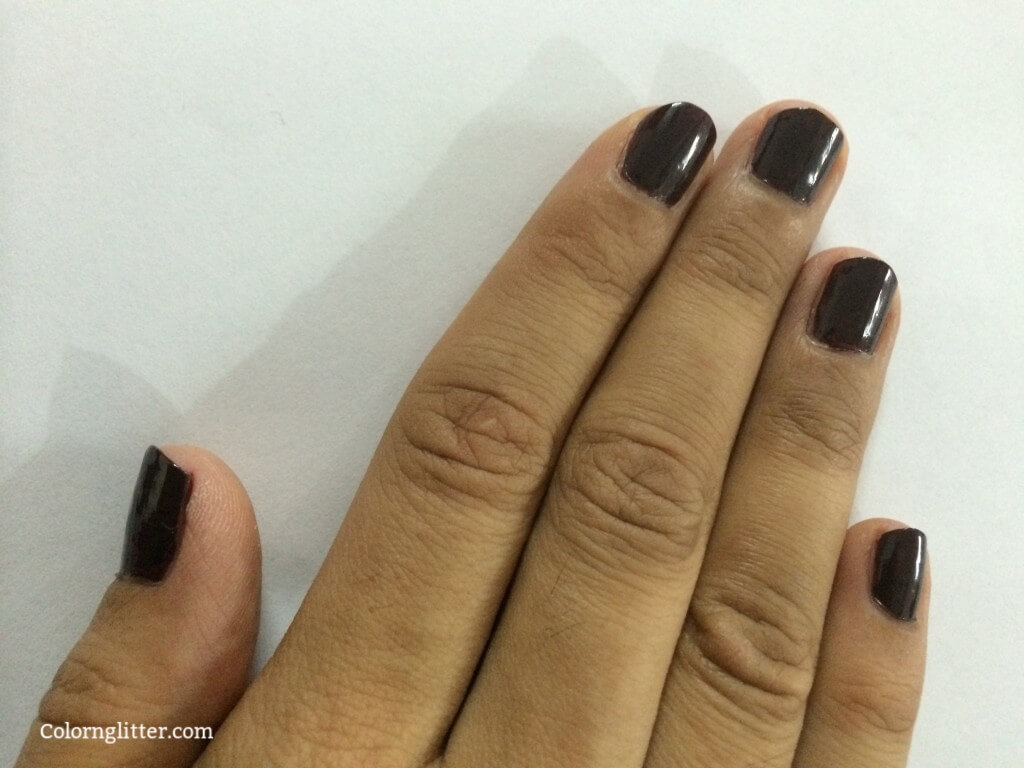 Indian customers can buy this nail polish via Junglee for Rs 835. Like I mentioned in my recent review for Warm & Toasty Turtleneck, though the price is higher than what it actually should be, it is far lesser than what Essie nail polishes are priced in India (usually the best shades are priced at around Rs 1500 – Rs 2170 or so via Rediff Shopping and the slow moving ones are as low as Rs 375 via Esskay). US customers can buy this product via the Essie website for $ 8.50. UK customers can source this via Amazon UK for £7.09
Yays!
A deep and sultry nail polish for those who like wearing bold colors.
Perfect for Fall and Winter. In fact, this is a very popular autumn and winter nail polish.
Wonderful glossy crème finish.
My experience with the formula was better compared to few other Essie nail polishes that I've tried. This one was relatively easier to work with.
DBP, Toluene And Formaldehyde Free.
Nays!
The brush is too thin – it needed multiple strokes to cover one nail. This may sometimes ruin the finish.
Availability for Indian customers – these polishes are available online for a much higher price compared to the original. But I am glad Carry On is actually available for under Rs 1000 in India. That's a better price compared to some of the other shades that are priced as high as Rs 2170.