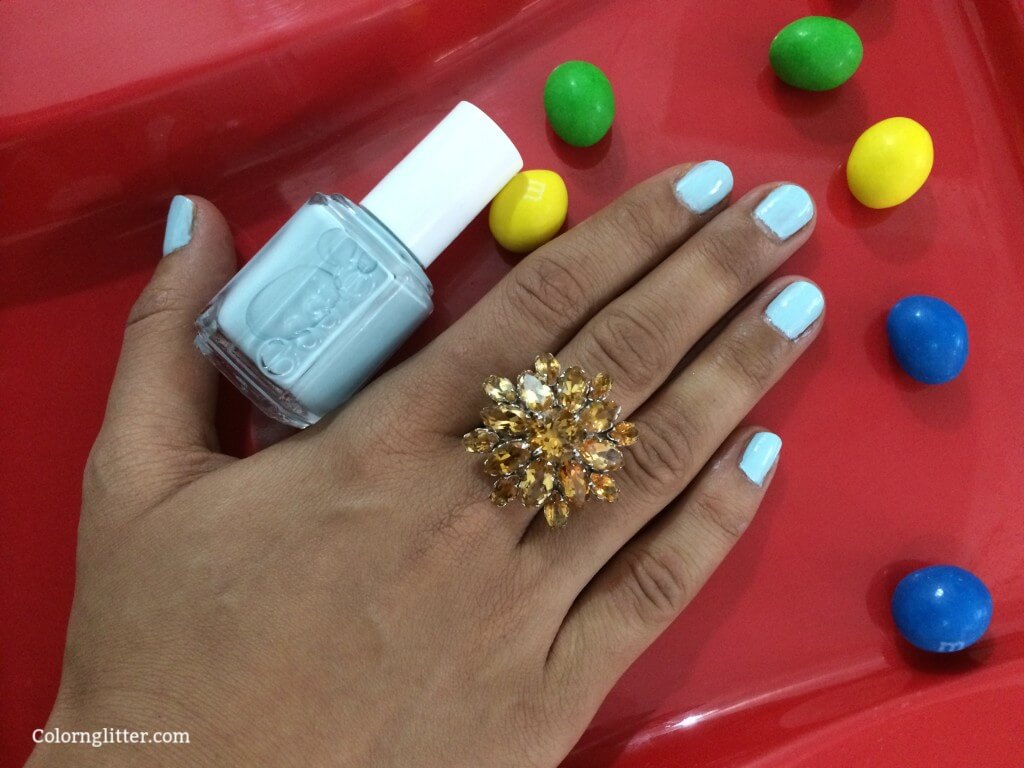 Essie describes this shade as crème de menthe mint nail polish. I had expected this to be a pure minty pastel green nail polish but this leans towards blue. Nonetheless, the color is refreshingly beautiful.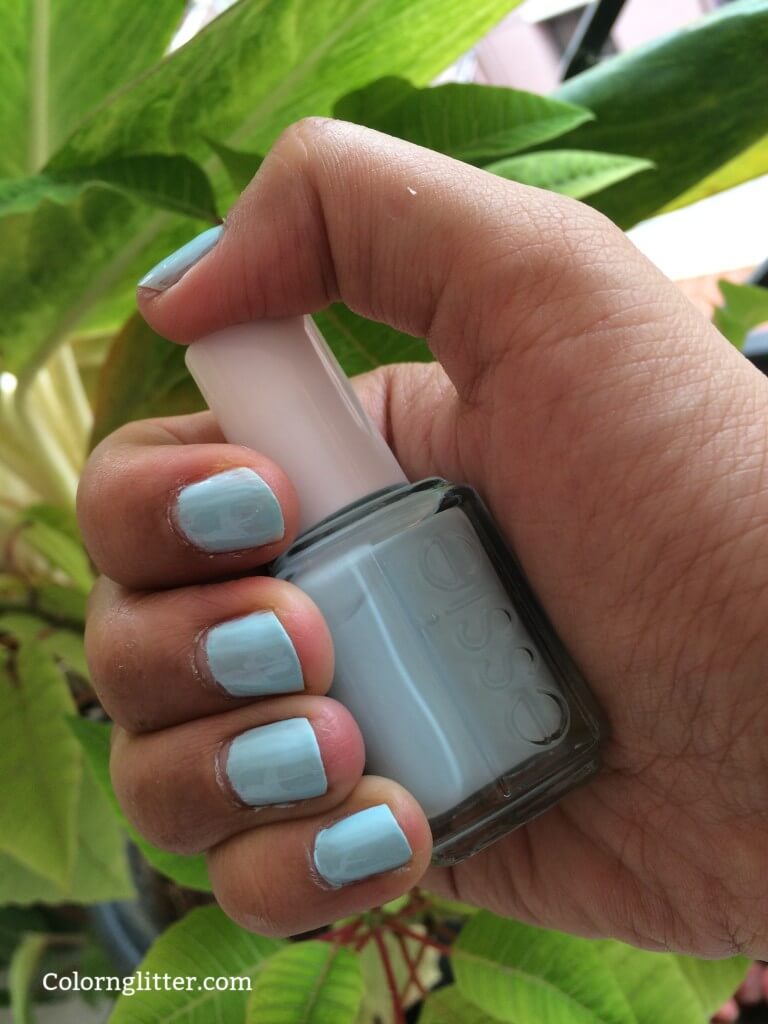 When I'm wearing this nail polish, looking at my nails makes me feel cheerful, happy and calm. That's the effect this nail polish has on me. No wonder it is so popular. I love wearing this color with all black and all white outfits because it stands out and looks very pretty. When I wear it with red outfits, it gives me a very pleasant vibe, as though Christmas is just round the corner. I love wearing it in winters (in fact, Mint Candy Apple was a part of the Essie Winter 2009 collection). That said, it is a color you can enjoy any time of the year.
This nail polish is a two coater. The first coat goes on streaky but I was pleasantly surprised that that the second coat had a self leveling effect and gave me the perfect finish. It looks great with a gel effect top coat. I use my Inglot Top Coat Gel Effect and I really like the final look.
It is available online to Indian customers via Junglee for Rs 900. Customers in the US can buy this directly from the Essie Website for $8.50. UK based customers can buy this from Amazon UK for £7.24.
Yays!
Very Pretty Pastel Nail Polish that can be enjoyed throughout the year.
DBP, Toluene And Formaldehyde Free.
Lovely glossy crème finish
Nays!
Availability for Indian customers – these polishes are available online for a much higher price compared to the original. But I am glad these days I see lot of shades available for under Rs 1000 in India. That's a better price compared earlier days when most of the shades were priced over Rs 2000. Hope Essie makes these lovely nail polishes more accessible to Indian customers soon.