Smolder is one of the most popular shades among MAC's range of Eye Kohls. MAC describes their kohls as soft-on pencil liners that line, define and shade the eyes with rich color and silky – smooth matte/pearl finish. True to this description, Smolder goes on super smooth on the waterline or the lids, wherever you choose to use it. It is creamy and soft. The color is intense black. Blackest black in fact. The finish is matte. It is perfect to create smokey eye looks (I guess that's why it is called "Smolder"). The formula is great to shade the lids as well. However, if you are looking for a simple black eyeliner that stays put on the waterline, Smolder may not be the right choice. It smudges and I didn't expect Smolder to be smudge proof (MAC doesn't claim that this kohl is smudge proof). I'd say go for Smolder if you want to use it specifically for smokey eyes, sultry messy eyeliner looks or for shading the lids. That's what it its meant for.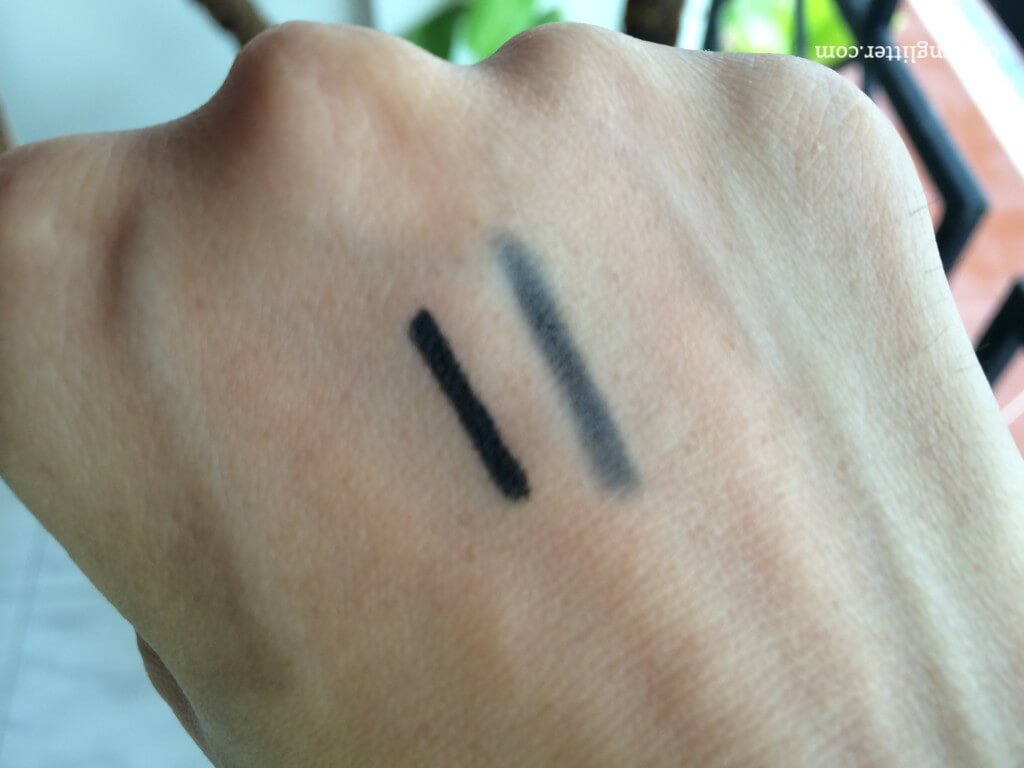 I like Smolder because of the rich deep black pigment, the soft texture and the ease with which it blends for creating dramatic eye looks when used by itself or in combination with different eye shadows.
Smolder comes in form of a wooden pencil that needs sharpening. I haven't sharpened it yet so I do not know if it breaks during sharpening. The pencil is quite long compared to standard Eyeliner pencils that I've seen. It contains 1.36g of product.
Smolder is available in India via MAC Stores for Rs 1300. It is also available online via Snapdeal for Rs1299! Customers in the US can buy it directly from the Official MAC website for $16.00. Customers in the UK can also buy it directly from the MAC UK website for £14.00
Yays!
Love the intense black color!
Very pigmented
Easy to blend.
Goes on super smooth.
Love the soft texture and the matte finish.
Nays!