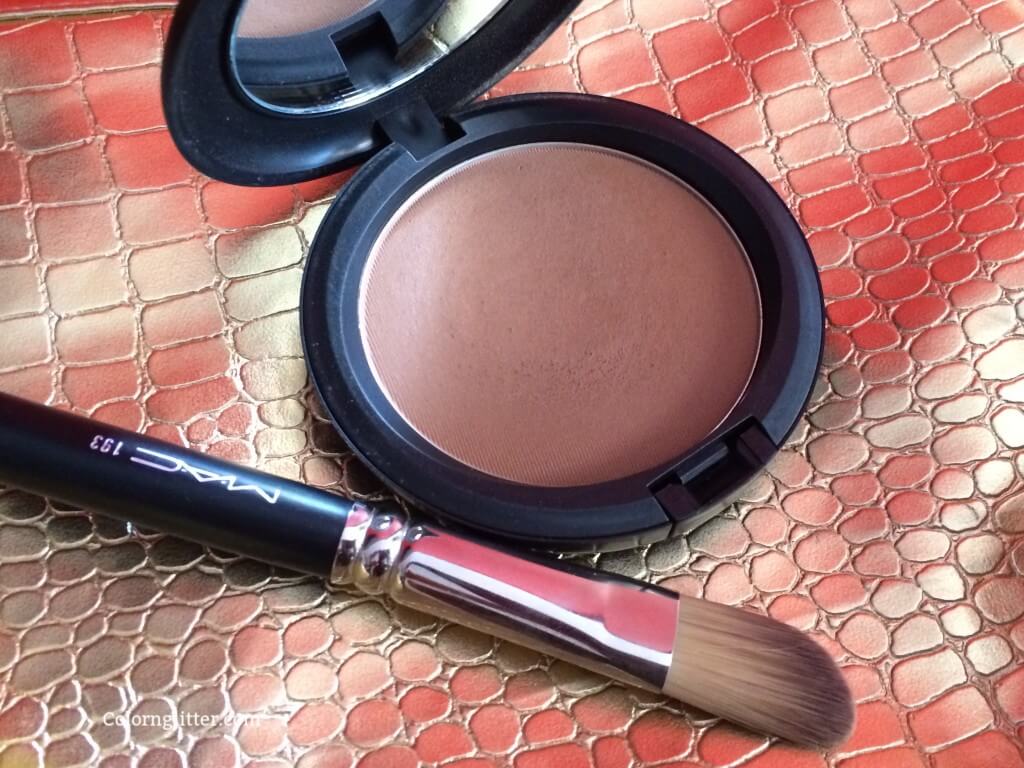 I am always on the look out for products that can be used for contouring and highlighting. In my case, it has been easier to find good highlighters compared to products that can be used for contouring and sculpting. So far I've been most successful with MAC Bronzing Powder. The shade that works for me is Matte Bronze. This shade doesn't look magical in the pan, but once you have it on your face, it looks like skin. It is ideal for creating shadows. To get the desired effect, it is essential to have a good base. I've found that it doesn't show up on bare skin. But when I use a primer ( I have been using MAC Prep+Prime SPF 50), a foundation (MAC Studio Sculpt SPF15) followed by loose translucent powder, I get the best results. Here are some swatches.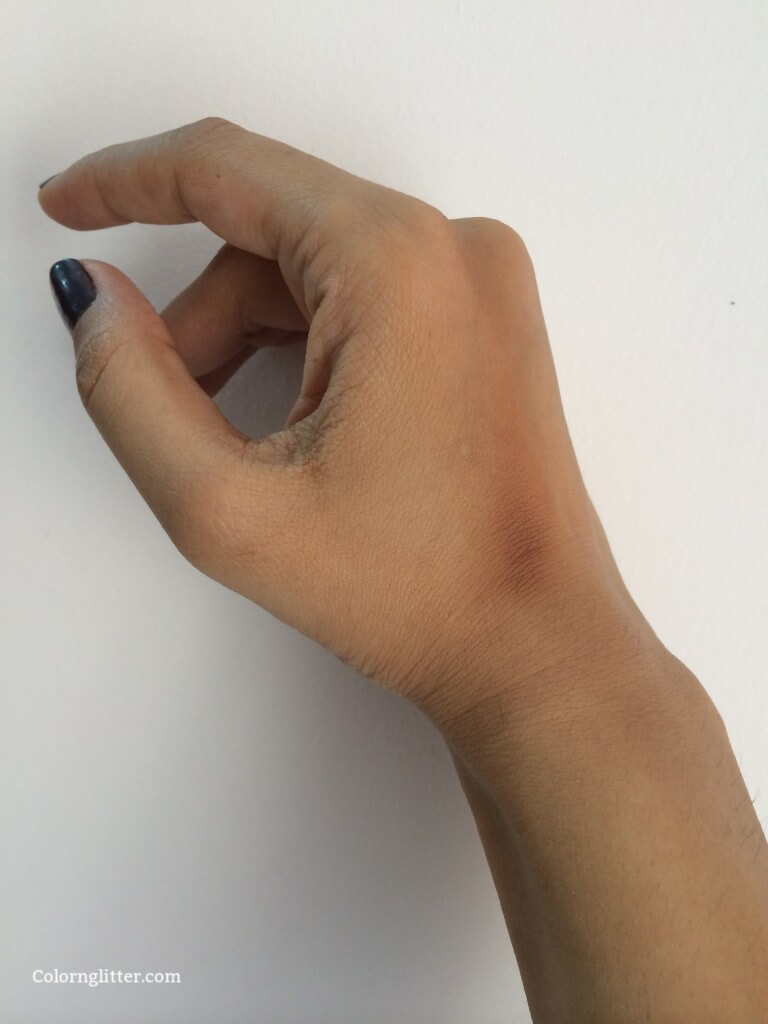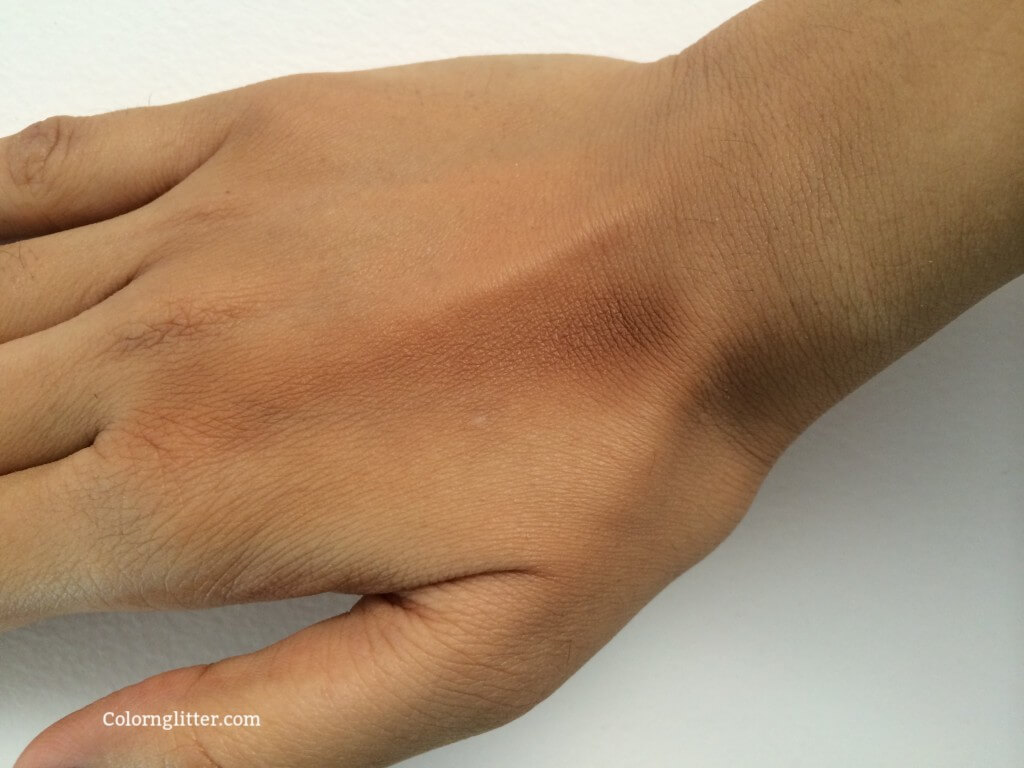 This shade works for me – I am NC42. Women who are NC25 also love this powder for contouring and sculpting. So I think it works for a wide range of skin tones. I think what makes it work for a wide range of skin tones is the fact that one can control the intensity of color you get from this powder. It takes some practice before you get a hang of the right intensity though.
The brush I use is MAC 193. It is ideal for reaching the hollows on the cheeks, the sides of the nose, jawline, up and around the forehead.

I also use it in my crease sometimes. I love the shade because it looks very natural, blends well and lasts all day.
For those who have just discovered contouring, here's an excellent video by Lisa Eldridge.
The pan contains 10g of product so I may not need to repurchase for a long long time! I've been using this pan for last 16 months and there's still a long way to go before I hit pan.
I couldn't find a website that currently sells this product online in India. I bought it directly from the MAC store for Rs 1650 (but that was 16 months back, the current price could be slightly higher since there was a recent price hike for MAC products). US customers can buy this directly via the Official MAC website for $25.00. UK customers can buy this via the MAC UK website for £21.00
Yays!
Excellent product for contouring and sculpting. Looks natural.
Blends well.
Buildable
The 10g pan lasts really long.
Nays!
I wish this product was available online to Indian customers.