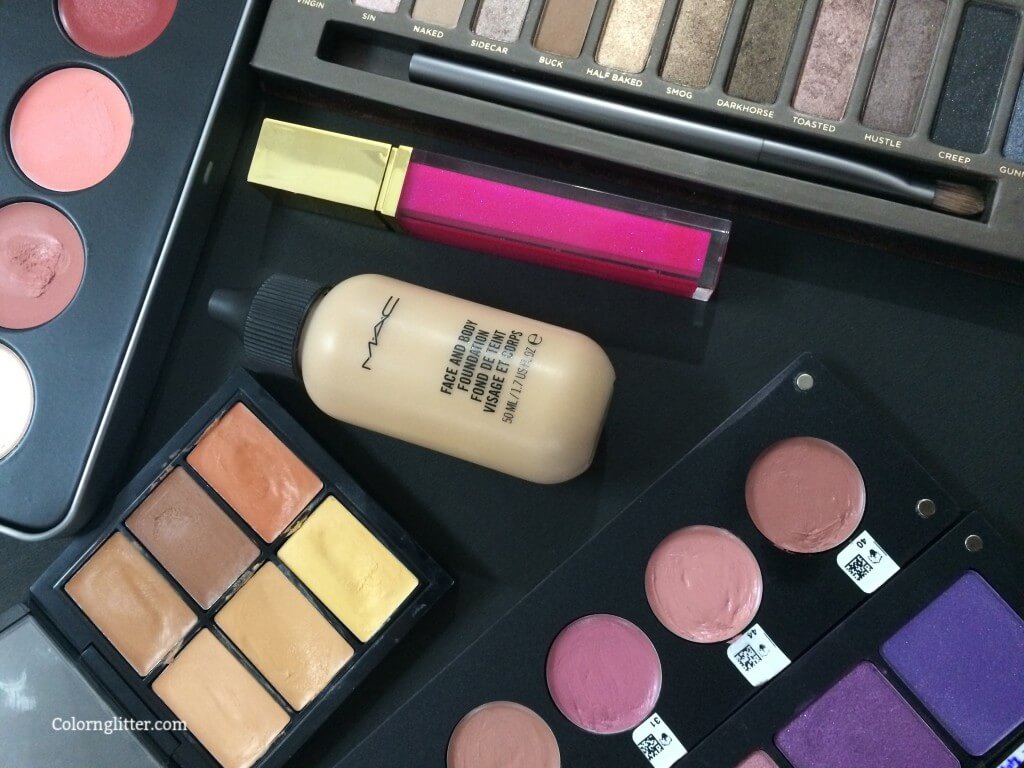 MAC Face And Body Foundation has been loved by makeup artists all over the world for decades now. Two of my favorite Makeup Artists – Lisa Eldridge and Wayne Goss also love this product and so I have been quite excited to try it out. After having worked with it for a month now, I understand why this product is such a hot favorite for those who like natural looking makeup.
MAC Face And Body Foundation is a great choice if you want a sheer foundation with light to medium coverage. It is not for flawless, full coverage looks. If you have fairly clear skin, this foundation will work very well for you. It feels light on the skin and looks very natural. The texture of this foundation is watery which makes it easy to blend or mix with other foundations. I use my fingers to blend this on my skin. It blends easily and the watery texture provides good slip to massage it in. I usually build it up in thin layers. This is my favorite foundation for everyday use because it is great for natural/no makeup looks and I don't need any brushes to blend it. Quick and easy. It has a dewy finish. I sometimes don't wear loose powder over it because I like the way it looks by itself. I wear loose powder when I want a more matte sort of a finish.
What I like best about this foundation is how light it feels and the "my skin but better" feel. It doesn't make the skin look "made up". Even though imperfections on the skin show through this foundation, I love it because it still makes me look like "me". I prefer looking "not flawless" rather than looking too made up. I love this foundation so much that even on days when I really need high coverage, I either mix it with high coverage foundations or wear it as a base (it works very well as a base for other foundations). It is water resistant – so that is another plus. If you have super dry skin, mix this with your favorite moisturizer and you may just get the best tinted moisturizer you've ever tried!
MAC Face And Body photographs well too. I saw one of Lisa Eldridge's videos where she mentions Face And Body as one of her favorite foundations. She's used it extensively during shoots. The video also explains that this foundation has good film forming agents that make it long wearing as well as water resistant. Though this foundation does not contain SPF, I did see Titanium Dioxide as one of the ingredients. It has a mild citrusy fragrance that I absolutely love!
I have dry and sensitive skin but I've not had any problems with this foundation. It doesn't cling to any dry patches on the skin. I think this product will work for you if you have combination/normal/dry skin. Those with oily skin will need to powder.
MAC Face And Body is available in 13 shades. I bought it in the shade C5. Here are some pictures that will give you an idea about the texture of the foundation and how it looks on the skin.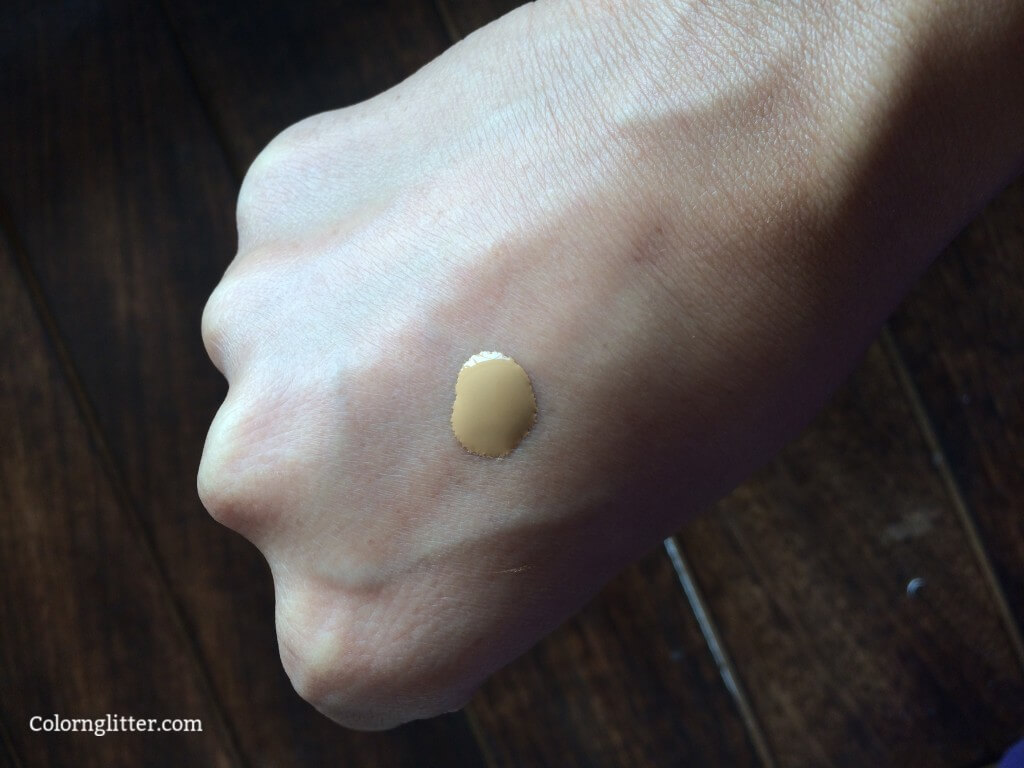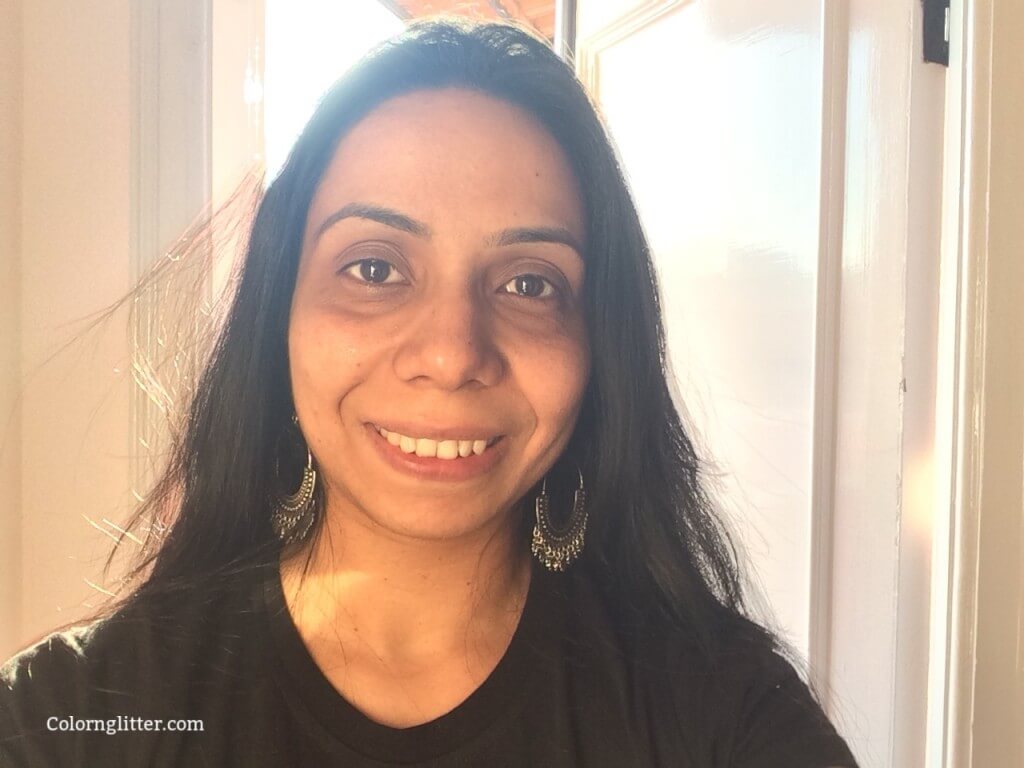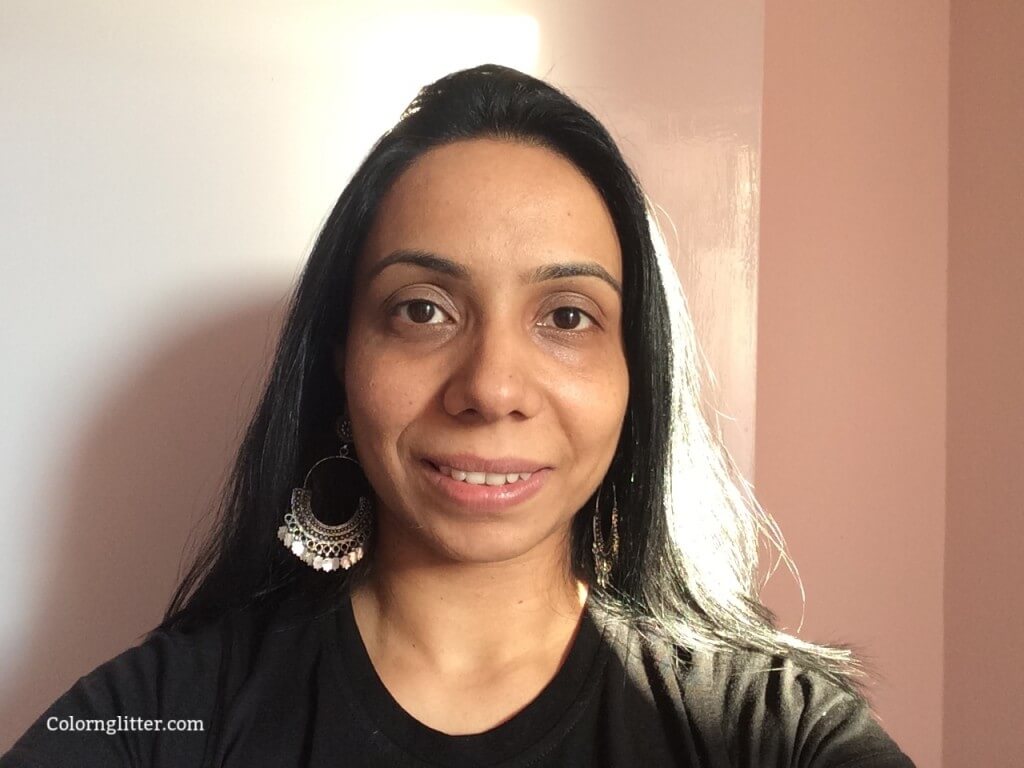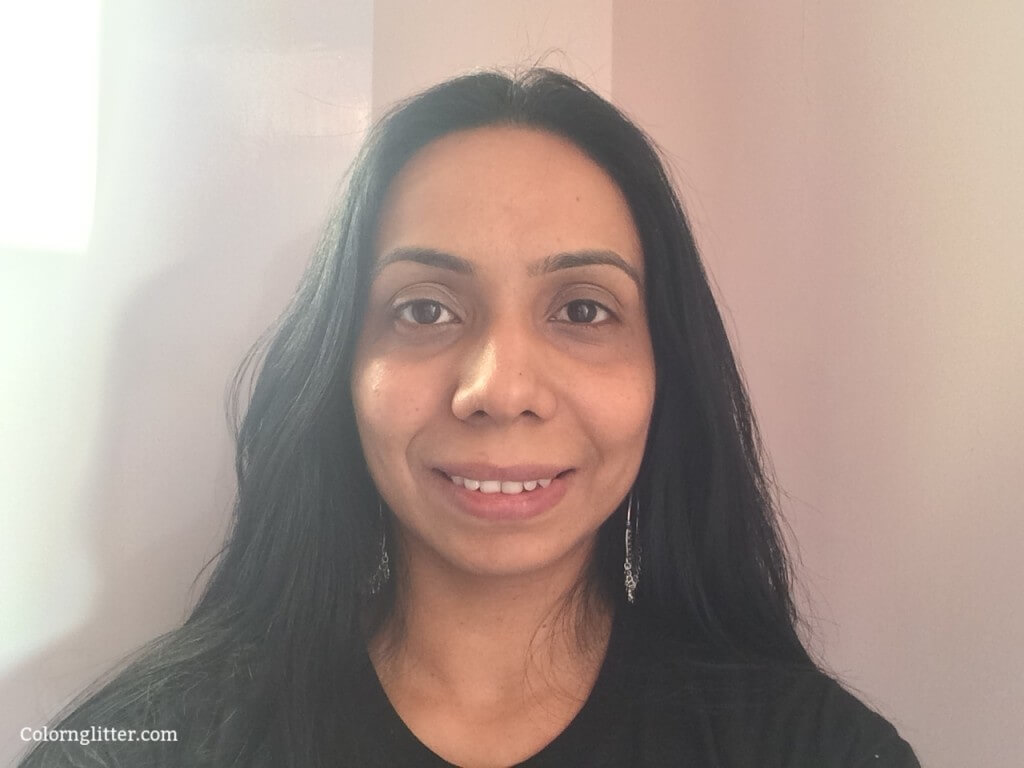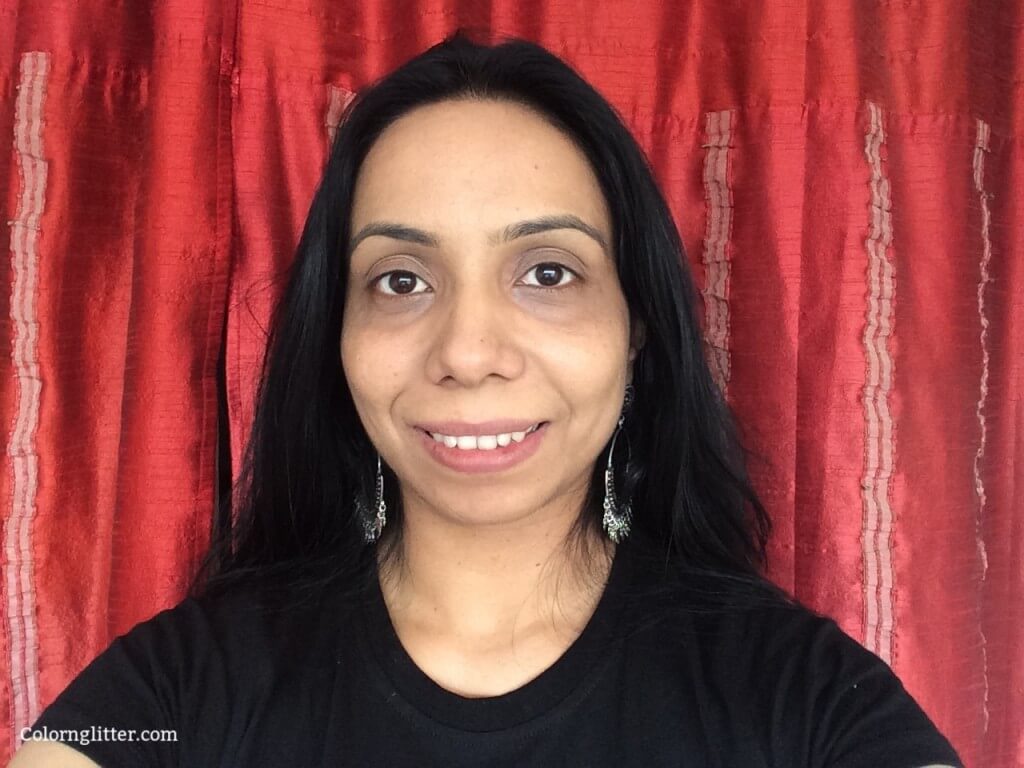 This foundation is also perfect for use on arms, legs or any exposed skin. Once it sets, you don't have to worry about it coming off on clothes or any sort of staining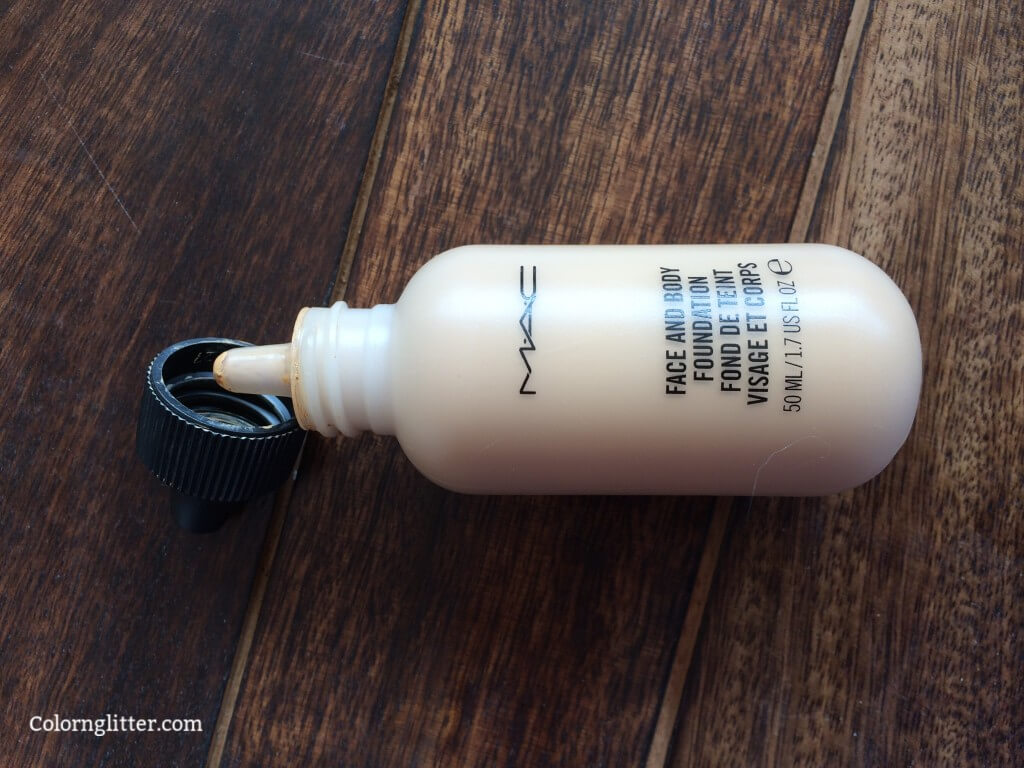 This foundation comes in a simple plastic bottle with a nozzle dispenser and a black screw cap. I haven't experienced any leaking or spillage with this bottle while travelling but when I do not keep it upright, I end up dispensing more product than I want. So it is best to keep the bottle upright. Give the bottle a nice shake before you use the foundation.
In India a 50ml bottle of MAC Face And Body Foundation costs Rs1990. Customers in the US can buy it via the Official MAC website for $27.00 (50ml). UK based customers can buy it via the MAC UK website for £21.50 (50ml).
Yays!
Looks very natural
Easy to blend. Can be applied with fingers!
Photographs well
Longwearing
Has a nice dewy finish
Doesn't cling on to any dry patches.
Can be used on arms, legs or any exposed skin. Once it sets, you don't have to worry about it coming off on your clothes or any staining.
Nays!
None! Some may not like this foundation because it doesn't provide full coverage but for me, the fact that it looks natural overrides the fact that it doesn't provide full coverage.