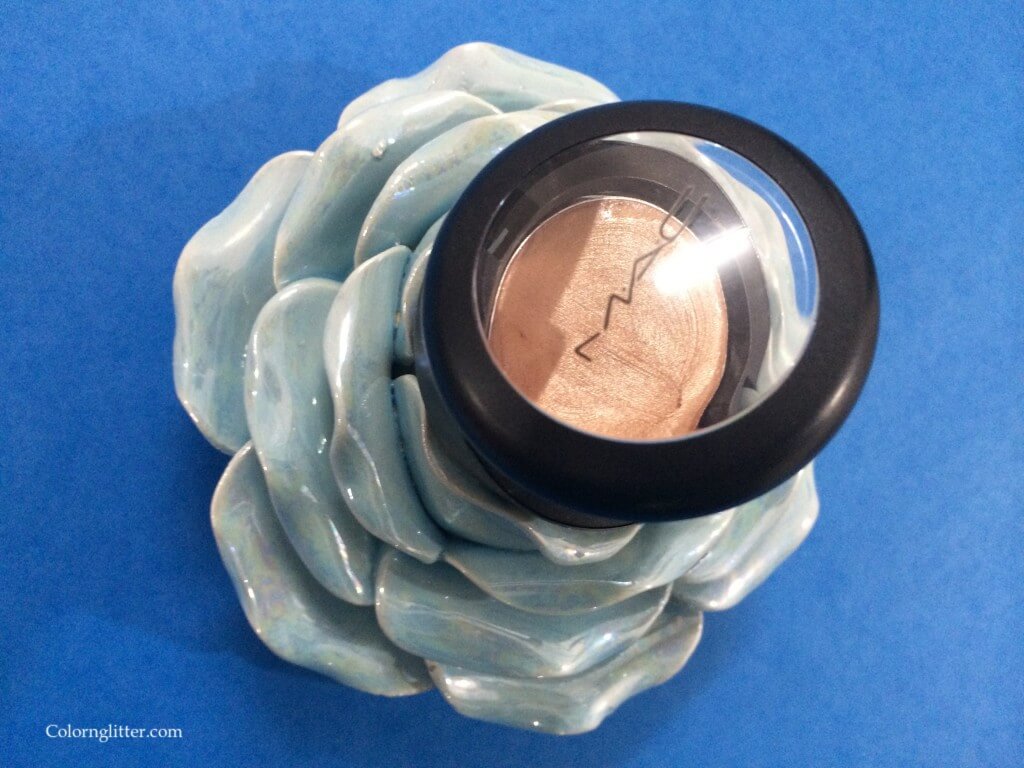 Cream Color Base from MAC is a versatile product that can be applied as a highlighter, blush, eye shadow or lip color (though there are some shades which are not recommended for use in lip and eye area). Cream Color Base can be applied directly on bare skin, or over foundation, moisturizer or powder. It can be applied using a brush, sponge or with fingers.
It comes in 10 shades. I am reviewing a shade called Improper Copper .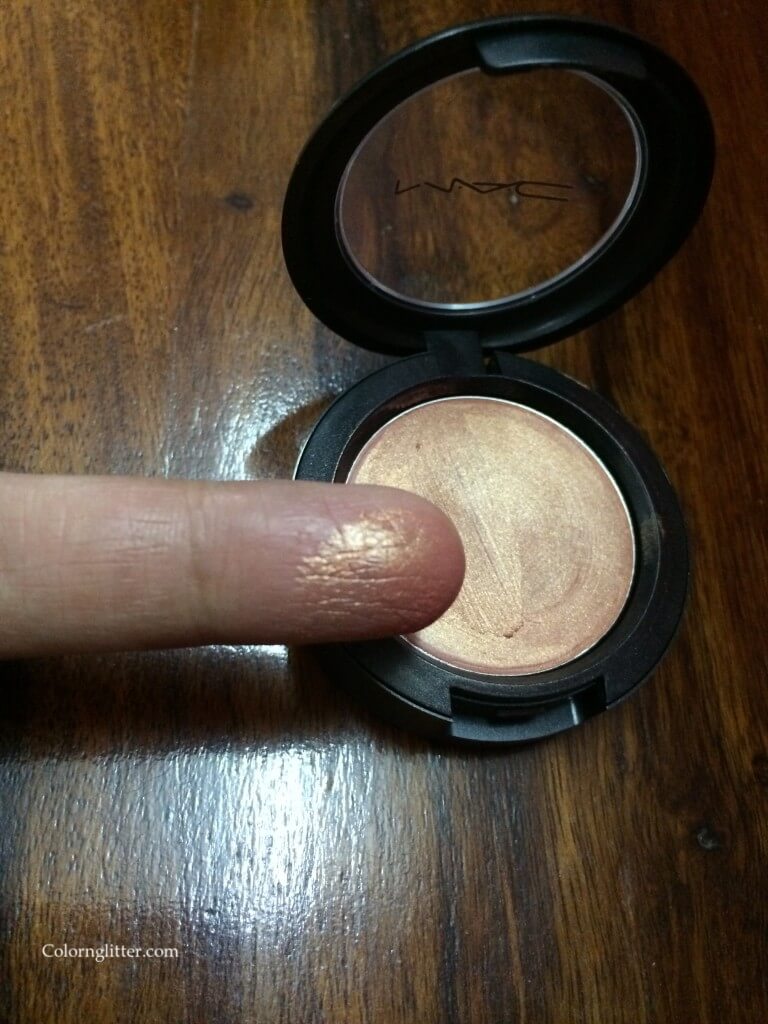 Improper Copper isn't actually a copper sort of a shade. It is a subtle peachy golden shade. It looks a little different on the skin than in the packaging. The texture is very smooth. It goes on sheer and subtle on the skin unless you build it up.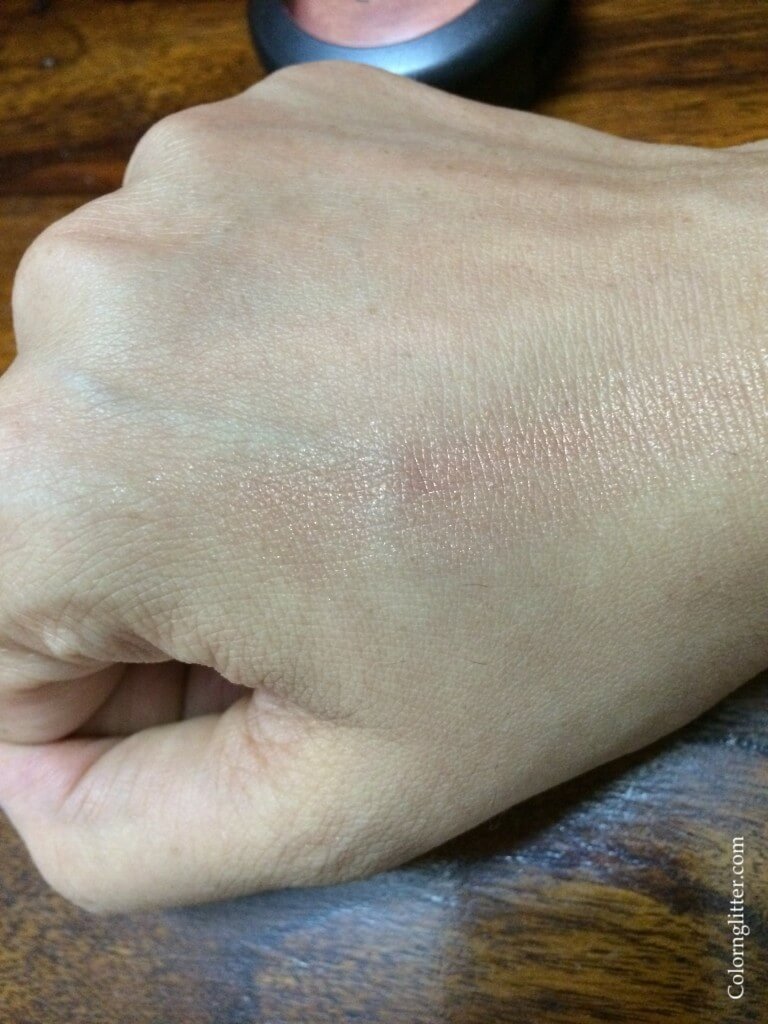 I chanced upon this product when I was looking for a highlighter. It took some getting used to before I learnt what all I could do with it. When used skillfully, this product makes a wonderful highlighter.
The shimmer in it is very understated and creates a wonderful natural glow when light falls on it. I like the way it looks when used to highlight the "reverse C" tracing the top of the cheekbones, going upwards above the brow.
Though MAC does not recommend using Improper Copper in the eye area, I have tried it on my lids and the inner and outer corner of the eyes
I also love using it on my cheeks and then layering a blush over it.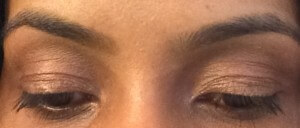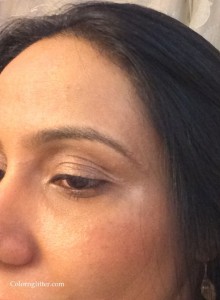 If I haven't had my quota of sleep, and have just 5 minutes to do my make up, I rely heavily on Improper Copper. Here is a picture without any make up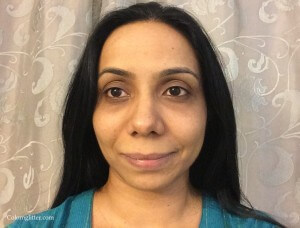 Here is my quick 5 minute feel good makeup routine with Improper Copper :
Apply MAC Studio Fix Powder Foundation using a brush.
Use Improper Copper on my cheek bones, tracing the reverse C over my eye brows.
Use Improper Copper to highlight the vertical line along the middle of the nose.
Use Improper copper as a base and wear a blush on top of it.
Use Improper copper on the cupid's bow and dab some lip color.
Wear a deep brown eyeliner on the water line.
Wear mascara.
Here is the finished look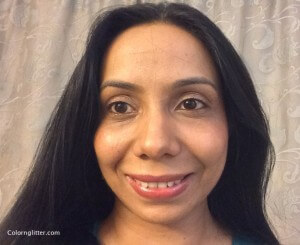 Overall, this is a very versatile product. There is a lot one can do with it. If you want an instant glow and this shade suits your skin tone, you are sorted. On the skin, it wears for about 5 hours.
I bought this product from the MAC counter for Rs1200. It is available via the official MAC website http://www.maccosmetics.com for $20.00. For UK customers, it is available via http://www.maccosmetics.co.uk for £15.00.
Yays!
A single product takes care of multiple needs.
Travel Friendly packaging
The shimmer in the product is subtle
Adds an instant glow to the face
Nays!
I wish I could use it in the eye area too. While I have tried it on just out of curiosity, since MAC doesn't recommend it, I will not be using it on the lids.
MAC does not recommend Improper Copper for use in the eye area