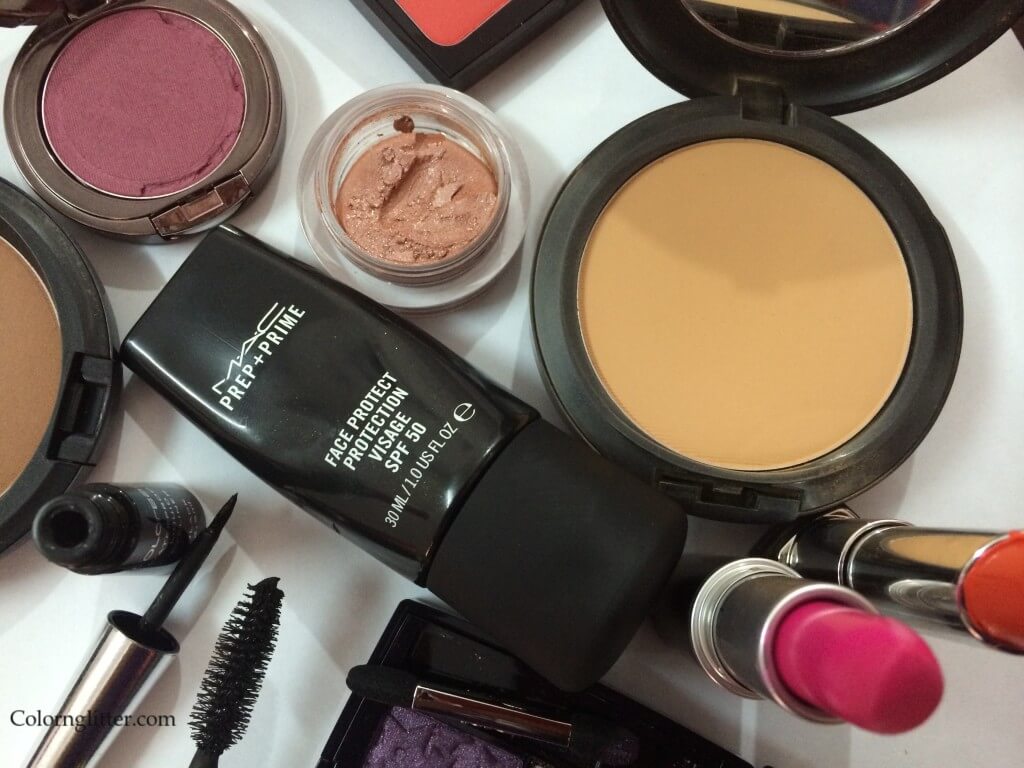 Per the claims made by MAC, Prep+Prime Face Protect SPF 50 is featherweight, fast absorbing, oil-free and invisible. It is not supposed to affect the look, texture or long wear integrity of makeup. It has also been formulated with oil-absorbing powder, that is meant to prevent oil breakthrough. Of course, since it is SPF 50, it is supposed to provide high-level broad spectrum sun protection to prevent skin against discoloration, premature aging, dryness and other effects of sun exposure. It is designed to suit all skin types.
Based on my experience with this product,I can say for sure that the SPF 50 works. Never got sunburnt when I wore this so I believe it offers high level of sun protection. True to the claims, it gets absorbed quickly into the skin and leaves behind a smooth surface for you to begin makeup. I usually use this after moisturizing but if you don't have very dry skin, you can use this as a face cream too because it is moisturizing. I like the fact that while travelling, I can just carry this tube and skip the sunscreen. Also, I feel it helps if one doesn't have to wear a separate sunscreen because the primer contains SPF – less number of products on the face.The only point which I don't like is that it doesn't completely prevent oil breakthrough. So if you have oily skin, I'd suggest you test this first – maybe try this at the MAC store, finish rest of your work at the mall and after all the activity, if you like the way your skin feels, buy it. If you don't like it, there are other good options available for normal to oily skin.Please refer to this article.
Overall a good product – worth consideration of you are looking for a good primer.
It is expensive! Out here in India it costs Rs 2000 for 30ml of product
UK customers can buy this via the MAC UK website for £23.00 (for 30ml of product). This product has been discontinued in USA.
For those interested, here are two good articles on primers. These articles are from the Futurederm website. The Futurederm website is a great place for those who really want to understand how skin care products work.
Articles from Futurederm:
1) Can I Use A Primer As A Moisturiser?
2) Does Makeup Primer Stop Bacteria From Getting Into Pores?
Yays!
Offers high level of sun protection.
Makeup sits well on this primer.
Gets absorbed into the skin leaving a nice finish.
Nays!
Quite expensive!
Wish it had better oil control.