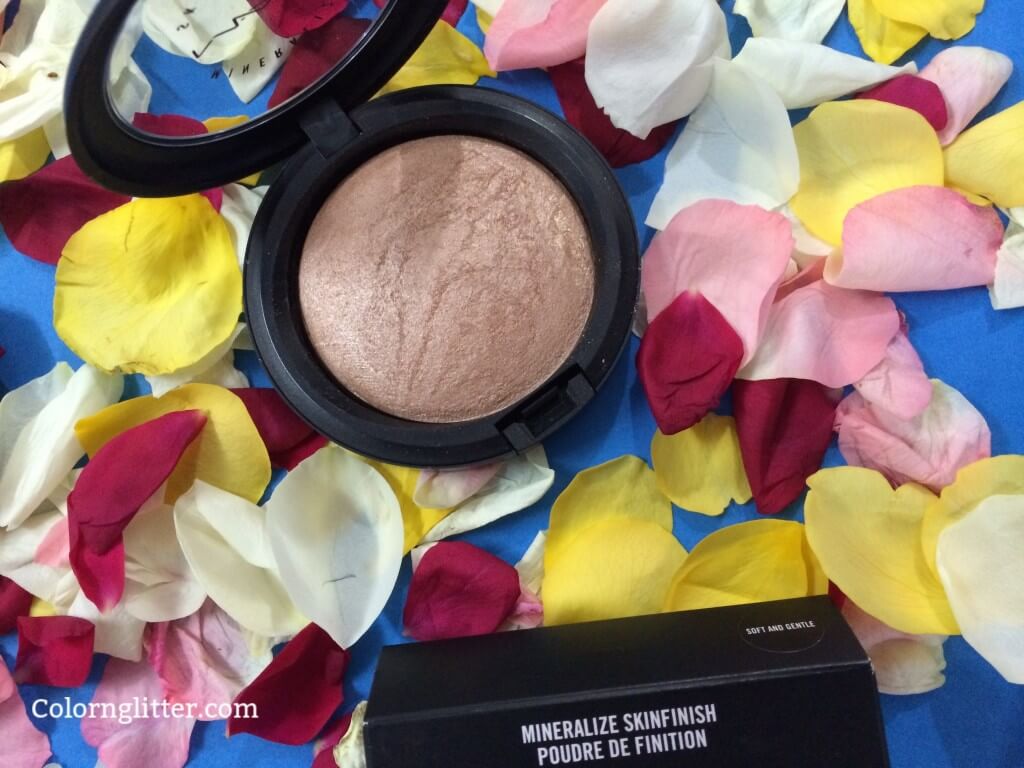 MAC describes their Mineralize Skinfinish range as A luxurious velvet-soft powder with high-frost metallic finish. Smoothes on: adding buffed-up highlights to cheeks and brows, or an overall ultra-deluxe polish to the face. These compacts come in 5 shades – Lightscapade, Global Glow, Soft & Gentle, Cheeky Bronze, Gold Deposit. I went in for Soft & Gentle. On the MAC website, Soft & Gentle is described as glided peach bronze which isn't inaccurate but to me this looks more like shimmery champagne. I think what makes this highlighter so popular is the fact that it looks good on all skin tones. I've seen it on numerous girls before I bought it myself and it looked great on everyone. That said, I have to call out that while I call it shimmery, you may end up looking "glittery" if you don't use a light hand. I think this highlighter looks best when used sparingly – it gives that peachy illuminated glowy look.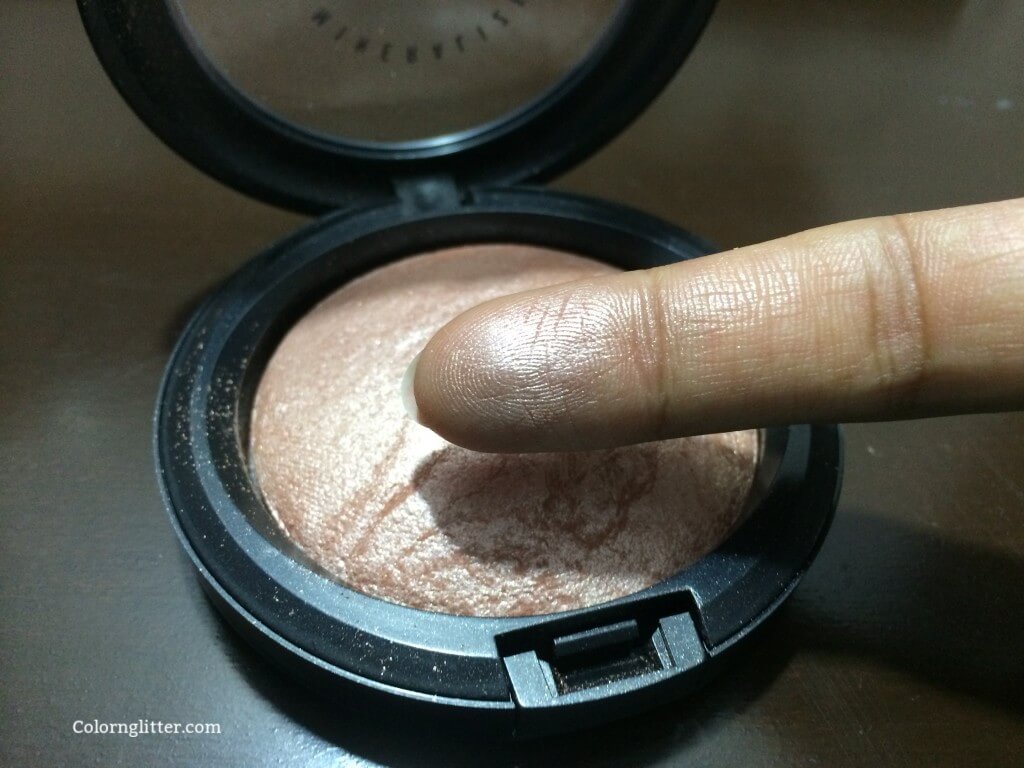 This highlighter is tricky in the sense that its tough to make out whether you have enough of it on your face already or not. Sometimes you may feel you need a bit more but you may actually have enough or even more than needed. Make sure you have enough light when you're working with this product. Once you get used to it, its easy to apply – just a quick swirl on the cheeks with a fluffy brush. You can use your fingers too. Like with any other highlighter be careful not to highlight what you want to hide – for example the pimple on my cheek which I wouldn't want to draw attention to but its gotten accentuated due to the highlighter because I wasn't careful and didn't work on camouflaging it.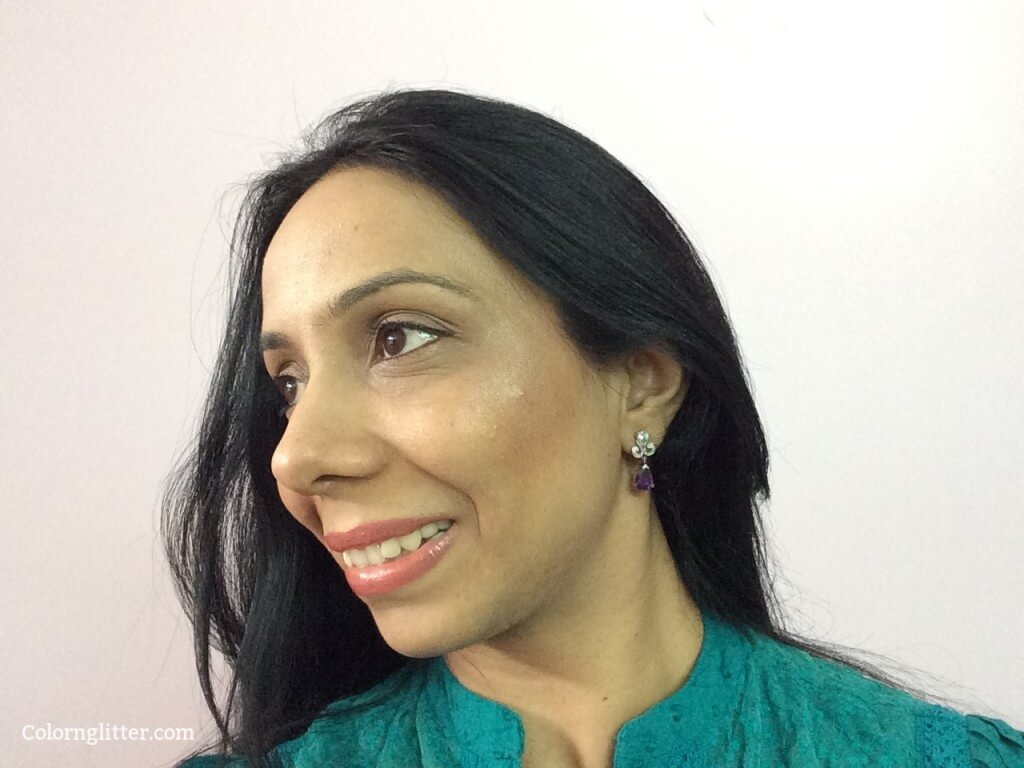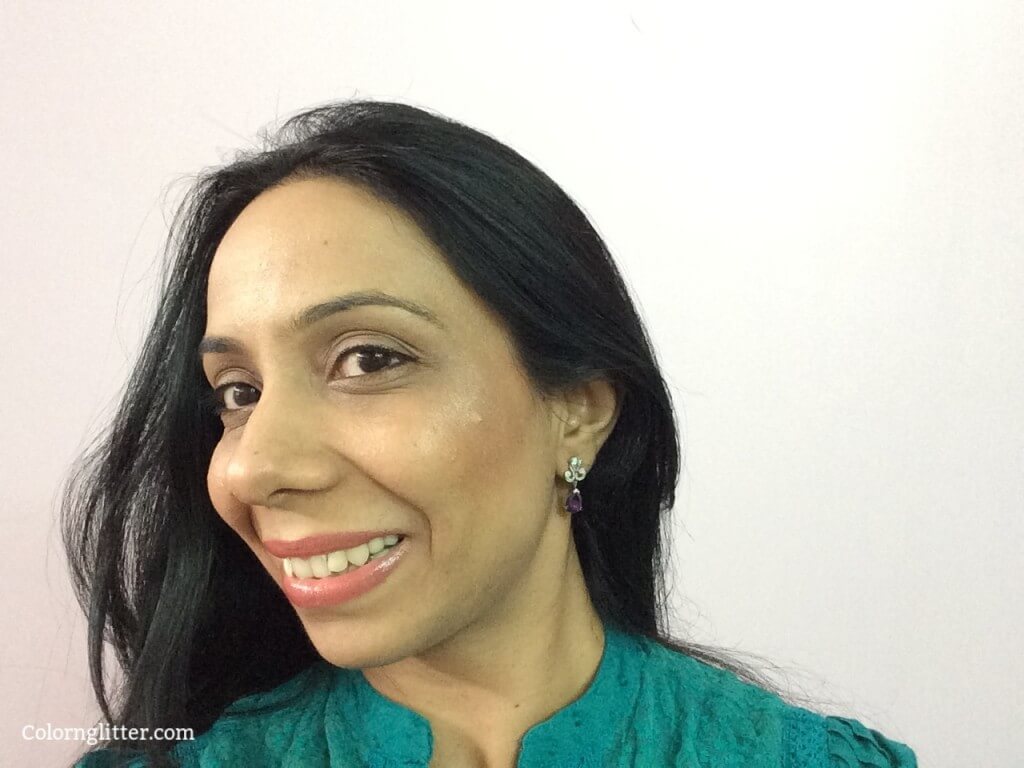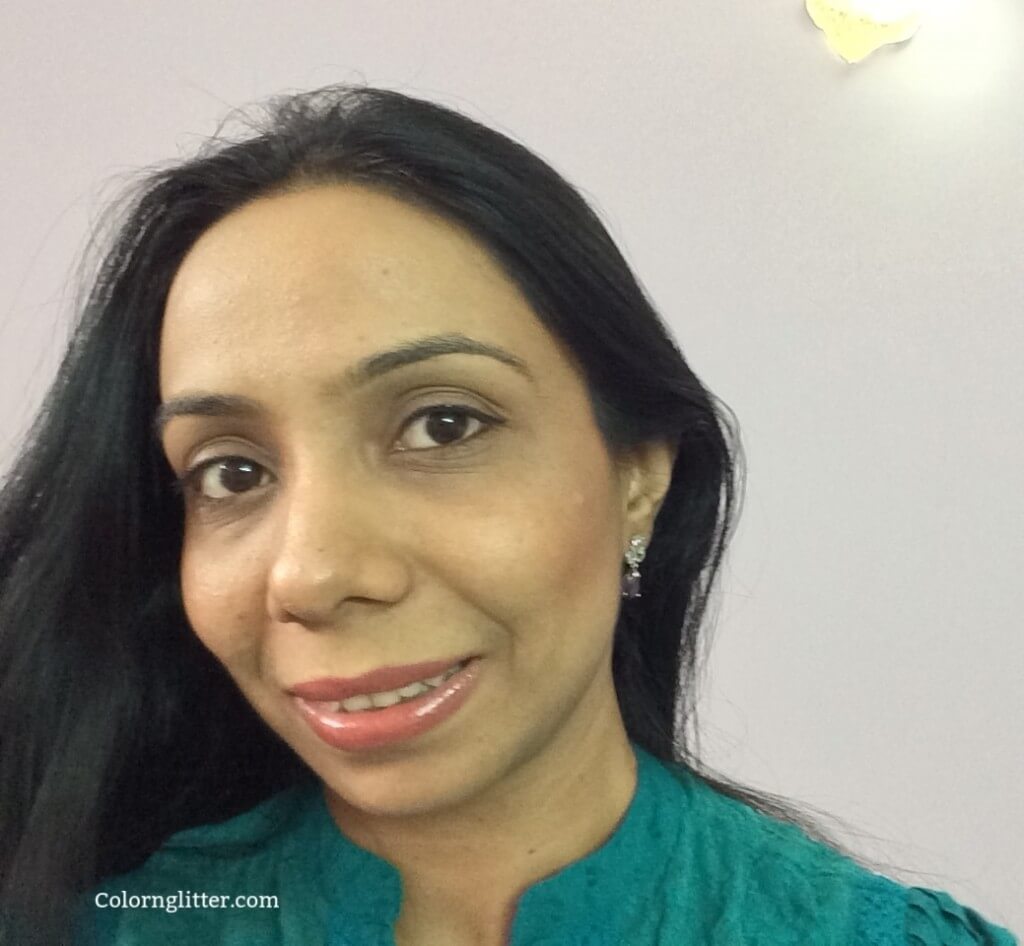 Overall, I like the product although I prefer cream highlighters (like MAC CCB Improper Copper) over powder/compact highlighters. This is a great product for those who are very skilled at applying highlighters. It can be used to highlight the cupid's bow, brow bone, inner corners of the eye, bridge of the nose, shoulders and what not. It can be used as an eye shadow too. I'd say, swatch it before you buy – do not blind buy this product because though it looks good on all skin tones, its important to feel confident that you can work with it. Like I said, its tricky to work with.
You get 10 grams of product, which is a lot – I may never hit pan on this! I bought it from one of the MAC stores for Rs1800. Customers in the US can buy it directly from the MAC website for $32.00. UK customers can buy it from the MAC UK website for £23.00.
Yays!
Lovely champagne highlighter that can look good on all skin tones.
You get 10grams of product – and need just a tiny bit to do your face so it lasts really long.
I like the texture, its smooth and finely milled
Nays!
You have to get used to this product else its easy to make a mistake and ruin your makeup. Its tough to figure out how much of this product needs to go onto the face because there is loads of shimmer/glitter in it. Use sparingly.