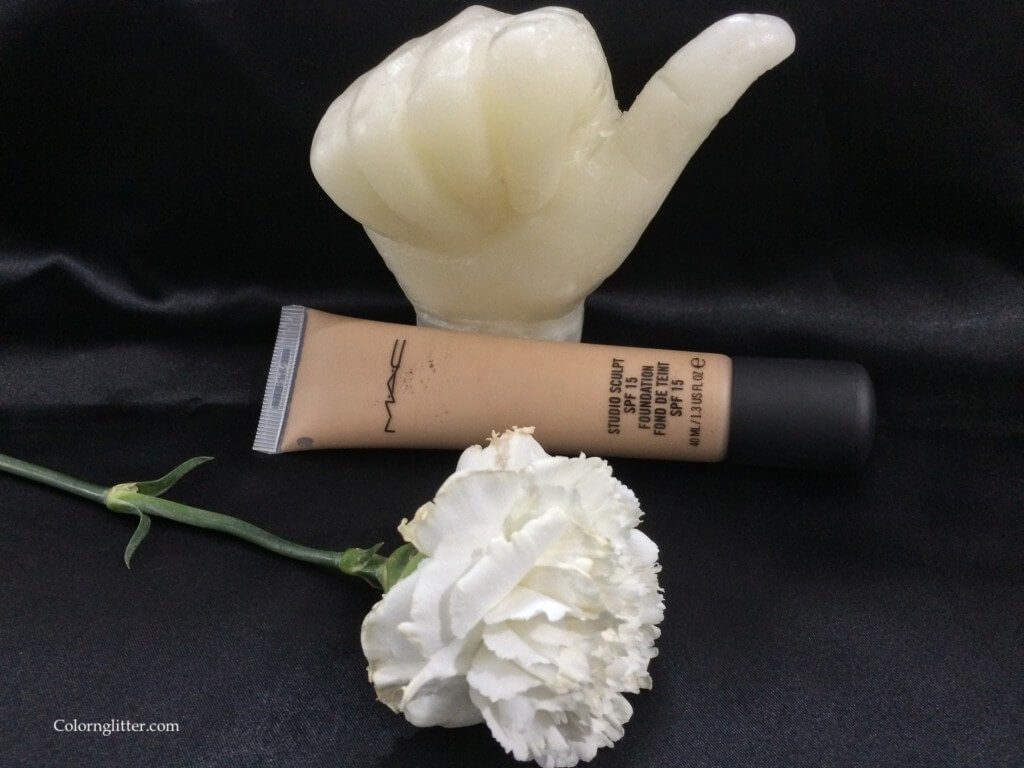 The MAC website describes this foundation as – A luxurious, creamy foundation that delivers ultimate hydration while instantly revitalizing the look of dull and dry skin. Innovative gel-based system provides outstanding skin feel and a medium, buildable coverage with a natural satin finish. Micronized silicone coated pigments improve skin adherence and blendability while helping to maintain colour purity. Offers broad-spectrum UVA/UVB protection with SPF 15. Comfortable on all skins, but especially suited for normal-dry and mature skins
This winter I was looking for a foundation that not only blends well, gives a good finish but hydrates the skin as well. Also since I had already tried powder based, liquid and cream foundations, this time I decided to try a gel-based foundation. Mac Studio Sculpt seemed to meet the criteria and hence I decided to pick it up (in the shade NC 42). It comes in a 40ml tube which costs Rs 2150. I have been using it for the last 5 months and based on my experience so far, I can tell that it will definitely last for at least 18 months. The plastic tube it comes in, is well designed. One can easily control the amount of foundation one wants to dispense without wasting.
Very little product is needed to do the entire face so it is safest to start with a small amount and then build it up (if needed). I have tried using this with a brush (Mac 130), the Beauty Blender and my fingers. I felt the Beauty Blender worked the best. Applying it with the fingers also provided a decent finish. I do not set it with powder immediately. In fact, I use loose powder only to set the concealer. This foundation gives a beautiful, dewy and natural finish. The coverage is medium. It can be layered for higher coverage but I feel the beautiful finish will get compromised if too much of product is used. This foundation stays put for 6 hours.
This foundation is best suited for normal to dry skin.
Shake well before use.
Yays!
Hydrating, feels light on the skin and gives a beautiful dewy finish
Very little product is needed hence the product lasts a long long time
This foundation is SPF 15 so a separate sunscreen is not needed. Also in spite of containing SPF, this foundation photographs well.
I like the packaging. It comes in a tube which helps dispense just the amount you want without having to worry about buying an extra pump to ensure you don't waste any product
Nays!
Nothing. I love this product
Have you used Mac Studio Sculpt? Did you like it? Are there any other gel based foundations that you have used? We would love to hear from you. Please leave comments in the section below