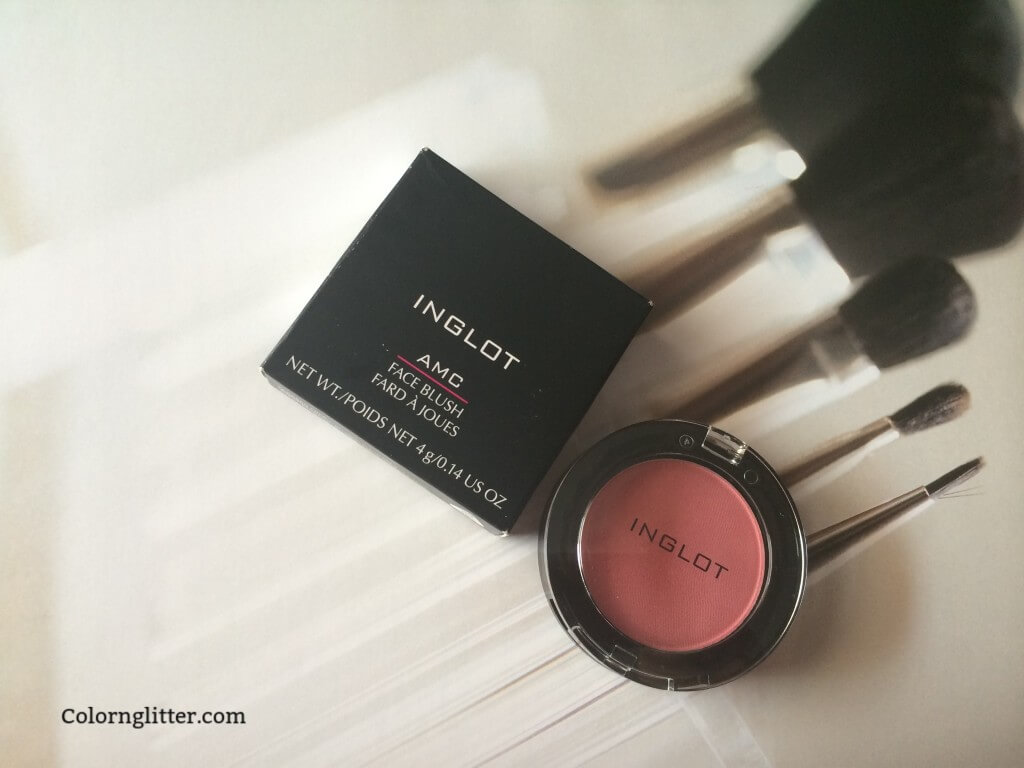 Inglot as a brand has impressed me so far, so I decided to try out some more products from them. I picked up their AMC Face Blush #58. AMC stands for Advanced Makeup Components. As I understand them, AMC products from Inglot are talc free and perspiration resistant.
This is a powder blush in a peachy pink shade, with a coral tint. It has a matte finish – there's no shimmer at all.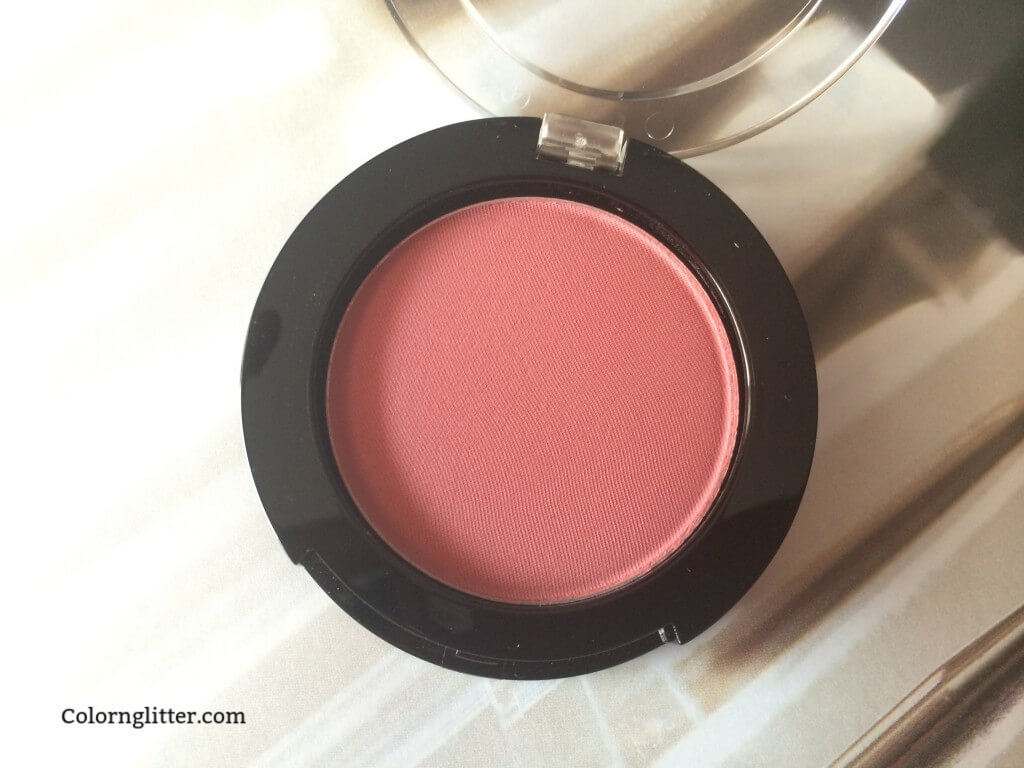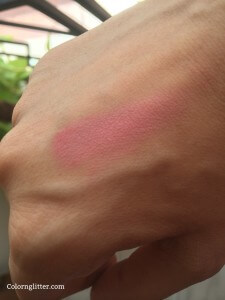 The texture of this blush is soft and velvety. It has good pigmentation so it is best to build up the color slowly by starting with less color on the brush. Don't forget to tap the brush before you start applying this blush on your cheeks else you may end up with too much color.
The blush blends easily and looks very natural on the cheeks. Here's how it looks on my NC42 skin tone.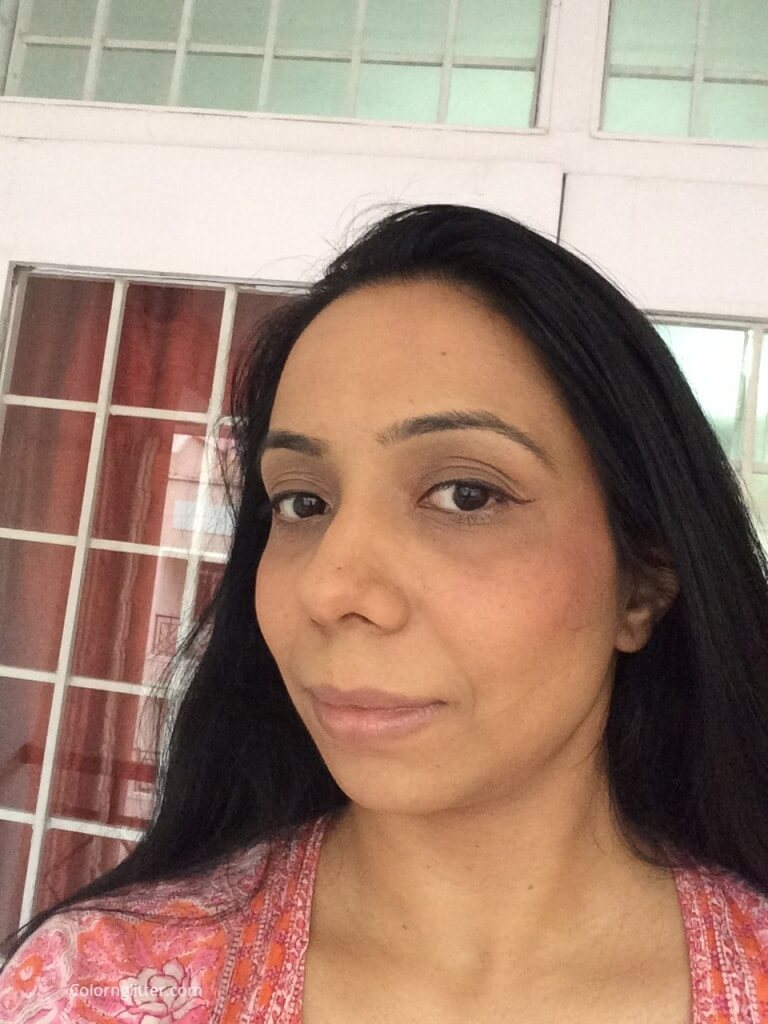 I don't have any color on my face other than the blush because I didn't want anything else to complete with it. In fact I just have my foundation, a touch of loose translucent powder and eyeliner.
Though this blush is suppose to be longwearing, it started fading after about 4 hours. To make it last longer, it will need to be layered over a cream blush.
I like the packaging! This blush comes in a round plastic pan with a see through click and close kind of a cover. It is travel friendly – no chance of this accidentally opening up in a handbag.
Overall, I like this blush. This shade will work well for all skin tones.
These blushes are available online in India via the Majorbrands website for Rs1100 (for 4 gms of product). Customers in USA can buy these blushes directly from the Inglot USA website for $14.00. UK customers can buy them via the Inglot UK website for £10.00. Strangely, #58 is not listed on the UK website.
Yays!
Soft and velvety! Blends easily and looks very natural.
Good pigmentation.
Paraben free
Not tested on animals
Value for money! One needs only a tiny bit each time so that pan will last forever.
Nays!
Wish it was long wearing too. Though this isn't a major issue because most powder blushes don't last all day. I can always layer it over a cream blush.
The literature on the packaging specifically mentions that this product is not to be applied in the eye area.