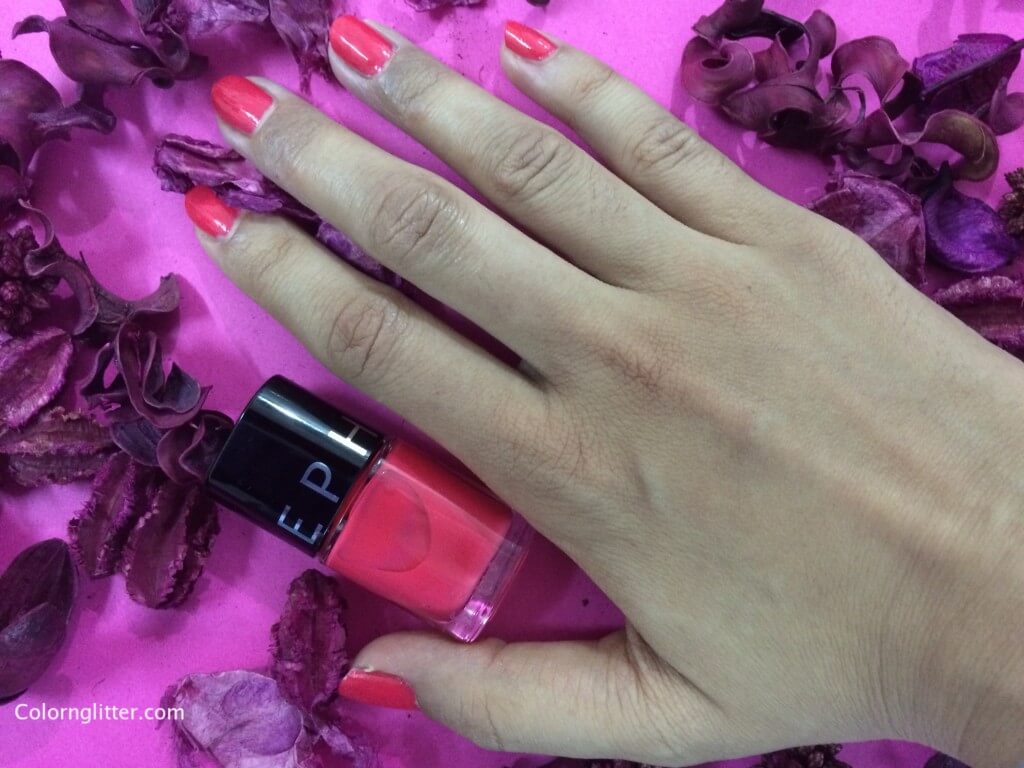 This range of nail paints by Sephora are formulated with a combination of resins and waxes that is supposed to deliver long lasting shine. They are said to provide high coverage in one stroke.
Pink Paradise is one of the shades I bought from this collection. The Sephora Website describes it as a Peach Rose nail polish. This is a bright pink color – I like calling it flamingo pink. It has peachy orange undertones. I love the color – its bright and cheerful. Makes me feel happy every time I look at it. Got a few compliments for it too!
The first coat is nearly opaque. I needed two coats for full coverage. The finish is very nice and glossy. I used the Inglot Top Coat Gel Effect but even without the top coat, this polish looked great. The cover photo of this post was taken at the end of the 3rd day after I applied this polish and it still looks reasonably glossy. There has been minimal chipping at the outer corners which I can live with.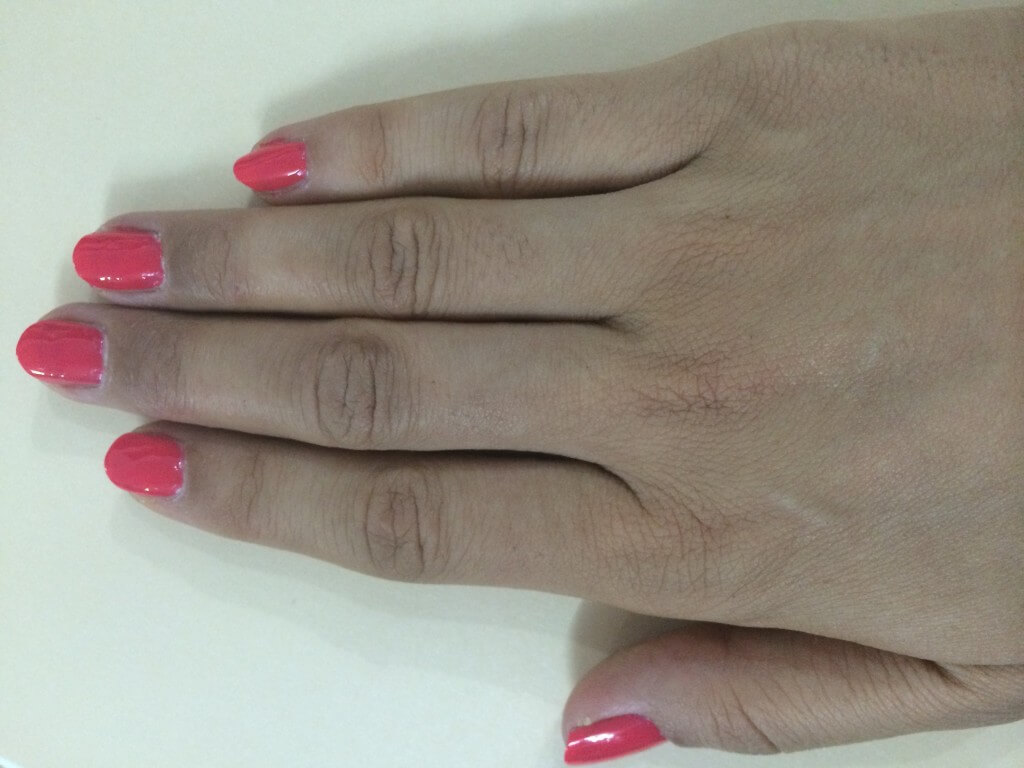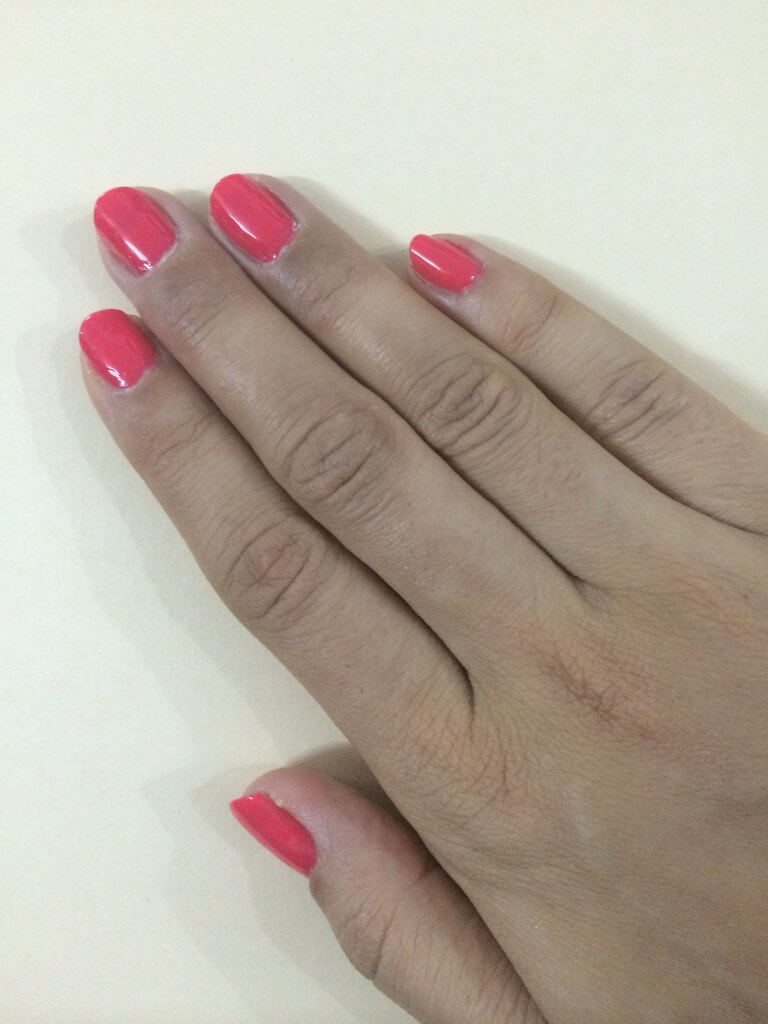 I wasn't too impressed with the brush – it is slightly rounded near the corners. Maybe I just need a little getting used to with this new brush but it didn't apply the polish evenly on the sides where the rounded corners swept the nails.
Overall, I am happy with the quality of the nail polish and I would repurchase even though I don't quite like the brush. The bottle is unusually small – contains only 4.7ml of product, but that's ok with me. How many times do we really clean up an entire bottle of nail polish.
I like this color for summer. Click here to read about some other great summer nail paints.
In India this product is available via Sephora outlets for Rs 550. As of now Sephora Outlets are in Delhi only (at Select Citywalk and DPF Promenade). This is available via Amazon but at an expensive rate of $12.00. If you like the color, I'd suggest you source it via someone in Delhi.
US customers can buy this product via the Sephora Website for $5.00. UK customers can also buy this product via the Sephora Website for £ 3.11.
Yays!
The quality of the nail polish is excellent.
The finish is glossy even without a top coat.
The shine/gloss of the polish doesn't vanish after the first day unlike few other nail paints.
Long wearing – I haven't observed any significant chipping up till the end of the 3rd day.
Nays!
The shape of the brush did not work for me