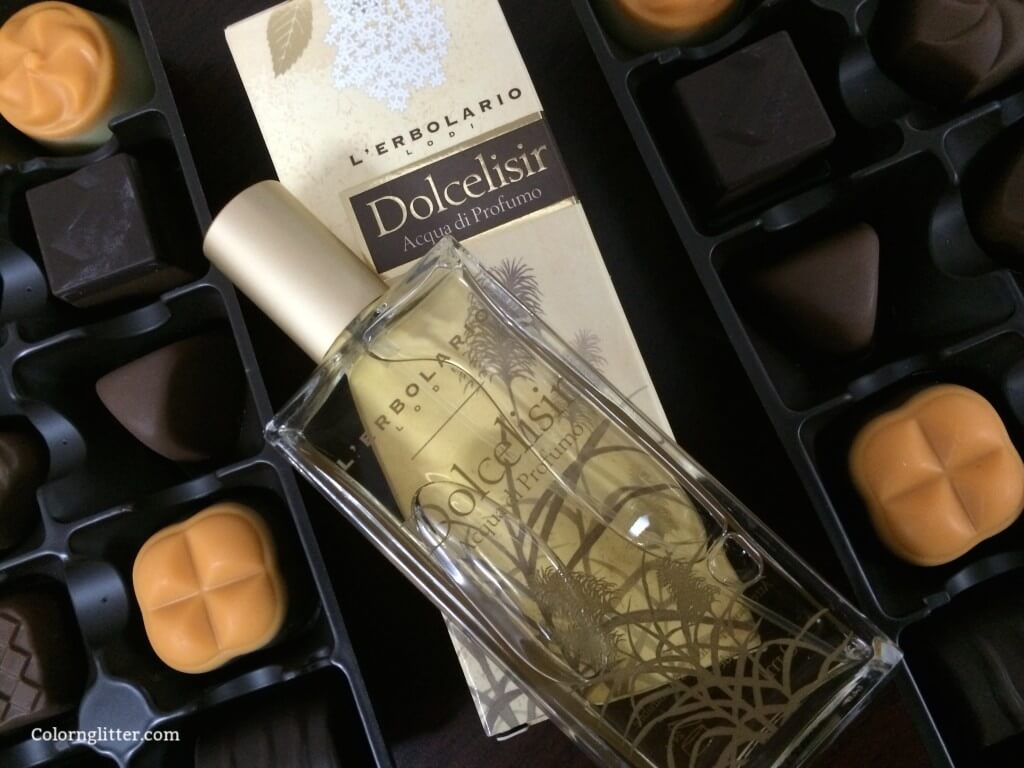 Dolcelisir is a sweet and spicy liquor like gourmand fragrance. I love this fragrance for autumn/fall, winters and rainy days. Top notes comprise of rum, caramel, bergamont and orange. Middle notes are composed of cocoa, cinnamon, sugar cane, lily, rose and jasmine. Base notes have vanilla, musk, patchouli, amber, tonka and benzoin.
The fragrance opens with the sharpness of rum and slowly transitions to relatively mild bitter–sweet and spicy warmth of caramel, cocoa and cinnamon. The dry down is musky with the sweet presence of vanilla. I love the distinct yet subtle presence of cocoa which makes this such a delightful fragrance for a chocoholic like me. I also love the element of dry vanilla in this perfume. It isn't easy to pick up the floral notes but I can tell you one thing for sure – this is a well blended and balanced fragrance! In spite of the complexity of the note pyramid, this fragrance retains its harmony throughout.
It lasts for about 4 hours on me. This fragrance reminds me of Christmas. To me, it's a fragrance that gives me warmth in winters and accentuates the inherent romance brought by rainy days.
If you absolutely dislike the concept of liquor like fragrances you may not enjoy this fragrance. However, if you don't mind liquor fragrances and love liquor chocolates, caramel and vanilla, you will love this fragrance. While this fragrance definitely opens with notes of rum, the caramel notes balance it out very well – you will not end up smelling like a bottle of rum.
Dolcelisir is often considered a dupe for Hermes Ambre Narguile. What makes it hugely popular is the cost – while 100ml of Ambre Narguile costs $245.00, 100 ml of Dolcelisir costs $ 55.00 (via amazon). Some say this fragrance is similar to Tom Ford Tobacco Vanille. Some other fragrances which are said to be similar to Dolcelisir are Guerlain La Petite Robe, Guerlain Gourmand Coquin, Tea for Two by L`Artisan and Meharees by L`Erbolario,
To sum it up, Dolcelisir is a wonderful fragrance that is underrated or rather unknown, almost like a undiscovered piece of art.
Dolcelisir is available via the L'Erbolario Online Shop for 31.50 €. They deliver internationally ( to India as well). US customers can get Dolcelisir via Amazon as well. It costs $55.00.
Yays!
Good quality gourmand fragrance at an excellent price.
Love this fragrance for autumn/fall winter and rainy days.
Nays!
Longevity – it lasts only 4 hours on me