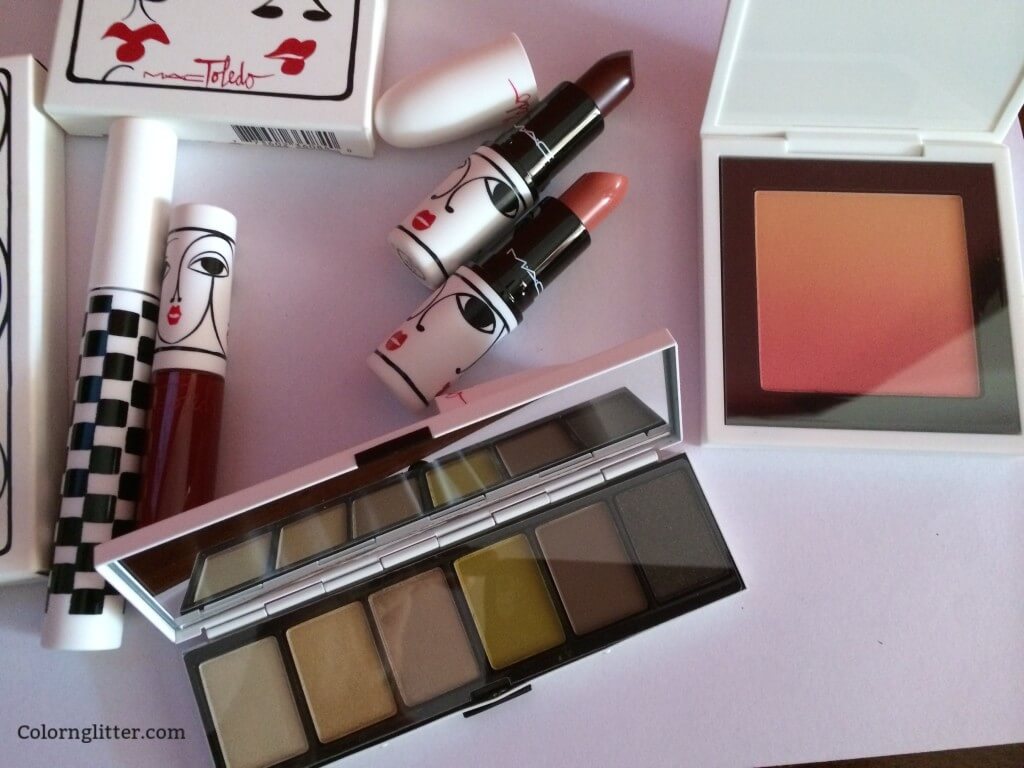 Today I got a chance to try out products from the MAC Toledo Collection that released in India recently. This post is meant to give you an overview of the collection so that you can pickup what you like before it gets sold out. I will do detailed reviews of the products I picked up in days to come. This post has some quick swatches and my first impressions about the products. I have also included some pictures of myself wearing makeup from this collection. My makeup has been done by a wonderful Makeup Artist Madhu from MAC.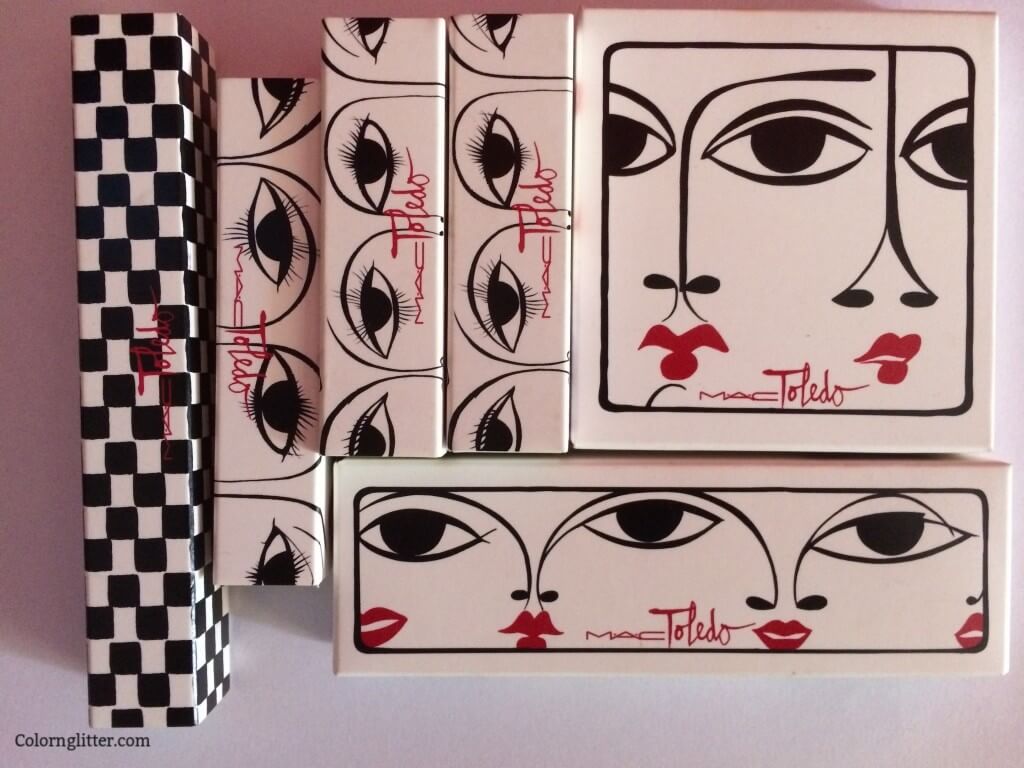 What catches the eye instantly about the collection is the fabulous packaging. It is quirky, artistic, exotic, vibrant and fun all at one time. Those who love collecting makeup with unique and beautiful packaging will certainly love to own at least some of these products.
This collection comprises of 3 eye shadow palettes, 3 ombre blushes, 4 mascaras, 3 eyeliners, 6 lipsticks, 6 lipglasses, 3 nail polishes one powder/blush brush and a makeup bag. I haven't seen the brush and the makeup bag.
The eye shadow palettes – Out of the three palettes, one has lime, yellow, olive and gold based shadows (Bellgreens), there's one with bluish tones (Moodyblu) and the third one is purple/lilac themed (Violet Wink). Swatches of all three palettes are widely available online.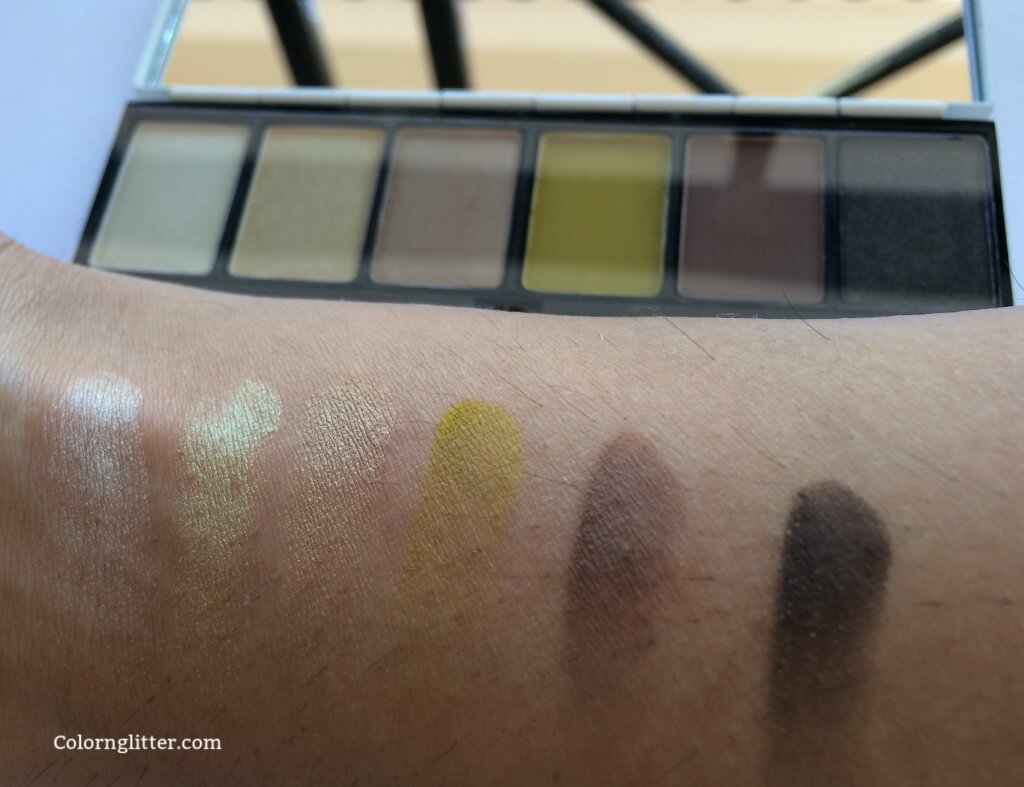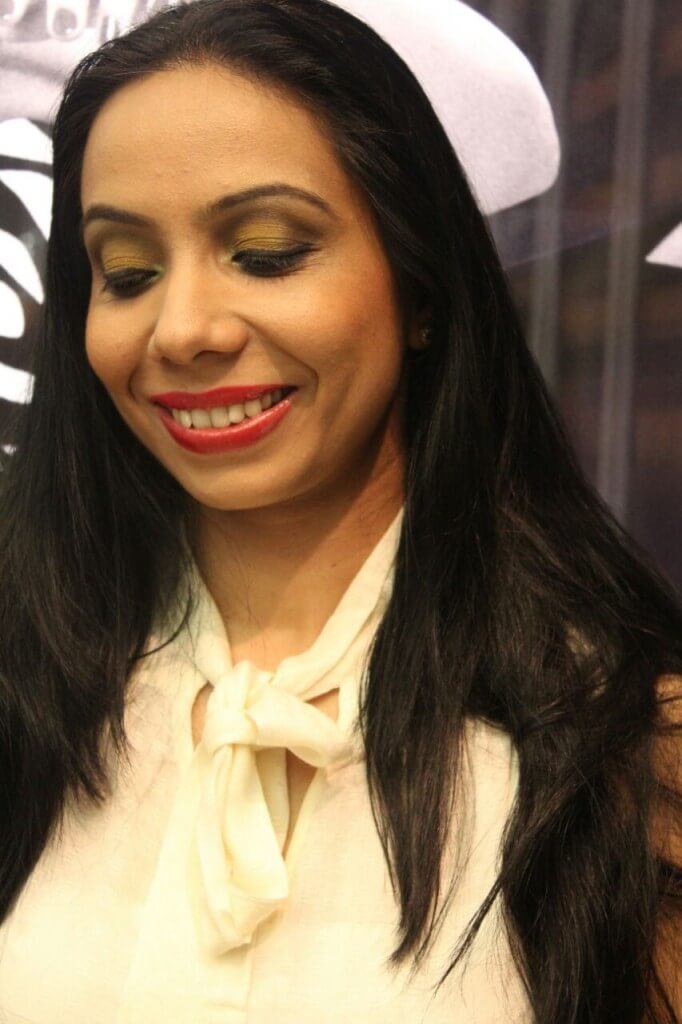 Seeing all three in person, I felt the Bellgreens palette was unique yet wearable and hence worth investing in. While Moodyblu and Violet Wink were great too, I didn't find them unique. I'd say, if you love eye shadows, don't miss the Bellgreens palette.
All three ombre blushes look gorgeous in the packaging. There's one Yellow – Golden Coral blush (Ripe Peach), Light Lavender Pink blush (Azalea Blossom) and beautiful red blush (Kindergarten red). Azalea Blossom is unlikely to show up on medium to deep skin tones. Ripe Peach is a beautiful peachy coral blush with gold shimmer but the pigmentation could have been better. It barely shows on my skin unless I have a good base underneath.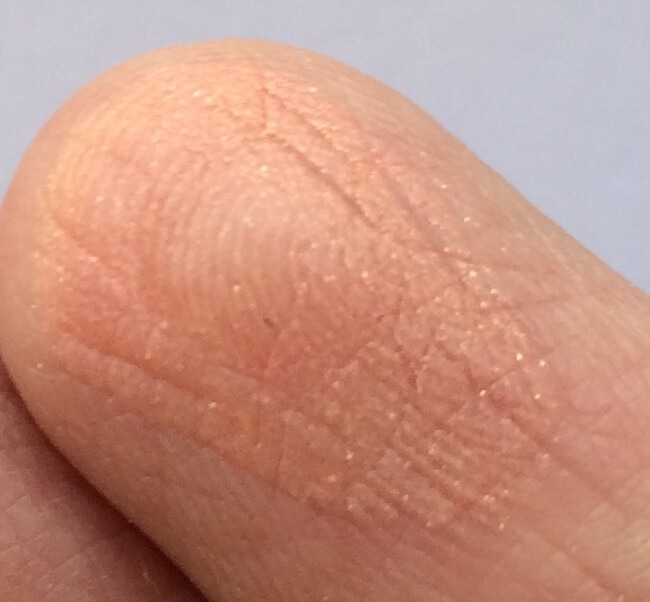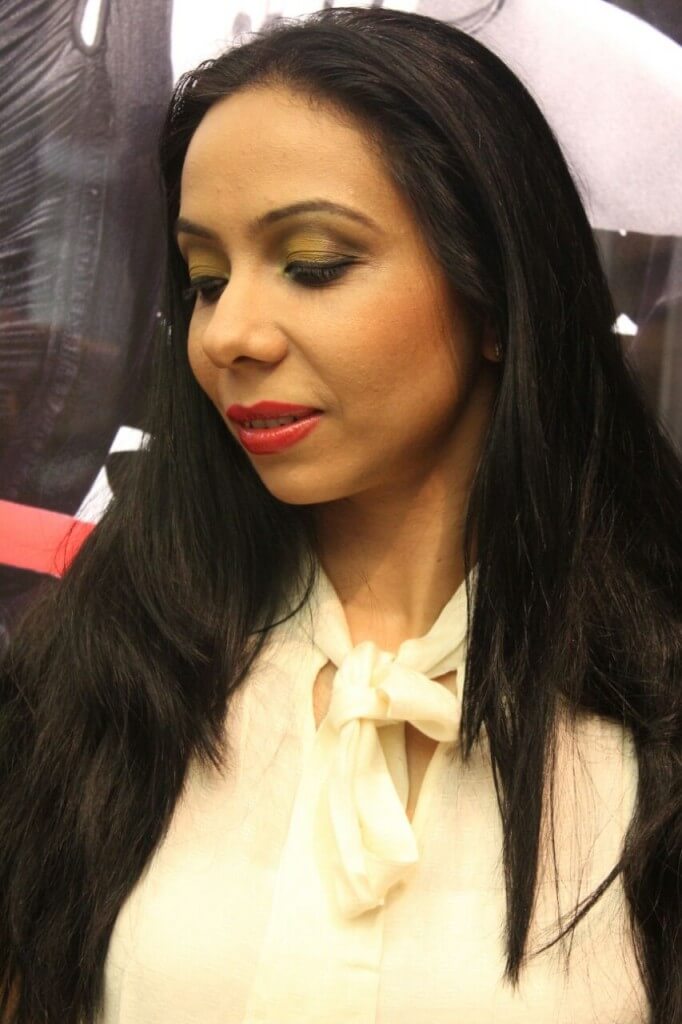 I picked it up in spite of the fact that it wasn't very pigmented because I loved the color. Kindergarten Red is beautiful and has the best pigmentation when compared to the other two.
There are three eyeliners – Designer Purple, Chlorafill and Petrol blue. I didn't swatch them because I have too many liners so I didn't want to buy anymore. But while I was at the store, I tried Chlorafill on the inner corners of my eyes. It is a lime green kind of a shade. The pigmentation is nice and the texture is creamy. It is definitely not an everyday color nonetheless it is fun color to work with if you're trying casual party looks.
The 6 lipsticks comprise of a peachy matte nude (Oxblood) and 5 matte reds ranging from an orange red (Barbeque), classic red (Tenor Voice), Deep Red (Opera), Pinkish Red ( Victoriana) and Very Deep Burgundy Red ( Sin). All the lipsticks have matching lip glasses. All the lipglasses provide opaque coverage.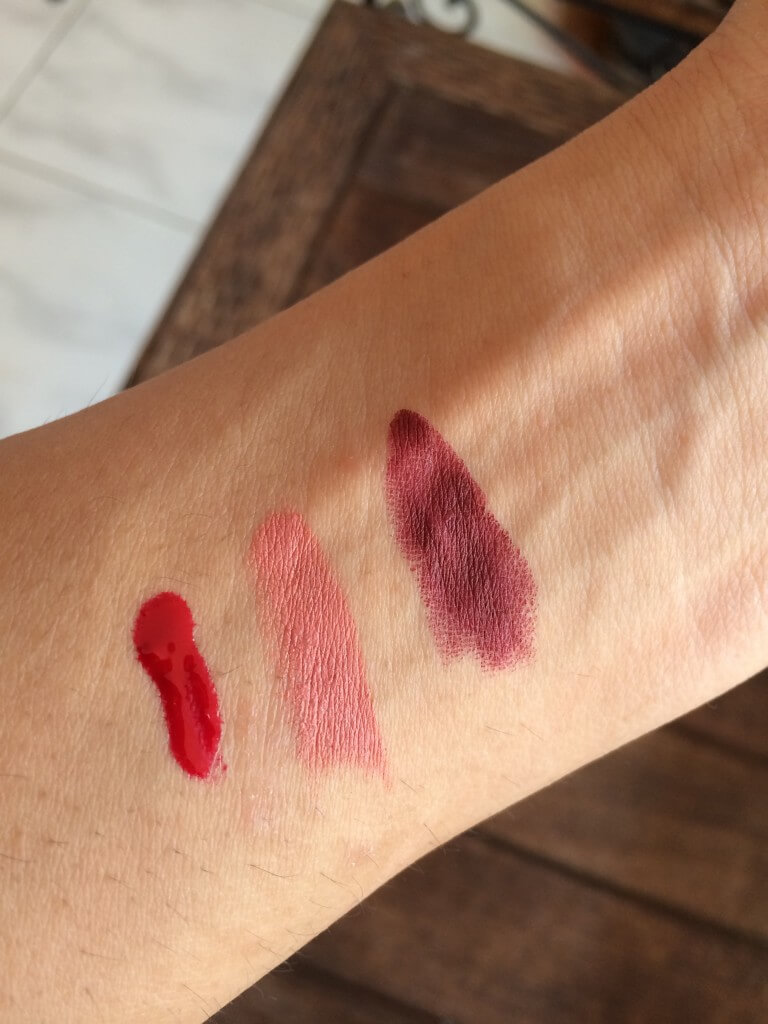 I picked up Oxblood and Sin lipsticks because all the other reds looked very similar to each other as well as other reds available in the market. I picked up a lipglass in the shade Opera.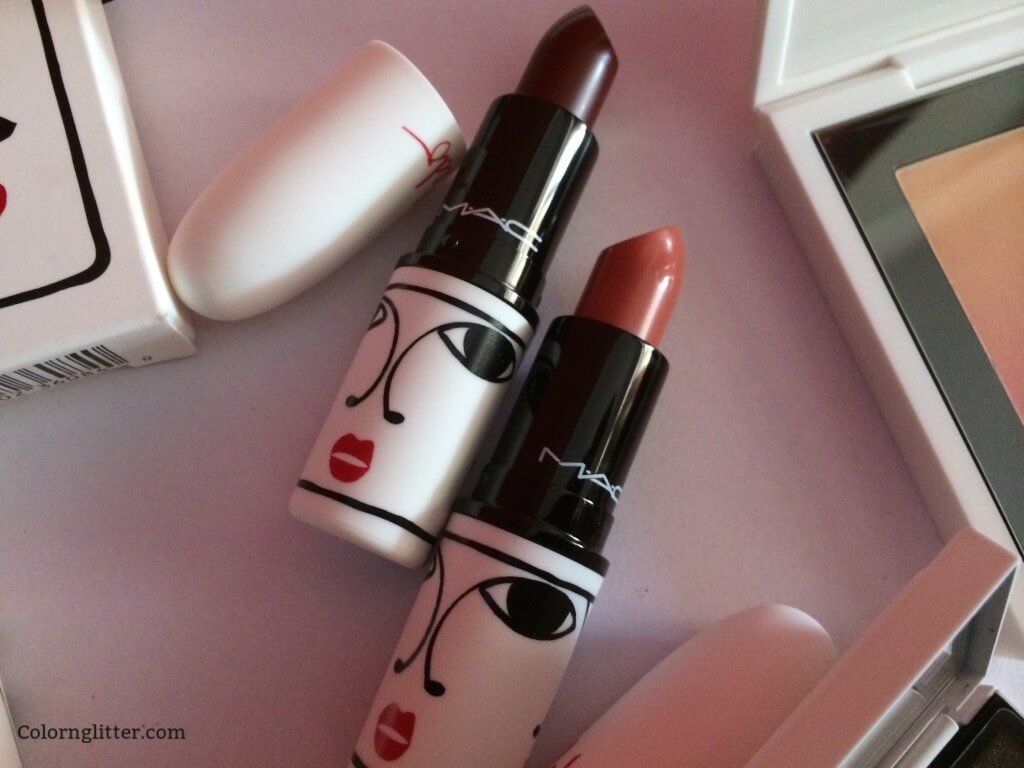 Overall I loved the lipsticks, especially Oxblood though it is a bit too pale for medium skin tones, it will look great when paired with MAC Spice Lip Pencil. I would have loved to buy the matching lipglass too but it was sold out 🙁
All the reds are superb in terms of the pigmentation so if are looking for a red lipstick, you'll certainly find one of your choice in this collection. Sin is gorgeous.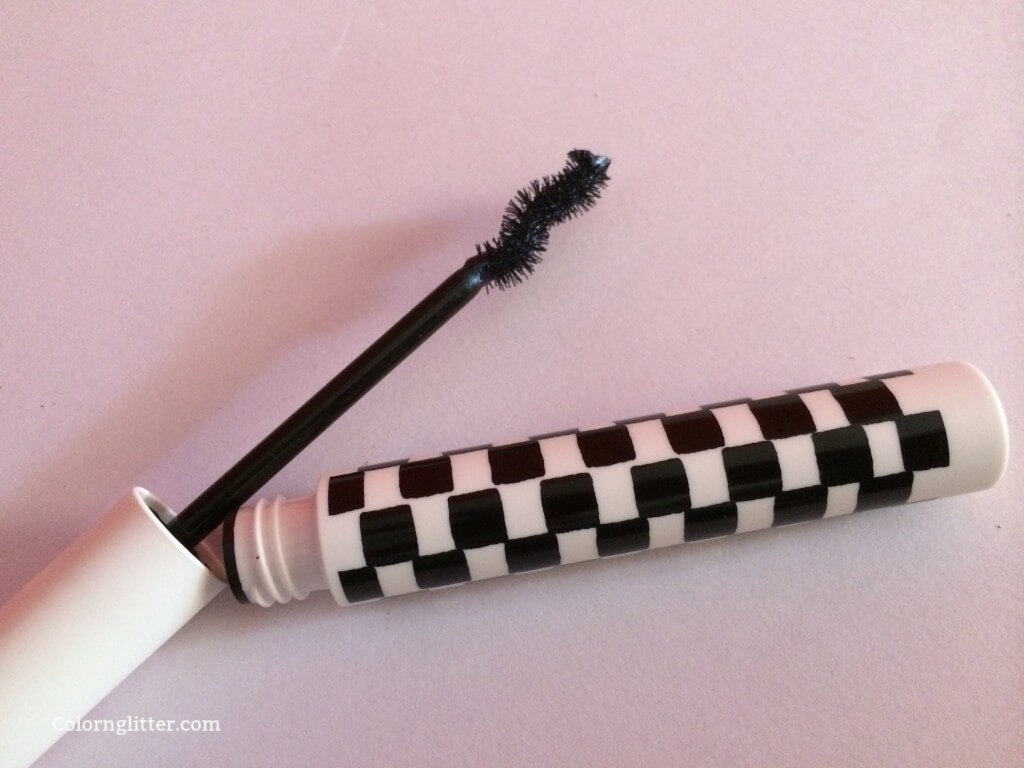 The Mascaras are quite interesting. There's a shimmery deep navy blue called Caligrafy. On the lashes, it looks nearly black with just a hint of navy blue and blue shimmer. That's the one I picked. Sorry of the lousy picture. I clicked it in a hurry so that I could get this post out today. I will replace this with a better one soon.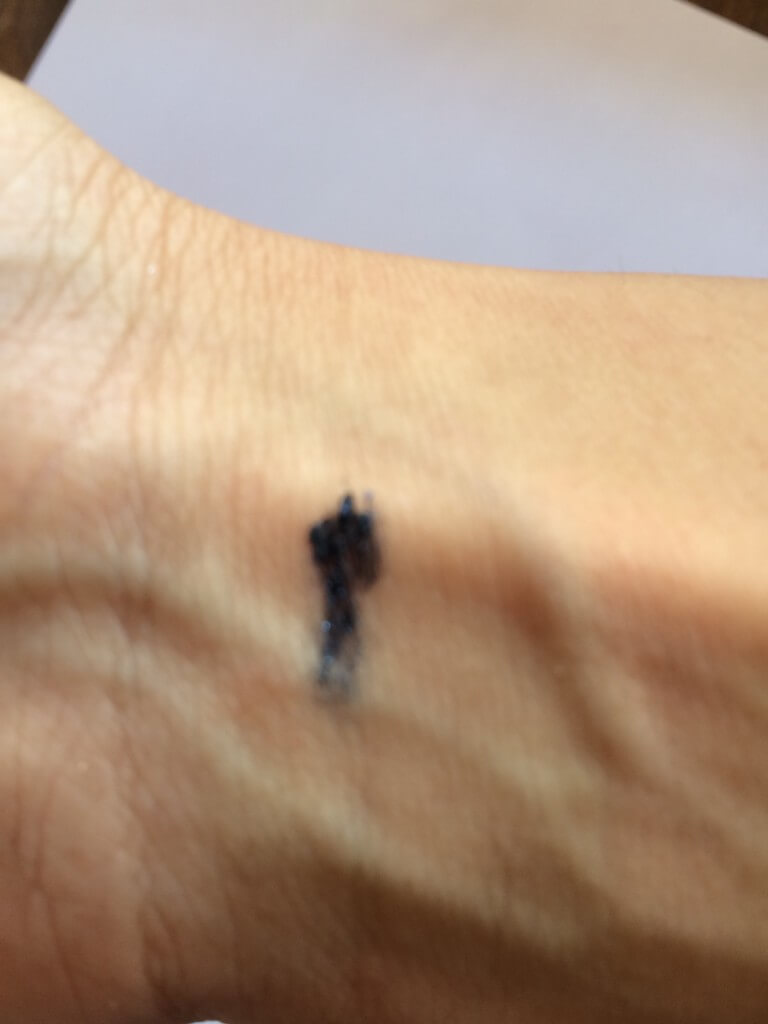 There's a purple one too. Its called Tarot but from what I could see, the purple hardly shows up on the lashes. There a traditional black mascara called Vinyl. And then there's Chlorafill, which is a lime green. This green shows up on the lashes – so it does look like you have lime green lashes. It was a little too funky for my tastes. What stands out in these mascaras is the twisted brush with helps separate and coat the lashes. These mascaras are called "The Modern Twist Lash".
The three nail polishes looked very ordinary. There's one classic red (Venus Red), a burgundy red (Vixen) and a creamy pale nude (Faint Of The Heart). The red looked like any other red, the burgundy didn't look unique either and the nude was too pale and sheer for my medium skin tone. So I didn't pick any.
If I were to recommend few products from this collection, it would be the Bellgreen's Palette, Oxblood Lipstick and Sin Lipstick.
Here's a picture of me and my baby daughter with Isabel and Ruben 🙂