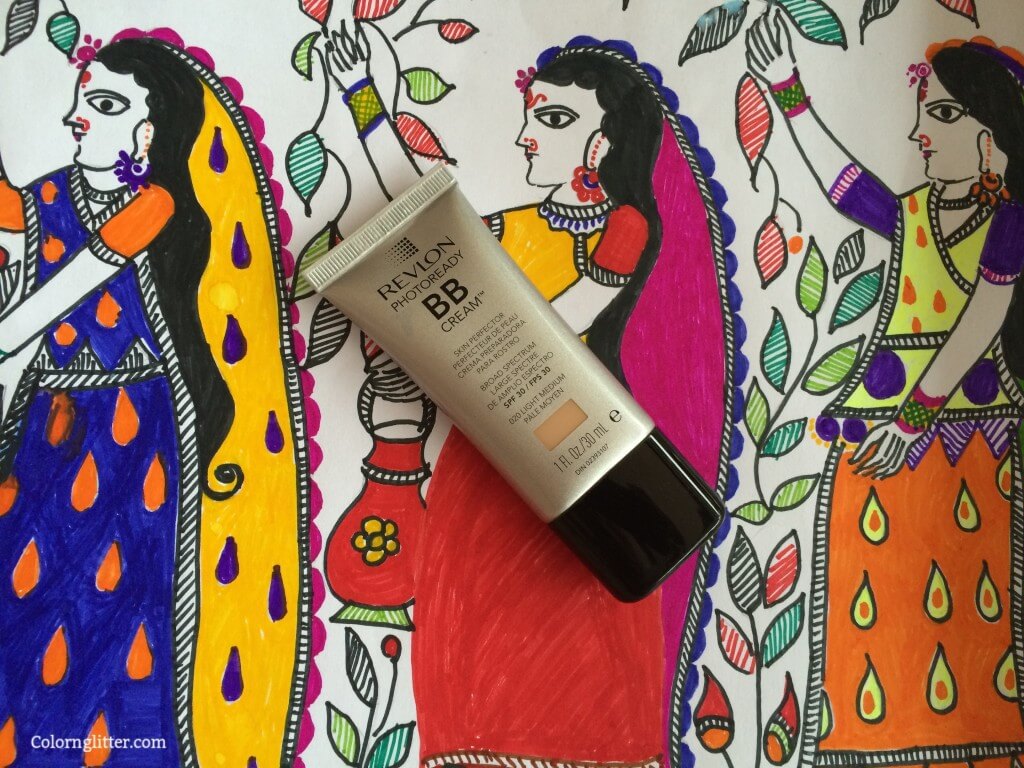 Revlon Photoready BB Cream is a creamy lightweight tinted moisturizer with sun protection. While testing it, I also spotted very fine shimmer in it. That's what provides the luminosity and "instant glow" to the skin. I loved the texture of this cream. It blends beautifully with the skin and becomes almost undetectable when blended properly. When on the skin, it is nearly sheer and one gets very light coverage. It looks very natural. It gives a beautiful dewy finish. However, this formula will work for dry and normal skin types only and maybe combinationskin provided the oily sections of the skin aren't too oily. If you have fairly clear skin and you're looking for something which gives light coverage, hydration, luminosity, a dewy finish and sun protection, you will love this product. It is perfect for days when you don't have time to apply three different products (moisturizer, sunscreen and foundation) but you still want some hydration, sun protection and look like you have naturally good skin. It is ideal for "No Makeup" makeup looks. It is tough to say how long this cream lasts on the skin because even when you're wearing it, you really cant see it on the skin.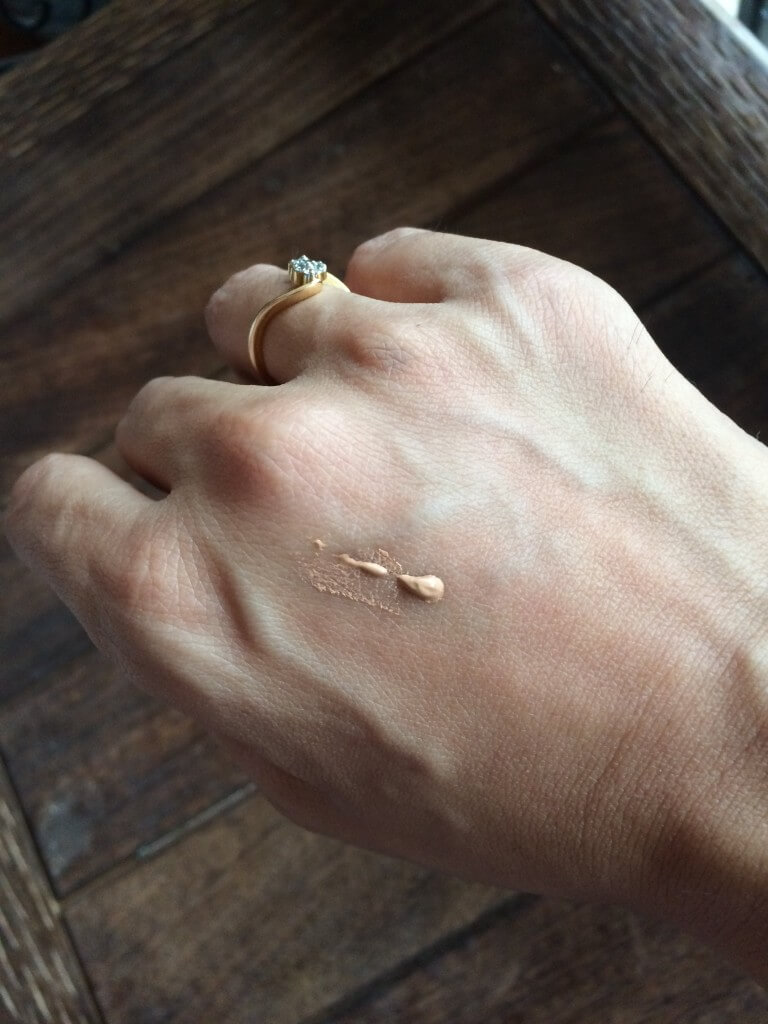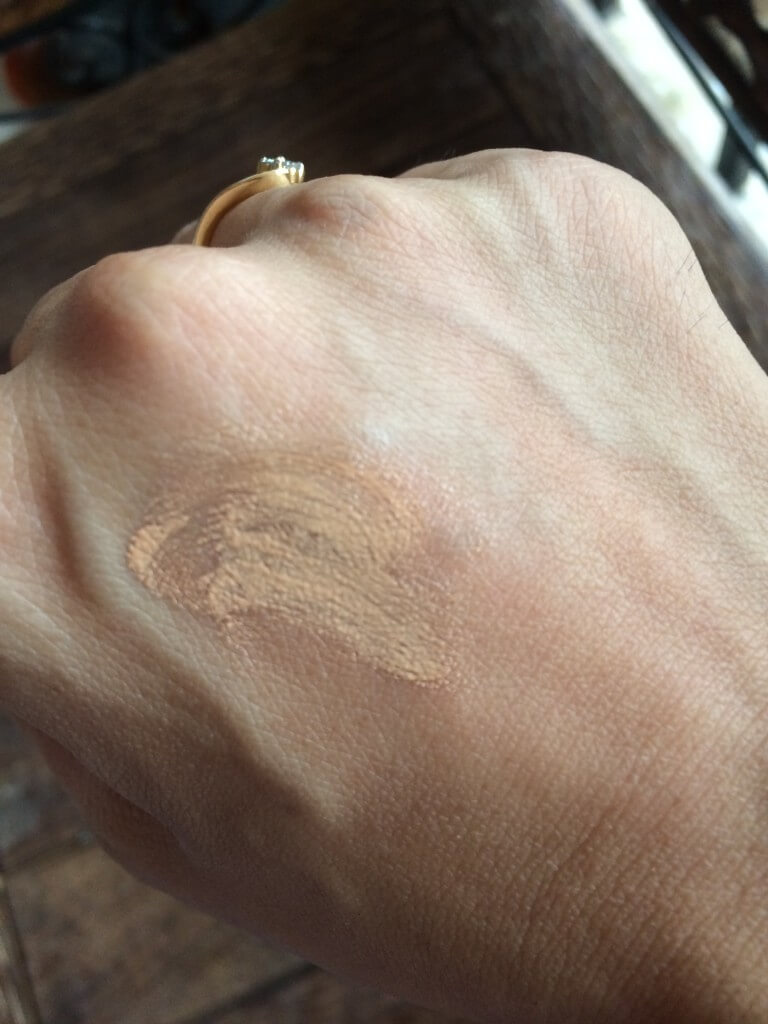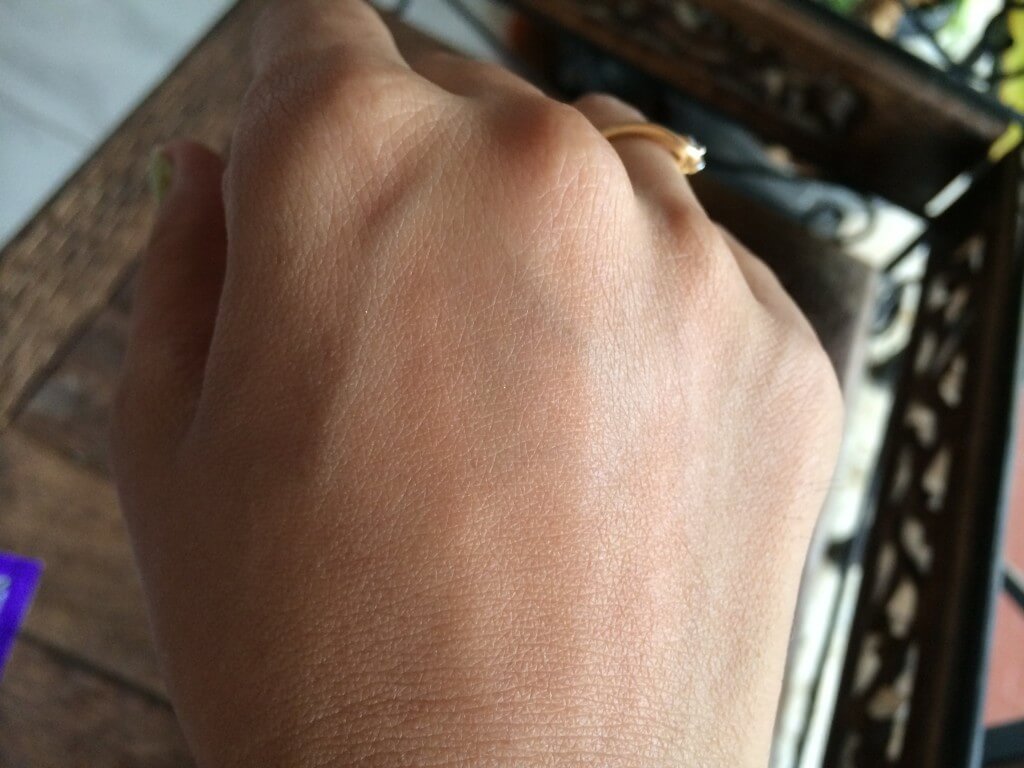 However if you have oily skin or you're looking for something that provides coverage, this won't work. Also, the formula is such that makeup doesn't sit perfectly on this base unless you powder. For example, my eyeliner wasn't sticking to my lids because I had used this on my lids.
The formula is fragrance free. I have sensitive skin and it didn't irritate my skin at all. It comes in three neutral shades – Light, Light Medium and Medium. The swatches in the pictures above are of the BB cream in the shade Light Medium. It worked perfectly with my NC42 skin tone.
The packaging is simple. This product comes in a silver plastic tube with a tiny transparent window though which one can see the product. It costs Rs 550.
Yays!
Goes on sheer on the skin and looks very natural. So if you want a natural dewy finish, this product will do the job.
Great everyday product for those who are looking for a product that hydrates, offers light coverage and provides sun protection too.
Very easy to blend.
Very creamy and hydrating. The formula is ideal for those with dry and normal skin types.
Nays!
Those with combination or oily skin will find this very greasy.
Makeup doesn't sit too well on this formula unless one uses powder.
Which is your favorite BB Cream? I would love to try a few more BB Creams. Please leave your recommendations in the comments section below.