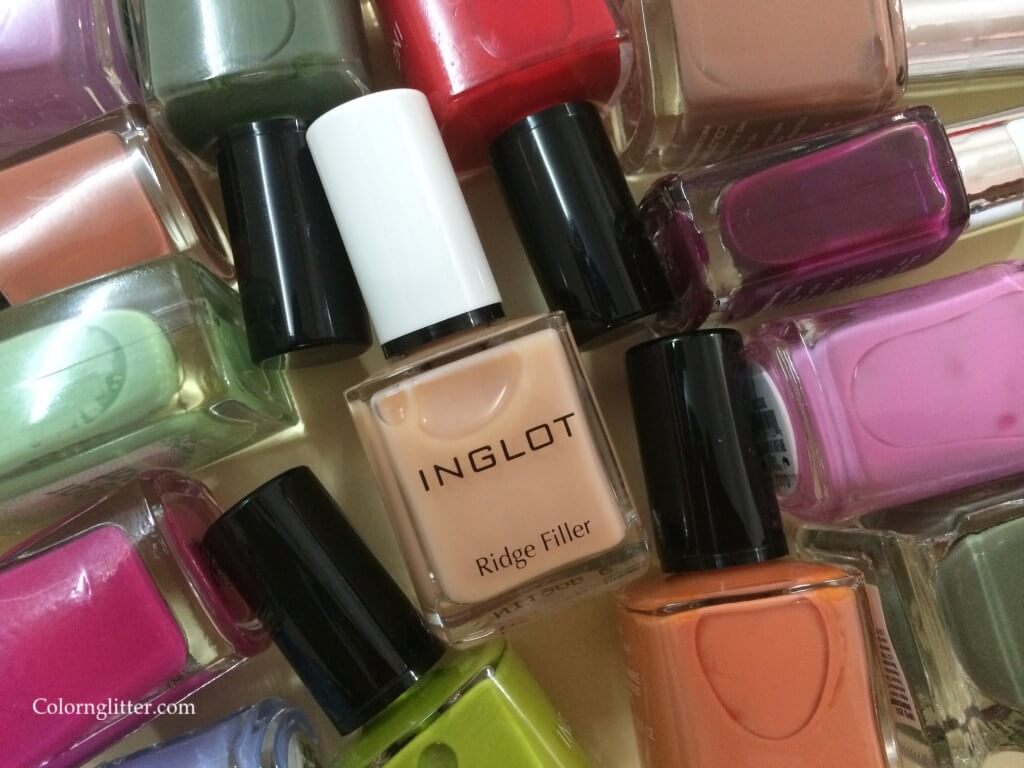 Nail imperfections or ridges spoil the look of crème finish nail polishes. That's when ridge fillers come to rescue. The Inglot Ridge Filler contains Algae extracts to increase the strength and flexibility of nails making them less prone to breaking. The product promises to give a perfectly smooth base for nail enamel.
I am allergic to detergents and very often my fingers develop severe rashes which leave behind pigmented skin around the nails. This condition also affects the texture of my nails – they develop an uneven surface. Many times crème nail polishes do not apply smoothly on my nails. I bought this product so that I could use it as a base coat.
Though the product looks opaque in the bottle, it is sheer when applied on the nails. It is gentle on the nails (there are many nail products that cause slight burning sensation when I use them ).
This product dries very quickly. I finished doing the fingers on one hand and by the time I started the second, all the nails on the first hand were ready for the nail paint. It did not completely fill the ridges on my nails but there was an improvement. They looked relatively smooth and I loved the healthy shine it gave my nails.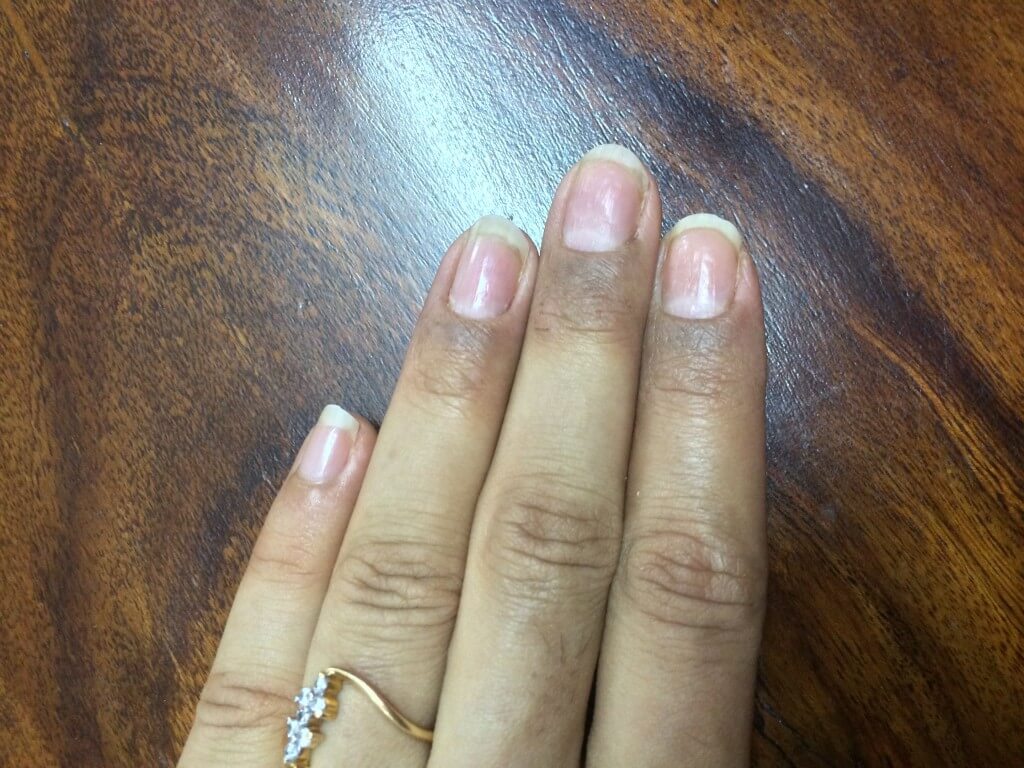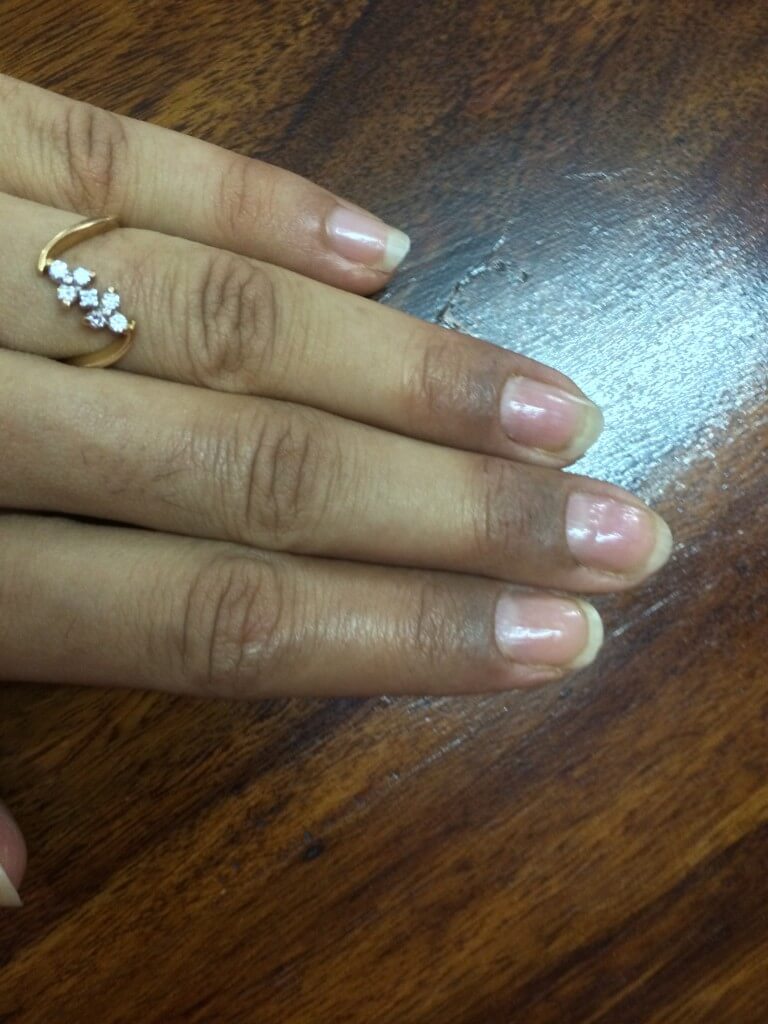 I used a second coat and that has nearly fixed the issue. I think my nails are ready for Crème polishes now!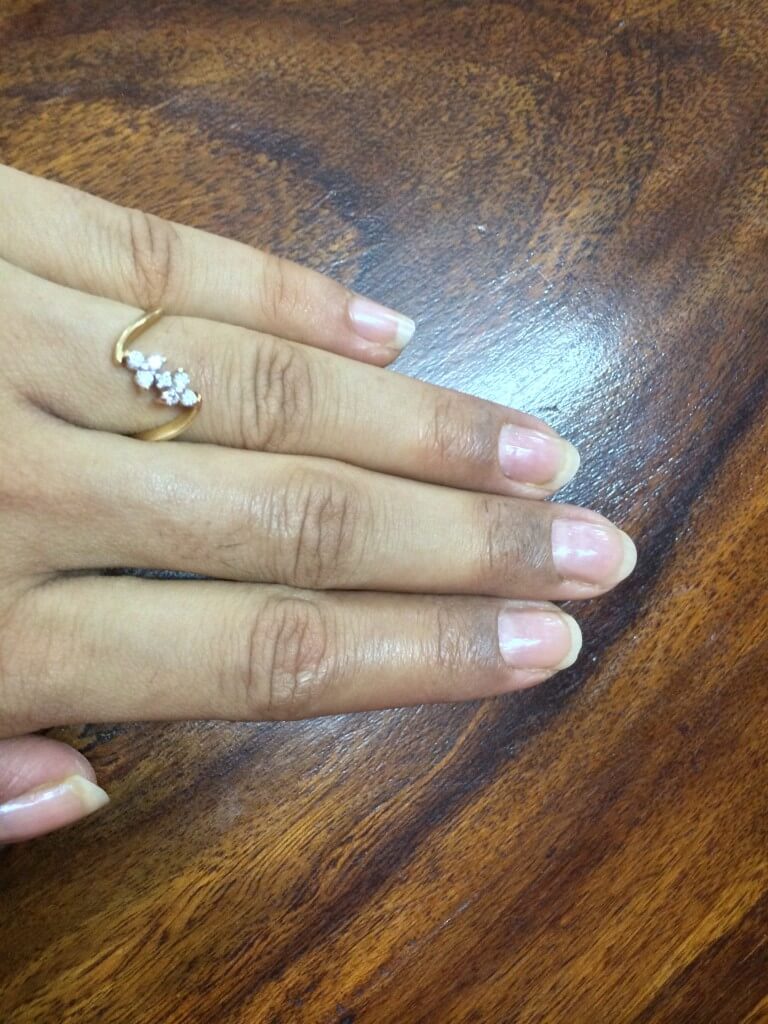 I tried Sally Hansen's Green With Envy which has a Crème finish. Here is what it looks like ( please ignore the messy application, I wanted to avoid applying the polish around the nail beds to avoid aggravating the skin affected by the allergy).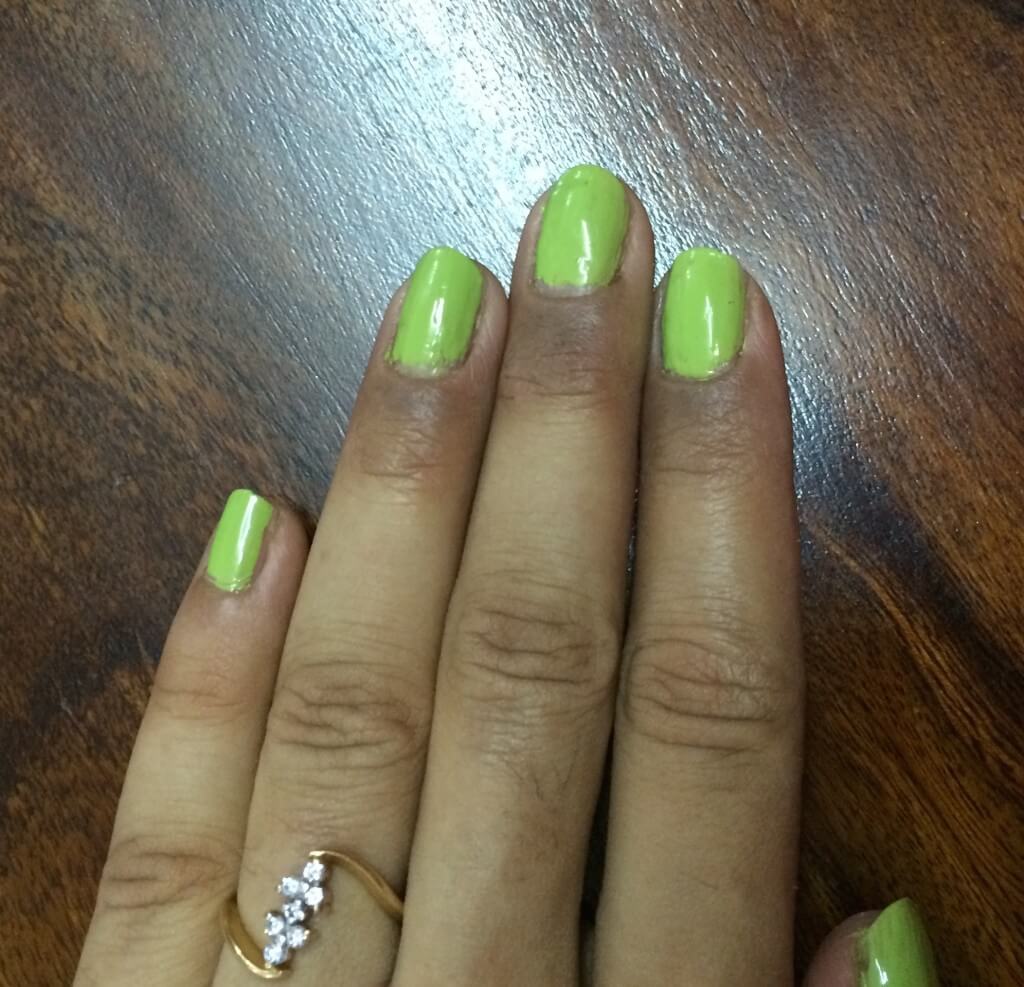 I wouldn't mind wearing this product by itself whenever I want a break from colored nail paints.
The ridge filler is available online in India via http://www.majorbrands.in for Rs 600. US customers can buy this directly via the Inglot USA website https://www.inglotusa.com for $ 10.00. Likewise UK customers can buy this directly from the Inglot UK website http://www.inglotuk.com for £ 8.00.
Yays!
Does not contain toluene, formaldehyde, dibutyl phthalate (DBP), camphor.
Contains algae extracts to strengthen the nails.
Not tested on animals.
Dries very quickly.
Nays!