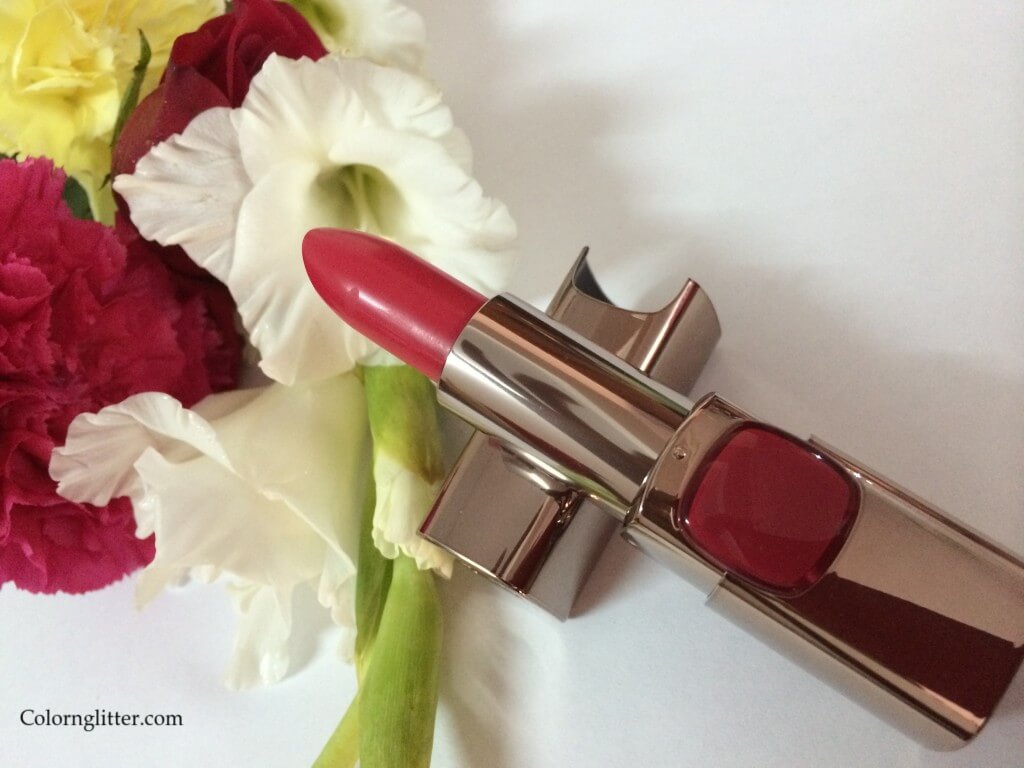 Color Riche Moist Mat Lipsticks belong to the L'Oreal Paris L'Or Lumiere Collection that was released to commemorate L'Oreal's 17th year as official makeup partners for the Cannes Film Festival. Moist Mat Lipsticks are formulated to deliver intense luscious color for upto 6 hours. These lipsticks contain Jojoba oil that provides hydration for upto 4 hours. They contain pure pigments and are enriched with new Light Illium complex for a rich matte effect with velvet fusion capsules and Ultra Gliding Shine Oils.
I've been wanting to try Moist Mat Lipsticks for a while but I was on a self-imposed lipstick buying ban because I had a long queue of lipsticks waiting to be reviewed. But as they say, when you really want something, the entire universe conspires such that you get it – I got my Moist Mat Lipstick in the shade Raspberry Syrup, as a surprise gift from the L'Oreal Paris – India Team! However, the fact that this was a gift has not influenced my opinion about this product.
I was super excited to try this lipstick! The packaging is nice – the lipstick has a beautiful gold click-and-close case with a crystal shaped button to indicate the shade of the lipstick.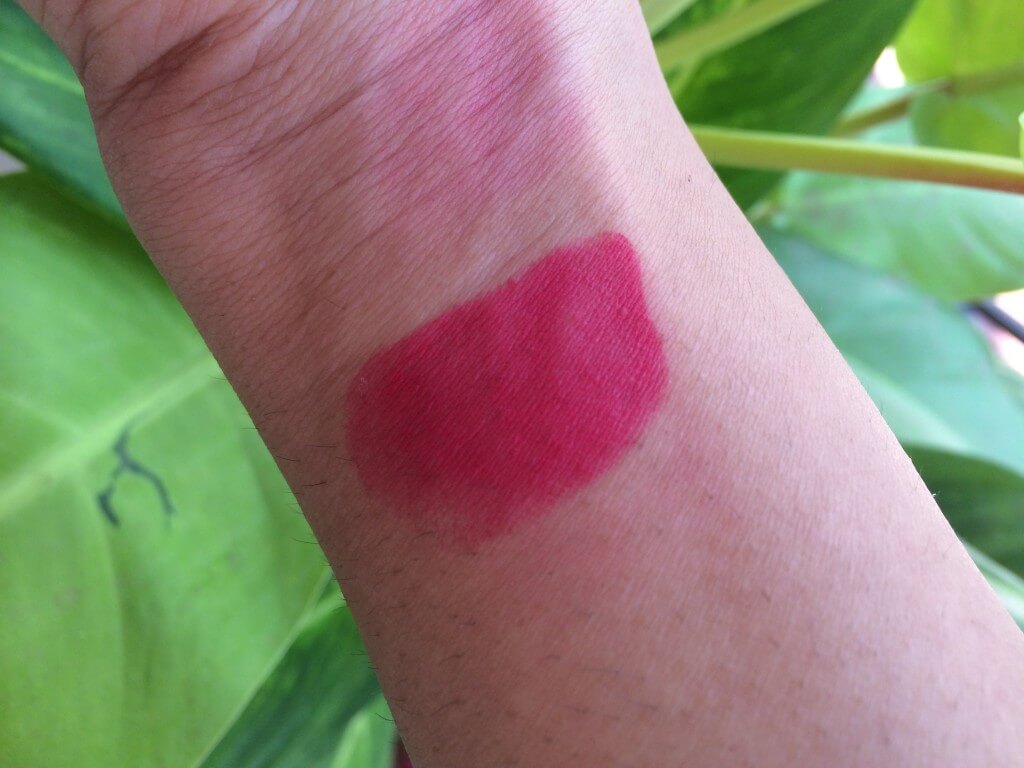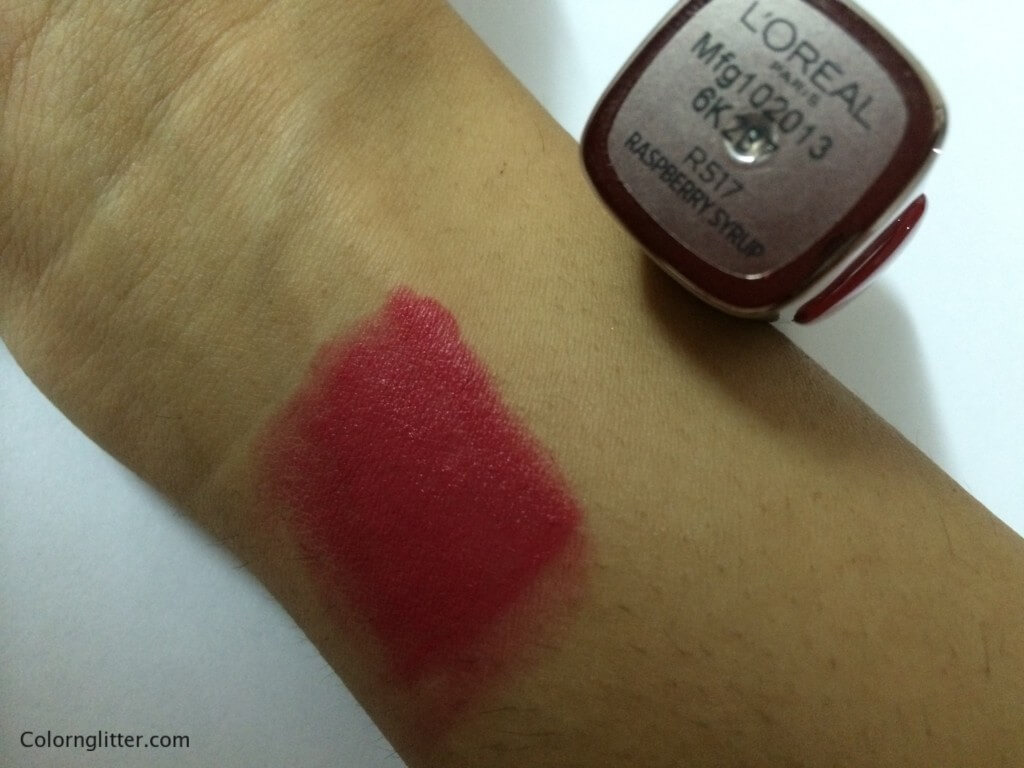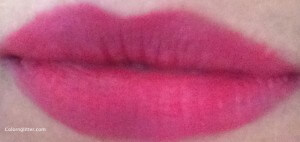 Raspberry Syrup is a beautiful deep reddish pink lipstick. The name Raspberry Syrup is quite appropriate for this shade. This shade will look good on all skin tones. It is easy to apply and delivers enough color in one swipe but I went in for two swipes. It doesn't drag on the lips, in fact you don't need to work hard at all with this lipstick – the application is quite smooth and easy. Coming to the best part – the finish is flawless and looks very sophisticated. Doesn't accentuate dryness, doesn't settle into fine lines. Feels very comfortable on the lips. On my lips, it lasted for about 5 hours or so. This shade makes teeth look whiter.
I like matte finish but I have never felt very confident wearing matte lipsticks because my lips feel dry wearing matte finish lipsticks plus I don't like it when they start fading in patches – none of all this happened with Moist Mat.It did not dry the lips and it did not fade in patches. It faded gracefully. Loved it! It does leave behind a stain like most other matte lipsticks but that doesn't bother me.
From the moment I saw Raspberry Syrup in the tube,I felt as though I had a very similar matte lipstick from MAC called Relentlessly Red so I swatched them side by side.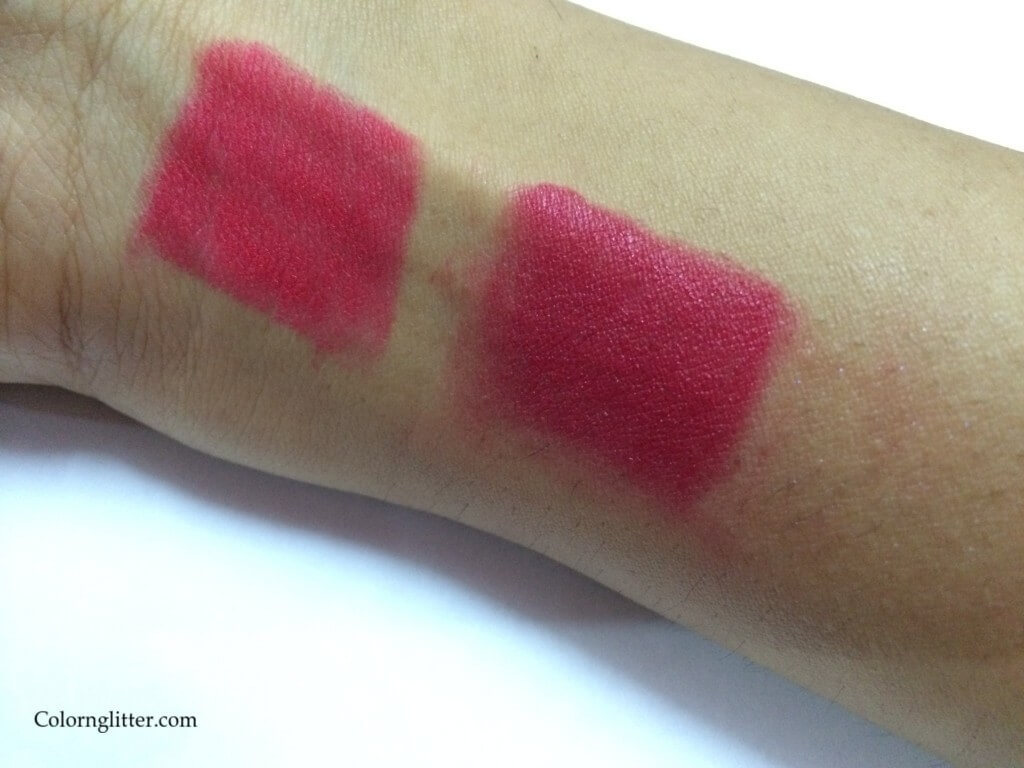 They are similar but Relentlessly Red is brighter, slightly neon while Raspberry Syrup is deeper and more intense. I love both the lipsticks but Raspberry Syrup is easier to work with and provides better finish on my lips. Moist Mat has the best matte formula I've tried so far.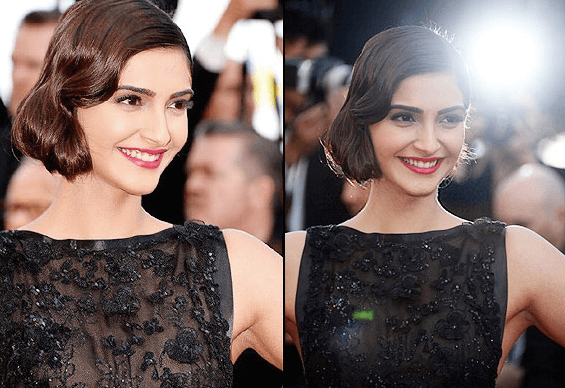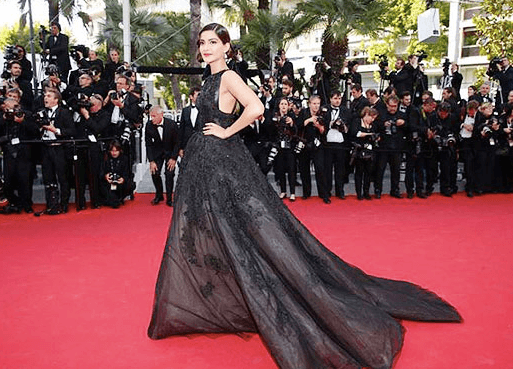 Raspberry Red is one of the shades Sonam Kapoor wore with her Black Elie Saab Ball Gown at The Cannes Film Festival 2014. She looked gorgeous!
There are 12 shades of lipsticks in the Color Riche Moist Mat Range.I think I'll have to forget about my lipstick buying ban and get few more shades of Moist Mat! They are priced at Rs 899 and are available via Nykaa as well as Amazon.
Unfortunately I don't see these lipsticks online for UK and USA. If anyone of you know of any websites via which UK and US customers can buy these lipsticks, please let me know.
Yays!
Easy to apply.
Beautiful finish.
This lipstick does not settle into fine lines.
It does not accentuate dryness on the lips.
Does not dry the lips.
Nays!
None according to me but some may feel it is expensive. I don't feel that way because MAC matte lipsticks are more expensive than these while these deliver better finish compared to some of my MAC lipsticks so I don't mind paying Rs 899 – they are worth the price.