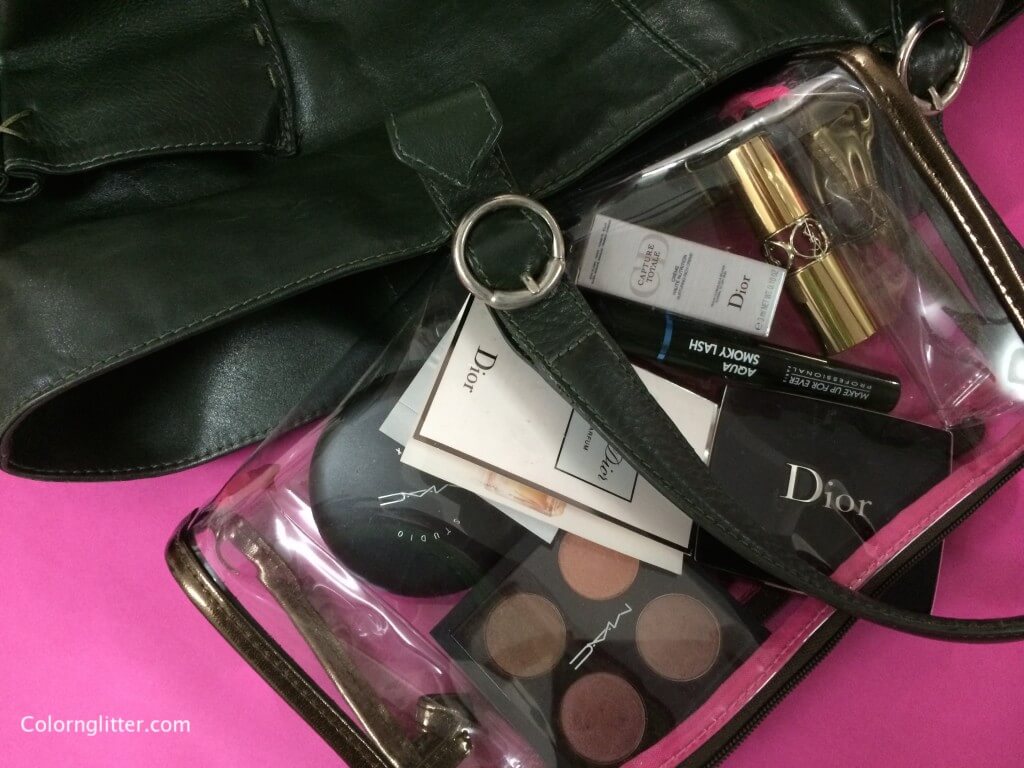 There are days when you can experiment with your makeup and then there are days when you can't – for various reasons.. could be your job interview, you could be attending a wedding where you really want to look good, or you could be traveling. Here are few makeup tips for such days.
Job Interviews – Usually makeup is not something that's on the top of your mind when you are going for a job interview. All you're thinking about is how to crack the interview, give brilliant answers and get the job. Bear in mind, that if you do get the job, your interview is the day when you make your first impression on the employer so it is important to look pulled together and professional.
Interview makeup should be very subtle and coordinated with your outfit.
For the eyes, a soft brown eyeliner would look better than intense black kohl. Use a light neutral eyeshadow to even out skin tone on the eye lids and mascara to open up your eyes.
Avoid bright lip colors. It is safest to wear a neutral lipstick..something like MAC Creme In Your Coffee.
Use a tried and tested blush that gives your cheeks just enough color to give a healthy glow.
You may perspire more than usual because of nervousness so powder is important. Take some along in case you want to touch up before the interview.
Think through your outfit and makeup well in advance (at least the night before) to avoid chaos on the day of the interview.
Weddings – If it is your own wedding, it is best to let a professional handle your makeup. Insist on a trial beforehand. You can't afford last minute disconnects so it is important to ensure that your makeup artist understand and delivers the kind of look you want. If you want to do your makeup yourself, it may be a good idea to get lessons from a makeup artist who specializes in wedding makeup.
If it is not your wedding but you are attending a wedding where you will be photographed/ will face the camera extensively, here are few things to remember
A foundation without SPF photographs better.
Makeup with matte texture works better than glossy makeup for video recording and photography under bright lights.
Use a little more powder than you are used to because your face may get shiny with all the hyperactivity at the wedding.
Now is the time to bring out the bright lipsticks and blushes.
Go in for more defined eye makeup.
Traveling – Packing is what I like the least about traveling. There was a phase in my life when I just couldn't resist the temptation to pack all my favorite lipsticks, eye shadows, eye liners and what not but with time, I've realized that there is only limited time that I'm going away for and there is only one me…I was packing too much makeup. Here are some tips that have helped me with my makeup while traveling.
I pack my foundation, concealer, my smallest eye shadow palette, one shimmery highlighter, an eye pencil, a mascara, lip balm and two or three lipsticks. I know this also sounds too much but trust me it is much lesser than what I used to carry.
I avoid carrying too many brushes. I take a powder brush, a blush brush, an eye shadow brush and a lip brush.
If I am going to some place where I know I'll get tanned, I skip foundation and use a tinted moisturizer with powder. The foundation won't match my skin tone any longer if I get tanned so why take it along.
In summer months, it is best to refrigerate makeup products so that they aren't already runny and molten before you head out.
Palettes are easy to carry, so if I really want variety I take my favorite ones – lip palettes or eye shadow palettes.
When I am at makeup counters, I don't hesitate to ask for travel size samples of my favorite skin care products and fragrances. I carry these while traveling – saves a lot of space.
Here are few tips for makeup if you are traveling by air.
Remember that the dry and pressurized air in the plane can dehydrate your skin. Hydrate your skin as much as possible beforehand.
Use a sunscreen because you are closer to the sun and plane windows do not filter UV rays.
Wear lip balm under lipstick to keep the lips hydrated.
Drink plenty of water.
Don't layer on too much foundation else it may start looking cakey in the super dry conditions on the plane. Use a cream or a liquid foundation.
Use a gel or cream blush instead of a powder blush. Avoid mascara as it may smudge if you fall asleep – curl your eyelashes instead.
Avoid matte lipsticks. A tinted lip balm would be a great choice.
Hope you find these tips useful. Some tips in this post are based on what I've learnt from a wonderful book called "Chic Simple – Woman's Face" by Kim Johnson Gross Jeff Stone and Rachel Urquhart. Take a look at this book if you get a chance.